This black cat costume is semi-homemade and perfect for girls of all ages. If you need a DIY last-minute Halloween costume this is it.
This little girl requested a cat costume for Halloween. She takes dance lessons so luckily we already had a leotard, tights, black shoes, and a tulle tutu. The rest of the costume was put together in about an hour.
Black cat costume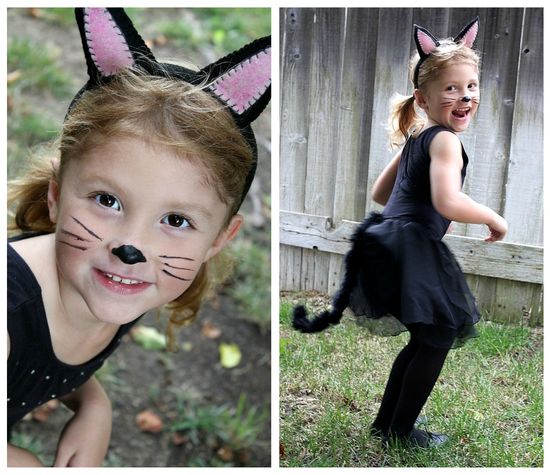 Note: This craft project was initially created for the website Kidzui, however, that website is no longer online.
Supplies
Black headband
Pink and black felt
Black face paint
Thin black feather boa
Black elastic
Needle and thread
You will also need
Black tights
Black leotard or top
Tulle black skirt
Black shoes
Instructions
Most of this costume is items you can buy easily from a party store or big box store. You probably even have items you can use in your wardrobe.
You can find the instructions for making the cat ear headband by using my teddy bear ear headband tutorial.
To make the tail for your cat costume, sew a thin black feather boa to a piece of elastic that fits comfortably around your waist.
Paint your face with a black nose and whiskers.
More black cat Halloween ideas
This is the perfect costume to celebrate Black Cat Day and if you want to make a black cat mask instead of painting your face, we can show you how to do that too. Save
Please pin this post for later: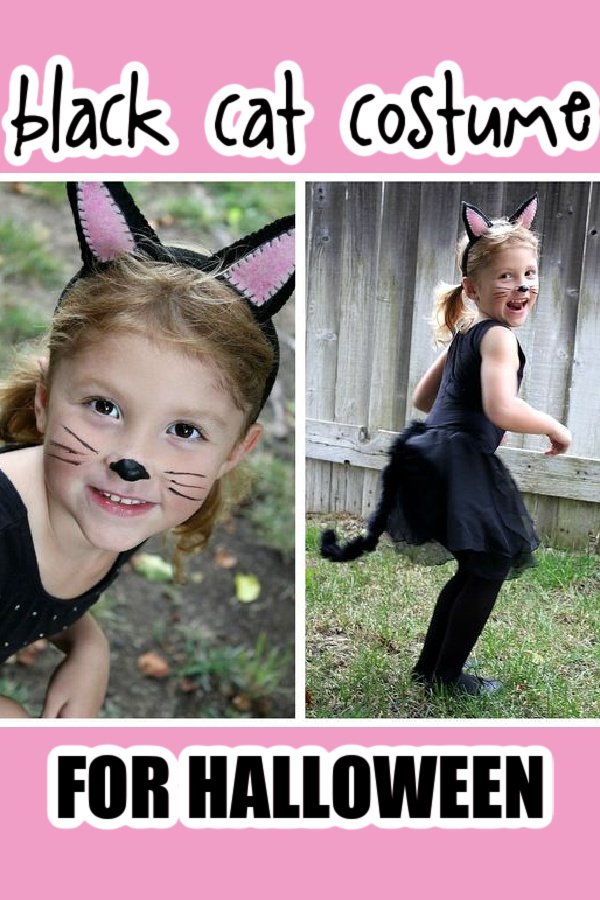 Save