Time is something that a lot of us seem to be running short of in the mornings when getting kids ready for school, so anything that we can do ahead of time is sure to help the mornings be less hectic.
Here is a simple recipe for Trail Mix that you (along with your kids) can make over the weekend, store in a large airtight container and then scoop into small containers to go in your childs lunchbox, or use as an after school snack – keep snack size containers or bags filled and within easy reach in your pantry for your child.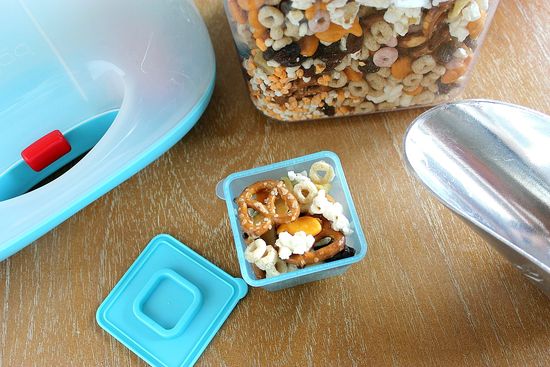 Ingredients:
The possibilities are endless with Trail Mix. Use an assortment of your child's favorite snacks. For this one this is what the kids decided they wanted: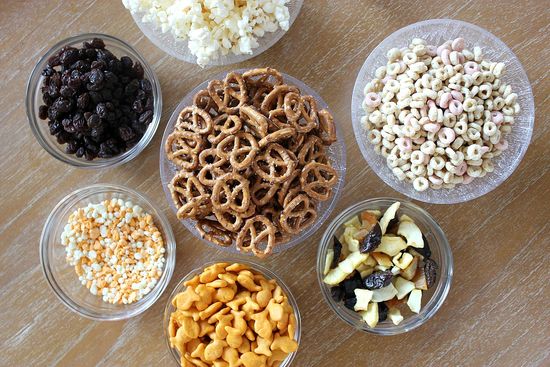 Goldfish
Pretzels
Raisins
Assorted dried fruit
Popcorn
Cheerios
Dried yogurt/fruit drops
Get the kids involved in this process as much as possible. They can measure, pour and mix, as well as offer suggestions on what foods they would like to incorporate. No better time than right now to start teaching them how to make their own snacks. And by leaving some in airtight containers, they will be able to help themselves to something yummy after school too.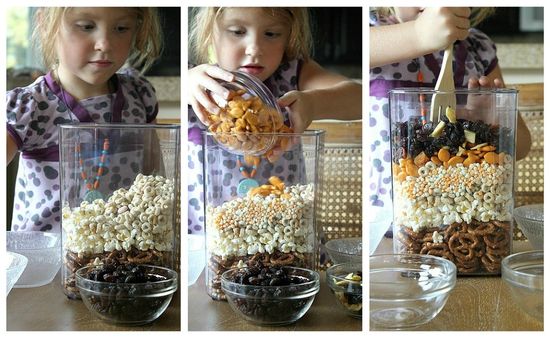 Do you have tips to share on saving time in the mornings? Come join Sommer, Rachel and I in a live chat on Monday from 6pm-7pm PST in the Horizon Community.
Disclosure: I am being compensated for my role as Community Leader in the Horizon Healthy Families Back to School Community.