We just love the San Diego Zoo's Safari Park.   As you know (if you've been reading for a while) we have a membership there and each time we go we like to do something different.  I would rather spend quality time observing, and learning about the animals than racing from spot to spot in order to make it around this park in a single day, which is impossible.  Of course if you are not a local, then you need to plan ahead.
On this trip we primarily wanted to focus on the Butterfly Jungle which is a special exhibit only open from March 24 to April 15.   We had to get tickets and an allocated time to visit the enclosure so while we were waiting we decided to see if we could feed the giraffe.  Only, they are on their own schedule, which may not necessarily reflect the times on the map as you enter the park.  However with a lot of patience (if you have the time), the experience is well worth the wait.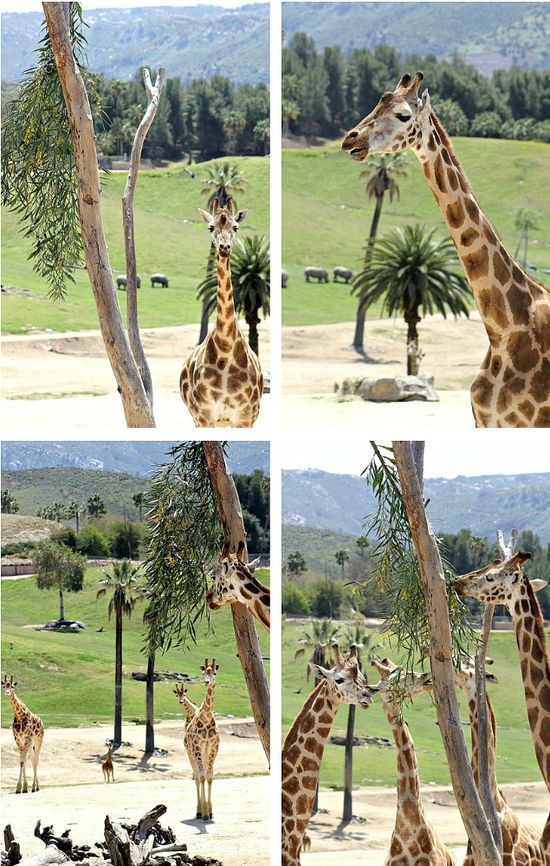 At about midday the keeper coaxed them up the hill to where we were waiting and very cautiously one of them came over and took leaves from each of the kids.  They were thrilled.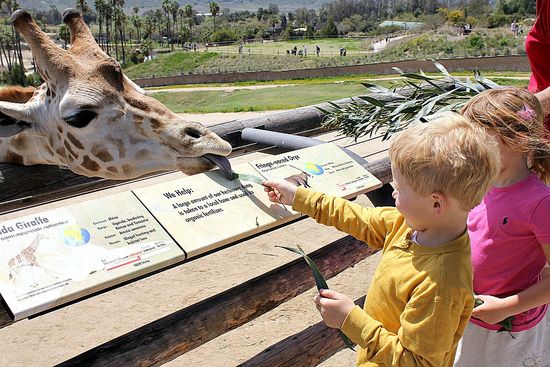 Then Marisol wanted to see the African Elephants.  The babies are getting so big.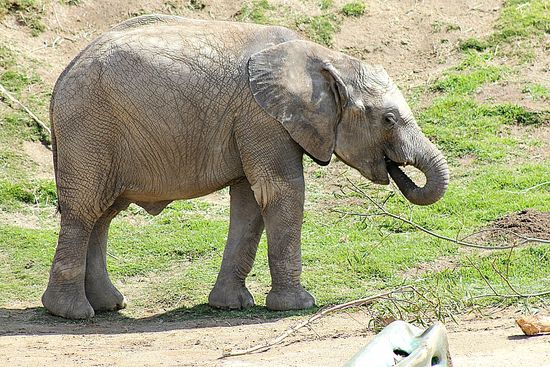 We quickly made our way back to the butterfly jungle and it was magnificent.  Marisol did not want to leave.  There was a whole lot of pouting as we guided her out the doors.  The butterflies were amazing and she loved that they were frequently landing on us.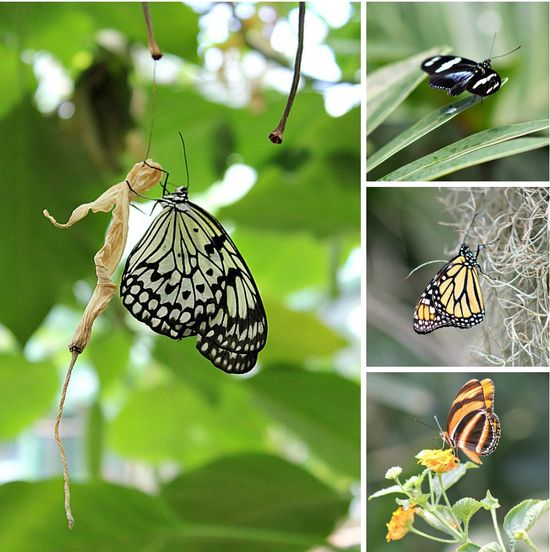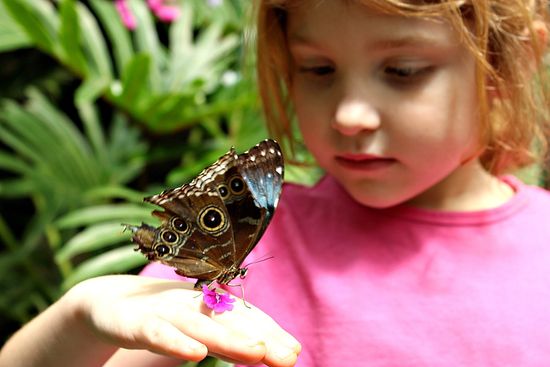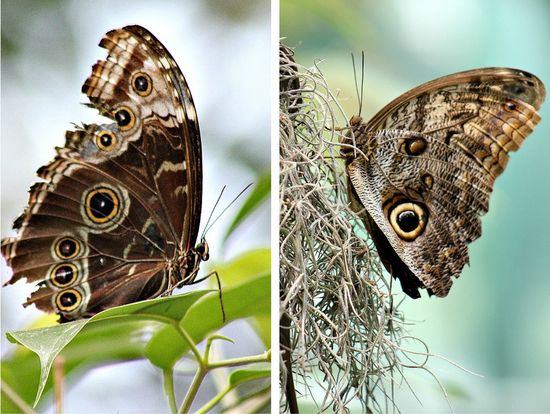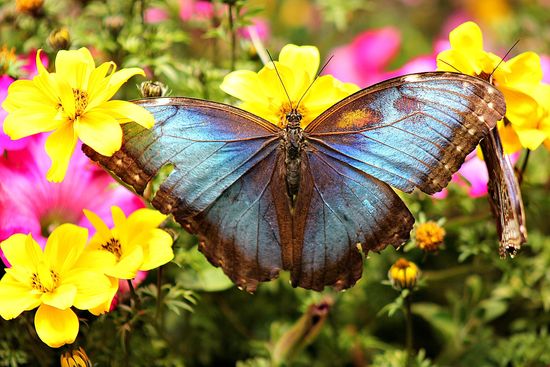 We weren't quite ready to call it a day and there was just enough time to make it to the bird show.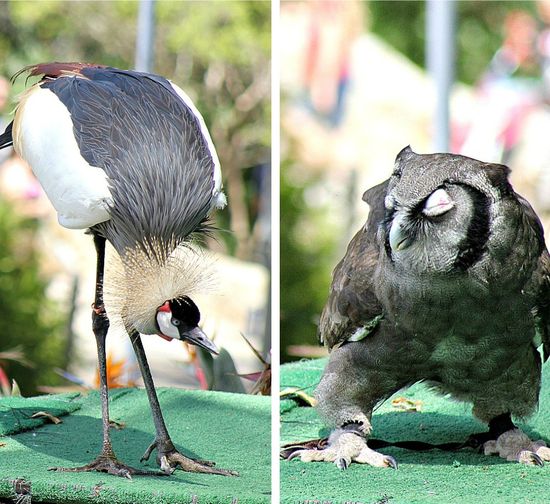 Then it was off to visit the baby gorilla, feed the ducks, drag Marisol away from the flamingo's, and head home.