I am going through a soup phase right now. I'm eating soup at least twice a week with fresh bread. It seems to mark my transition from summer to fall and then into the cooler holiday season.
This soup is one of my favorite's so far and is the perfect starter for Thanksgiving dinner.
Sweet Potato Soup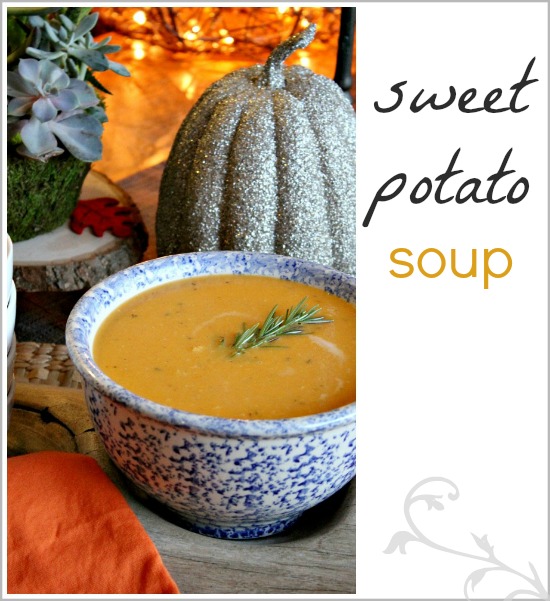 Ingredients:
3-4 (approx 5 cups) large sweet potatoes (diced)
4 cups vegetable broth
1 yellow onion (chopped)
2 cups Silk Pure Coconut coconutmilk + extra 2 tbs
1 heaped tsp crushed garlic
1 tsp thyme
1 tsp ground nutmeg
1 tsp cornstarch
2 tsp water
1 tsb butter
pinch of salt & pepper
1 fresh sprig of rosemary
Heat the button in the bottom of a large pot. Add the chopped onion and saute until softened. Add the garlic and saute for a couple of minutes more.
Pop the sweet potatoes into the pot and combine with the onion and garlic. Gradually pour in the vegetable broth, then add the thyme and nutmeg. Bring to the boil.
Turn down to a simmer and continue cooking, stirring occasionally, for about 20 minutes until the sweet potatoes are soft.
Using a hand blender combine the soup until there are no more chunks in it.
If you want your soup a little thicker mix a little cornstarch and water in a bowl, pour into the soup and stir until the soup thickens.
Pour in 2 cups of Silk Pure Coconut coconutmilk. Turn the heat up to medium-low and continue stirring until combined. Add the salt and pepper, and the sprig of rosemary. Keep warm until ready to serve.
Add a little more coconutmilk to the bowls as you serve.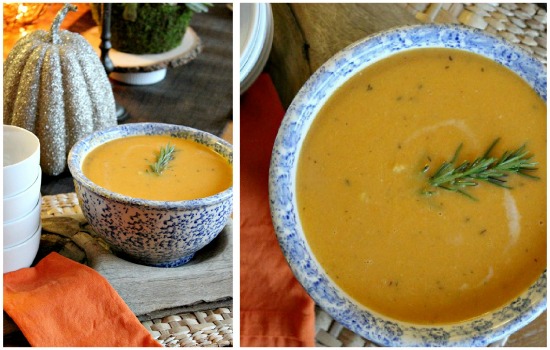 Enter the Silk Holiday Recipe Contest
Upload your own Silk recipe and photo to the Silk Facebook Page Holiday Recipe Contest and you could win a KitchenAid mixer and Silk for a year.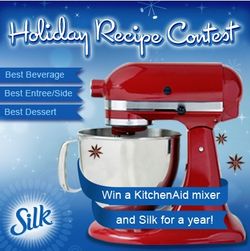 Follow Silk here for more great recipes and updates:
Silk Facebook Page
Silk Pinterest
Silk Twitter #silkholiday
This is a sponsored conversation written by me on behalf of Silk. The opinions and text are all mine.