I don't think it's any secret that I am a huge fan of Marshalls.  I shop there frequently.  I always seem to find great bargains, especially items for the house.
A while ago I found some very pretty tableware, however there were only 4 small plates, 4 cups and 1 dinner plate left.  I wandered around the store picking up other bits and pieces while debating whether I should grab this too.  It was just too pretty to leave behind though and I spent less than $10 for it.  Who can possibly pass up a pretty bargain.
I decided in the store that I would turn the larger plate into a cake stand and then this set would make lovely tea party tableware for when I have girlfriends over to visit.
This project of course had flitted to the back of my mind recently, you know, with moving house and my office/craft room being in a right royal mess still.   Then, whilst staring starry eyed at Pinterest the other day I came across a link to Brenda of Cozy Little House who has the same tableware, she has found some lovely co-ordinating items too.  It jogged my mind that I still hadn't done anything with my lovely set.  So I dug it out of one of the boxes in my office, then headed to a local thrift store where I found two lovely candle sticks for $1.99/set – I now have a spare for the next lovely plate I find to build on my dessert plate obsession.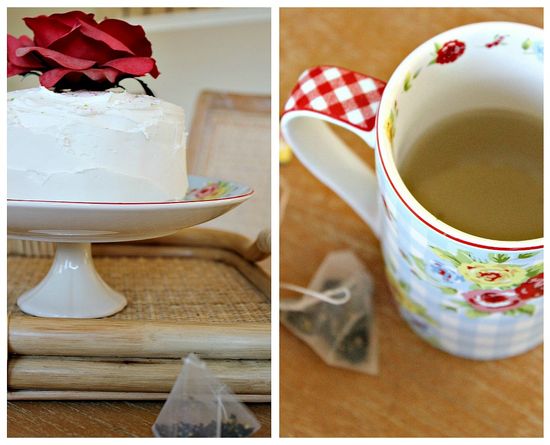 You are going to need some seriously strong glue to hold this together, but isn't it lovely.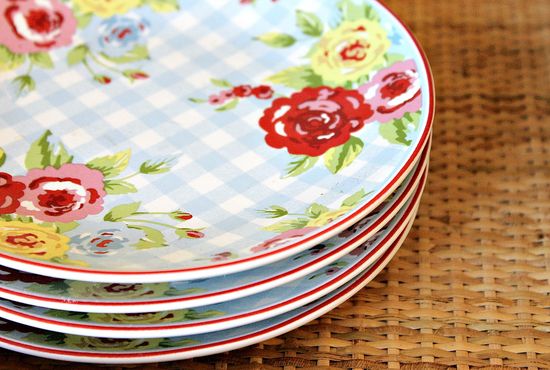 Such a pretty pattern.  In the words of Miss M: "I like flowers".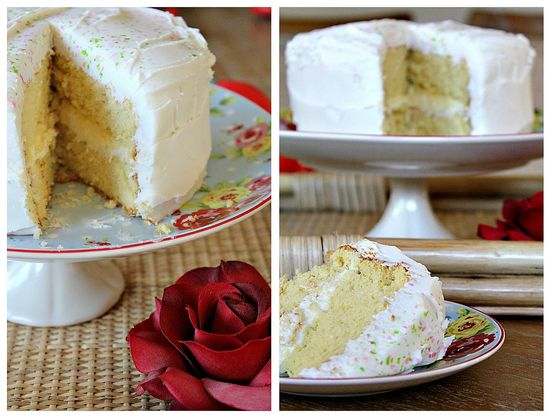 I like cake too.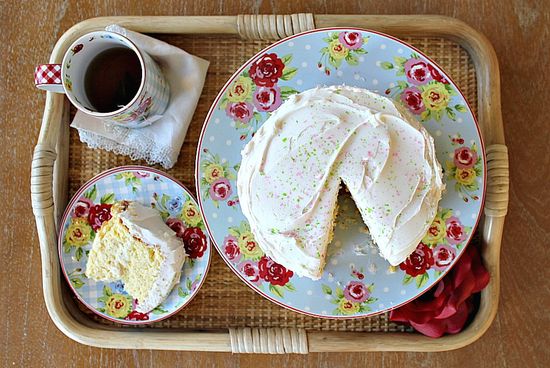 This would also make a lovely dessert stand, don't you think?
Now who is going to come over and enjoy cake and tea with me?