Have a Secret Life of Pets movie night with the kids with these simple tips and food ideas.
Disclosure: This post is in partnership with Universal Pictures Home Entertainment
Do you ever wonder what your pets do when you leave the house? I know I do. Maybe your pet's party like Leonard or Pops.
THE SECRET LIFE OF PETS is now available on Blu-ray and DVD featuring nearly an hour of bonus footage plus three mini-movies. Pick up a copy and plan a movie night at home with the whole family.
Today, I'm sharing a fun movie viewing treat table that you can put together in minutes that the kids will love.
What You Need For A Secret Life Of Pets Movie Night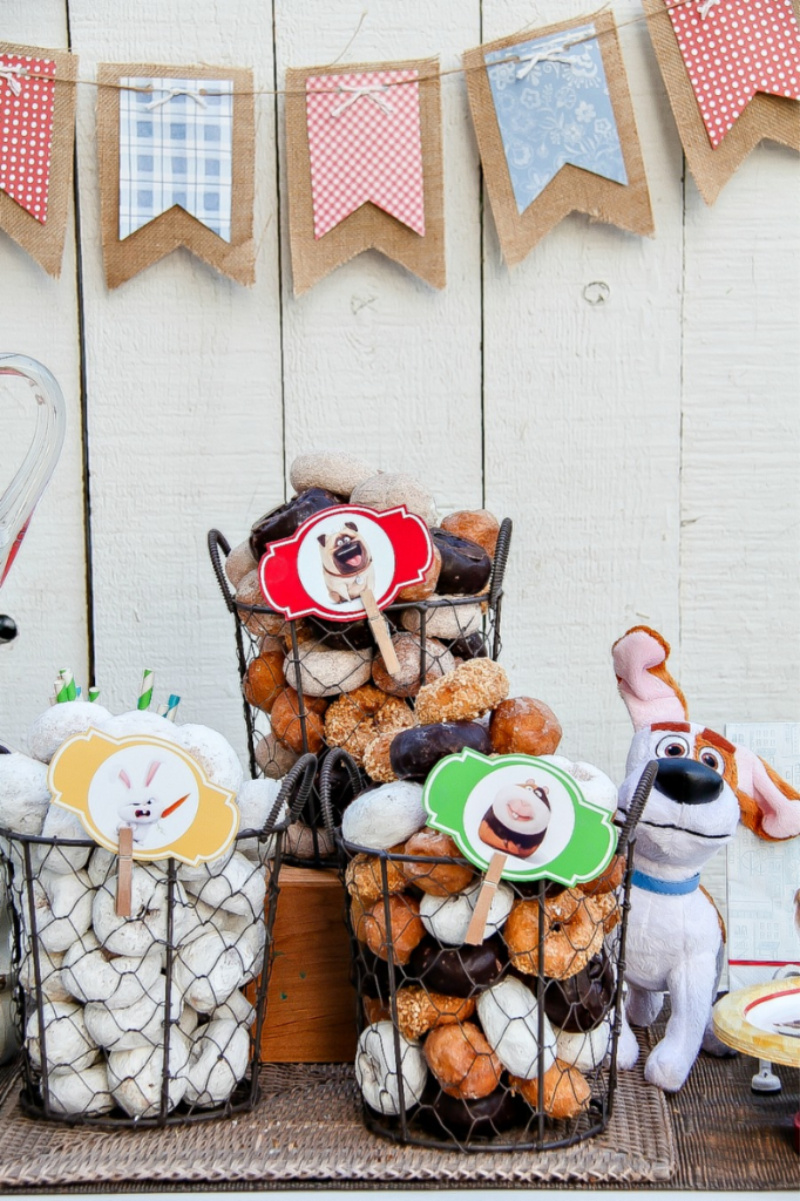 Popcorn is traditional for movie nights, but let's do something a little different because sometimes you just need to shake things up so family movie nights aren't so predictable.
I say, let's do donuts! Mostly because I absolutely love donuts. They should be a food group all of their own. But also, when I was looking at the images of the pets from the movie, their colors reminded me of my favorite chocolate, cinnamon, glazed and powdered donuts. And then I thought well, they kind of resemble balls and frisbees and dogs do love to catch, so I thought that would put a fun twist on the party table.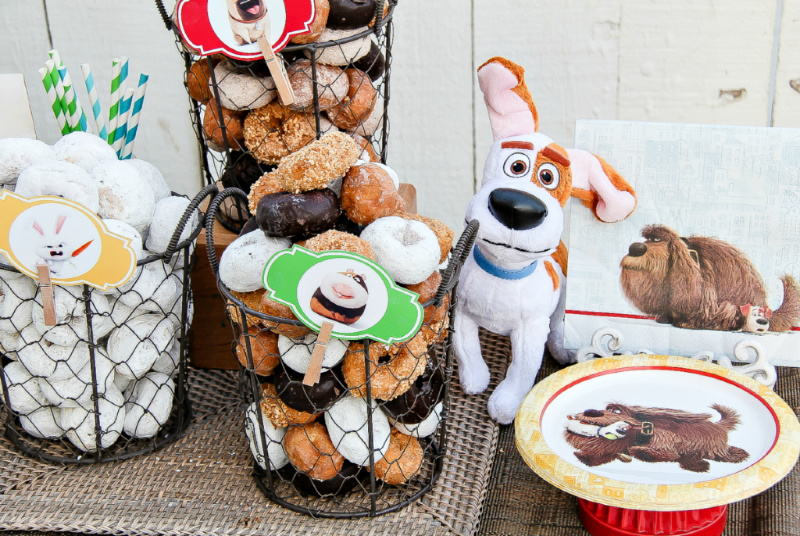 Mel, Snowball, and Norman were my inspiration for the donut baskets. So, as you can see, I popped an assortment of donuts in each basket, and then printed these fun tags onto photo paper and clipped them onto the front.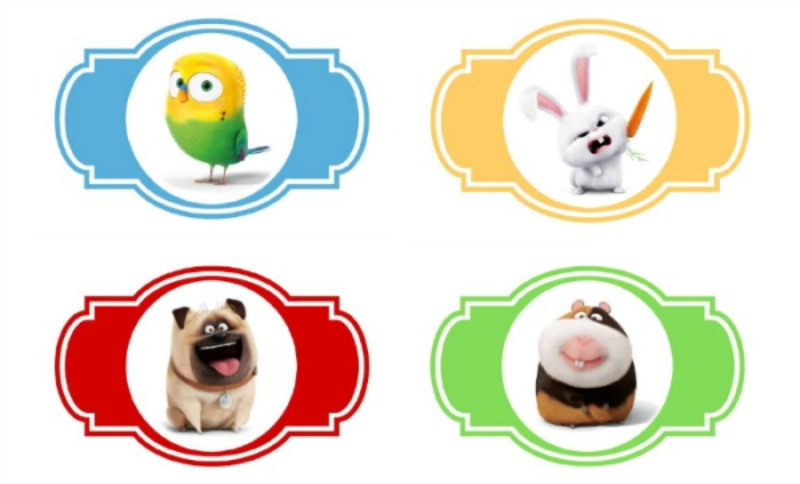 Simply cut out each label, and use a peg to attach them to a container, or attach the tags to the peg using a glue dot.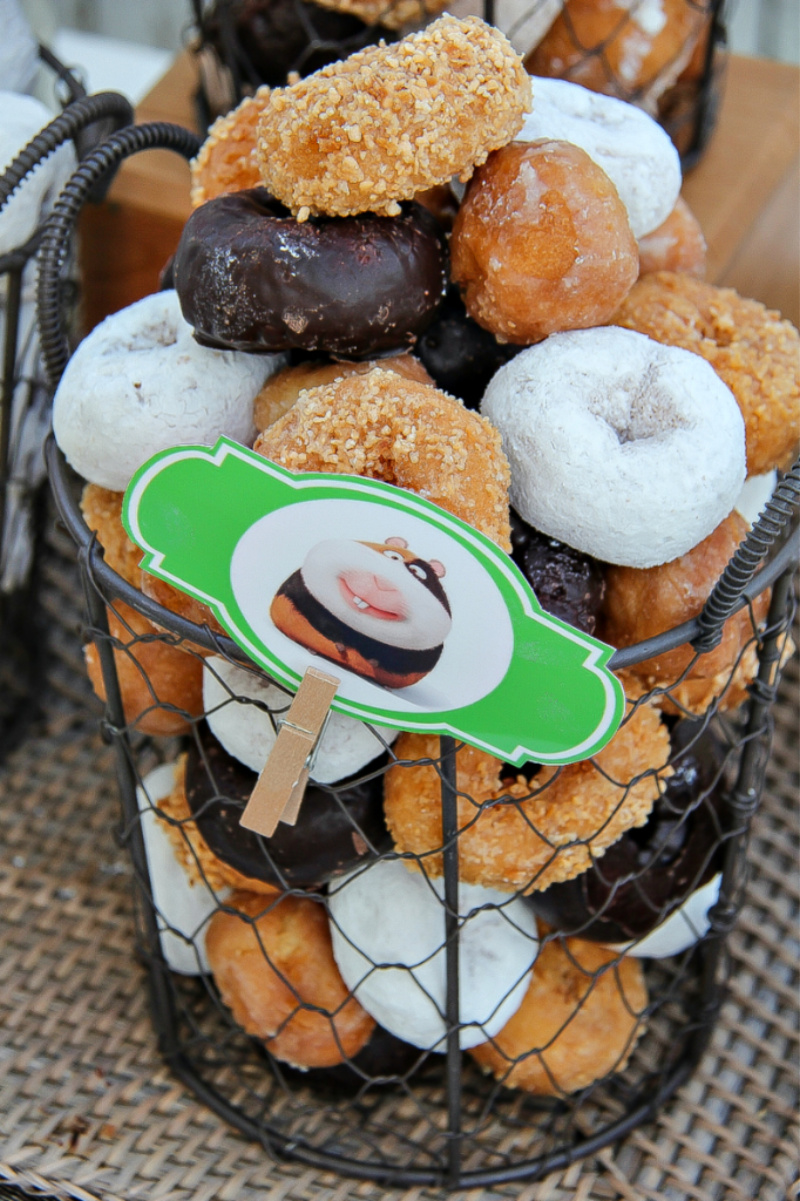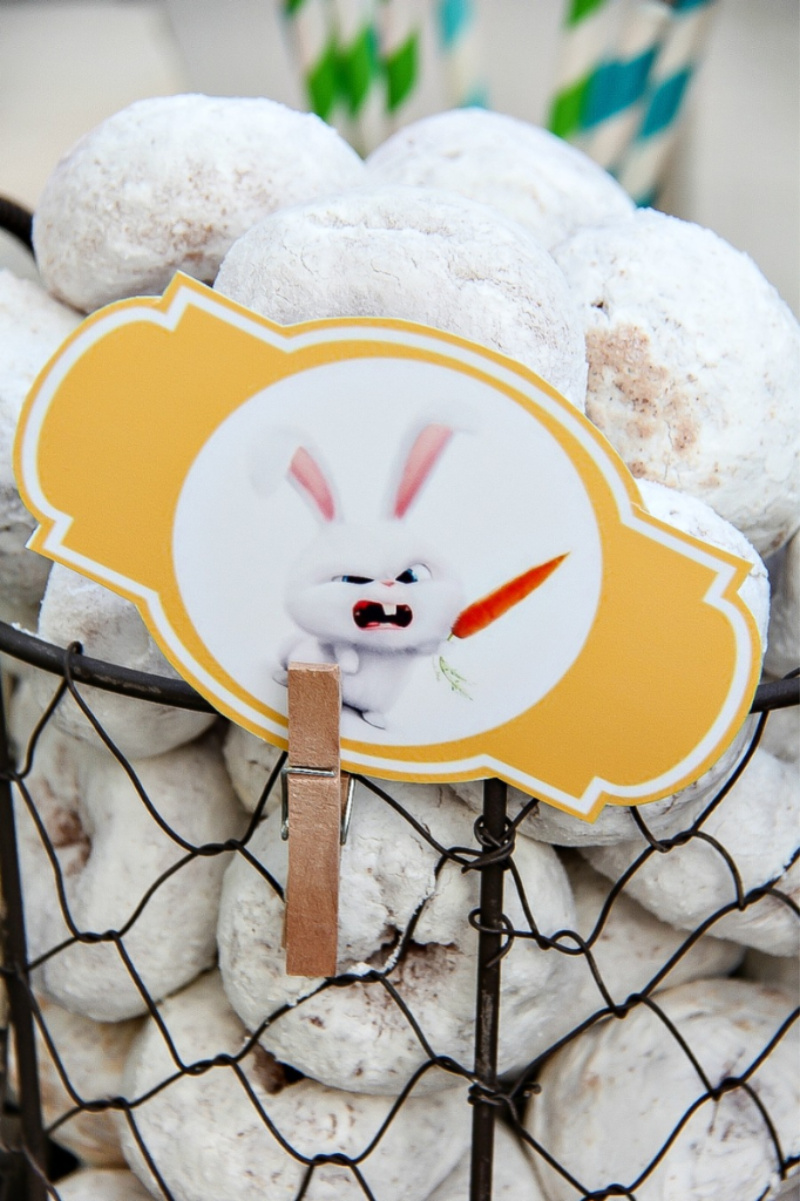 I even put some yellow and green candy into a bowl and added a tag for Sweet Pea too.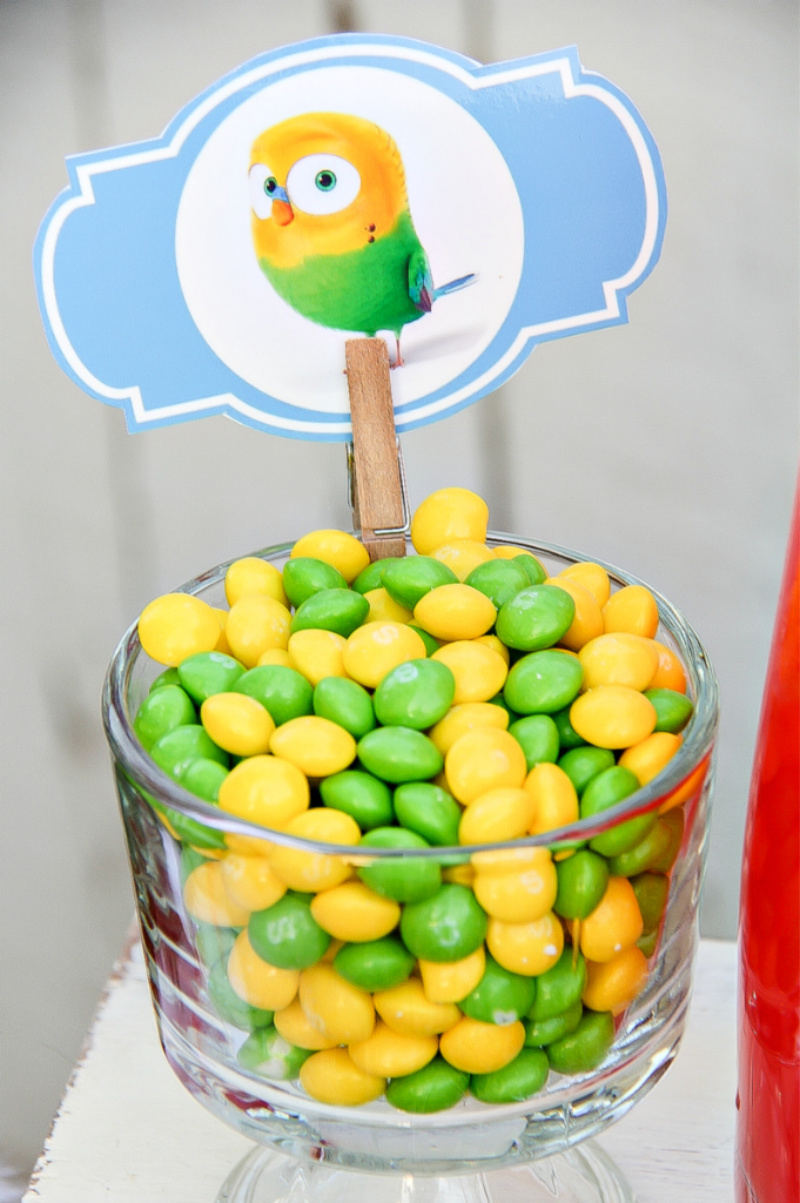 Put out a special drink to wash down the tasty treats. We simply mixed up our favorite Kool-Aid.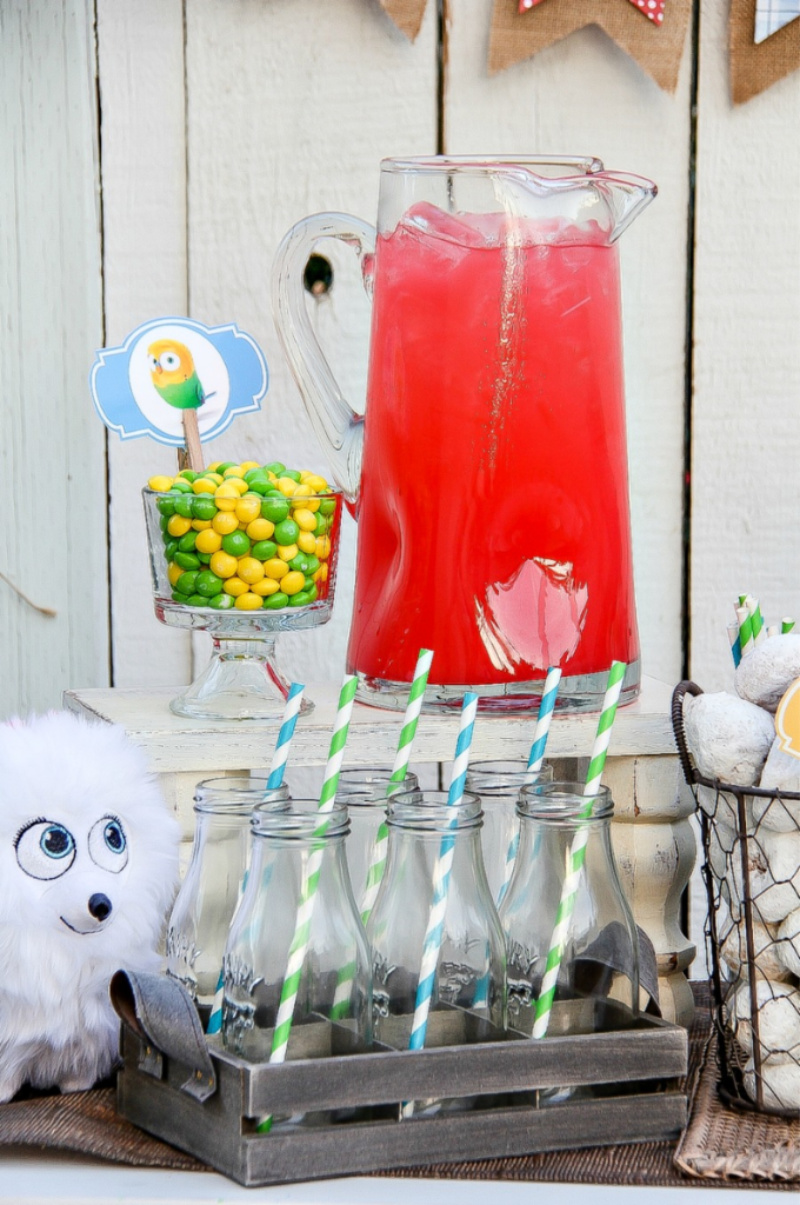 You will also need plates and napkins.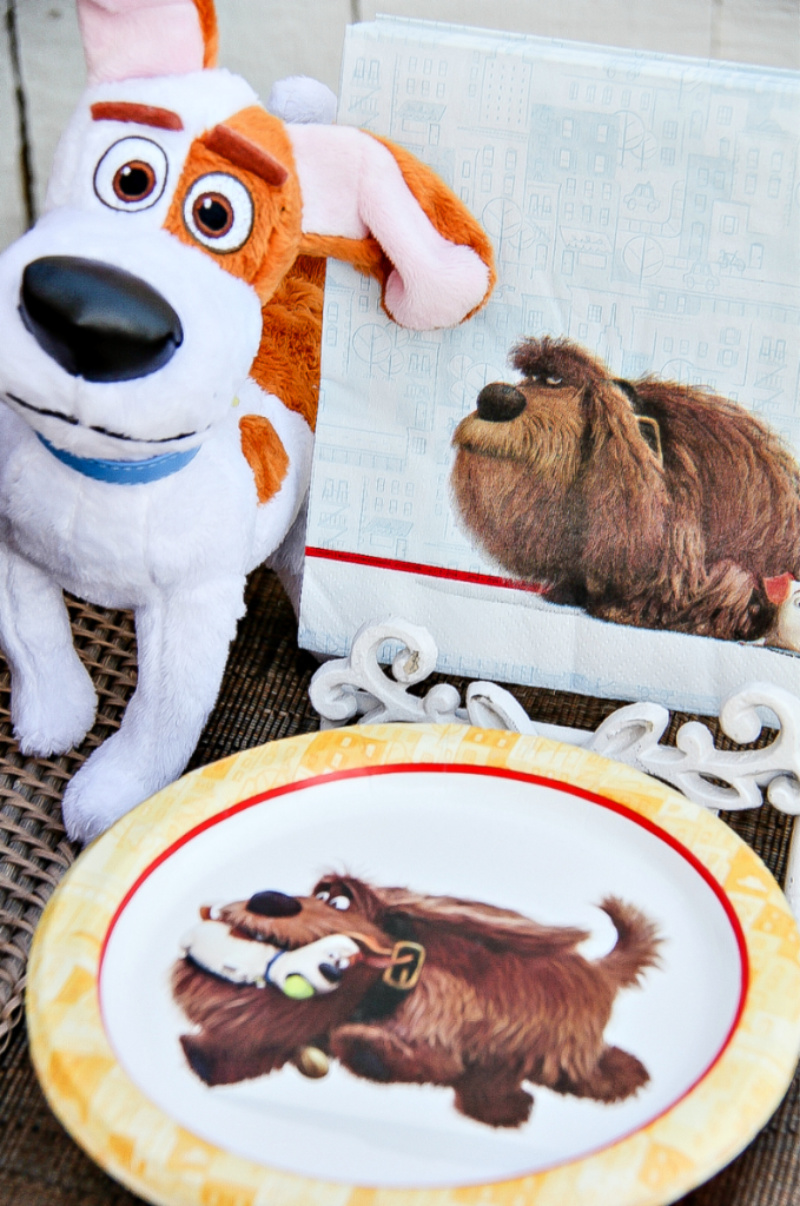 And don't forget cuddly plush buddies for the kids to snuggle up with while they watch the movie.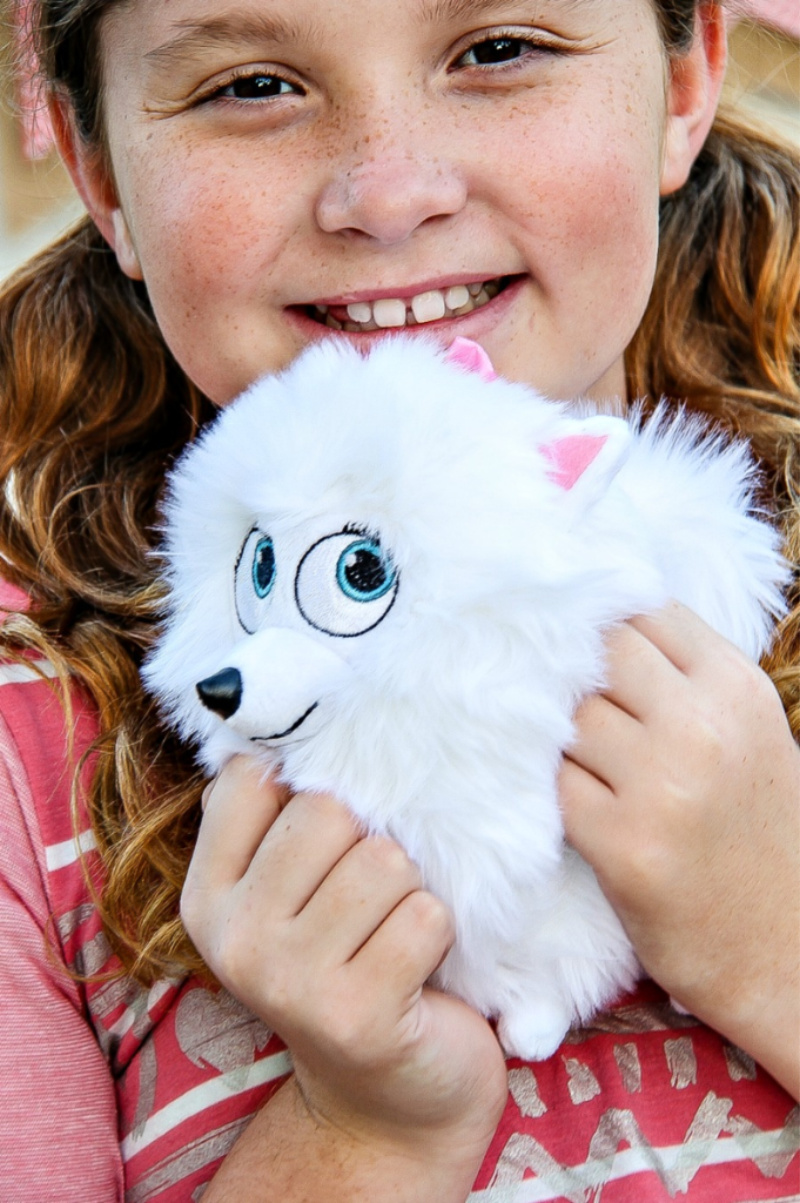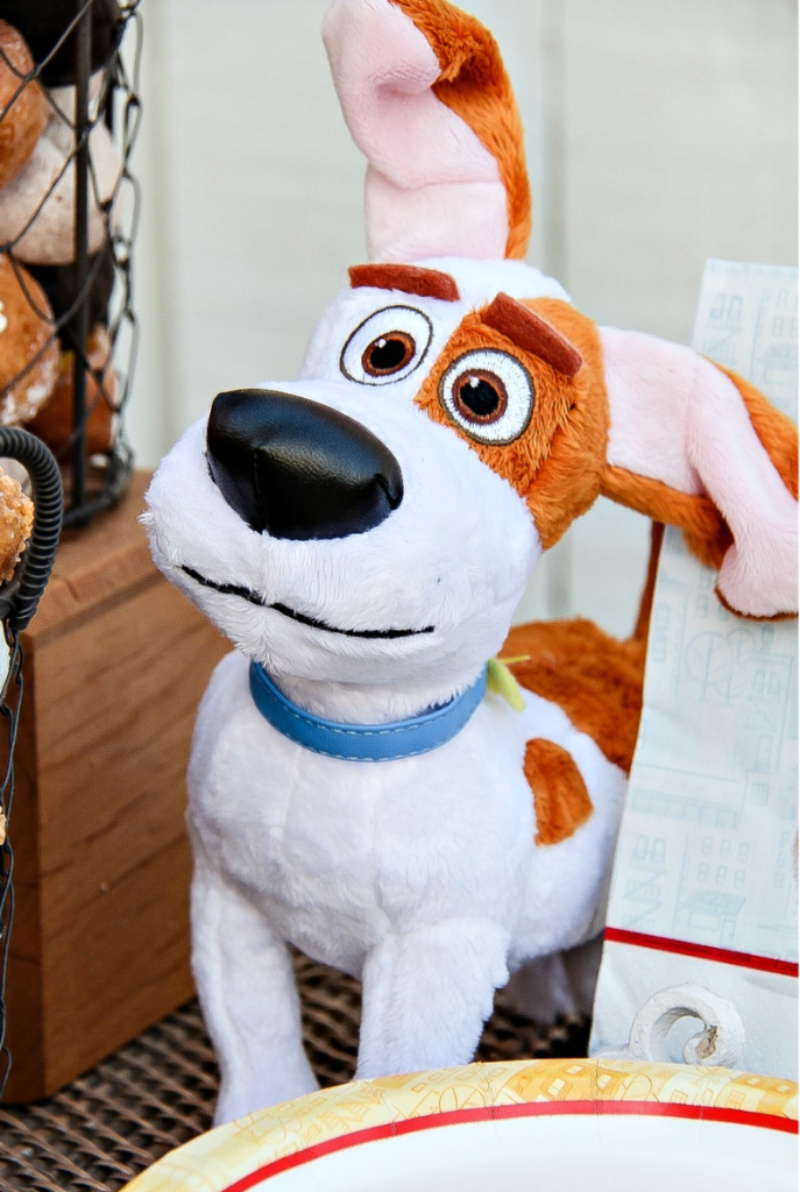 And now you are ready to watch the movie.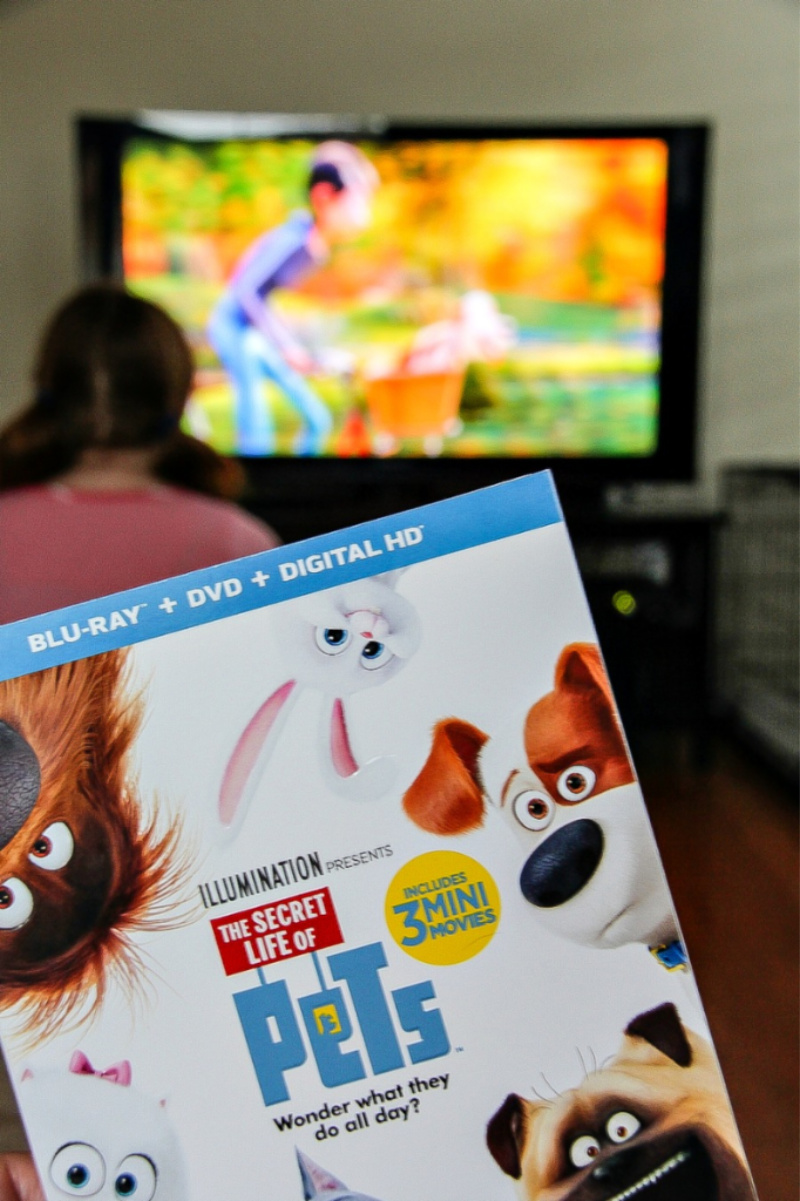 From the humans behind Despicable Me, The Secret Life of Pets is a comedy about the lives our pets lead after we leave for work or school each day.
The all-star voice cast includes Louis C.K., Eric Stonestreet, Kevin Hart, Jenny Slate, Ellie Kemper, Lake Bell, Dana Carvey, Hannibal Buress, Bobby Moynihan, Steve Coogan and Albert Brooks.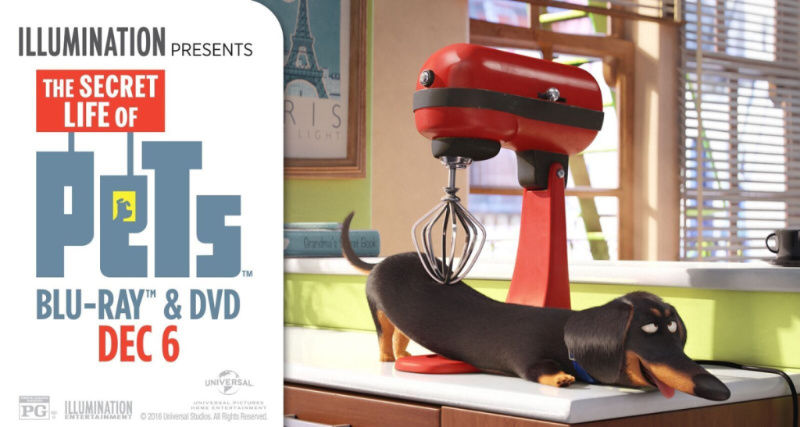 Watch the trailer here:
And learn more about The Secret Life of Pets here:
Website | Facebook | Instagram #TheSecretLifeOfPets
Pin this post for later: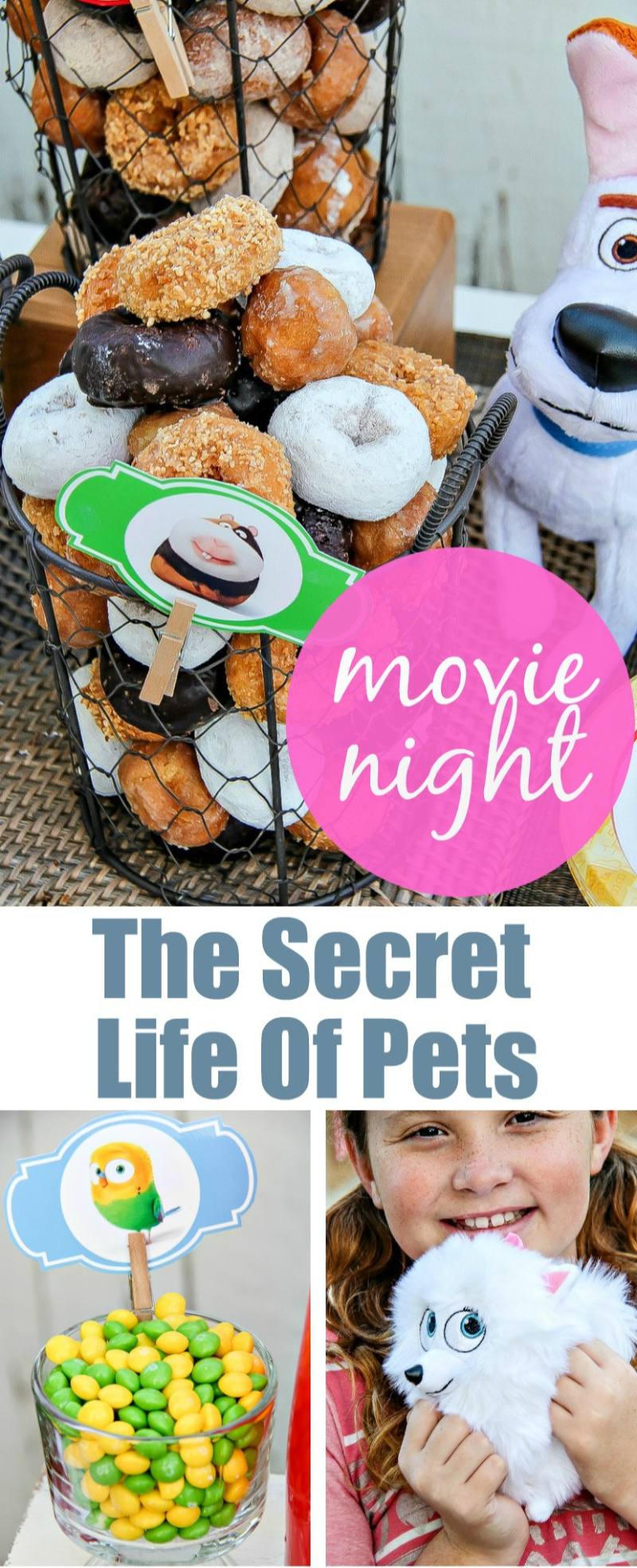 Treat table details:
The Secret Life of Pets napkins and plates: Walmart
The Secret Life of Pets  Max Plush Buddy and Gidget Plush Buddy: Amazon
Mini donuts and donut holes: Grocery store
Red and blue banner: My tutorial available on Jo-Lynn Shane's blog.