Looking for a Thanksgving gift for the teacher, a neighbor, or friend? Or simply a fun place setting for the Thanksgiving table that your guests can take home? This Thanksgiving pumpkin succulent planter is just the thing.
We actually gave these mini pumpkin succulent planters to the twins' teachers and they loved them.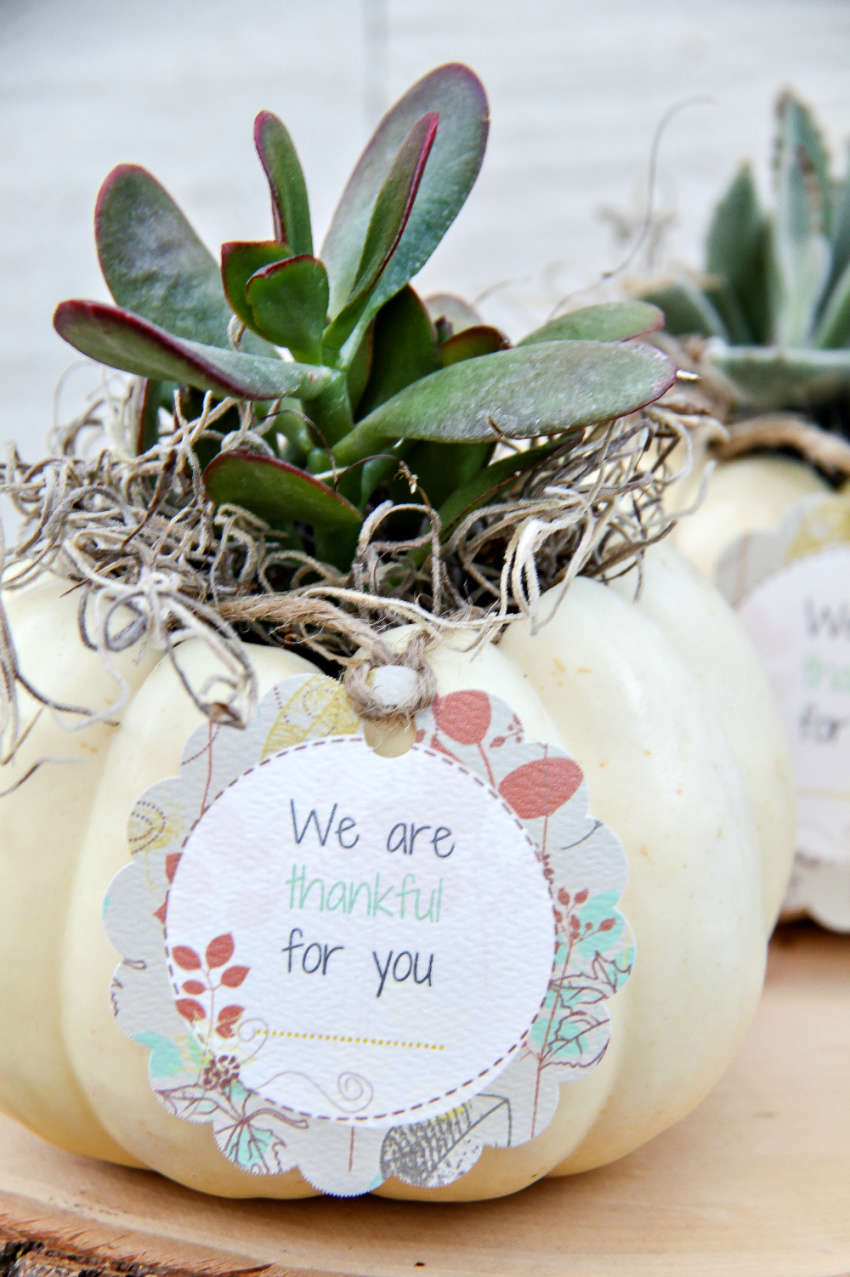 Note: This project was originally created for Hewlett Packard's website MyPrintly, however that site has been taken offline. You can still find some of the MyPrintly projects on the HP YouTube channel though.
Show your guests that you are thankful for them with these easy-to-make succulent pumpkin holders that also act as place settings for your Thanksgiving table.
There will be no confusion about where anyone will be sitting, and your guests will be able to take home a thoughtful gift. Even my kids are starting to keep succulents in their bedrooms, they love the aspect of taking care of something, and if you leave the succulents in their pots, as the pumpkin begins to whither, it can be easily transplanted to another container.
What You Need To Make A Thanksgiving Succulent Planter
Thanksgiving tags (download) – if you want my design, or create your own.
Avery Scallop Round Tags 80503
Small pumpkins
Small succulents in pots
Spanish moss
String
Knife, spoon, and scissors
How To Make A Thanksgiving Succulent Planter
There are two ways you can do this. Either download and print the tags I created straight onto the Avery 80503 Scallop Round Tags paper, and then hand-write your guests names on them, or alternatively, create your own tags which I will outline how to do below.
Go to avery.com/print and enter the product number 80503 in the search space on the top right side. You will see there are a large number of pre-loaded designs from or you can select the blank tag and design your own.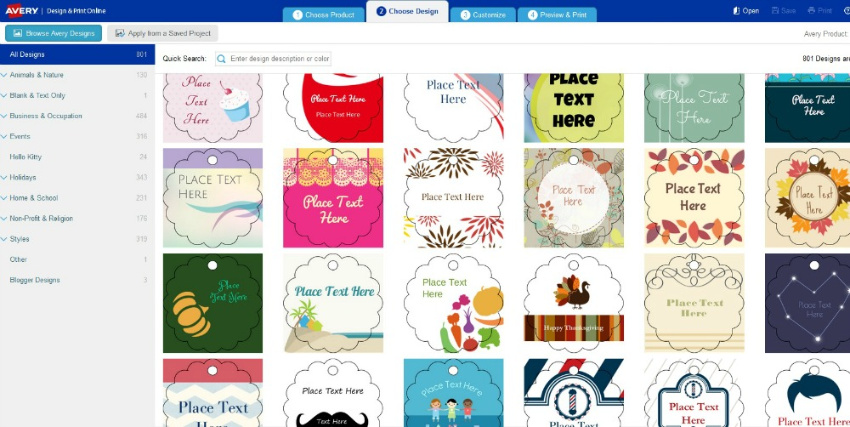 You can see that I chose a ready-made design. Simply click on the design you choose, change the text, fonts, and colors if you wish to do so. Tip: If you click on the color icon to change the colors of your text you will see that a lot of the ones used in the design already appear as options, however the yellow doesn't, so in my final design I added the Hex code DBD716 to get a shade of yellow that was similar to the one in the design.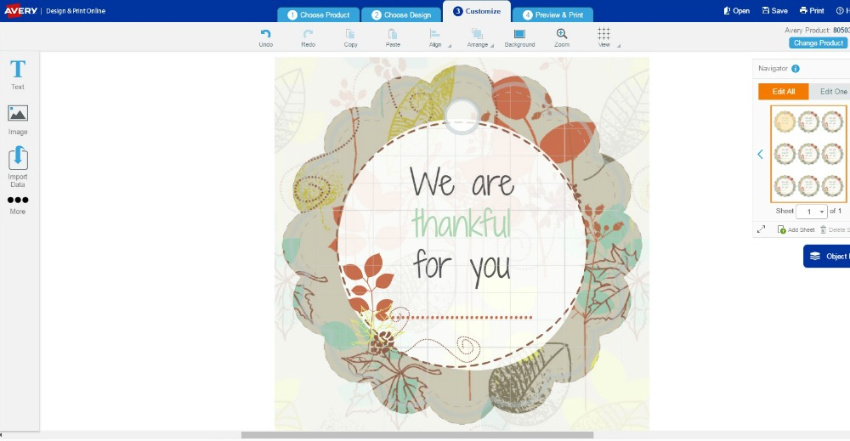 Remove the center of your pumpkin using a knife and spoon.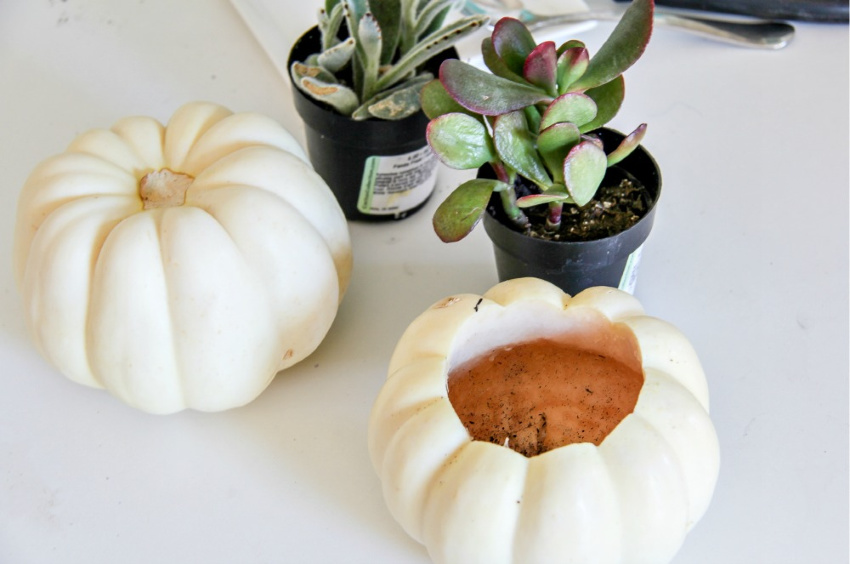 Place your succulent pot inside the hole in the pumpkin.
Tie your gift tag around the pot, and then pop a little moss into the top around the succulent.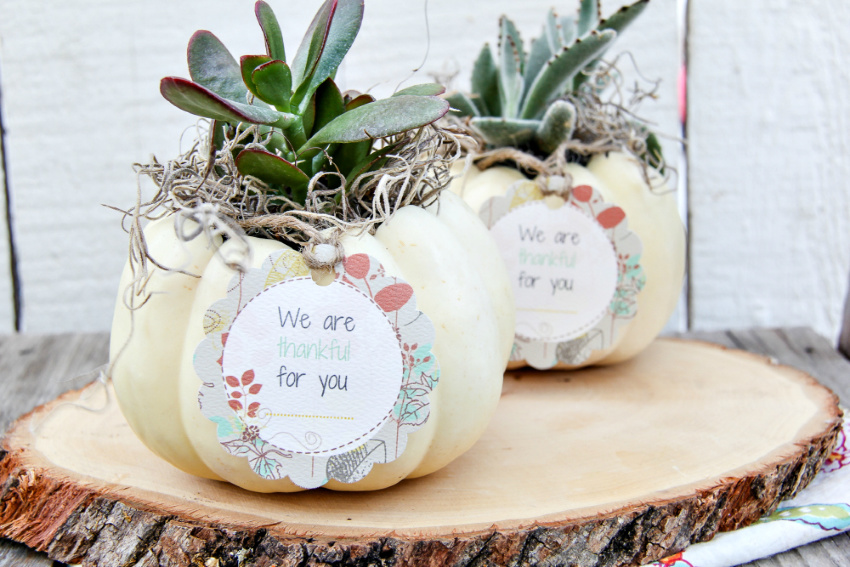 And there you have it.
These would also make great teacher, neighbor, or family gifts.
Please pin this post for later: