Don't you just love TOMS shoes?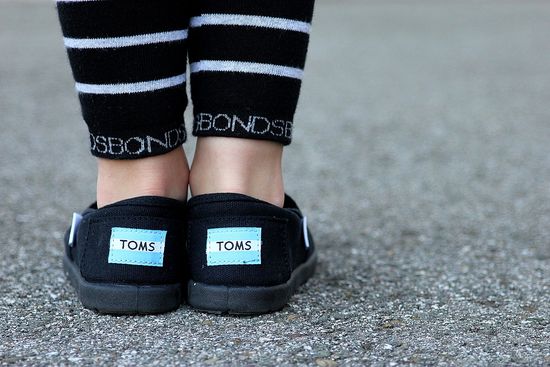 I recently purchased a pair for Marisol and took to them with some Elmer's Painters Markers. You might remember I used these markers on the Invisible Nasties Felt Creations I made for the kids.
To say that she loves her new shoes is an understatement.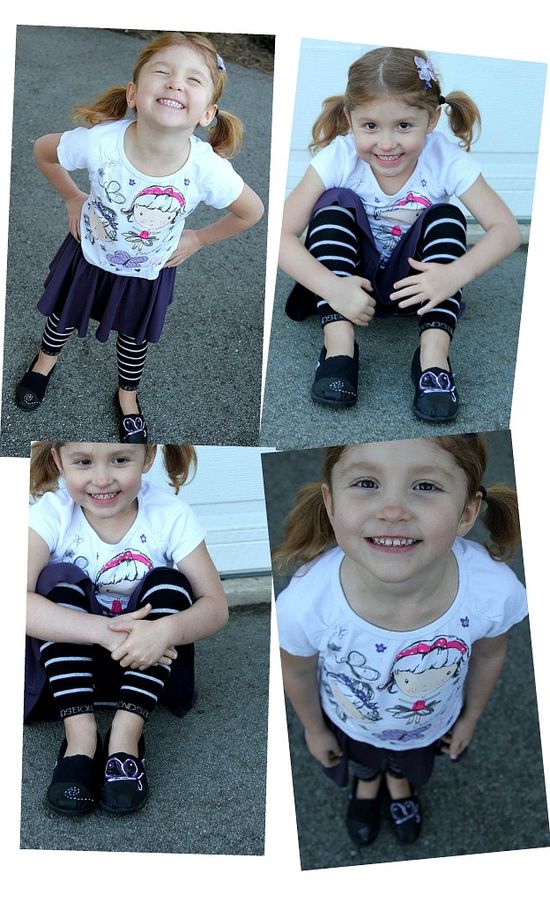 She wears this outfit all the time, it's by far her favorite, so to have a cool new pair of shoes to match, she was over the moon.
To decorate them I simply sketched a rough draft of what I wanted to paint on the shoes, then I painted one section of the shoes plain black. I know that sounds strange seeing as the shoes are black, but it gave the shoes a two-toned look. Then I painted the image of the butterfly onto one shoe, and a motion swirl onto the other shoe so it appeared that the butterfly was flying across the shoes. Then I added a little bling to the butterfly wings and put them out in the sun to dry.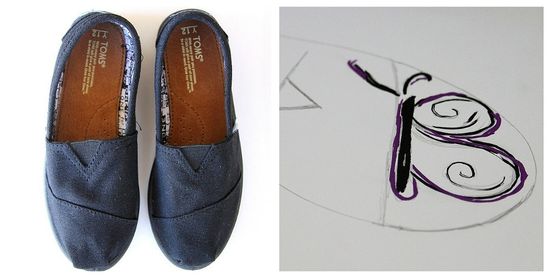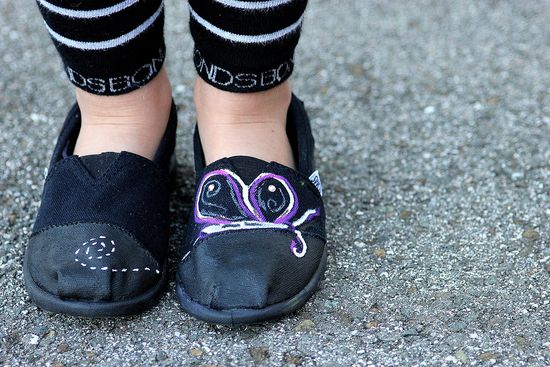 Today I had to go back to the same store and purchase my teen a pair of exactly the same shoes. He thinks their cool. I've put them aside for Easter. Shhhh. Thankfully he doesn't read my blog.
Did you know that TOMS give a pair of new shoes to a child in need for every pair of TOMS shoes purchased?
Also on April 5 is TOMS One Day Without Shoes campaign. Go barefoot for the day and support children in need.
Disclosure: I was compensated for this TOMS and Elmer's Painters Markers project for Collective Bias