Transform your favorite digital photos into old-school style Polaroid pictures with the Polaroid Lab Instant Printer.
Disclosure: This post has been sponsored by Best Buy.
Polaroid cameras were popular when I was younger (way back in the '70s) and I've wanted one ever since. The amateur photographer in me loves experimenting with all kinds of photography equipment and this is high on my must-have (one day) list.
I was recently sent a Polaroid Lab instant printer to try out and we've had so much fun playing with it. It might not be the original Polaroid camera, but it does take your favorite digital images and turn them old-school Polaroid.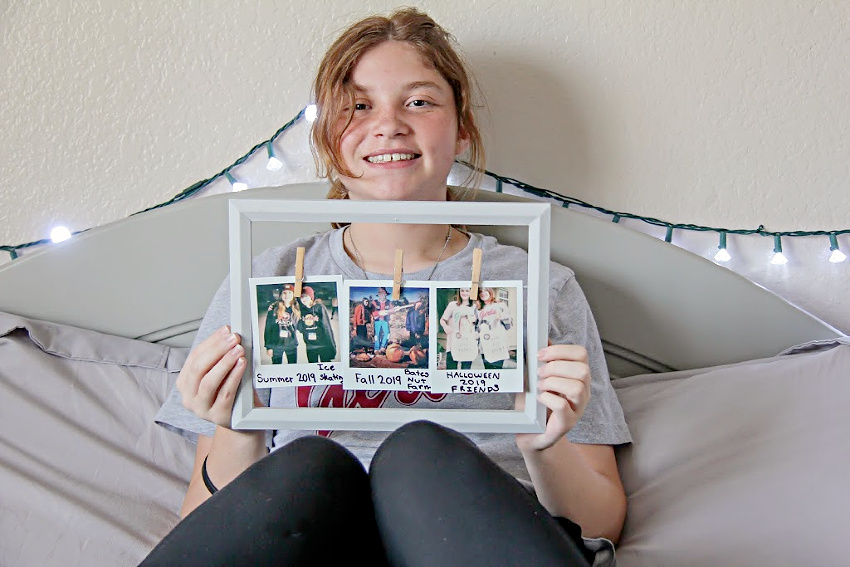 We appear to be bringing back a lot of things I grew up with like scrunchies and fanny packs, (I even spotted a girl at the middle school today wearing acid wash jeans) so I think that bringing back the Polaroid is very fitting.
About the Polaroid Lab
Compatible Film Polaroid: Originals i-Type and 600 film (Color, Black & White and Special Editions)
Compatible Smartphones: iPhone 6, 6s, 7, 8, X, Xs and newer, Most Android™ Smartphones
Battery: High-performance lithium-ion battery, 1100mAh, 3.7V nominal Voltage, 4.07Wh
Shutter System: Fixed aperture, variable speed shutter module (solenoid)
The App: Available for iOS and Android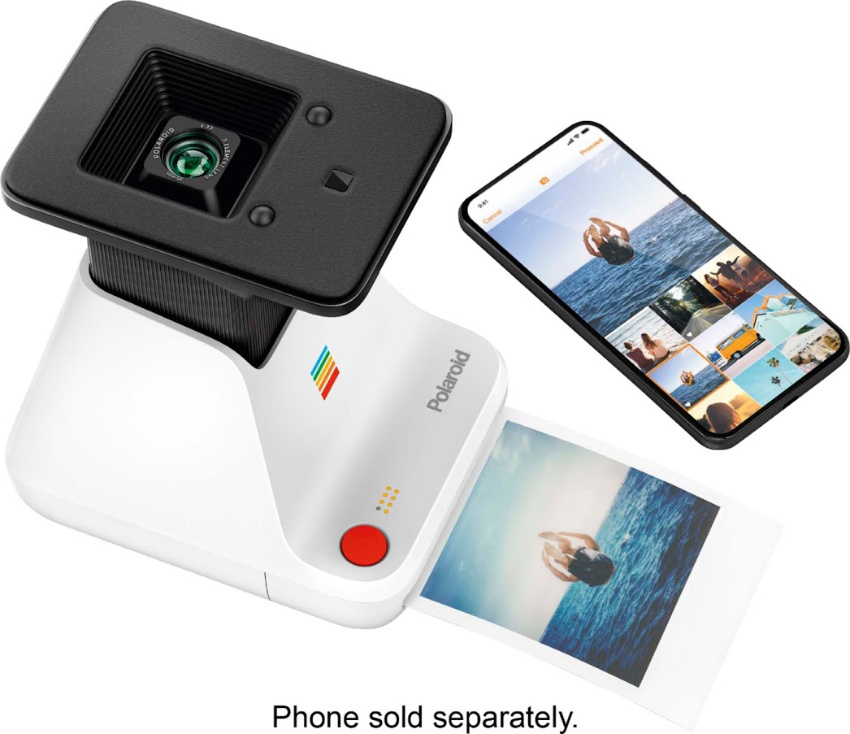 There are two features I really like about the Polaroid Lab instant printer (besides the old-school style photos).
You can make tiles from your images
You can print multiple photos without having to re-shoot
Polaroid instant printer
We took the Polaroid Lab with us to the pumpkin patch last month and the girls loved that they could get matching photos to take home and write on them where we were and when.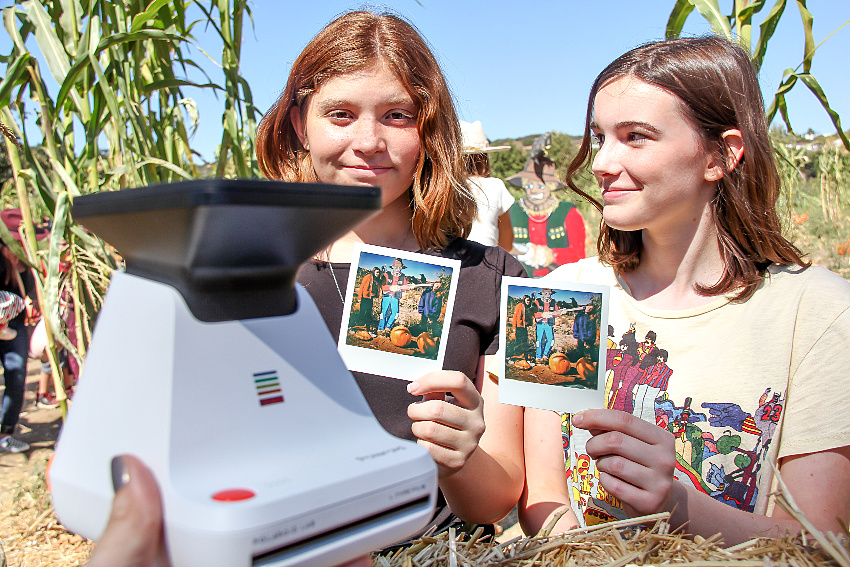 I want to try the tiled photos next to create a collage for the wall.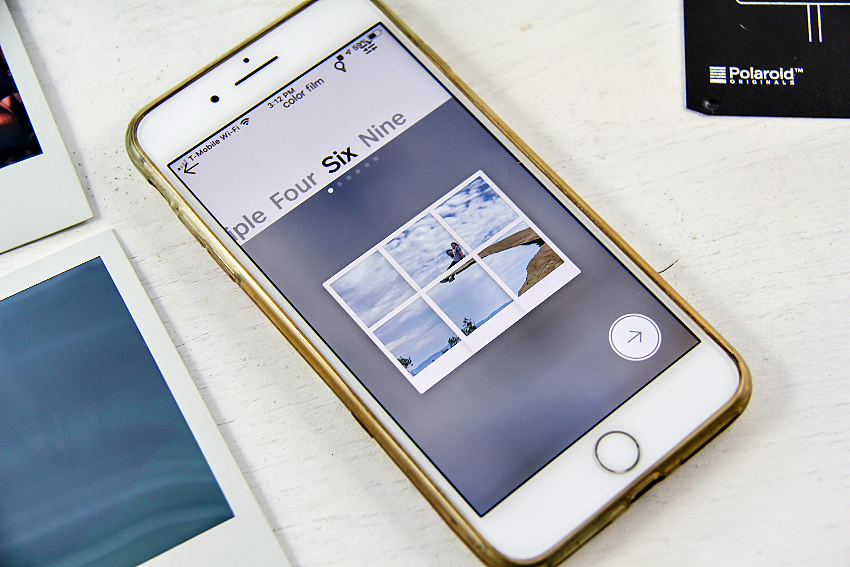 The Polaroid Lab is a great Christmas gift for anyone who loves printing photos and old-school gadgets. It would also be perfect for a retro party so everyone can take photos home with them.
Please pin this post for later: