These semi-handmade reindeer aprons are perfect for cookie decorating parties, holiday gifts, and all of your holiday baking at home.
Disclosure: I'm an Oriental Trading ambassador so I received some of these items to create holiday fun to share.
We are going to be doing a whole lot of holiday cookie decorating soon, so I thought I'd make these fun aprons for everyone to wear. They'll be perfect for all our holiday baking and we can re-use them each year.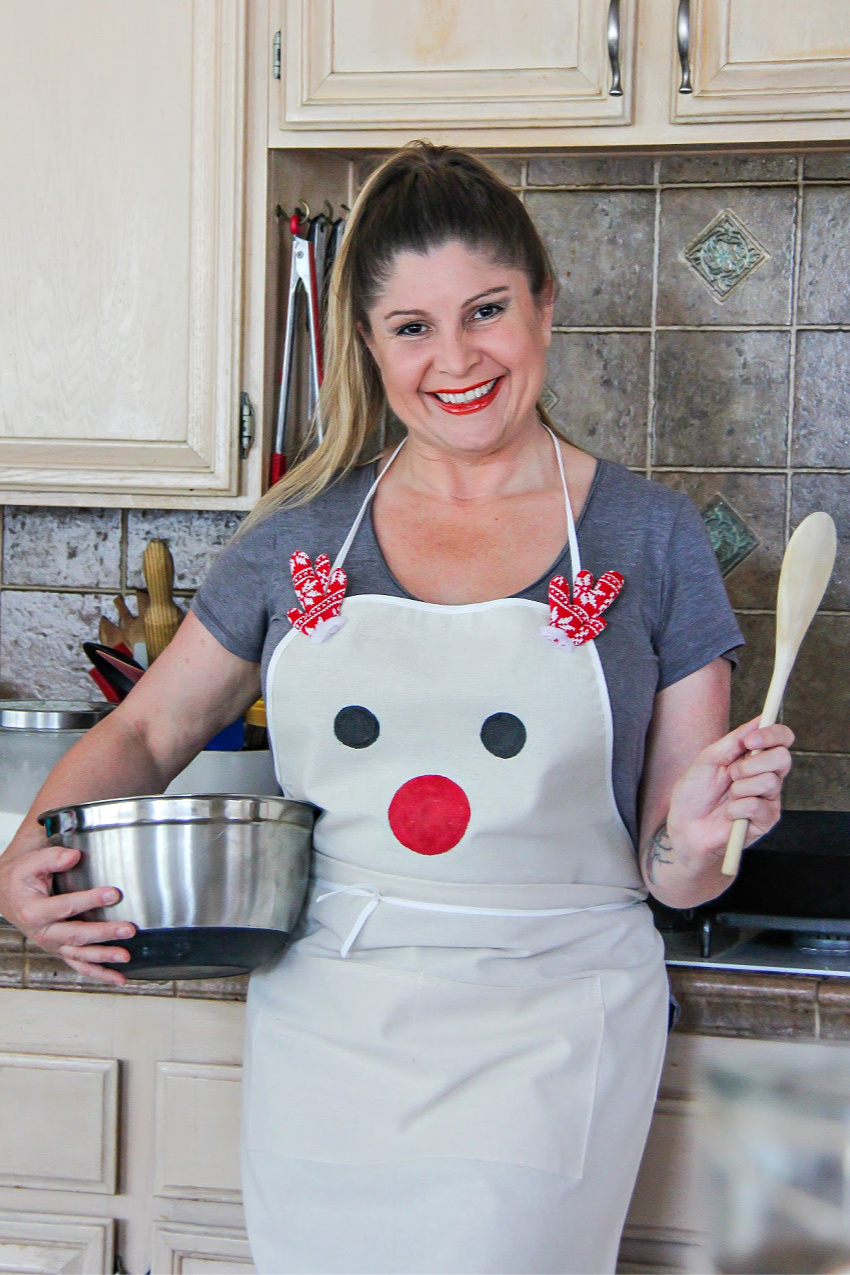 These are so easy to make with the help of Oriental Trading.
What you need to make Reindeer Aprons
Use a couple of glasses in different sizes to trace around to make the eyes and nose of the reindeer on the apron.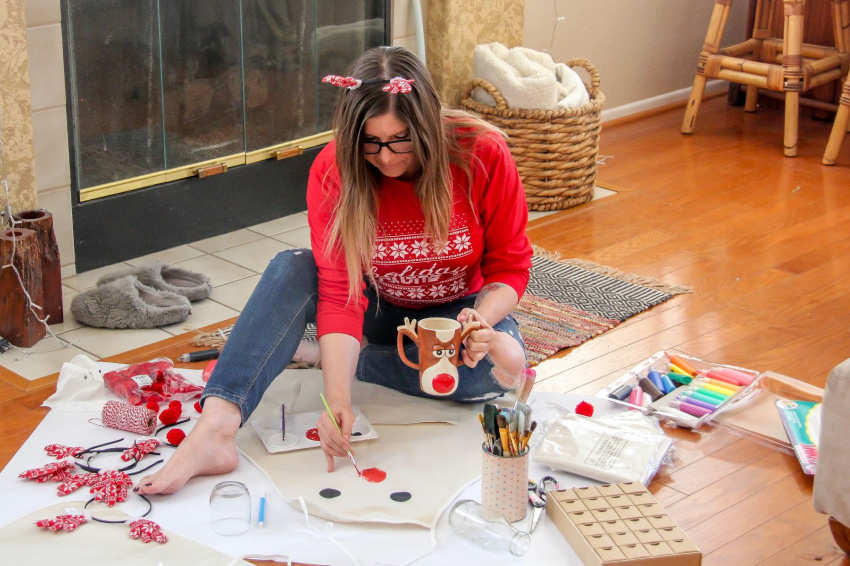 Using fabric paint fill in the eyes and nose and set aside to dry overnight.
Remove the sweater reindeer ears from the headbands (they will peel off easily) and sew them into place on the top of the apron.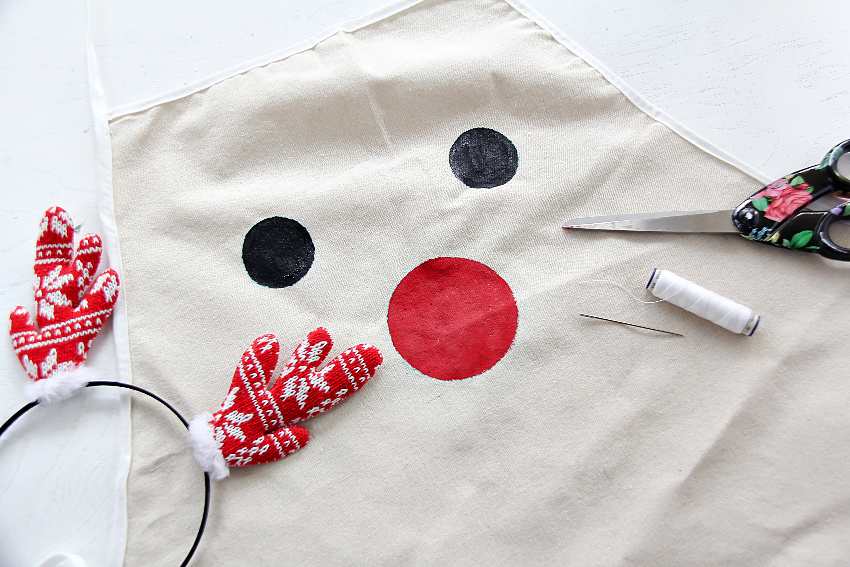 You are all done! Make a collection of these to hand out with cookie decorating kits (that I'll be sharing next week), to give ask gifts to someone who loves to bake, or to wear for holiday cookie decorating or baking parties.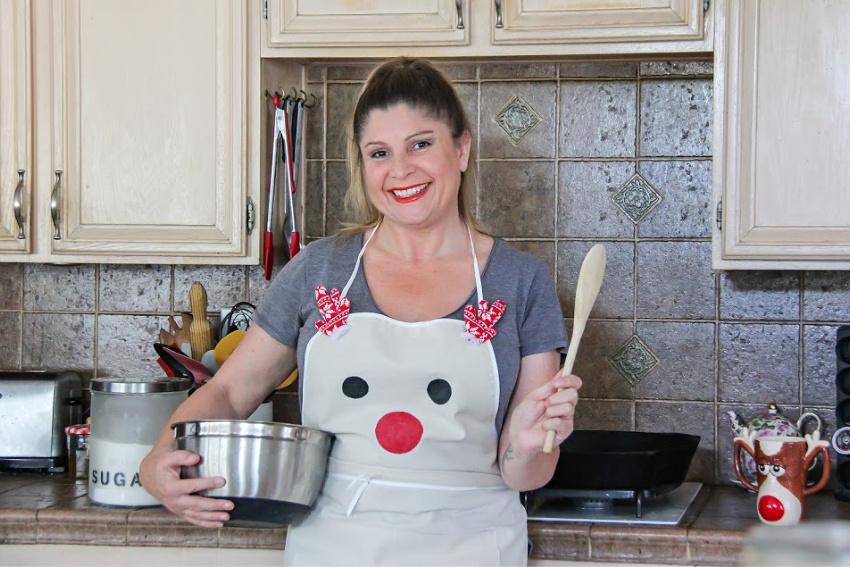 Please pin this post for later: