Hide trash and trash bags in plain sight in your kitchen to make it look clutter and smell free.
Disclosure: This is a sponsored post written by me on behalf of Hefty® Ultra Strong™ trash bags.
Last year I shared the makeover I gave to one of my best thrift store finds, a wood tilt-out trash can cabinet. At the time I was using it for recycling, but since moving house last November it's become our trash can. And it's so pretty, I just love it. I know, I love my trash can, it's the little things though.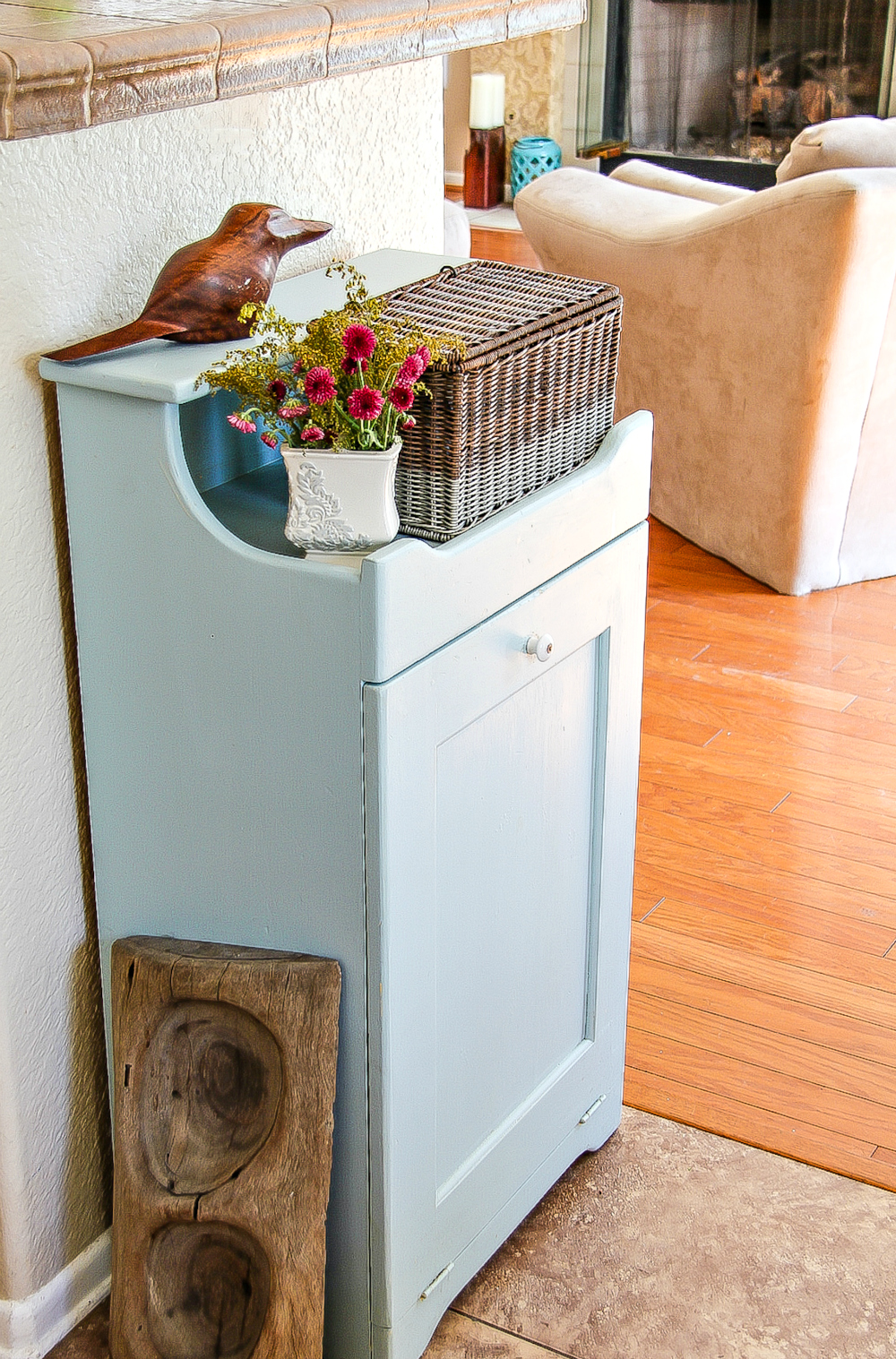 One thing that came along with moving house was the lack of space. We downsized quite considerably, so trying to squeeze all of our belongings into a smaller house has been proving quite a challenge. The garage still has a lot of boxes yet to be unpacked, and I'm constantly trying to come up with creative storage solutions and move things inside gradually. Our kitchen and laundry rooms are about 2/3 the size of what they were and with about half as many cabinets. There's a point to all of this rambling, I promise.
Things have been piled on top of things inside cabinets and the pantry, which ends up leading to a mess when the kids are rifling around looking for something.
So one of the things I finally got done this week was coming up with a little holder to sit on top of the tilt-out trash can cabinet to hold the garbage bags.
I found this basket at Home Goods for $12.99. It was the perfect size to fit on top of the cabinet … yes, I carry a tape measure in my bag and called home to Jay to measure the top of the cabinet for me.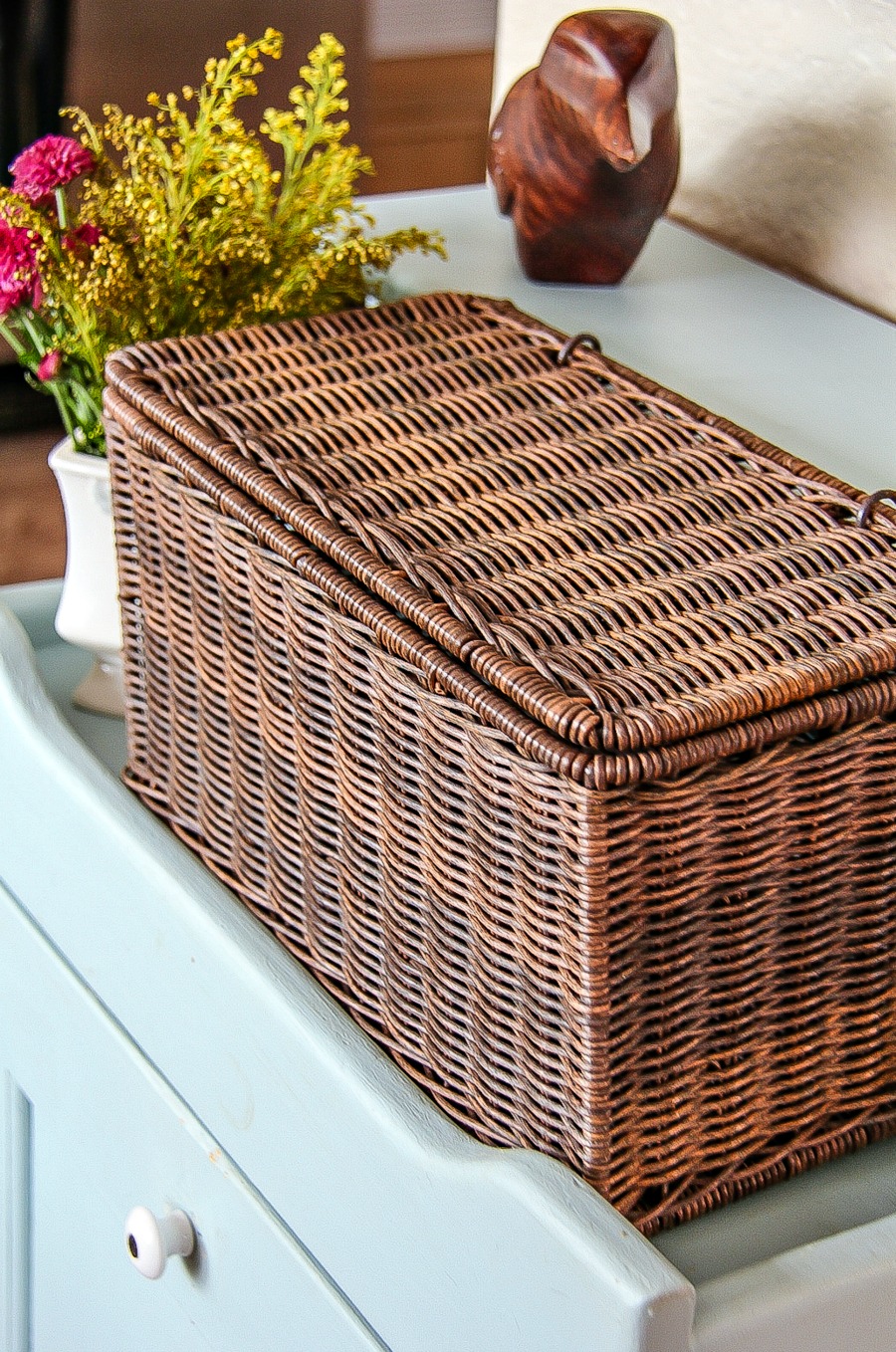 It is the perfect size to hold the garbage bags, keeping them neat and tidy, and tucked out of sight.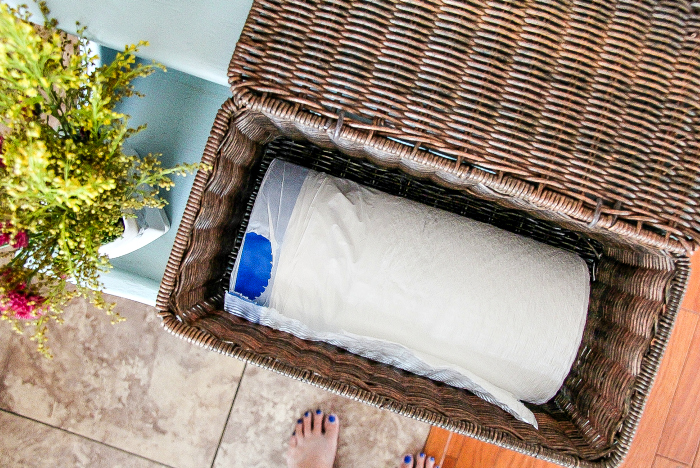 But, I thought it could do with a little sprucing up. Maybe a little color.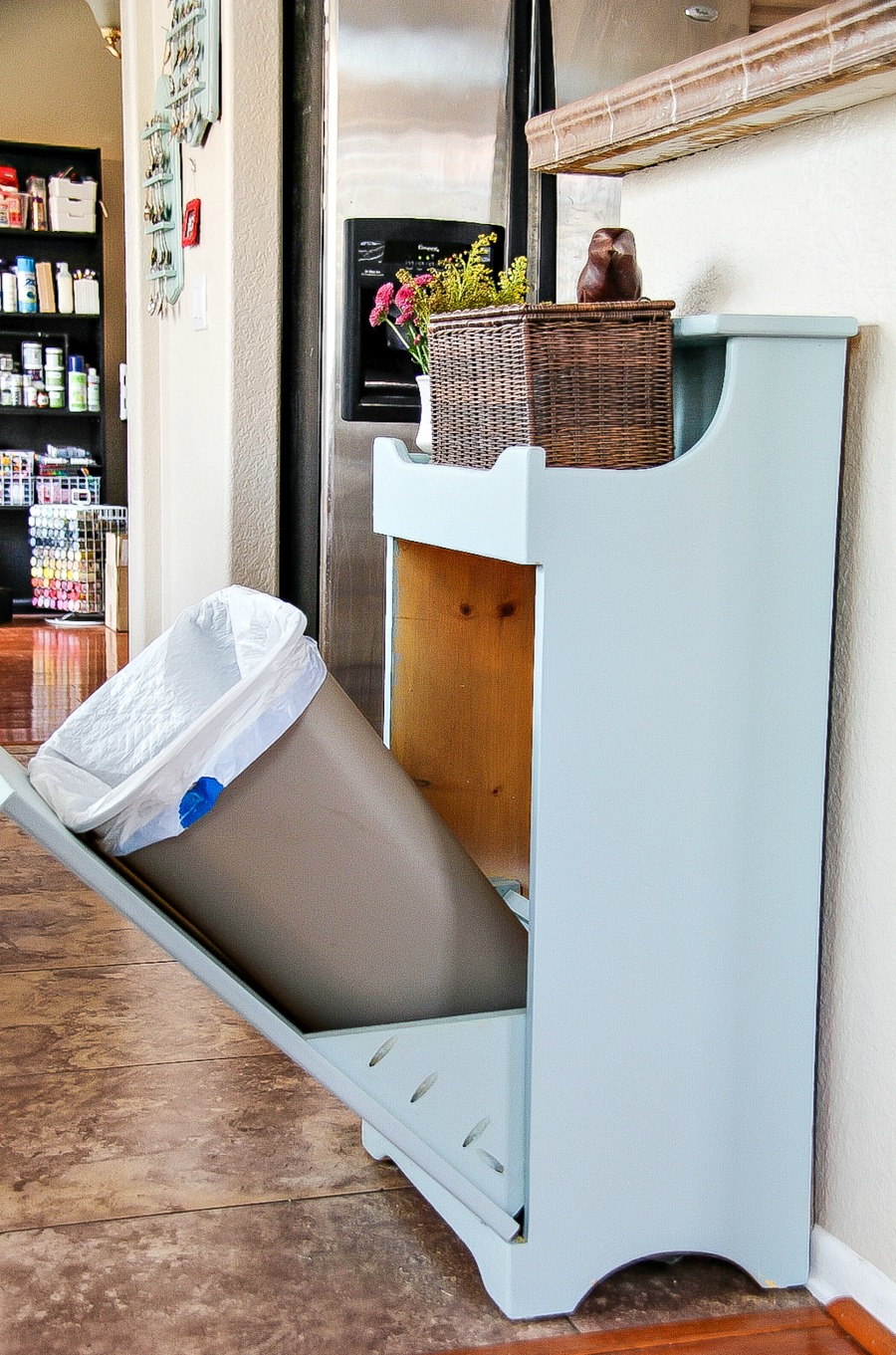 Side note: smell the citrus scent of the Hefty® Ultra Strong™ trash bags, it's life-changing for stinky trash. Sorry, squirrel … back to sprucing up my holder.
So I wrapped the top 3/4's of the basket in plastic, taped it down, and set to work spraying it with a couple of coats of paint.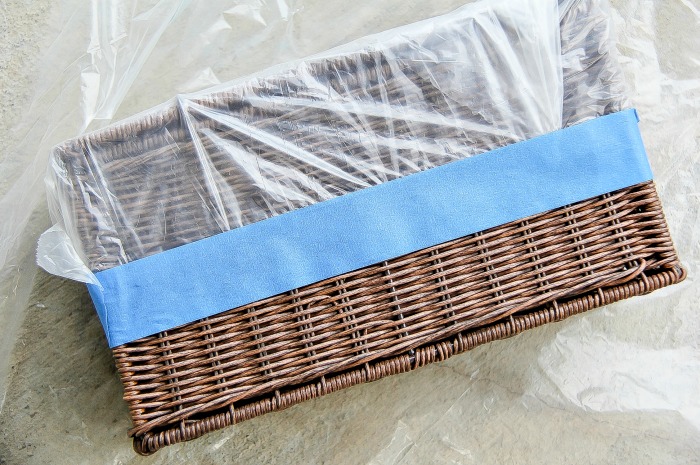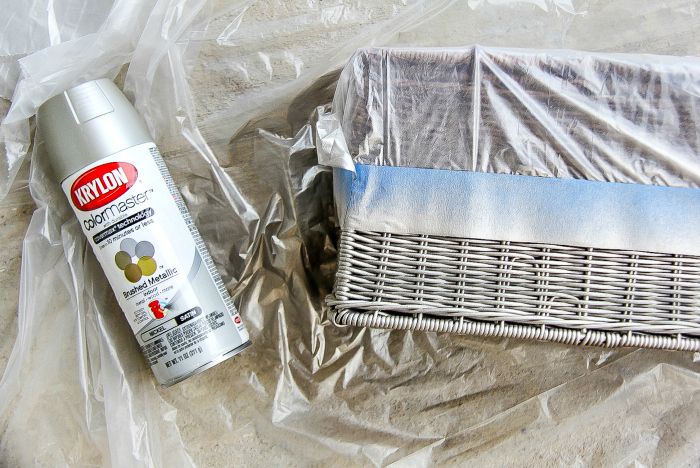 Everything looks better with a coat of paint I think. That, or glitter.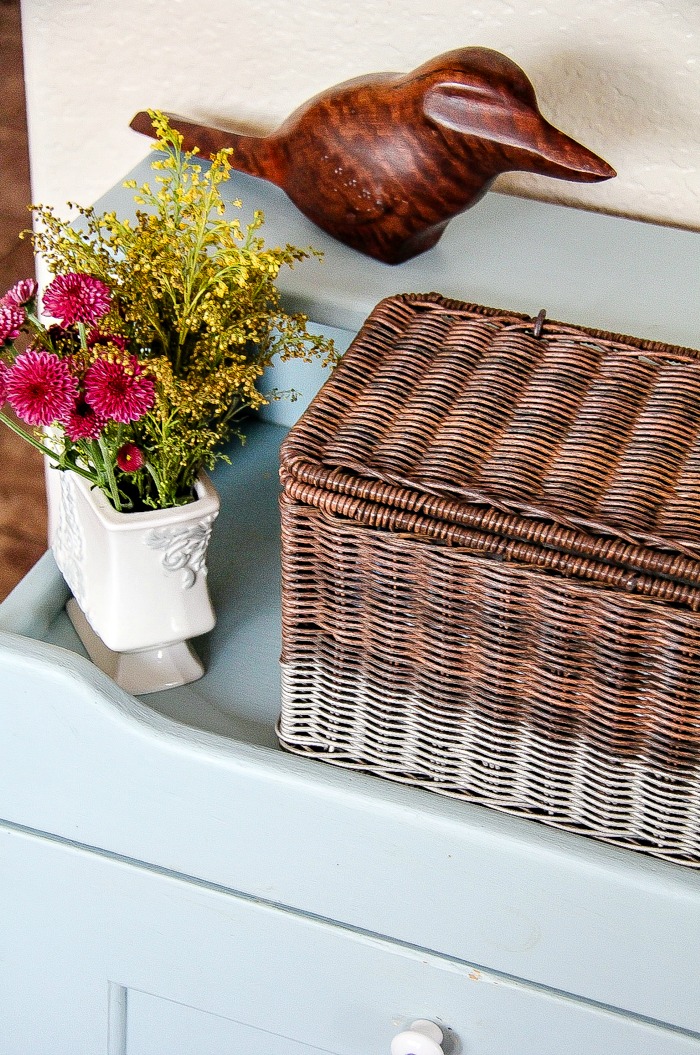 Hefty® created its best bag ever by integrating the latest trends with consumers' preferred features. Hefty® Ultra Strong™ trash bags provide enhanced strength, improved drawstring, and enticing, on-trend scents. Hefty® Ultra Strong™ trash bags feature:
ARM & HAMMER™ patented odor neutralizer
Active tear resistant technology for better puncture-resistance
Fresh, invigorating scents, including Clean Burst™, Tropical Paradise™, Lavender & Sweet Vanilla™, White Pine Breeze™, Crisp Orchard Apple™, Citrus Twist™, Pomegranate Mist™, and Scent Free
Break-resistant grip drawstring that prevents the bag from falling inside the can
100% satisfaction guarantee: Hefty® can handle all your trash bag needs, or your money back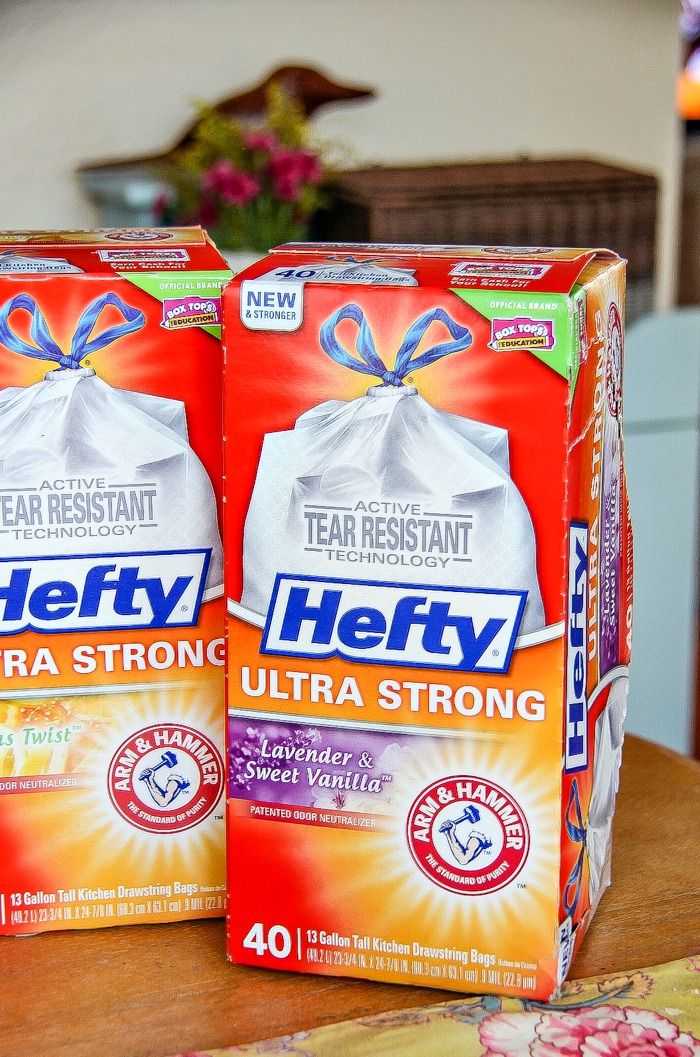 GREAT DEAL: Grab this great rebate of $1 off Hefty® Tall Kitchen Garbage Bags.
Have you checked out the new ad campaign for Hefty® Ultra Strong™ trash bags featuring wrestler, host and actor John Cena? From flexing pectoral muscles in the checkout line to "average-man-turned-Cena" transformations in-aisle, the spots highlight the strength, savings, and smarts that come from buying Hefty's® new Ultra Strong™ waste bags. Go view it, you are welcome.
This is a sponsored post written by me on behalf of Hefty® Ultra Strong™ trash bags.