This handmade LEGO race track will have the kids building and racing cars day-after-day.
I was selected for this opportunity as a member of Clever Girls and the content and opinions expressed here are all my own.
Whenever we visit Legoland one of Flynn's favorite areas is the Build & Test space in the Imagination Zone. There are race tracks and tubs of LEGO® around the room where kids can use their imagination to build a car to race. We spend an hour or two here every time we go. So over summer break I decided to make the kids their own race track for home, where they can build their own cars and race against each other, and against their friends when they come over.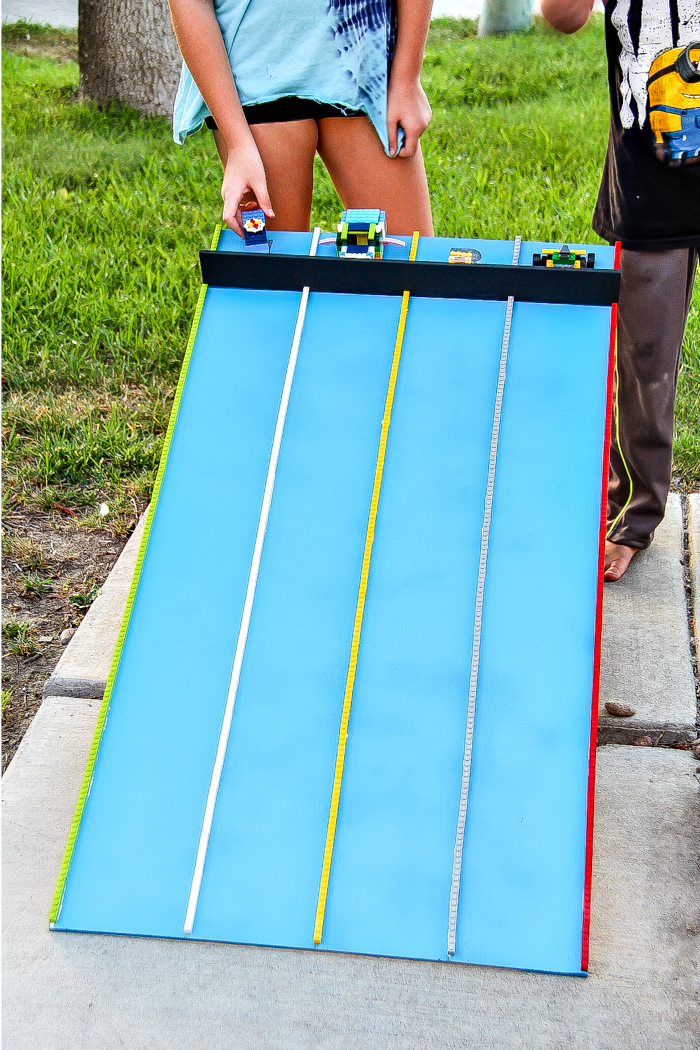 These race tracks are easy to make, and a great activity to get the kids involved in helping with too.
What You Need To Build A LEGO Race Track
1 piece of lumber approximately 24 x 48 inches (I purchased one right off the rack at Home Depot that was sturdy and didn't bend easily)
1 smaller piece of wood approximately 2 x 24 inches (again, purchased in the off-cuts section at Home Depot)
Paint – for the main board, the smaller board, and the letters and numbers
LEGO – use whatever colors you have on hand
Glue – I used Liquid Nails, but whatever strong adhesive you have on hand that works on wood and plastic should be just fine.
How To Build A LEGO Race Track
Apply 2-3 coats of paint to both pieces of board.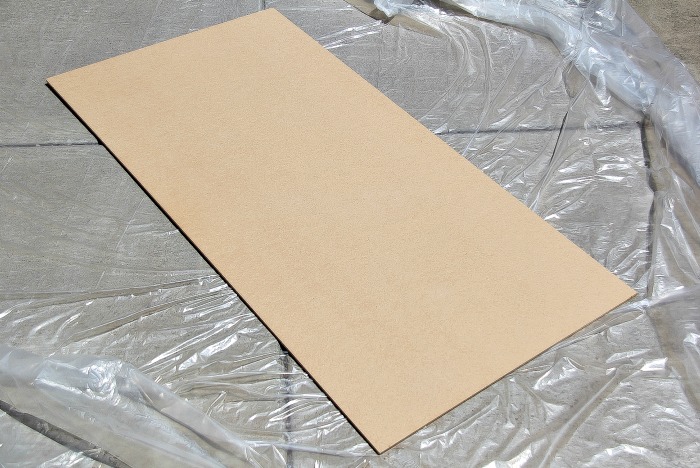 Once completely dry, stand the smaller board up approximately 5 inches from the top of the main board, and have the kids line LEGO up in 5 lines to ensure you have enough before you start gluing them into place.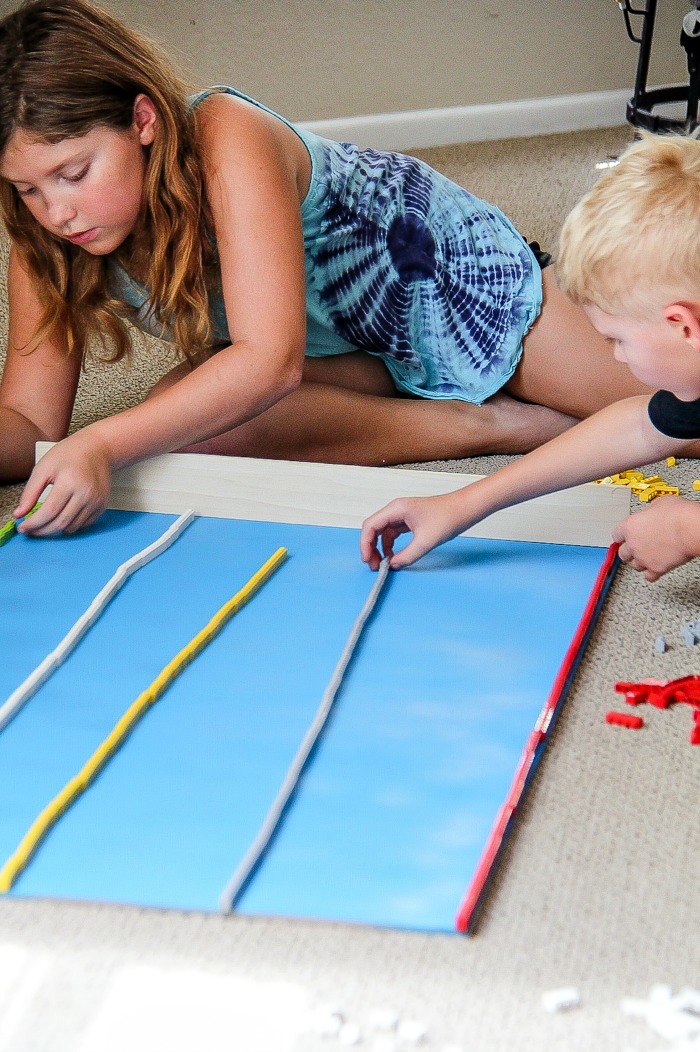 The reason you stand the board up is you need to leave a small gap between the LEGO for the board to be pulled up to start the race.
Measure and rule lines for the LEGO in 5 rows, make sure to take into account the width of the LEGO in your measurements.
Follow your lines and glue the LEGO into place.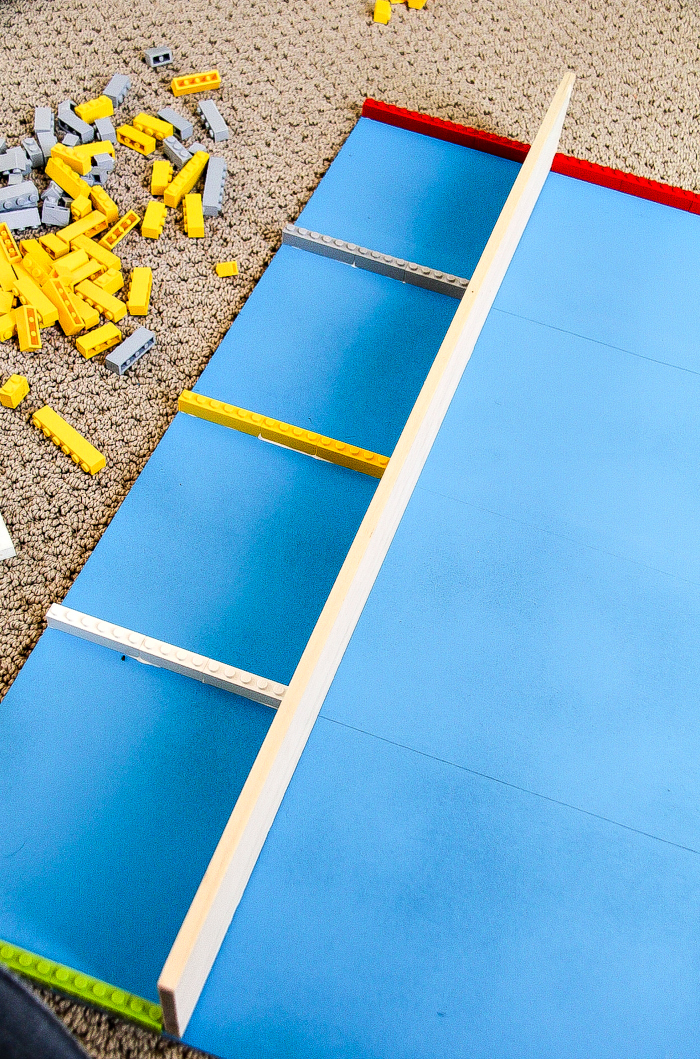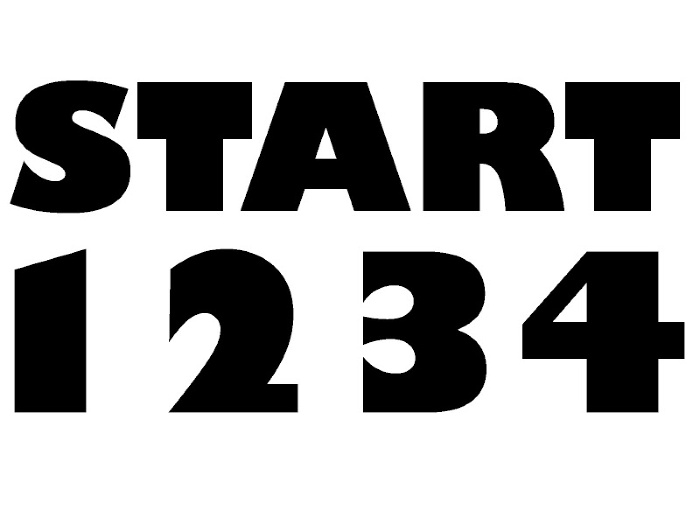 I printed letters and numbers using PicMonkey to use as templates for the START sign and to number each of the lanes. You can download what I used by clicking on the image below, or simply make your own.
Use these as a template, cut them out, trace around them and paint each. I used both a grey paint, and then added glitter paint over the top. Because glitter makes everything better.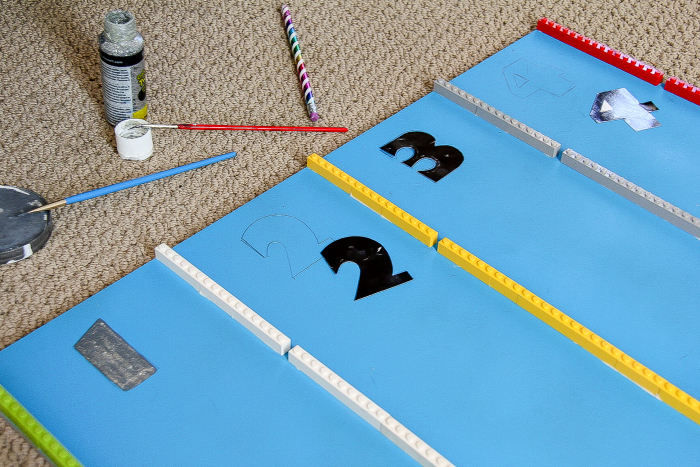 Now it's time for the kids to make their cars for racing. They can either build their own creations, or build from a LEGO guide. We had a bit of a mix.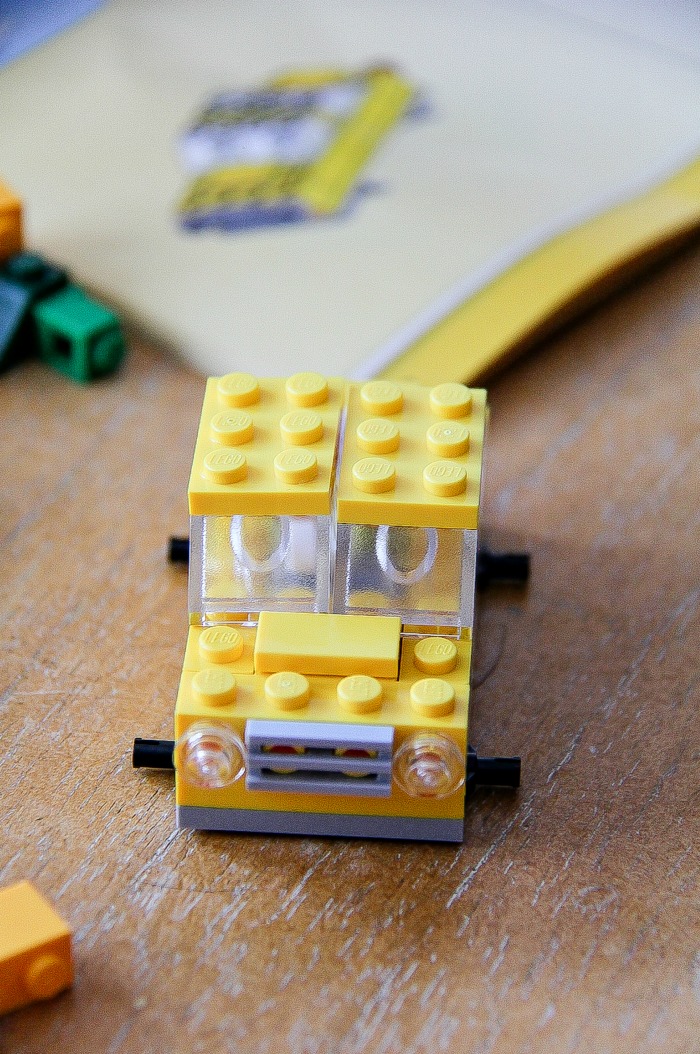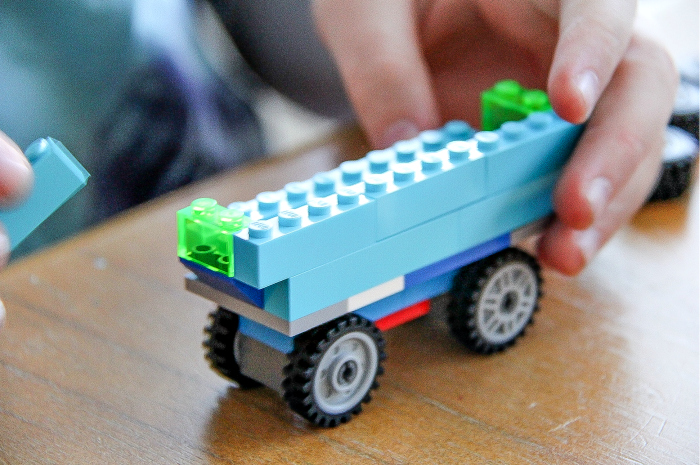 And once your board is completely dry, it's time to race.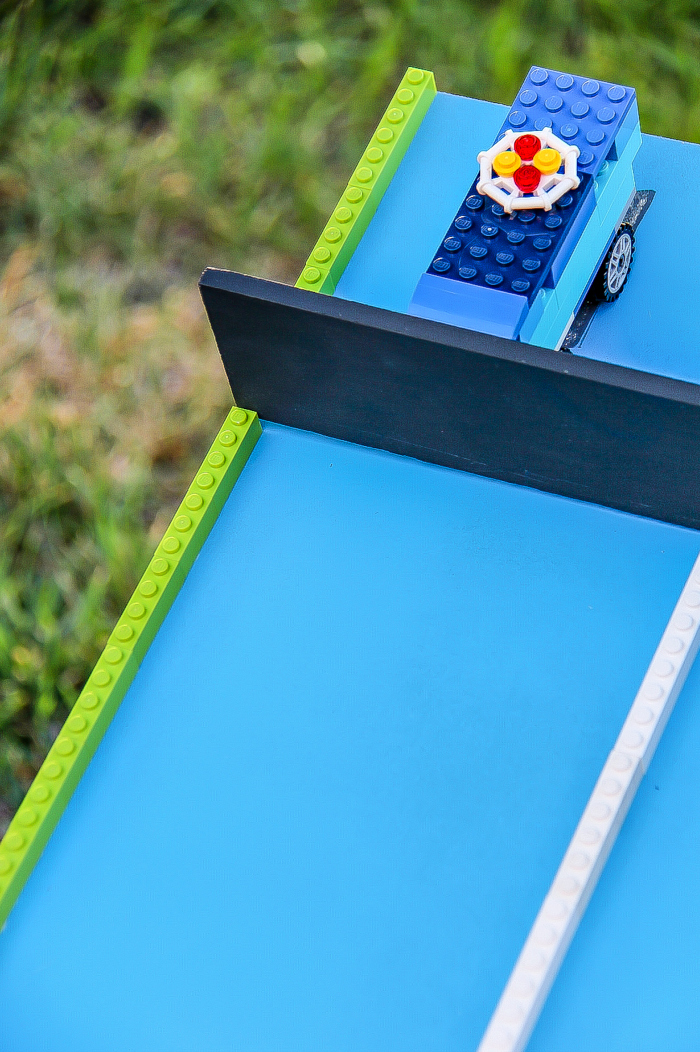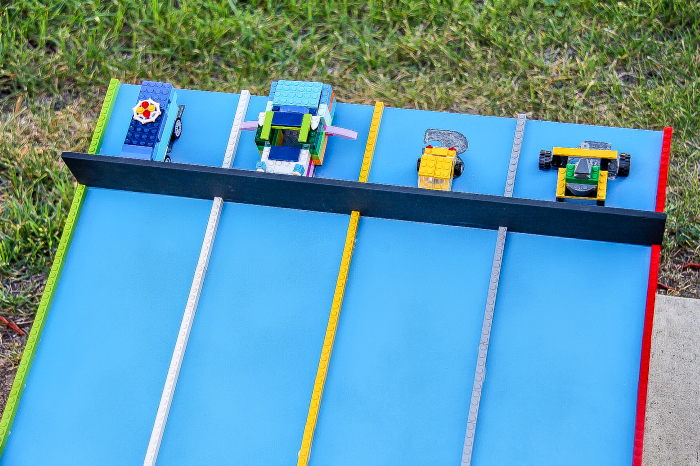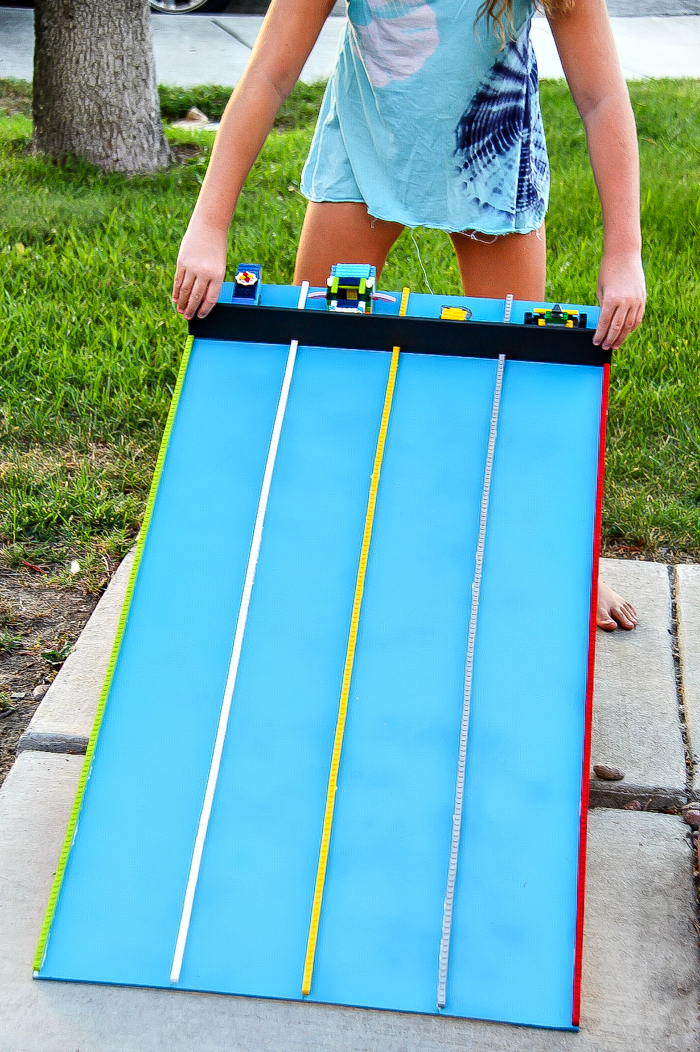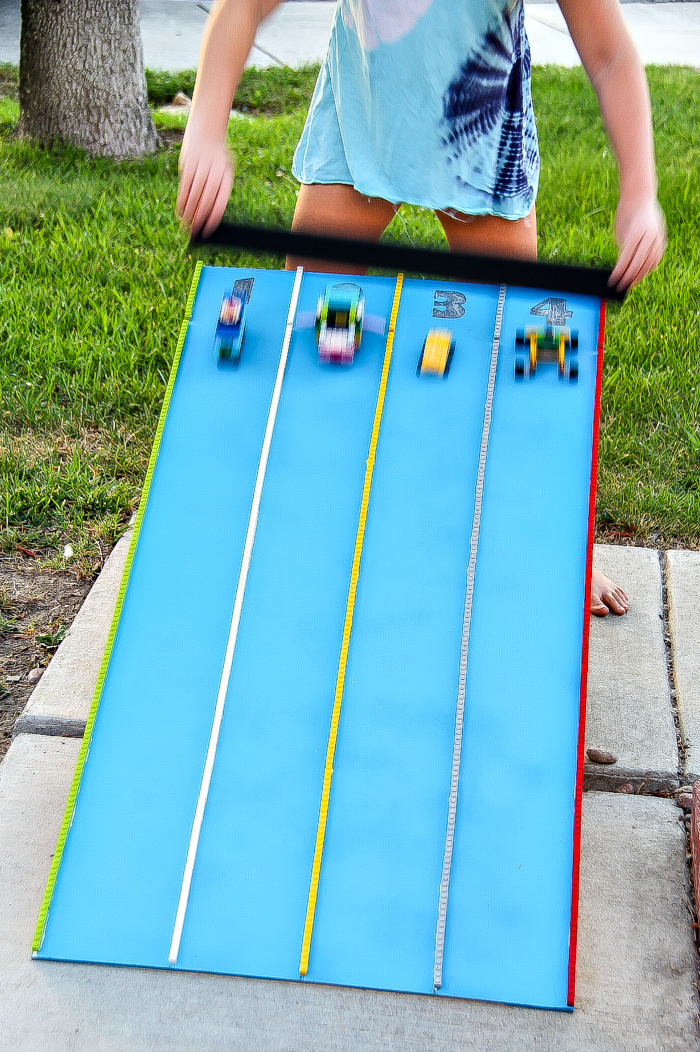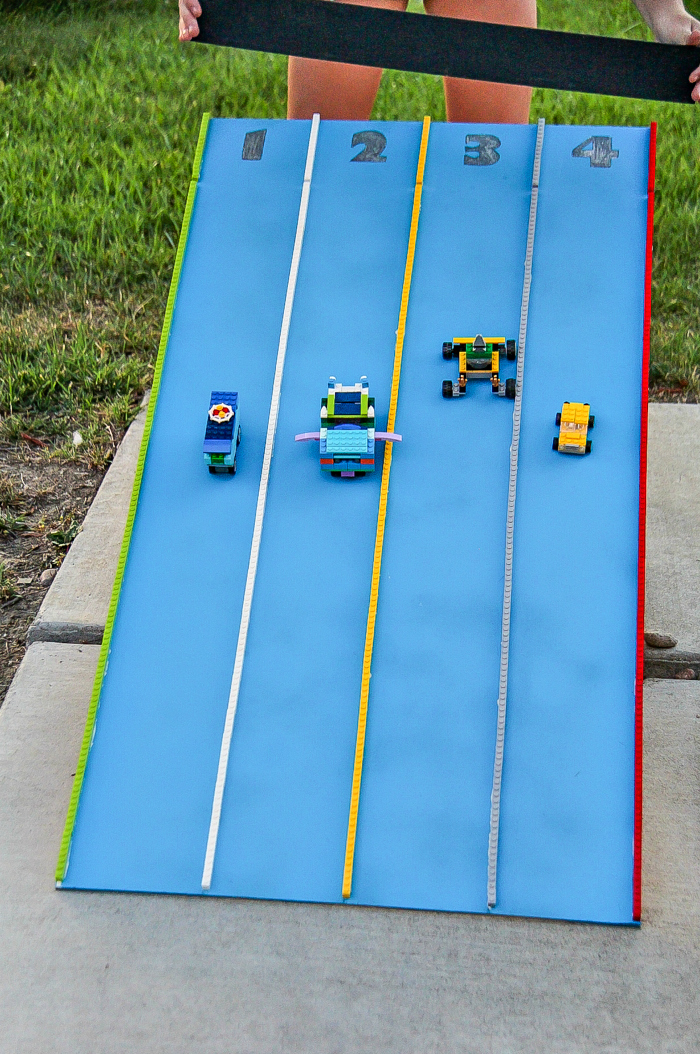 I love imaginative play with LEGO, sure the kids love building the kits too, but it's so important for them to use their imaginations and build something unique.
LEGO® Classic helps you to develop your child's creative skills. Imaginative building play is easy with these bright, colorful and versatile LEGO®bricks. Each set includes classic LEGO bricks, a mix of special pieces and ideas, to help you get started, so your child will have everything he/she needs to be inspired. Houses, vehicles and animals are all possible with LEGO Classic, as your child discovers his/her creative building skills. And because LEGO Classic spans so many different age groups, there's fun for all the family and imagination for every generation. Find inspiration here.
How do you encourage imaginative play with LEGO?
Take a look at this video: The Upright Citizens Brigade performs LEGO Classic-inspired Improv Sketches.
Pin this post for later: