Treat a single friend this Galentine's Day with these simple ideas to make her feel special.
Disclosure: I was asked to participate in the #HallmarkAtWalgreens #CareEnough campaign, sponsored by Hallmark at Walgreens. Although I have been compensated, all opinions are my own.
Valentine's Day is just around the corner. In about two weeks to be more accurate.
Now, those of you in a relationship are either YAY, most romantic day of the year, we are going to do all the romantic things and buy all of the heart-shaped everything's, and be in love, and show public displays of affection for everyone to see. OR, I'll find you on Facebook complaining that your significant other doesn't believe in the most romantic day of the year and treats it just like any other day, insert sad face.
But what about the single gals? I can't tell you the number of text messages exchanged between my girlfriends and I of late on this subject. Some are in the very early stages of relationships, others casually dating, and the rest are still swiping right and hoping for a match with someone who isn't going to lock them in the crawl space. Most have already started their cat collection … ceramic cats for those of us with allergies.
So when I was at Walgreens with Miss M this week looking at Valentine's Day cards, I literally laughed out loud when I saw this card. I knew Hallmark had a wide selection of cards available at Walgreens that could help anyone, at any relationship status say exactly what they wanted to say, but this was just too perfect!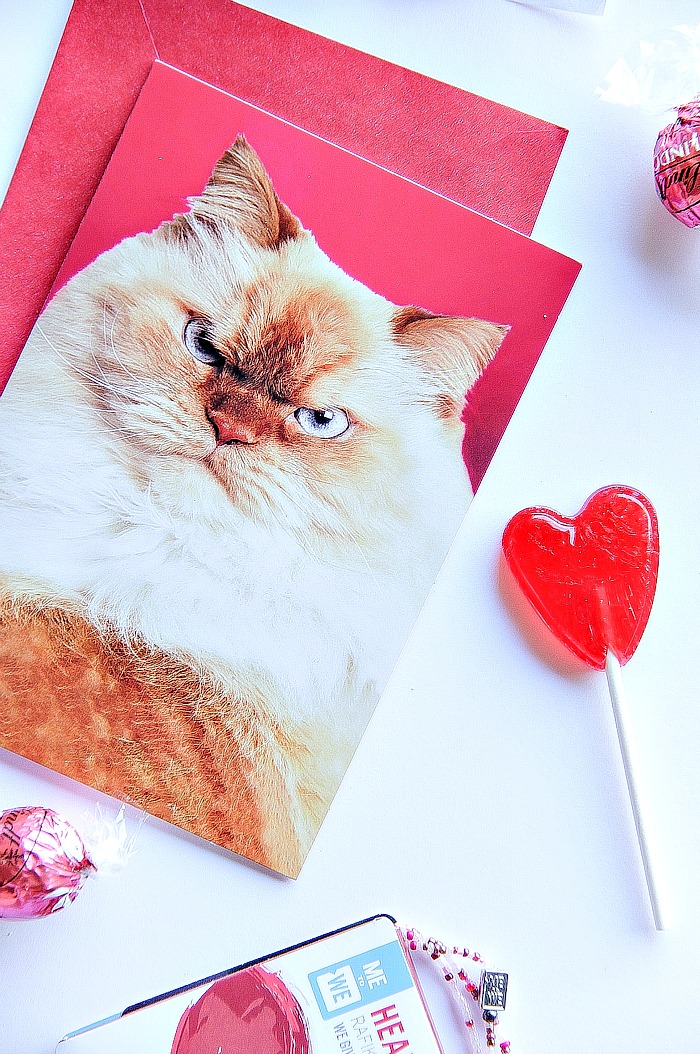 I thought I should probably buy a few of these and send them out with a 'care package' to my single friends. Because let's face it, whether you're celebrating the day with your friends or your significant other, there's nothing more meaningful than a tangible, handwritten card that can be tucked away and cherished again. And when you open that carefully selected card and see the famous golden crown and beautifully written script, Hallmark, you know they cared enough to give you the very best! But I digress…
A Galentine's Day Care Package
Grump cat Hallmark Valentine's Day card
chocolate
candy
nail polish and lip gloss for girls night out
fortune cookies
and a little gift that gives back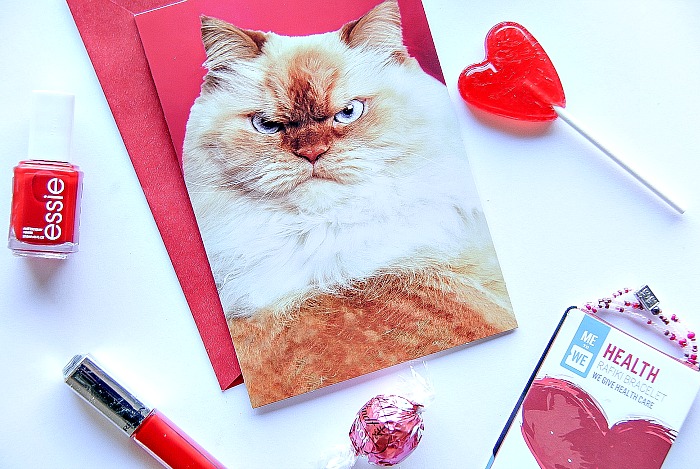 I think the girls will get a kick out of it.
And what says motivational and inspiring like a fortune cookie?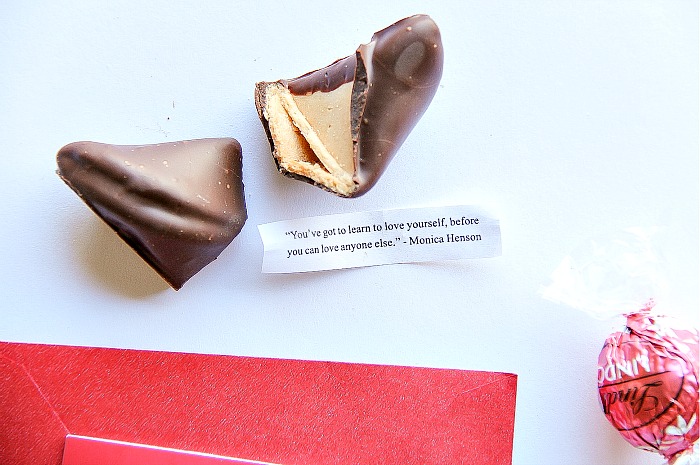 Quite simply, Hallmark cards are a super thoughtful way to spread love and cheer. And with so many available at Walgreens there's something for everyone to help show your girlfriends and loved ones how much you care. Go to Walgreens and pick out the perfect card to send to someone you love this Valentine's Day.