These waffle sticks dipped in cinnamon icing are perfect after school snack, addition to Sunday brunch, or just because you want something a little sweet.
Disclosure: I participated in this sponsored campaign for One2One Network. All opinions stated are my own. #EggoYourWay
Most days while my kids are in school I work from my home office.  There is nobody here to hold me accountable, to ensure that I'm eating properly and taking the occasional break. A break that doesn't involve throwing a load of laundry in the machine or emptying the dishwasher. Clearly, I'm not very capable of remembering to do this myself, and no matter how often I ask the dog to get on board, he just lays at my feet and sleeps.
So I find myself snacking. A lot. I like to mix up my snacks though. Some days it's hummus with pretzels or pita bread, salsa and chips, cheese and crackers, or there's these, cinnamon waffle sticks.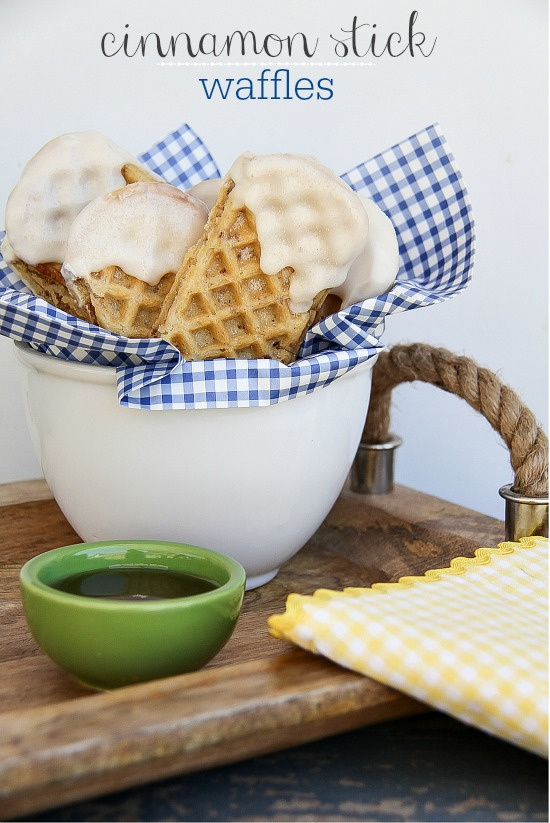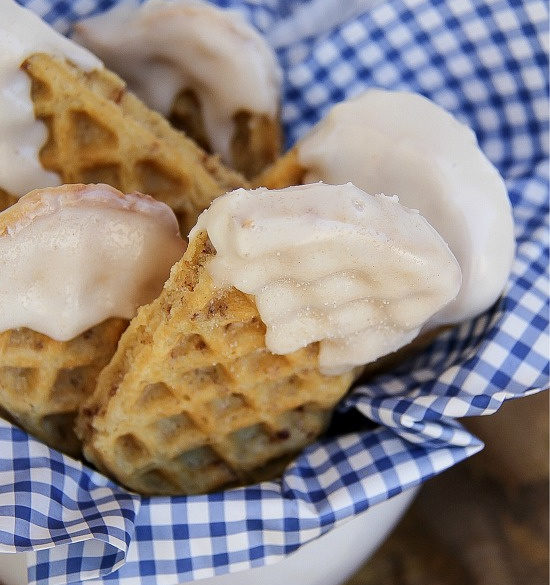 Ingredients
Kellogg's® Eggo® Wafflers - Brown Sugar Cinnamon Roll
2 cups confectioner's sugar
2 tbs melted butter
1 tsp vanilla
milk
2 tbs white sugar
1 tsp cinnamon
Pure maple syrup (optional)
Instructions
While the wafflers are toasting, combine the confectioner's sugar, melted butter, and vanilla in a small bowl. Gradually add milk, 1 teaspoon at a time until the icing is thick and creamy.
In a separate bowl combine the white sugar and cinnamon.
Dip the warm Eggo Wafflers into the icing, lay on wax paper, and sprinkle with a little cinnamon sugar.
Serve with a little pure maple syrup if you like for dunking.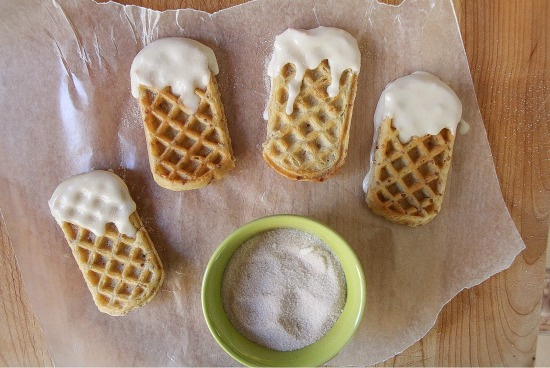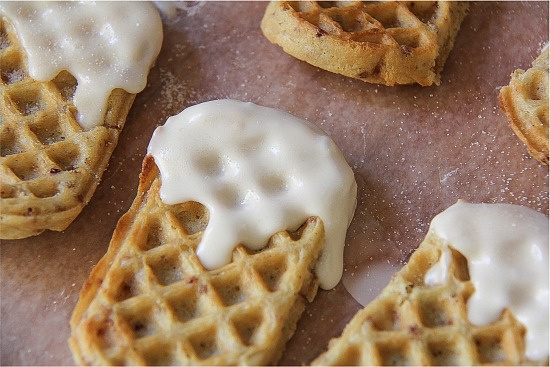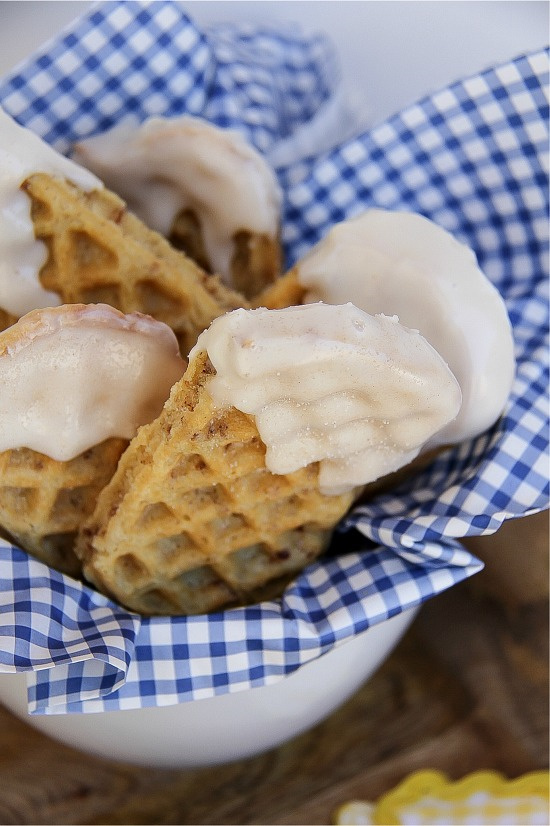 These would make a great Sunday brunch or snack for Mother's Day that kids could make.
Please pin this post for later: