You have already seen how we display the twins artwork at home, but recently they have done some artwork that I have been so proud of that I thought it would be great to display it in a new way, and in one that they could show off.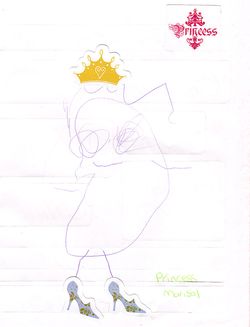 Marisol drew this picture of a princess back in December.  
We were stuck on a plane for what felt like forever as it was in line waiting to be de-iced.  To keep her amused, and knowing that she had just recently taken on a love of drawing people, I asked her to draw a Princess, then she used stickers from her sticker/coloring book to embellish her drawing.  I was so proud of her.  She must have made about 5 or 6 of these as we sat there.
Then, one day last week whilst I was sitting at my desk in the office, the twins both sat on the floor to draw beside me.  They had used stencils once or twice previously, but Flynn really took a liking to an alphabet one.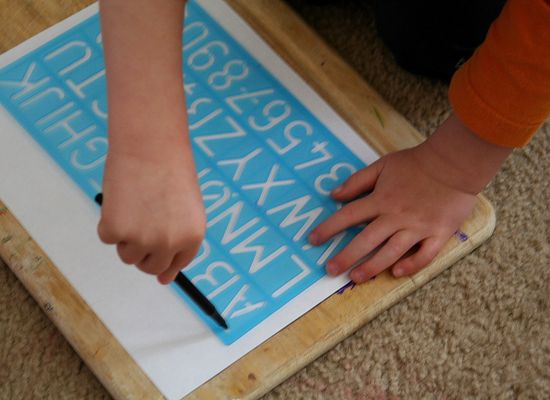 This was what he drew: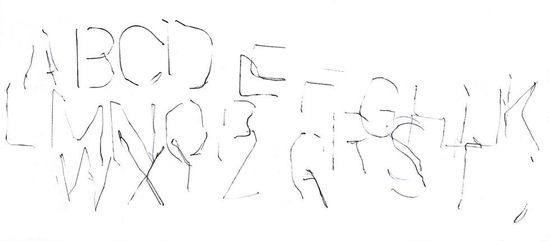 I had been stock-piling plain white t-shirts (long and short) recently in assorted sizes when I had found them on clearance and thought this would be a great way to showcase the kids artwork.
So after doing a little minor editing of their drawings on the computer, I printed each onto t-shirt transfer paper then ironed the image onto a plain shirt.
I decided that Marisol's needed a little bling though, afterall it is a princess shirt.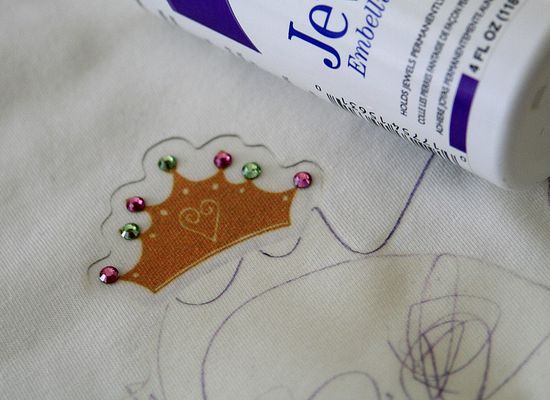 The end result:
As seen on:
iVillage … MSN Lifestyle Canada