Have you ever taken a tour of where you live?  To see it as a tourist would and learn about the history?  We decided to do that over the long weekend.
We began by driving to Old Town where we boarded a trolley for a sightseeing tour by Old Town Trolley Tours.  If you are a tourist though, you can board the trolley at any one of the stops, which is very convenient if you are staying at Coronado, or downtown and don't have a vehicle.  The tour is reasonably priced with adult tickets at $30.60 and children (4-12) at $15.30.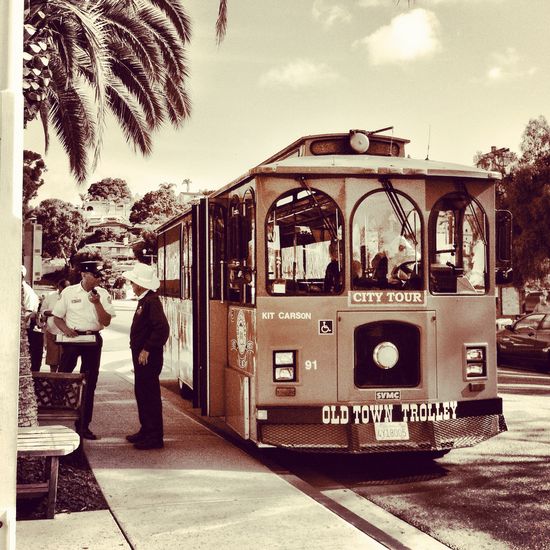 The great thing about this tour is you have choices.  You can either stay on the tour which does a 2 hour loop of the major attractions in San Diego, or you can hop off the trolley at stops along the way and do a little sightseeing on your own then catch a later trolley.   When you check in you are given a map, along with a timetable for pick-up times at each of the 11 stops on the tour.   Because we have already seen a lot of the city, spent a lot of time at Balboa Park and eaten at a lot of restaurants in the Gaslamp district and Little Italy we decided to hop off the trolley to explore at just three of the stops.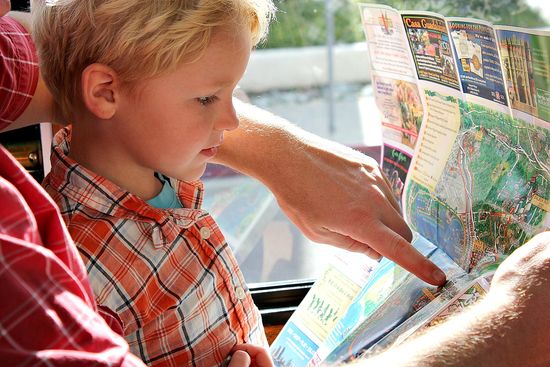 Our first stop was San Diego Harbor and the Maritime Museum.  Tickets ($14 per adult) enable you to explore a variety of ships and submarines in the Harbor (children 5 and under are free).  We paid an extra $3 per ticket and did a 45 minute bay cruise as well which the kids loved.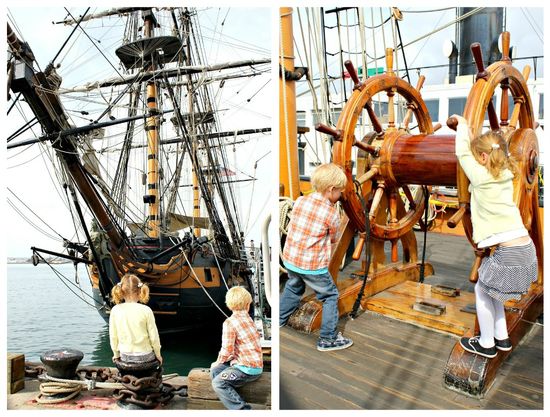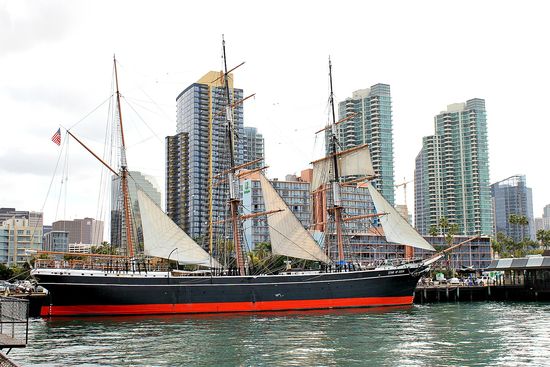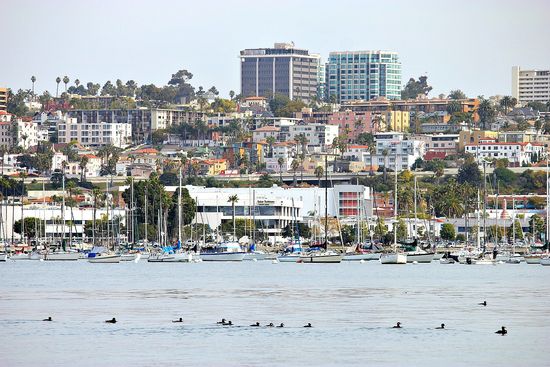 After we had explored each of the ships and submarines and completed our boat tour on the bay, we considered hopping back onto the trolley, but decided to take one of these instead down to Seaport Village, which was the next stop on the tour anyway.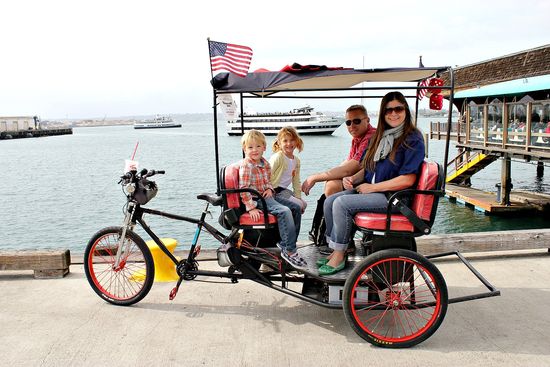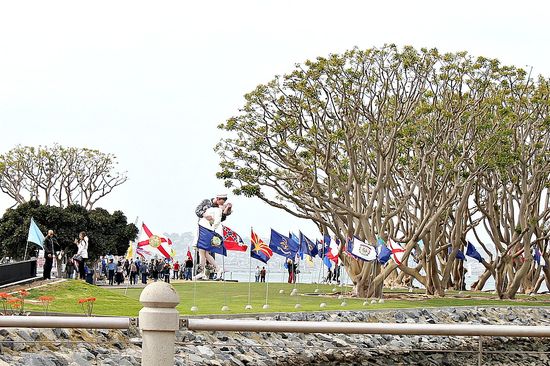 It cost an extra $20, but when seeing the city like a tourist we might as well go the whole way, right.  It was a fun little ride along the waterfront and we were dropped off at the entrance to Seaport Village where we enjoyed lunch at one of our favorite restaurants in the area, Edgewater Grill.      
We boarded the trolley again after lunch and stayed on it until we reached the first of two stops on Coronado Island. Although we have been to Coronado many, many times, we have never made it to the Ferry Landing, so this was the perfect opportunity.  We went for a stroll through the shops and restaurants and out onto the ferry landing.
We boarded the trolley again but unfortunately I was feeling a little under the weather (I've been battling a chest and throat thing for weeks) and decided to stay on board until we arrived back at Old Town.  We did enjoy our ride through Little Italy and Balboa Park though.
These two had a fabulous day out.