The best Batman party that little boys will love, complete with fun themed snacks, costumes, party favors, and building cool cars.
Over Spring Break we hosted an Xtreme Customz BATMAN™ Party for friends with thanks to Ridemakerz and MommyParties.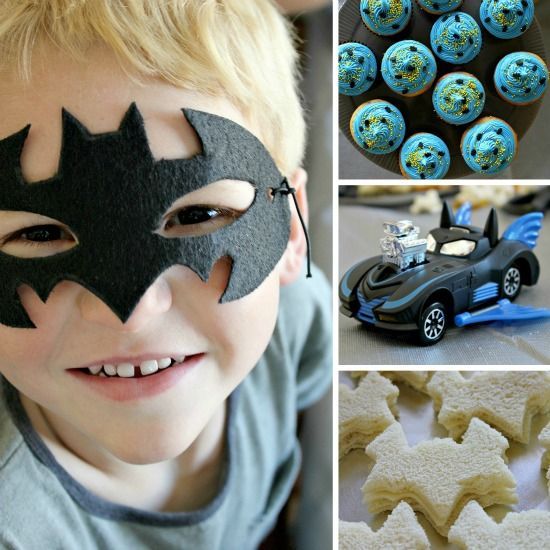 Batman party food
I made a fairly simple Batman themed lunch for the kids.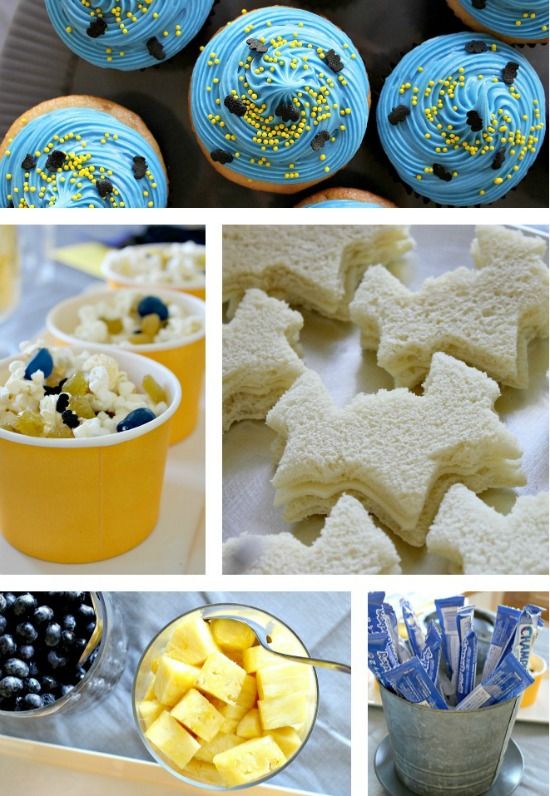 Vanilla cupcakes with blue vanilla frosting with a few yellow and Batman sprinkles on top.
Snack cups filled with popcorn, Cheerios, golden raisins, blueberry, and blackberry fruit snacks, and a few Batman sprinkles over the top.
Cookie-cutter bat sandwiches – 1 tray of cheese-filled, and a second of Nutella-filled.
Fresh fruit – blueberries and pineapple.
Chobani Champions Blueberry Tubes – half frozen, half not, placed in a tub of ice.
Beverages were a choice of water, orange/mango/banana juice, or blue Gatorade.
Batman party ideas and favors
The table setting was simple with a grey tablecloth, yellow napkins, black plates, clear plastic cups with grey and white striped paper straws.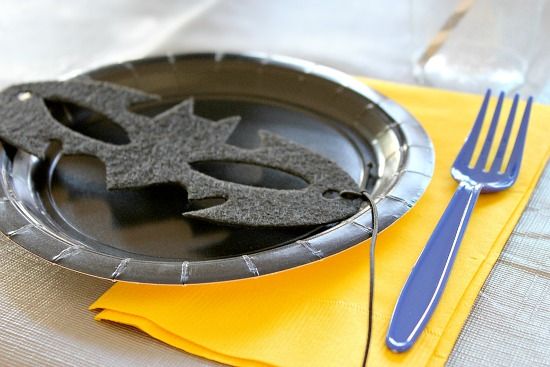 The evening before the party I made fun Batman masks for each of the kids.  These were quite easy to make. I printed out a template for the mask from Laura's Craft Party, then cut out the masks using stiff felt, hole-punched holes in either side and threaded elastic through just one side and tying it on, allowing the parents of the children to adjust the size before tying on the second side. 
After lunch the kids got stuck into building their Xtreme Customz BATMAN™ kits.  These made for not only a great activity, but party favor too.They loved that they could customize the cars with all of the extra parts.  I can only imagine the creations they could come up with if they had more of these vehicles.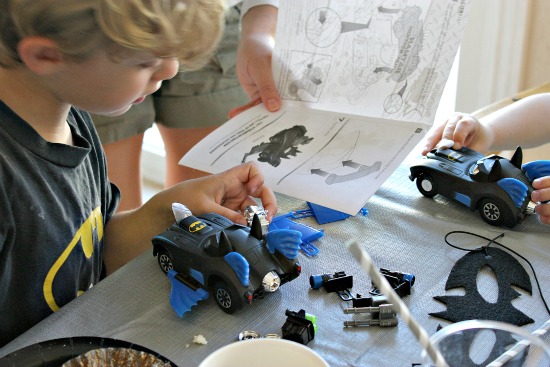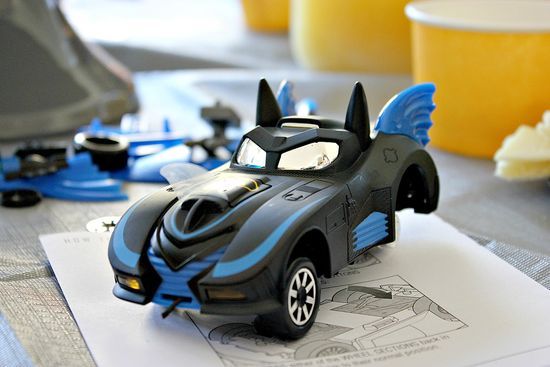 Looking for a fun pinata that you can make for your Batman-themed party? Make my Joker pinata. The kids will love it.
Pin this party idea for later: