Okay lovely readers, I've been compiling, and compiling, AND COMPILING lists of things for you to do this summer with the kids. A lot of it's free, some of it isn't, a little is educational, and all of it is fun.
And also you get to see a glimpse of what we've been up to lately, because sometimes I forget to share. I get a little caught up in the tutorials and recipes so it's nice to share other things we've been doing too.
Let's get down to it shall we.
Knott's Berry Farm
A little while ago the kids and I were invited to Knott's Berry Farm to stay at the hotel and attend the opening of Knott's Soak City. It was amazing, and fun, and we had the best weekend. The highlight for the kids was Snoopy coming into our hotel room in pajamas and tucking them into bed. Okay, so Soak City was pretty awesome too, and the kids were exhausted by the time we left there … and maybe I enjoyed floating down the lazy river just a little too much.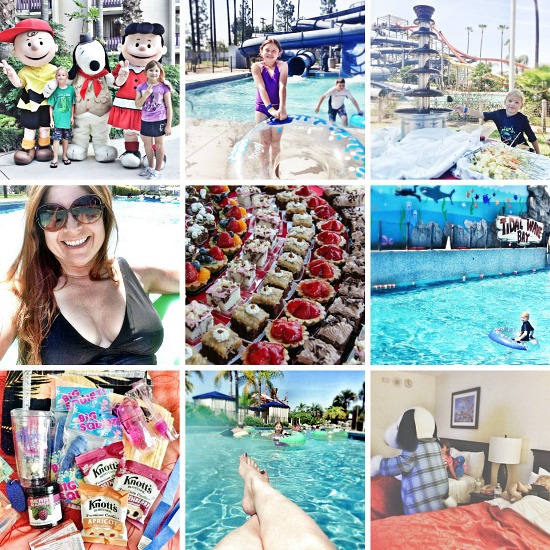 SO WHAT'S NEW THIS SUMMER? If you didn't know, Camp Snoopy has been revamped with THREE NEW RIDES - Charlie Brown's Kite Flyer, Pig Pen's Mud Buggies and Linus Launcher. The classic Calico Mine Co Ride has undergone a renovation too that includes dozens of new richly-detailed animatronic figures,  state-of-the art lighting, audio, and all-new special effects.  
Also, there's the summer hit Snoopy…Unleashed! presented in the 2,100-seat Charles Schulz Theatre and the return of Boom Town where a cast of nine amazing acrobats brings to life what it was like to live in the small town of Calico in the 1860s. Camp-goers will love the summer debut of Charlie Brown's Happy Campers inside of the newly renovated Camp Snoopy Theatre (that now includes a brand new refreshing shade structure). And, back by popular demand are the Citizens of Ghost Town! Sherriff Jebediah Smith, Beau Regard the saloon owner, the delightful Sweet Adeline and others will again be roaming the streets of Ghost Town. Don't forget summer entertainment and live performances from the Krazy Kirk & The Hillbillies, the Big Fat Steve Band, DJ HowLey and the Ghost Town Miners, as well as a salsa band. 
You can read more about what to do, where to stay and all the cool stuff on my article at Red Tricycle where I've got your ultimate guide to Knott's Berry Farm.
Legends of Chima Water Park
Next, we are heading over to check out the latest attraction at LEGOLAND California. We were invited to spend a day checking out the brand new Legends of Chima Water Park. It is amazing. Definitely worth a visit, your kids are going to love it. Along the lines of Knott's Soak City, and Aquatica there are cabana's for rent, beach chairs to lounge in and a wave pool, but there are also really cool Chima themed areas where the kids can play, build and create as well as tons of photo ops with giant Chima characters.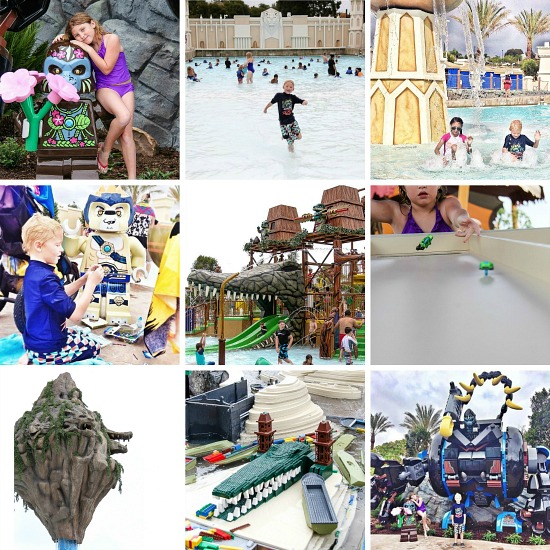 You can get the full scoop on my article at Red Tricycle.
Tiger Trail at the San Diego Zoo Safari Park
I was invited to attend the preview of the new Tiger Trail at the San Diego Zoo Safari Park. Definitely worth a visit. It's a 5.2 acre exhibit where you can actually now see the tigers. If you've been to the Safari Park before you know what I'm talking about, the tigers were never out before. I don't know a single person who had actually seen them. Well now you can. There is also dining, a playground for kids, it's educational and the trail is beautifully done.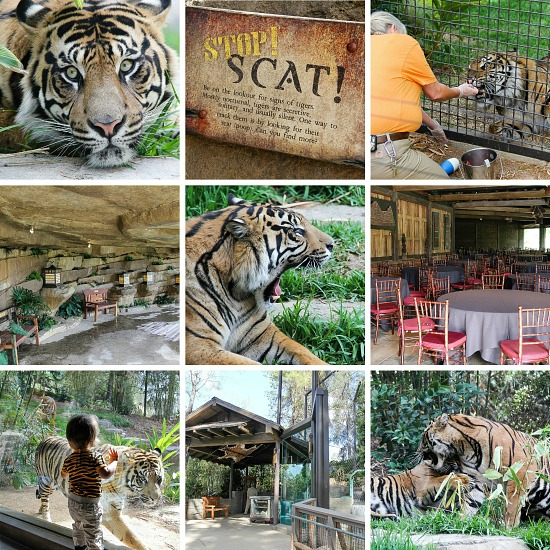 I shot a couple of Instagram video's while I was there too, you can check them out here:
Video 1 | Video 2
 
What else is happening in San Diego?
There are tons of things you can do over the summer that are free or almost free. I've written about a lot of them over at Red Tricycle. Just click the links below if you are interested in taking your kids.
Anything else?
Of course there is.
Over at Rusty and Rosy I've got:
Now go enjoy your summer!
Disclosure: I am often invited to attend media or blogger preview days (with or without my children) so that I am able to share with you what's new at our favorite local attractions.