This hand-painted wood utensil caddy is perfect for storing everything you need for outdoor entertaining in your backyard this summer.
Disclosure: This shop is part of a social shopper marketing insight campaign with Pollinate Media Group® and Sharpie, but all my opinions are my own. #pmedia #PaintYourWay
I love being outside, especially over the summer. There's something quite lovely about enjoying a meal outdoors while the sun is still shining until late and the kids are still able to play.
The one thing I don't like though is dragging everything outside, you know the numerous trips it takes to get all of the cutlery, place settings, food and condiments out there, and back inside again. So, I made this wood caddy which is perfect for everything we need to take outdoors.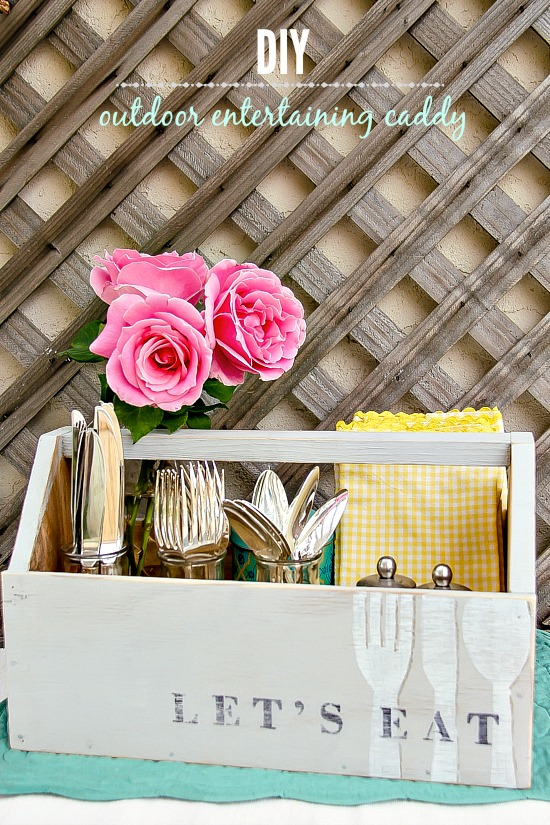 Jay had made this wooden caddy at a Home Depot kids clinic years and years ago. It's been in our garage storing tools all this time. But, in my never-ending quest to get our home organized I want to set up a storage area for the tools so I'm not digging through the caddy looking for that one screwdriver that is always at the bottom.
You can use this outdoor entertaining caddy for almost anything. Whether it's condiments for a burger or hot dog bar, carrying mason jar beverages with straws outside, to using it for everyday items such as cutlery and napkins.
What you need
Wood caddy
Paint (and a paintbrush)
Letter stencils
Sharpie Paint Markers (oil-based) – I used black, white, and gold
Sandpaper
Sealant or spray finish to protect it.
Instructions
Begin by painting your wood caddy. I did two coats of a light grey just on the outside.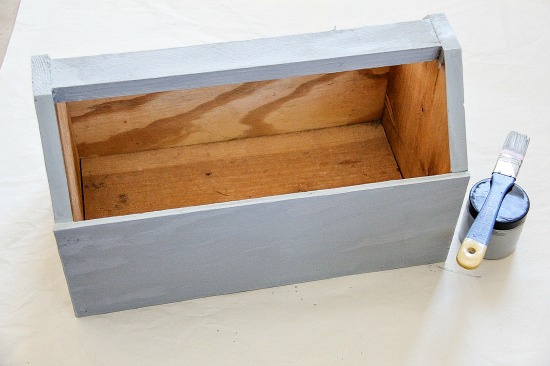 Once dry, sketch the cutlery onto the caddy and fill it in with the white Sharpie Paint Marker. It doesn't need to be perfectly filled in.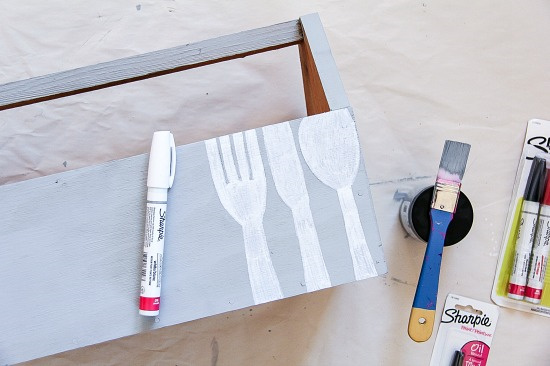 Lay the letter stencils where you would like your wording and fill each in using the black Sharpie Paint Marker.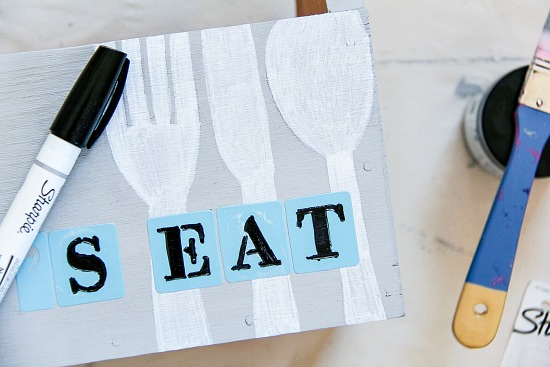 Create a shadow around part of the cutlery if you like. I used the gold Sharpie Paint Marker to do this.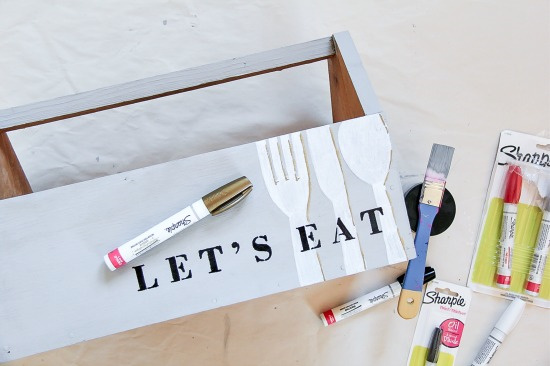 Once everything is completely dry, take your sandpaper and sand down the edges of the caddy and straight over the top of your wording and cutlery images to give it a worn look.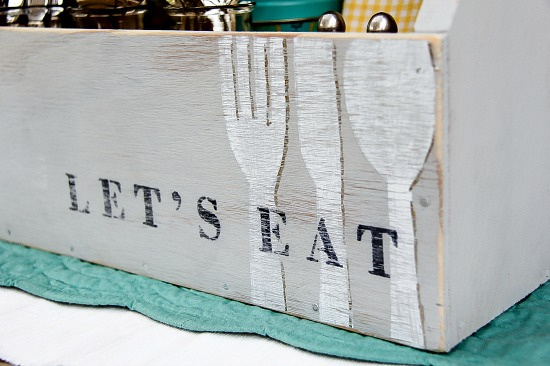 And there you have it a fabulous caddy for outdoor entertaining. Keep everything you need to be stored in it if you like so it's always on hand and ready to be used at a moment's notice.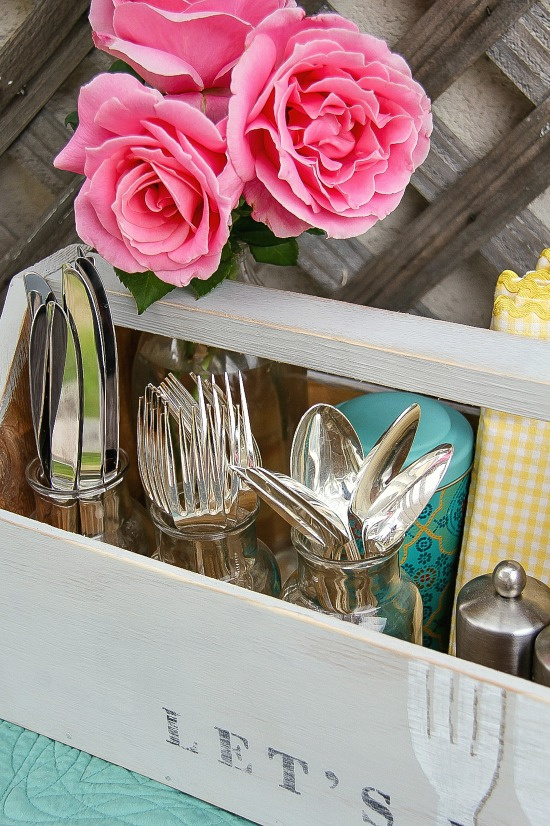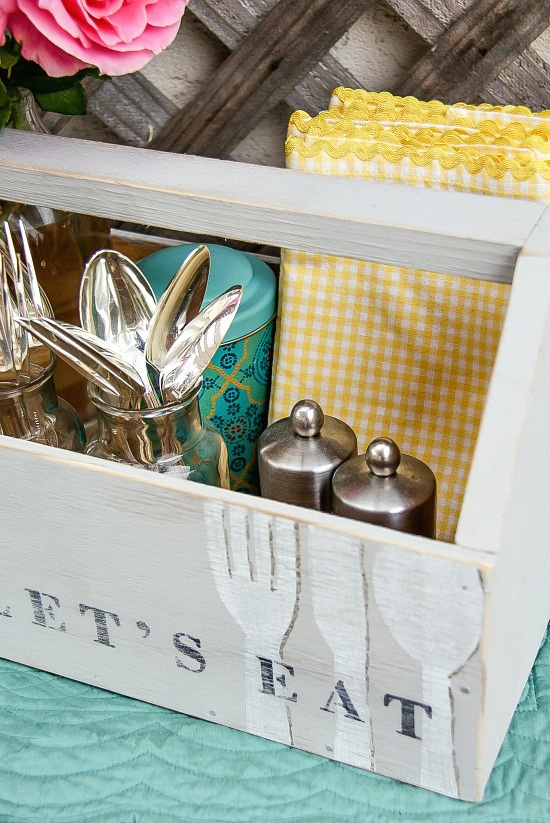 This would make a lovely housewarming gift for a new neighbor.
Please pin this idea for later: