I found the cutest little letterboxes in the $1 section at Target a few days ago.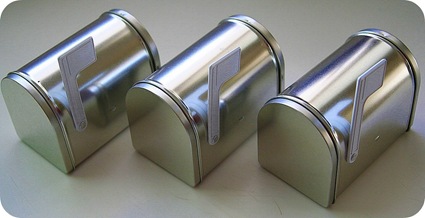 They were in amongst the Valentine's Day specials. These shouldn't just be for Valentine's Day though. I decided to decorate them for the kids bedrooms. I've hung them right inside their doors next to the light switches so I can leave little 'love' notes and special treats in there occasionally. I can raise the little flag when they have 'mail' and lower it when they don't. Yes I'm a big sap.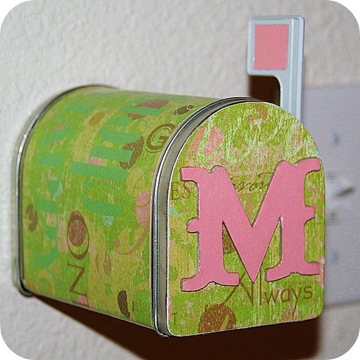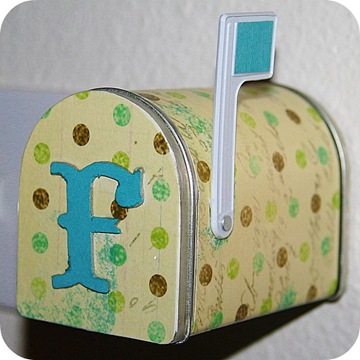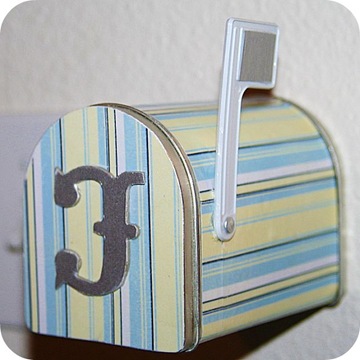 What you will need:
letterboxes – available for $1 from Target
scrapbook paper
mod podge
sponge mod podge applicator and paintbrush
chipboard letters
fine sandpaper
How to make:
1. Measure around the main body and the width of the letterbox and cut scrapbook paper to fit. You will need to cut a slit and a hole to fit the section where the flag is joined.
2. Using mod podge attach the paper to the letterbox. Once dry, put another layer of mod podge over the top.
3. For the front of the mail box, place the cover face down on the back side of the paper and trace around it. Again, cut out and using mod podge attach it.
4. Using the sand paper gently go around the edges to smooth out the cut edges.
5. Take a chipboard letter and put it face down on a different color paper. As per instruction 3 trace around it and use mod podge to attach it to the front of the letterbox.
6. Mod Podge over the top of the front. Use a fine paint brush to get the excess mod podge out of the corners of the letter.
7. Cut two small rectangles to fill the top of the flag and mod podge to attach and over the top.
8. Attach the letterbox to the wall using removable mounting pads.
*UPDATE: For those in the U.S. without a Target in your area. Oriental Trading also sell small tin mailboxes. They are $3.99
As seen on:
One Pretty Thing and The Celebration Shoppe