Host a Nightmare Before Christmas Halloween themed movie night with these great tips including a Jack Skellington costume for women and movie night treats.
Yesterday I had the opportunity to head down to San Diego to meet up with a few fabulous local blogger friends to do a fun Halloween segment on San Diego Living. First, let me give a shout-out to my friend Suzette (Mamarazzi Knows Best) who is the amazing author of 101 Movies To See Before You Grow Up, she organized a fun Halloween movie themed segment where we paired fun movie time treats and costumes.
We covered a few movies during our segment, but for the purpose of this post I want to focus on The Nightmare Before Christmas – unfortunately, they've removed the link to the full segment, so I'll share what I can here.
This is the costume I wore for the segment: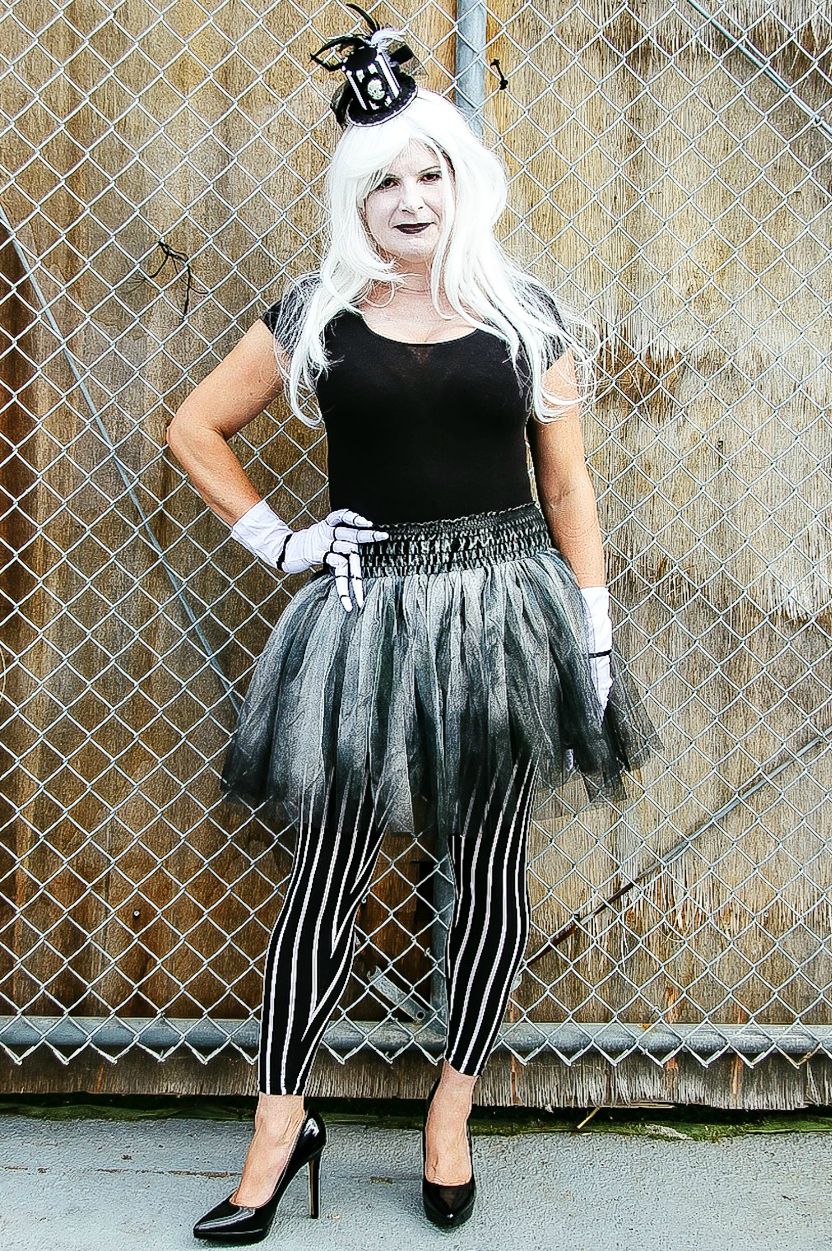 I pretty much threw most of it together the night before, right down to spray painting the tutu … which you might recognize because Marisol has worn it many times and I just spray paint it each year to match whatever she is going to be, like when she was The Pirate Fairy.
How To Make A Jack Skellington Costume For Women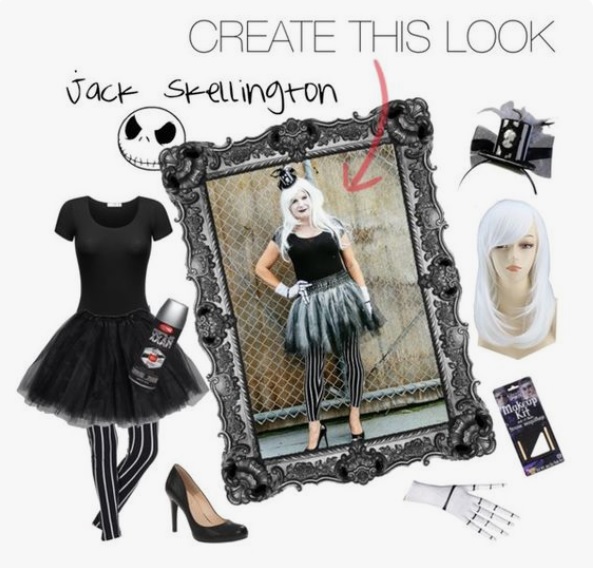 Jack Skellington Nightmare Before Christmas Party Treats
I made this fun popcorn mix a couple of years ago, but decided to do a new take on it for the segment.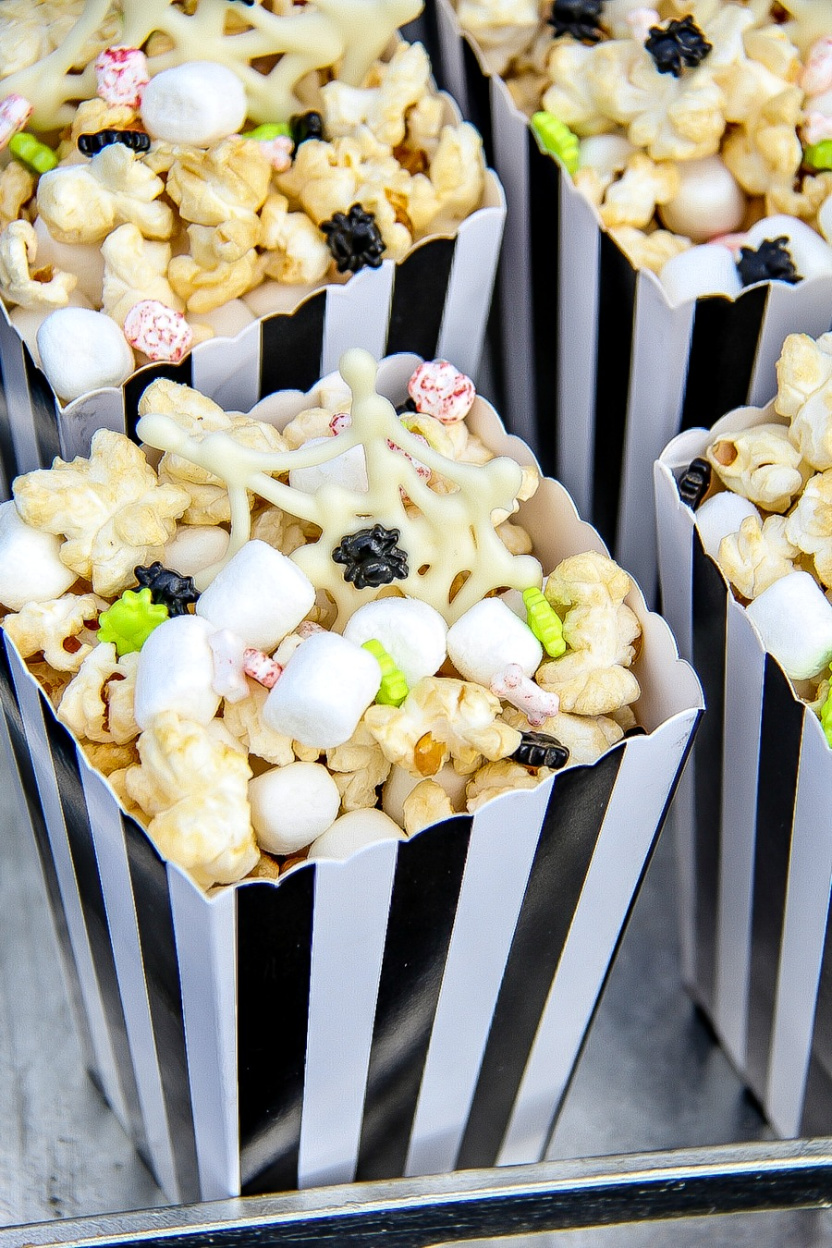 What you need:
Black and white striped treat boxes
Kettlecorn
Mini marshmallows
Candy spiders, bones, and skulls – the small hard candy that you decorate cupcakes and cookies with
Ghirardelli white chocolate morsels
Draw a spider web on a piece of paper. Place a sheet of wax paper over the top. Melt the white chocolate and pour into a piping bag with a small round icing tip. Pipe the white chocolate over the spider web. Place a candy spider on top before the white chocolate sets. Place a tray of these into the refrigerator until ready to use.
Pop the kettle corn, marshmallows, and candy into the treat containers, and then top with a white chocolate spider web before serving.
And here's another fun idea from Masha of Mi-Advice: Jack Skellington cake pops.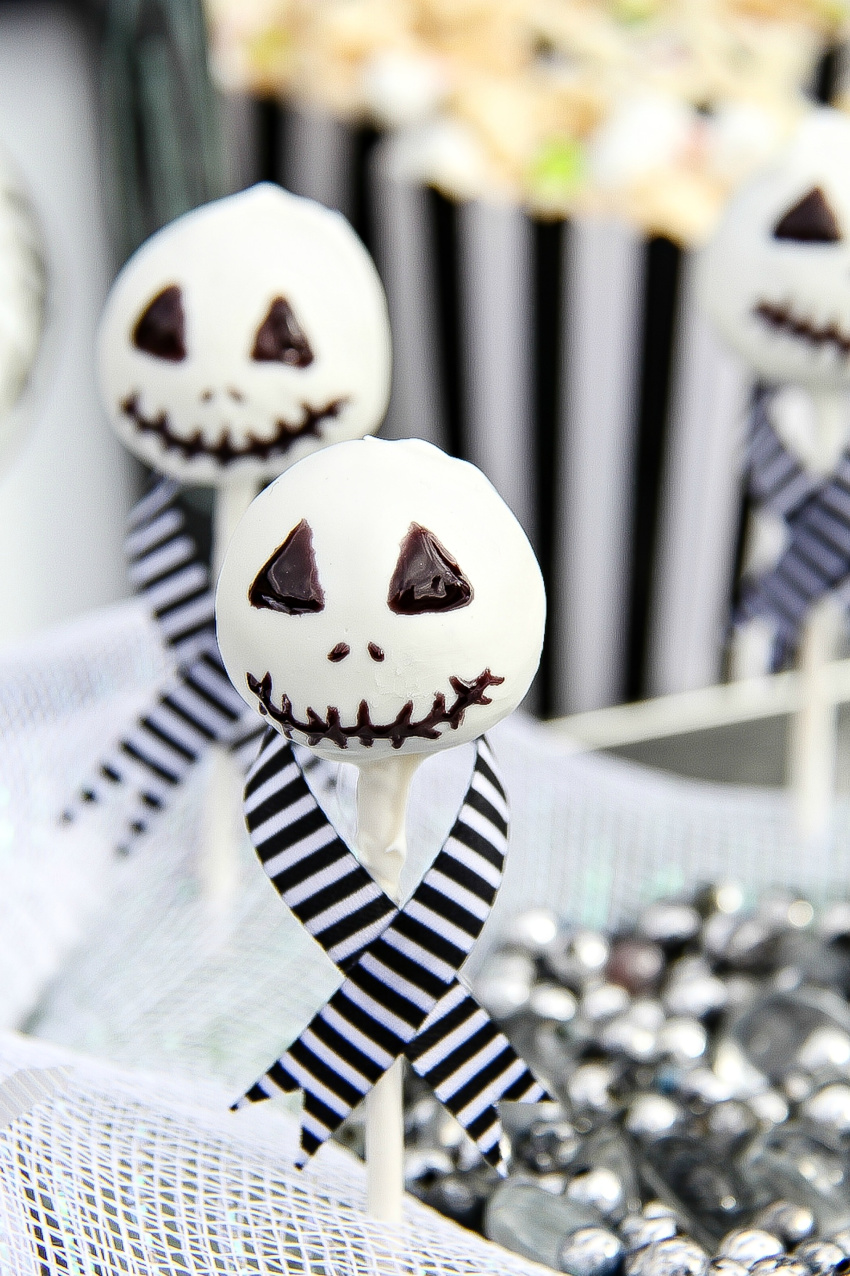 Pin this post for later: