Are your boys spending too much time on electronics? These 6 homemade gifts for boys will give them plenty of other options for things to do.
Homemade gifts for boys
Archery target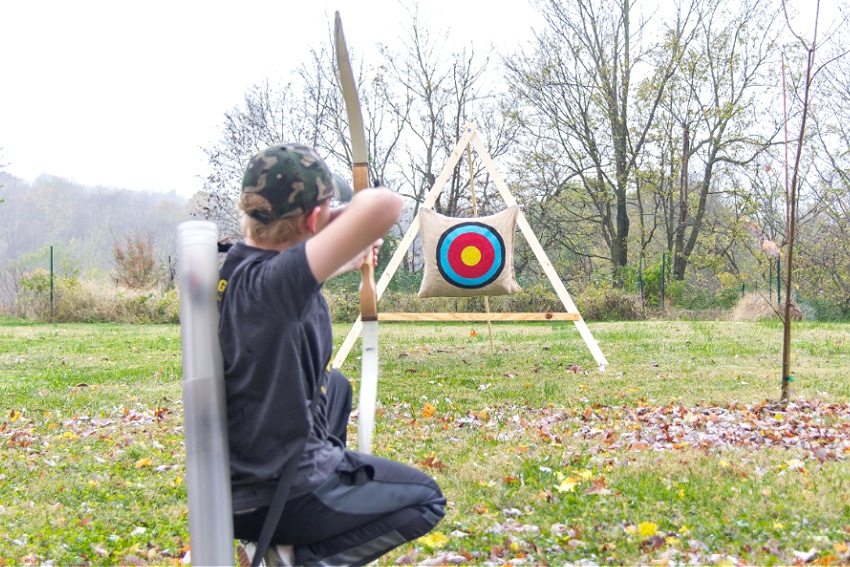 My son loves archery. He belongs to our local 4-H Shooting Sports Club and also to the high school archery team. When we all start self-isolating at home and sports were shut down we still wanted him to be able to practice at home. Mike built this wood frame, and I put together the target. This actually gets him outdoors more often than I thought it would. You can get all the details to make your own archery target at Kids Activities Blog.
Book pillow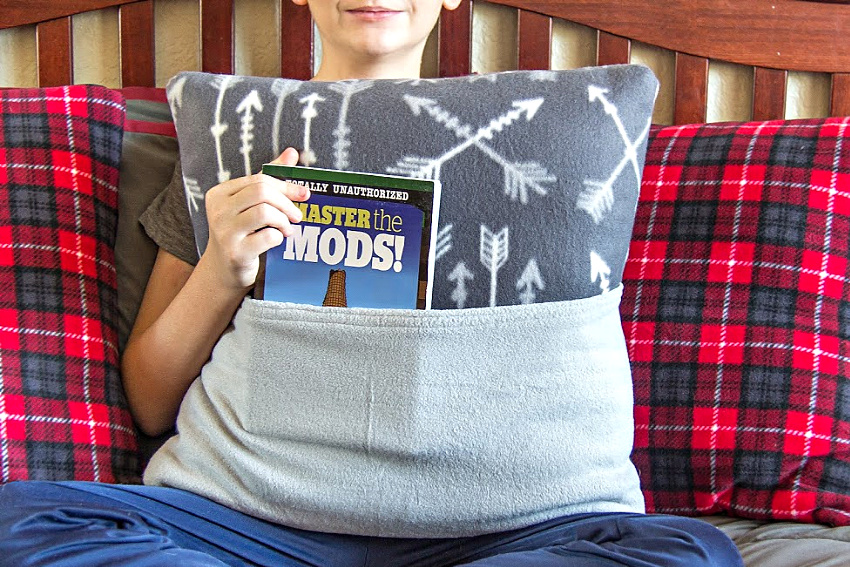 If you are trying to encourage your boys to read more, then a handmade fleece book pillow is a great gift. You can put a brand new book in it and they can take this everywhere. You can grab my tutorial to make fleece book pillows at Make and Takes.
Barn and farm mat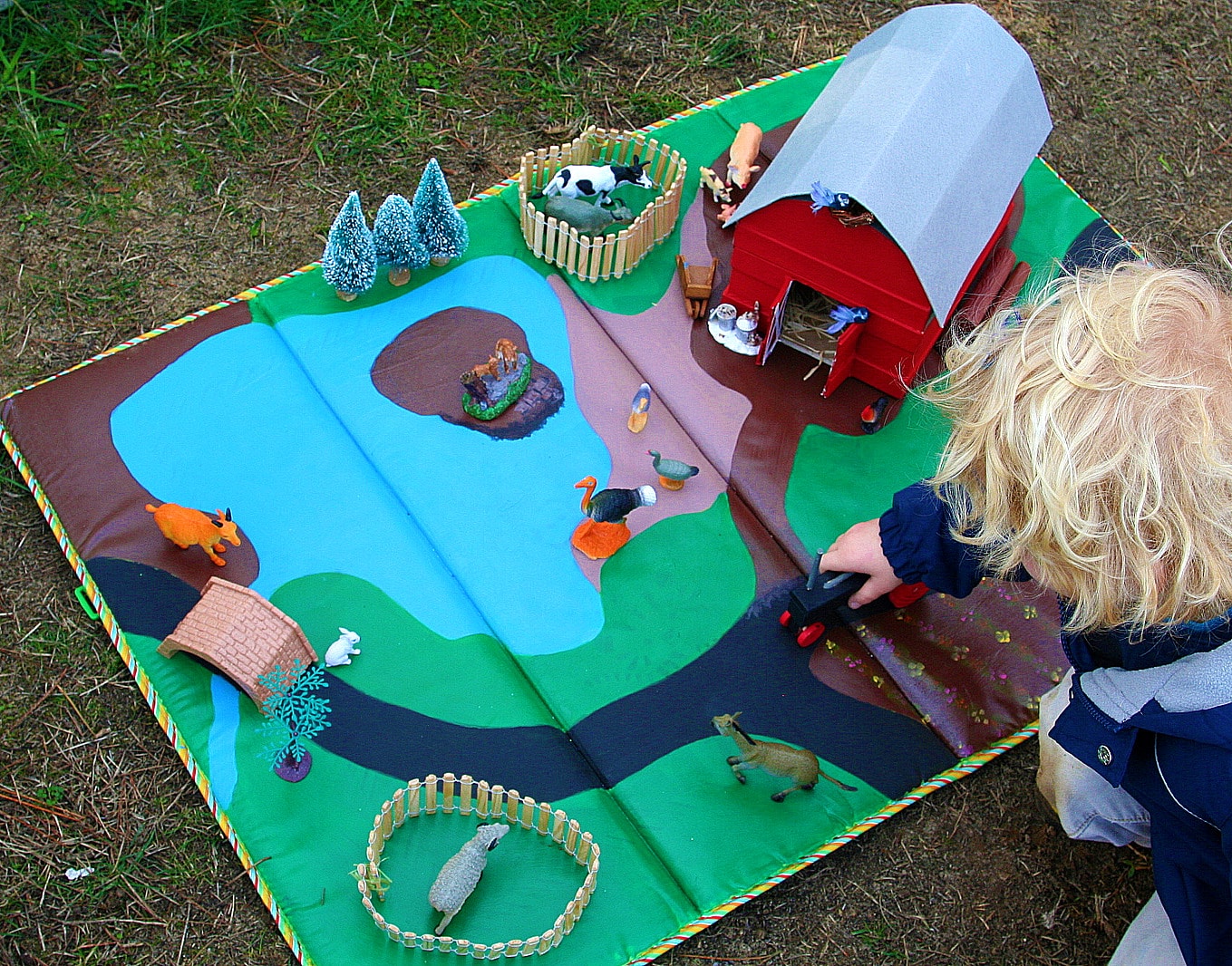 Little boys can learn all about farm animals and have hours of fun with this handmade barn with a play mat farm.
LEGO race track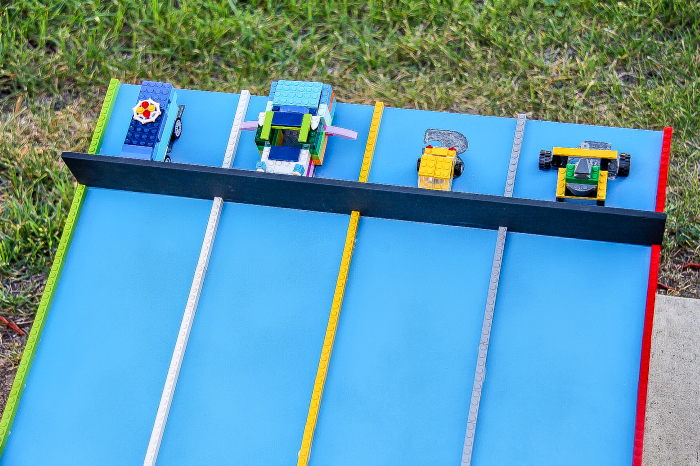 My kids absolutely loved it when I made this LEGO race track a few years ago. We actually do still have it and now we plan on setting it up for the grandkids. They have so much fun building their own vehicles to race.
Dominoes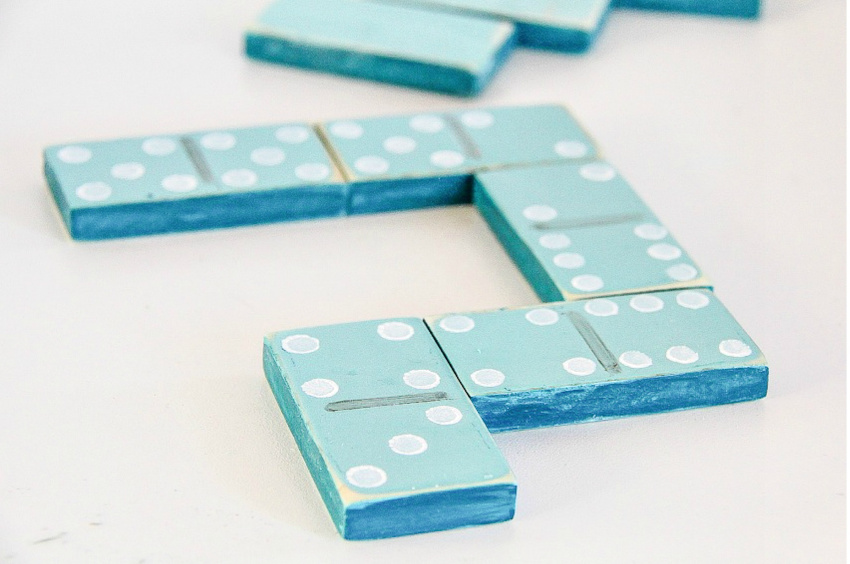 Handmade games are a great way for the whole family to spend time together. Dominoes although they can be played together are great for kids to stand up on end in a long train and watch them fall one after the other. We are showing you how to make handmade dominoes at Make and Takes.
Handmade boats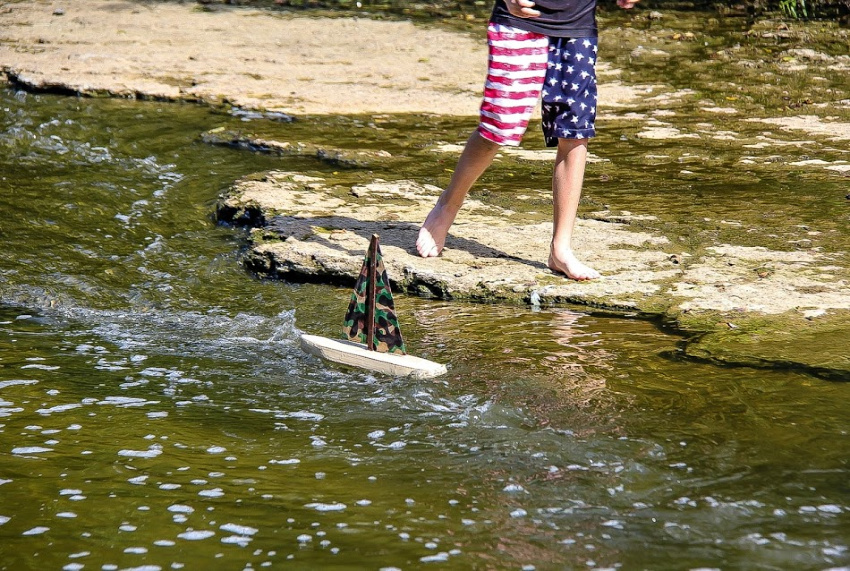 Mike built the handmade sailboats with the kids one summer when we came to visit Kentucky (before we moved here). The kids had so much fun sailing down the little rapids in a local creek.
Please pin this post for later: