Transform your bedroom linen and decor with products from Annie Selke.
Disclosure: This post was sponsored by Annie Selke as part of an Influencer Activation for Influence Central and all opinions expressed in my post are my own.
When we moved into our house on Thanksgiving last year we did the move ourselves because hiring movers was just way out of our budget. The only casualty in the move was my bed. As my son and I tried to assemble the frame the headboard came crashing down and split in half. Literally. In half! It was a disaster. So for the past 10 months or so the frame had been resting against a wall in my bedroom. I'm never going to be employed to repair beds in the future, or to do upholstery, but after much deliberation … and a whole lot of procrastination … I finally repaired it. Just don't look behind the bedhead.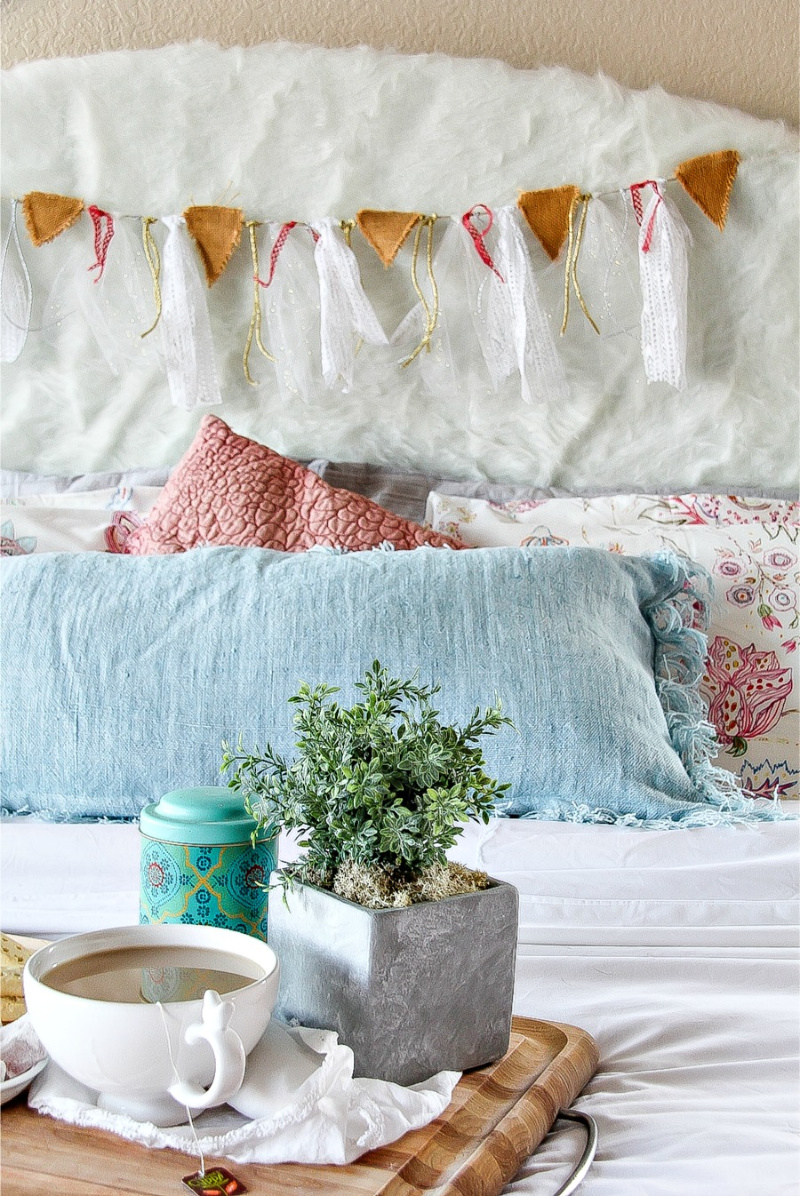 Once I'd finally repaired the bed frame (armed with glue, a staple gun, foam, and fur), I wanted to get new bedding. Thank goodness for Annie Selke, because they jumped on board and sent me some fabulous items that I'd chosen out of their fall catalog … if you haven't seen their latest color palettes and unique patterns, order the catalog because they are beautiful. My old comforter had holes in it thanks to my dog, and the whole space just needed a little more color.
I fell in love with the beautiful pattern and colors on these Mirabelle Pillowcases and just had to pair them with this Laundered Linen Sky Decorative Pillow. The pillow was the perfect match for candles and decor I have on the opposite side of the bedroom, and the colors on the pillowcase are a perfect fit with my reading chair and jewelry organizer that hangs on the wall.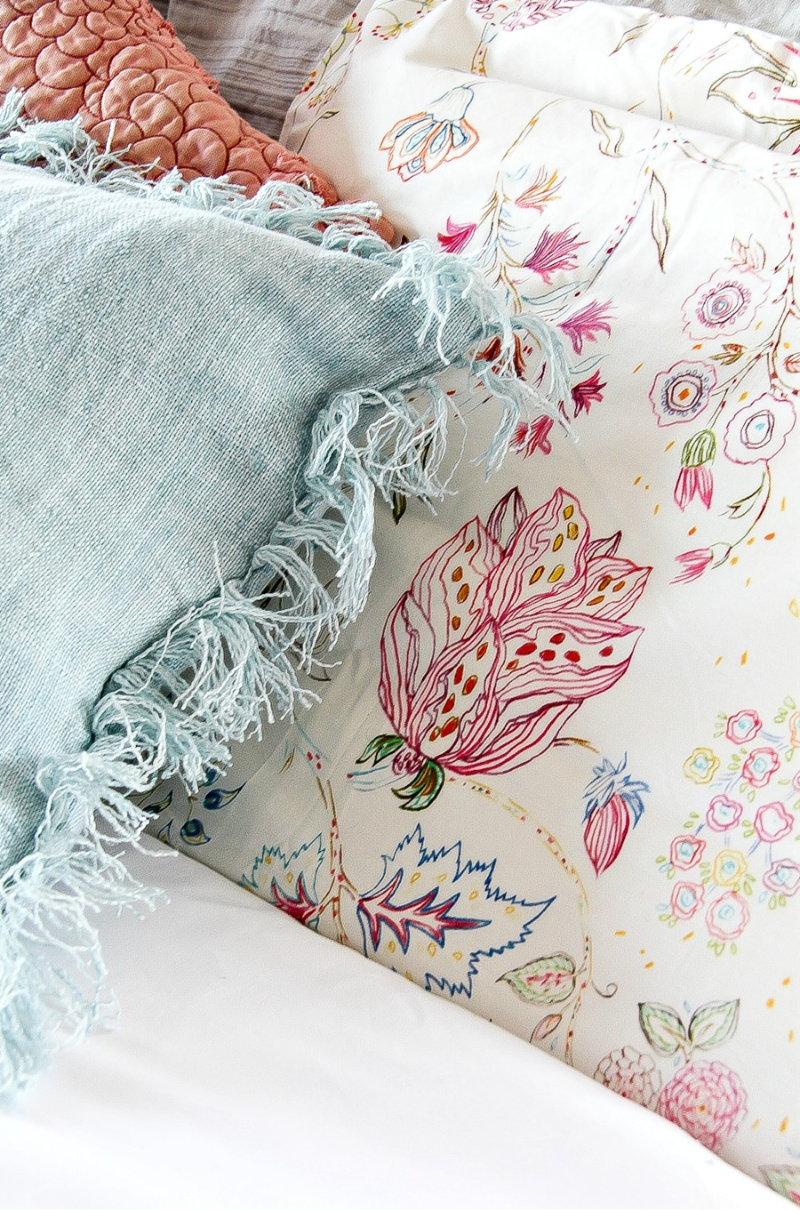 As I had mentioned, my dog had torn holes in my duvet cover, and being that I just love white duvets, because you can pair them with so much, I couldn't resist the Classic Ruffle White Duvet Cover. The tiny ruffles around the sides and bottom give it a slightly feminine feel without being completely girly.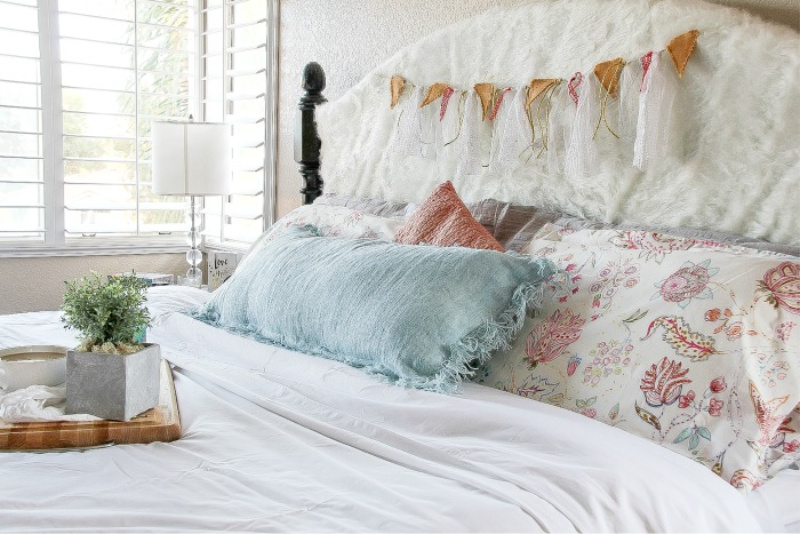 Of course with the weather cooling down now, especially in the evenings … and now that the dog (who kept me warm) has been kicked off the bed and has to sleep in my reading chair from now on … I ordered the Stone Soup Woven Cotton Throw as well. It will be perfect for snuggling up in the evenings to watch a movie in bed, or to keep me warm while I'm relaxing in my reading chair indulging in a good book.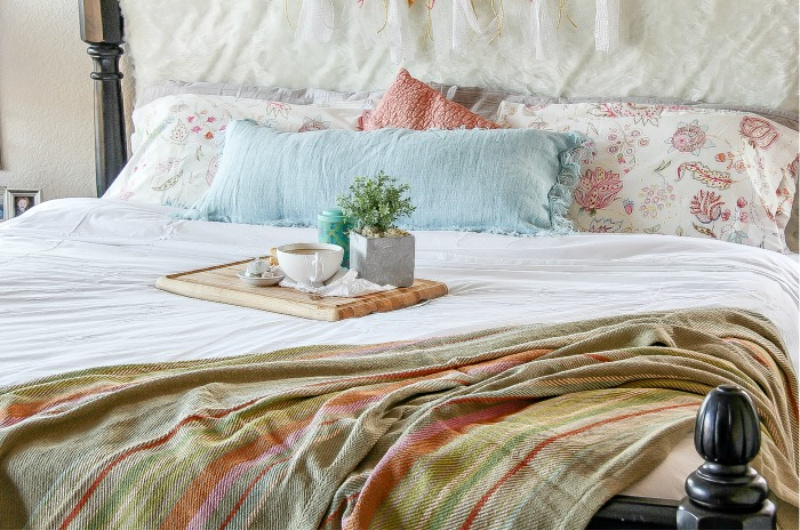 I threw in a little decor for the room too. I still want to order art for the walls, a rug for the floor, and maybe a mirror or two. But for now, the Cement Cube that I popped a plant into, and the Lineea's Lights Cashmere Candle are a perfect addition to the space.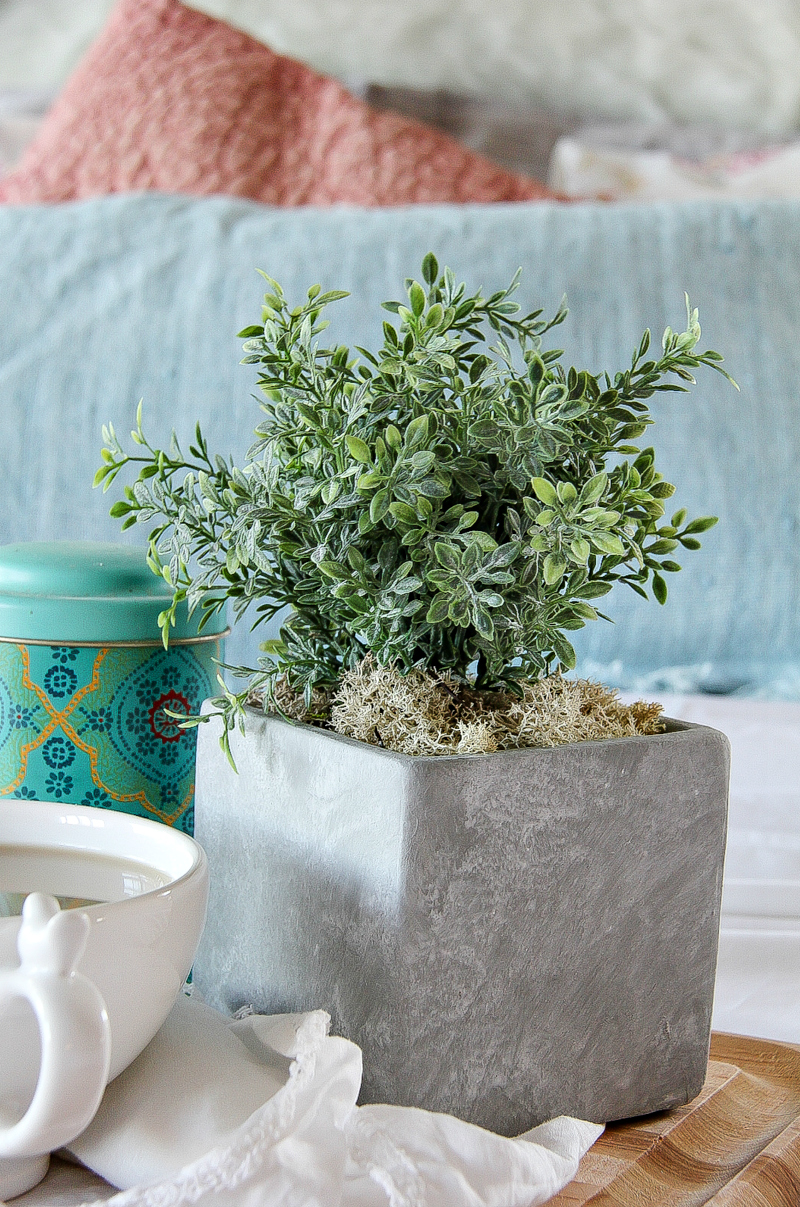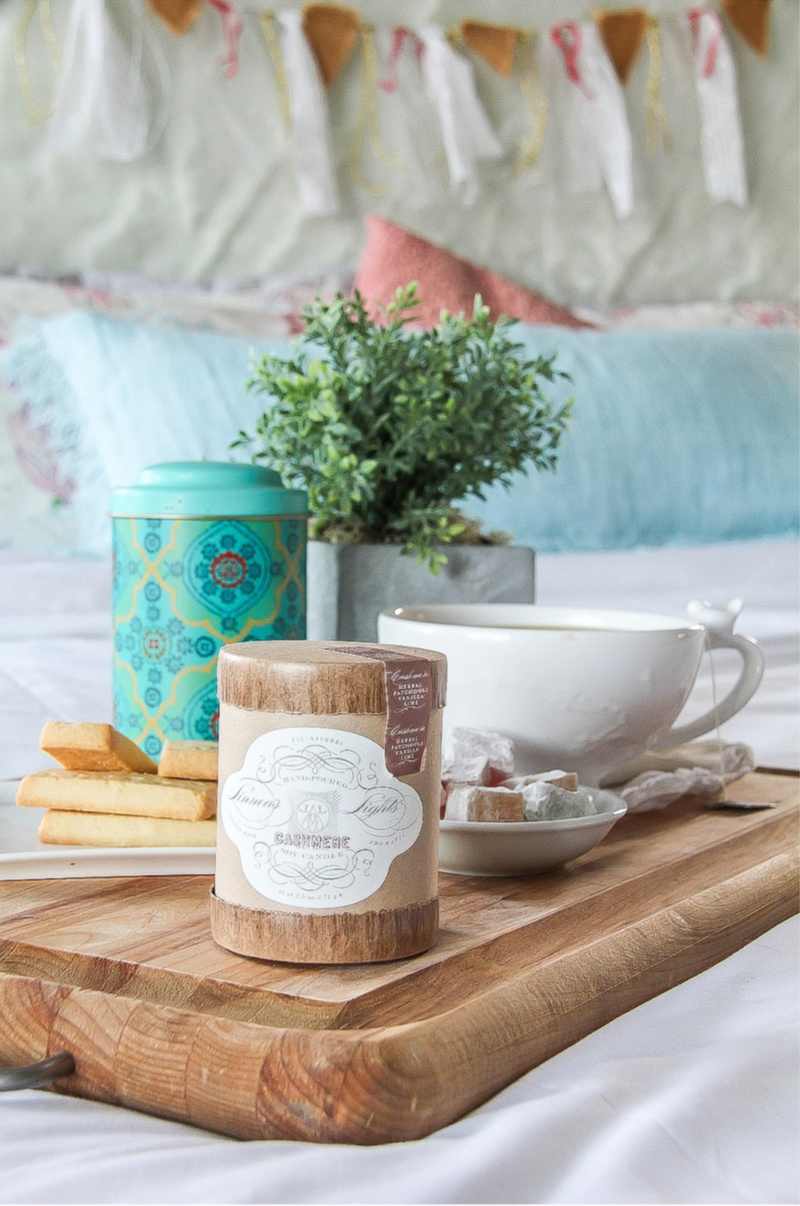 Connect with Annie Selke using the links below and don't forget to check out the fall catalog and sign up for the newsletter, where you will find all kinds of fabulous inspiration for adding color, comfort, and style to your space! And when you sign up for the email newsletter you will receive 15% off your first order!</p>
Website | Instagram | Facebook | Twitter | Pinterest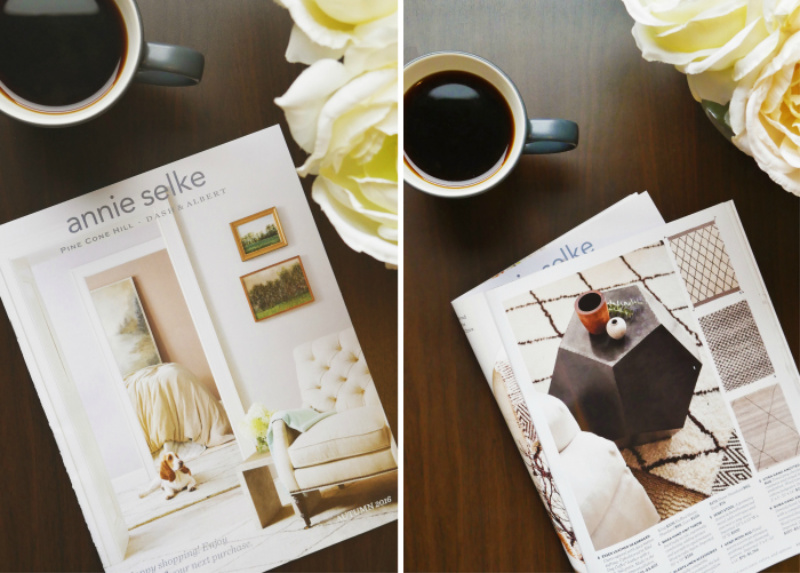 ENTER THE ANNIE SELKE GIVEAWAY!
Prize: One of 3 Annie Selke gift cards, each valued at $500
Dates: October 4 – 25th, 2016
**UPDATE: THIS GIVEAWAY HAS ENDED
Pin for later: