Hosting a Sleeping Beauty themed birthday party sleepover? This sleep mask in a gift box party favor is sure to be a hit.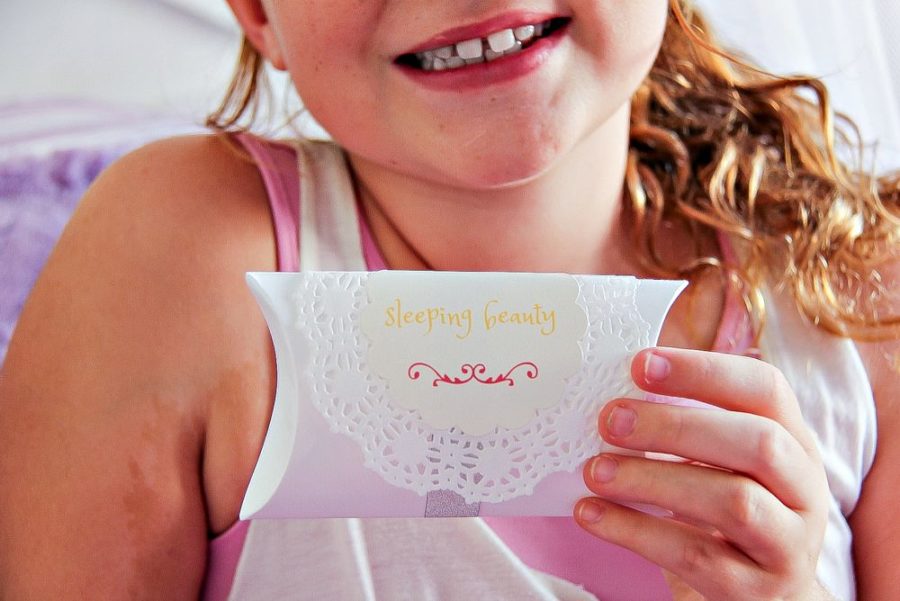 Note: This project was originally created for Hewlett Packard's MyPrintly website however that site is currently offline. You can find some of the MyPrintly projects on the HP YouTube channel.
Whether it's a slumber party or a Disney's Sleeping Beauty party I've got the perfect party favor for you. This project was inspired by my daughter who actually loves to wear a sleep mask to bed some nights … you know, on the nights she's not terrified of the dark and needs the fairy lights around her window to be left on.
What You Need To Make A Sleep Mask Gift Box
Avery Scallop Round Labels 80508
HP Printer
Pillow boxes
Eye masks – handmade or store-bought
Ribbon
Paper doilies
Glue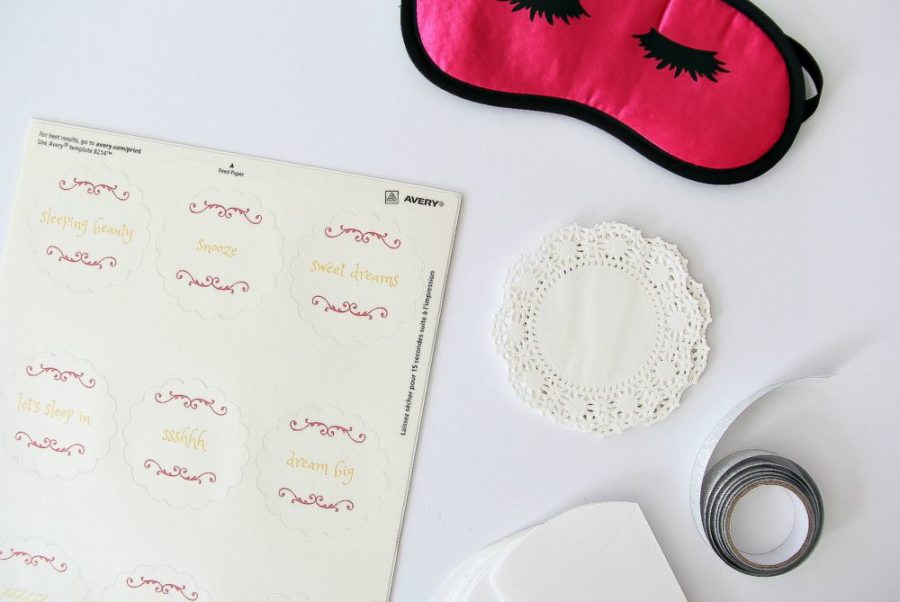 How To Make A Sleep Mask Sleepover Party Favor
Go to Avery.com and download the template for the Scallop Round Labels number 80508 and then follow these directions.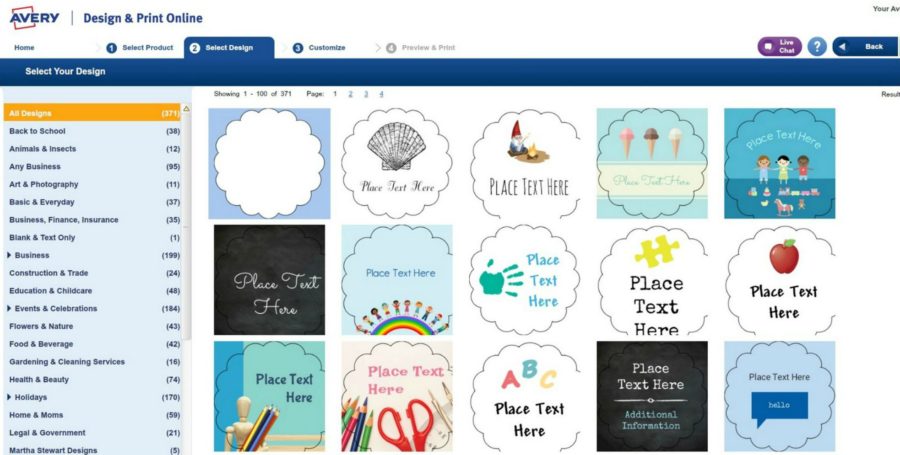 There are 371 designs to choose from. Click on page 4 and scroll down until you find this one.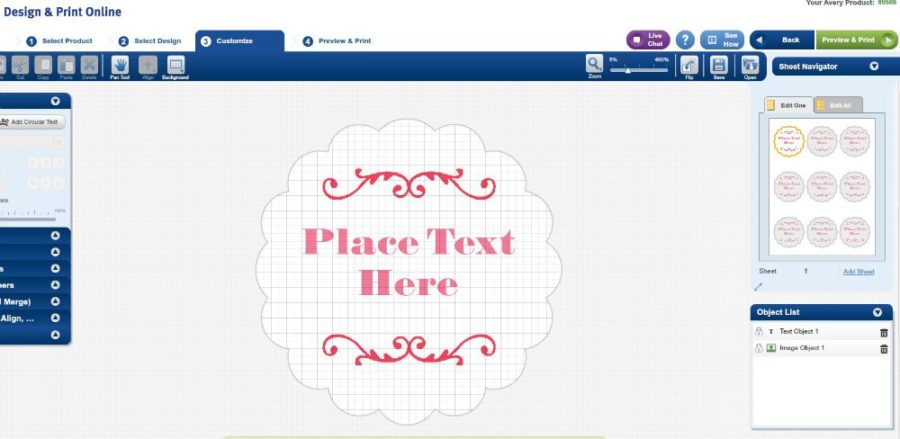 On the right-hand side you will see two tabs 'edit one' or 'edit all'. For this project, we are going to 'edit one' because we want to use different text on each label. This is a great idea if instead of using words like I did you want to use party guests' names.
There are 9 labels on each sheet so I came up with 9 fun sleepy sayings:
snooze
sweet dreams
sleeping beauty
let's sleep in
ssshhh
dream big
zzzzzz
do not disturb
no peeking
Type these sayings (or whatever you want to use) onto each of the labels.
Next, you may want to adjust the font type, color, and size.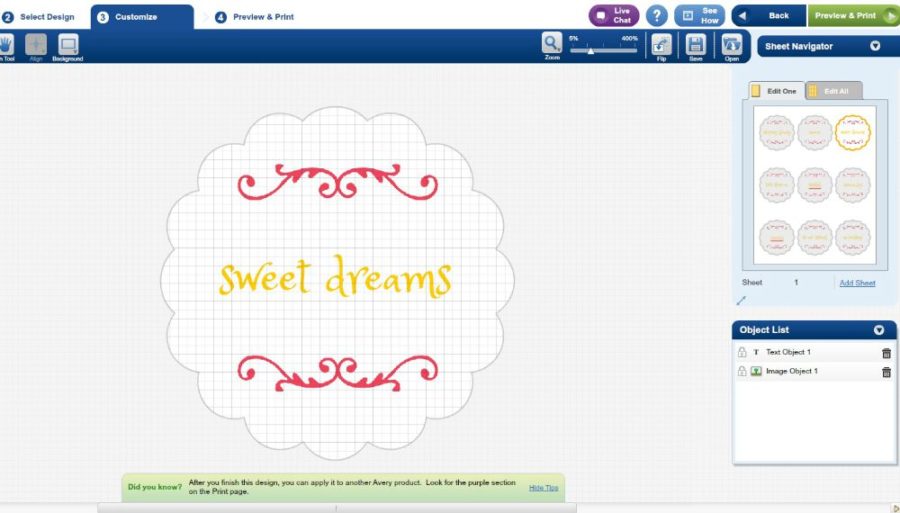 These are the ones I used:
Font: Princess Sofia
Font size: 26
Font color FFCCOO
Print your labels using your HP Printer. Tip: Printing works best using Google Chrome.
Attach each of your labels to a paper doily.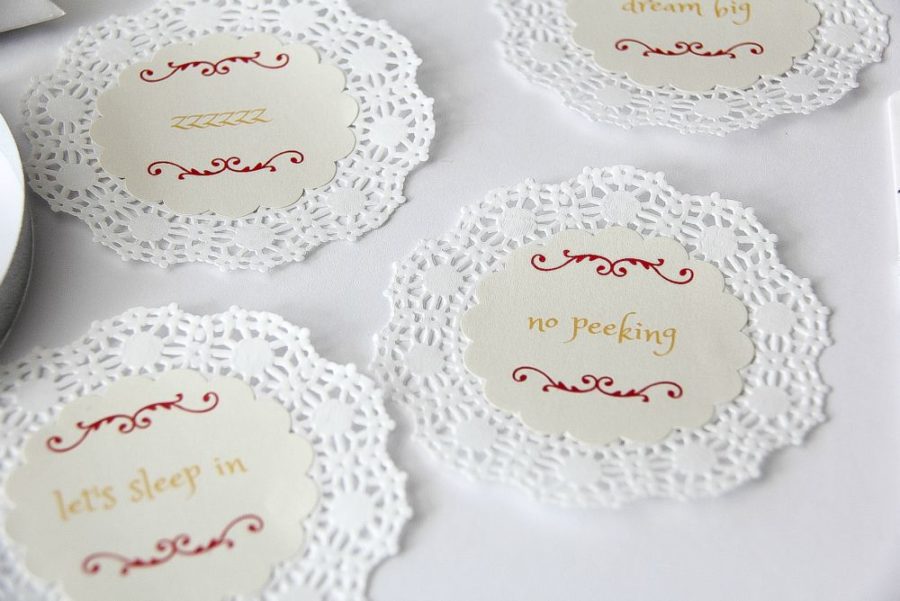 Attach the doily and a ribbon onto each pillow box, and then roll up an eye mask and place inside.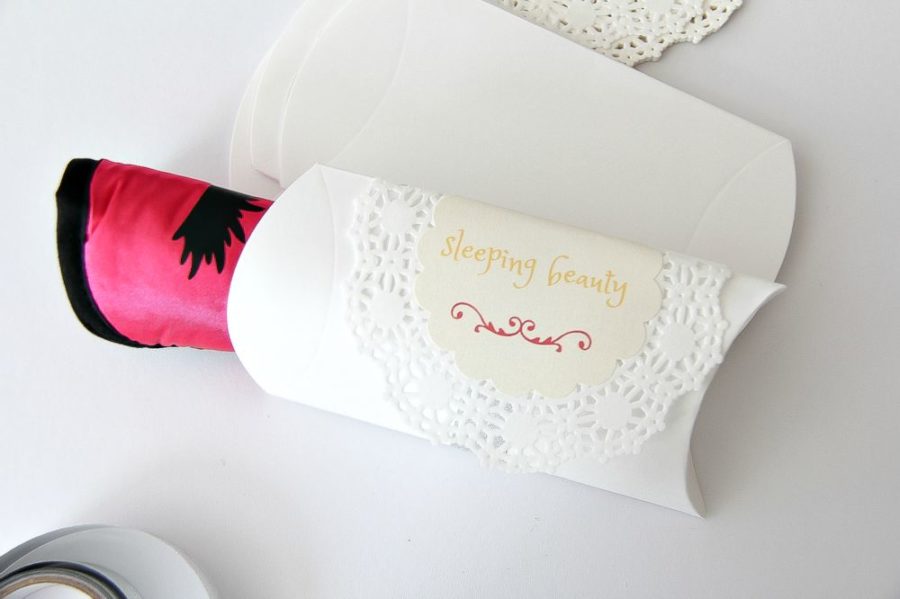 Kids are going to love this fun party favor.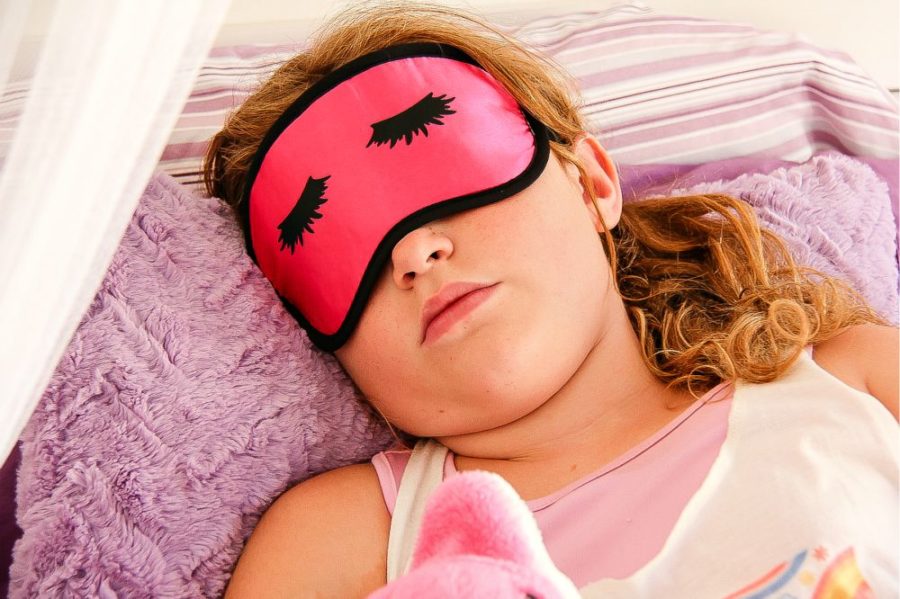 Please pin this project for later: