This creamy Rumchata and vodka ghost martini, (Ghost-tini) is the perfect easy Halloween cocktail for your Halloween party this year.
Disclosure: This Ghost-tini Halloween Cocktail is part of a sponsored post for Socialstars #donthesitaste
You all know by now that Halloween is one of my favorite holidays. Although being the true Gemini that I am I can never decide between going ghoulishly glam, frightfully spooky, or keeping it more fun and light-hearted for the kids. So, I normally end up bringing a little of everything together.
Halloween party drinks, of course, are very important and this Ghost-tini is the perfect Halloween cocktail for your guests.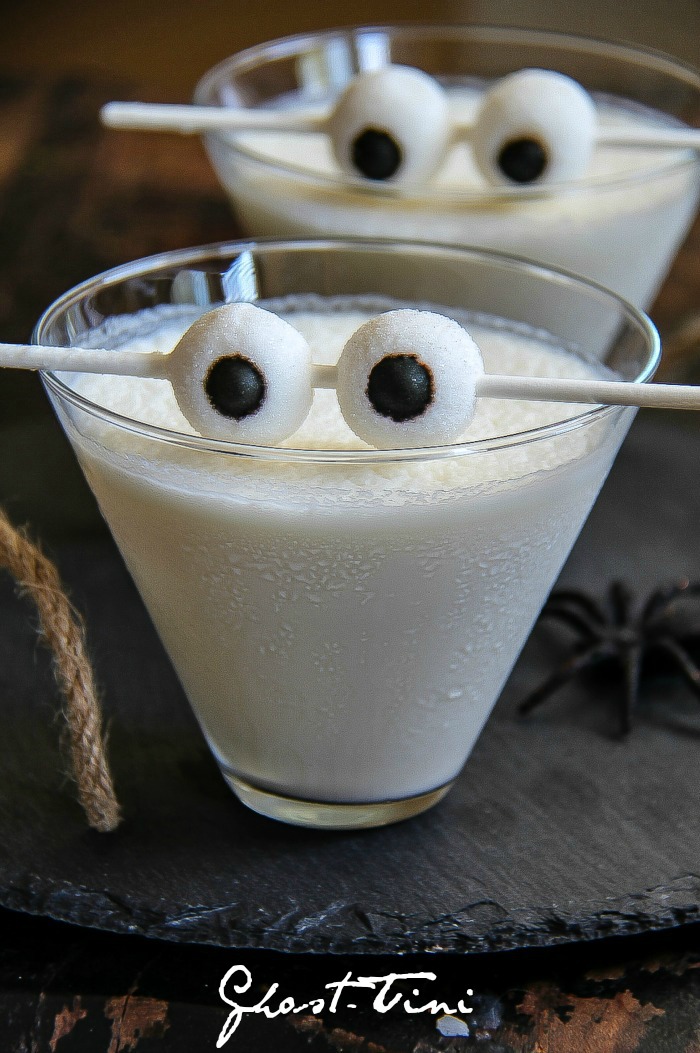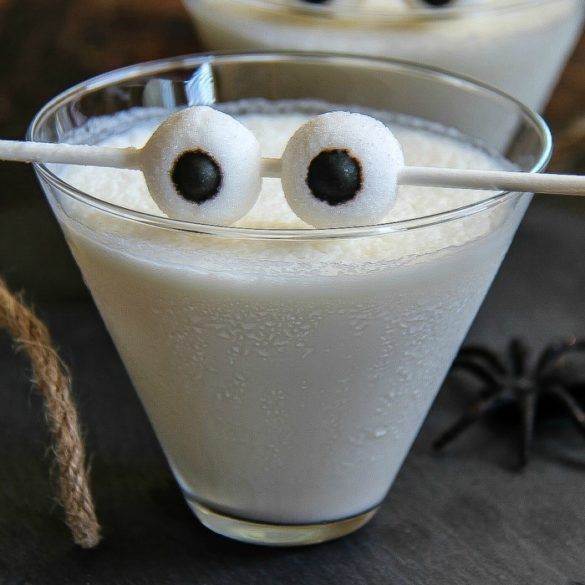 Ingredients
1 cup heavy whipping cream
1 packet Sweet'N Low
4oz Vodka - Whipped Cream (or alternatively vanilla or white chocolate flavored)
4oz RumChata
6 Lindor white chocolate truffles
1 cup ice
Candy eyes and lollipop sticks
Instructions
Roughly chop the white chocolate. Add to a small saucepan with the heavy whipping cream and Sweet'N Low. Stir over low heat until the chocolate is melted and the liquid is smooth. Remove from heat and set aside to cool a little.
In a blender add the white chocolate cream mixture along with the ice, vodka, and RumChata. Blend until combined and the ice is completely broken up.
Pour into martini glasses.
Carefully thread candy eyes onto lollipop sticks. Place on top of your glass and there you have it, the perfect creamy Ghost-tini for your Halloween party.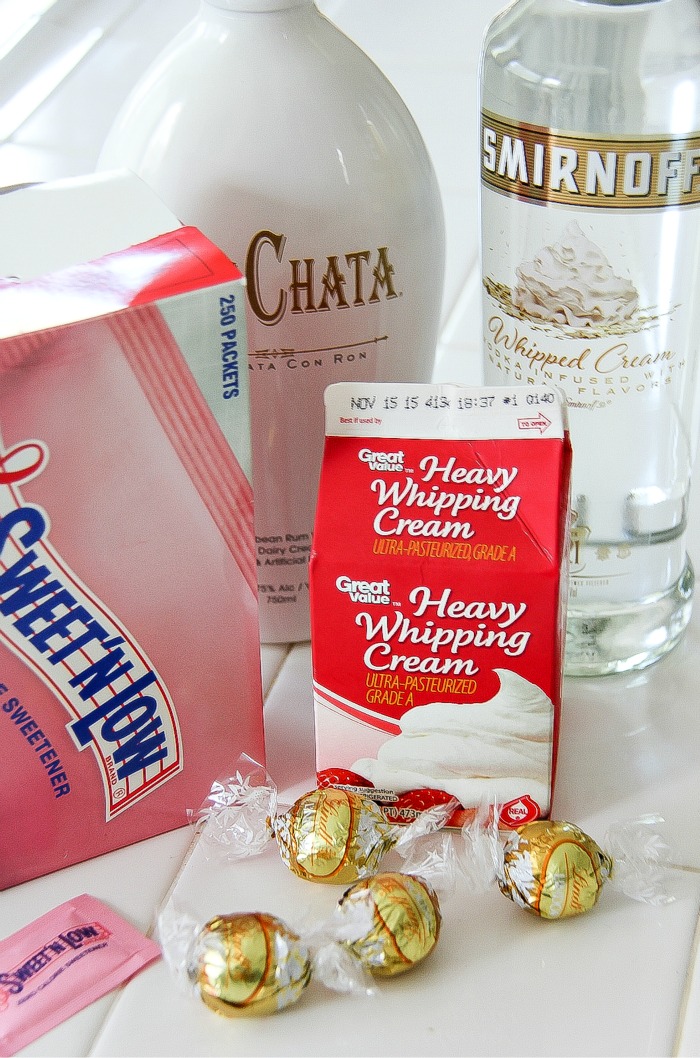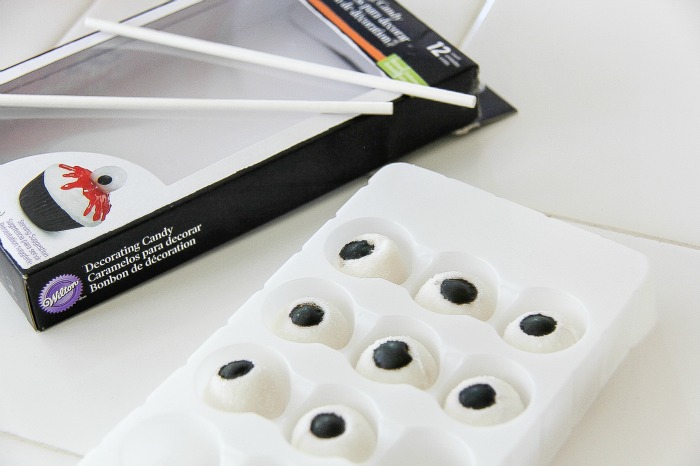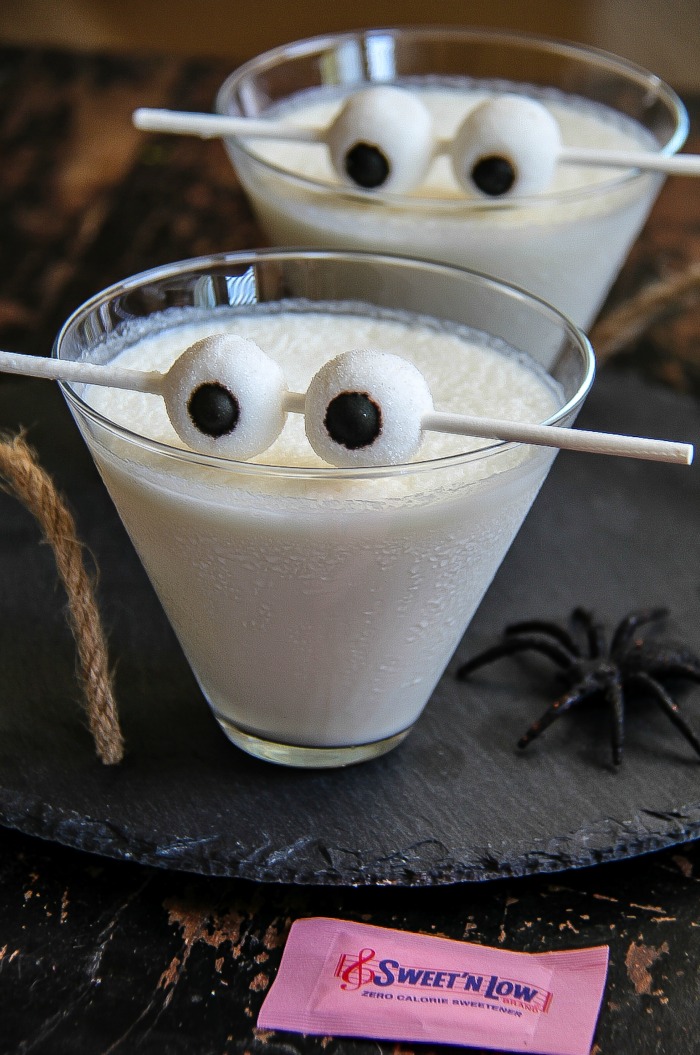 I think a non-alcoholic version of this would be perfect for kids, simply whip up a vanilla milkshake in a blender with:
2% reduced-fat milk
vanilla ice cream
and of course add the candy eyeballs
Did you know Sweet'N Low is a zero-calorie sweetener and is diabetic-friendly? By using Sweet'N Low in this recipe you can enjoy the sweetness you love without the extra calories.
Are you looking for more Halloween drink ideas for your party this year? You should try these too:
Please pin this post for later: