This dark red wine Halloween Sangria is the perfect way to celebrate Halloween with family and friends. Don't forget the skull ice cubes.
Disclosure: This Sweet'N Low Halloween Sangria is part of a sponsored post for Socialstars #SweetNLowStars
Halloween calls for all things dark and spooky, and this dark red wine sangria is perfect for your Halloween celebrations. I love the addition of skull ice-cubes to make it even more spooky.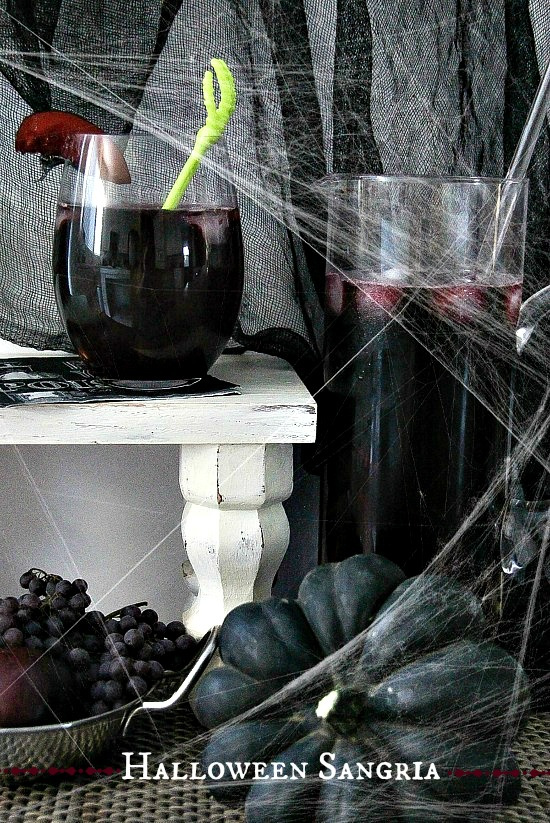 Halloween sangria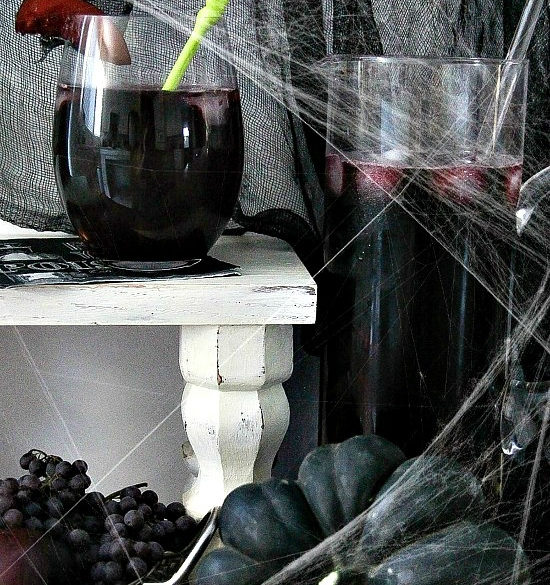 Ingredients
1 bottle Ménage à Trois Midnight (or alternatively Apothic Dark Red Blend)
1/4 cup Cointreau orange liqueur
1 lime (squeezed)
1 cup blackberries
1 cup black plums (in slices)
1/2 cup black Corinth grapes (preferred, or you can use regular black or red grapes)
1 pkt Sweet N Low
Skull ice cubes - I used a skull ice cube tray to make these
Instructions
Pour water into the Skull ice cube tray and refrigerate until right before serving.
Combine all other ingredients in a pitcher and refrigerate for a minimum of 2 hours.
Add the skull ice cubes to your pitcher right before serving.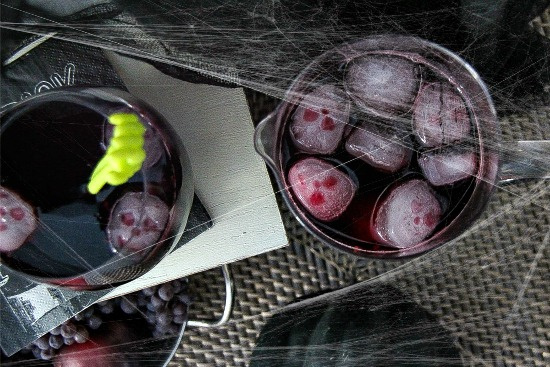 Tip: You can make the skull ice-cubes a day in advance, just make sure to add them to the sangria right before serving it so they don't melt before guests see them.
Serve this sangria with extra black grapes, plums, and blackberries. If you can find them, we love Corinth grapes, but black ones are a great alternative.
Tip: I found the fun green swizzle sticks at Walmart. Please remember to wash them thoroughly before use. The hand makes a great spoon for enjoying the fruit left in your glass.
Did you know Sweet'N Low is low-calorie and diabetic-friendly?
Are you looking for more drink ideas for your Halloween celebrations? Take a look at these, we have non-alcoholic drinks too for kids:
Non-alcoholic poison punch with a free printable dispenser label
Please pin this post for later: