Ever thought about cooking with bacon grease, storing it, or wondering how to clean it off the stove? These tips are all you need.
Disclosure: I'm sharing how I use Zep All Around Oxy Cleaner & Degreaser to get our kitchen super clean as part of a sponsored post for Socialstars #ZepSocialstars
Where there's bacon, there is also bacon grease!
I'm going to show you not only how to store bacon grease, but also what it can be used for, and how to clean it up.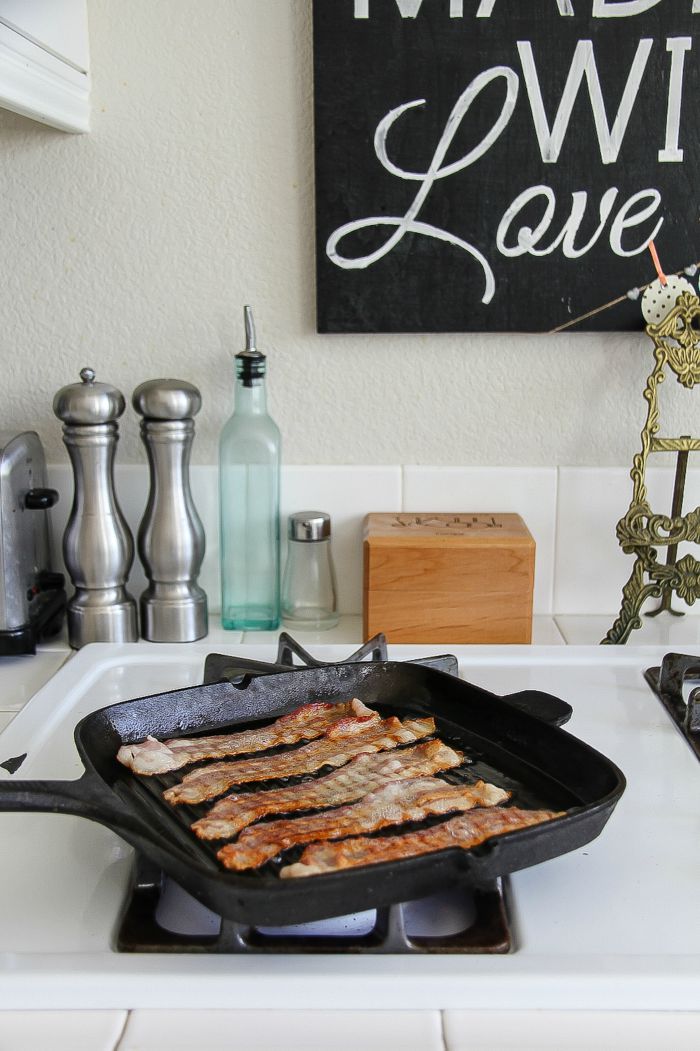 Storing Bacon Grease
The best way to store bacon grease is to strain it into a dish, set it aside to cool, pop it into a mason jar, and refrigerate it. Honestly though, I don't always strain it, especially if I think I'll use it fairly quickly. As it cools it becomes harder similar to the consistency of shortening. If you think you won't use it anytime soon then you can freeze it too.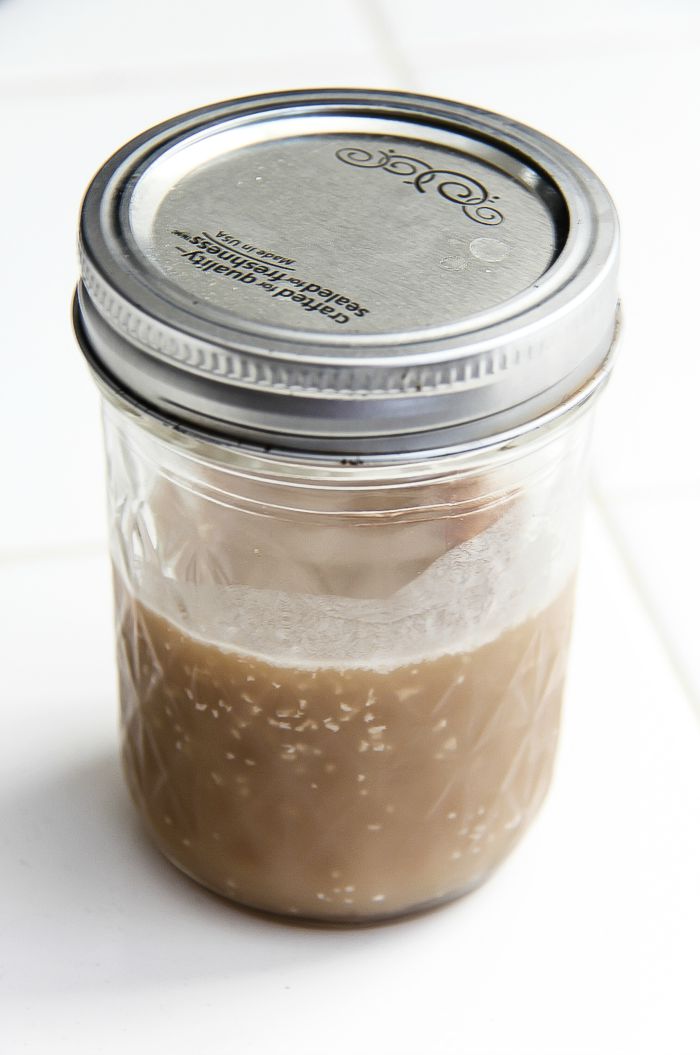 Uses for Bacon Grease
What can you do with bacon grease? Here are a few ideas:
Use it in place of oil to fry vegetables such as green beans and onions, or a breakfast potato skillet.
Mashed potatoes. Need I say more.
In sauces, gravies and marinades.
Season cast iron skillets
Bacon fried rice
Pasta dishes – like this Chicken and Bacon Pasta
Or maybe a Bacon Bloody Mary
Did I mention the money you save by using bacon grease instead of oil? Plus, everything will have a hint of bacon.
Cleaning Up Bacon Grease
The worst part about cooking bacon (I know, who knew there would be something bad about cooking bacon) is that the grease spatters everywhere … or maybe that's just me. Let's face it, I could make a mess boiling water.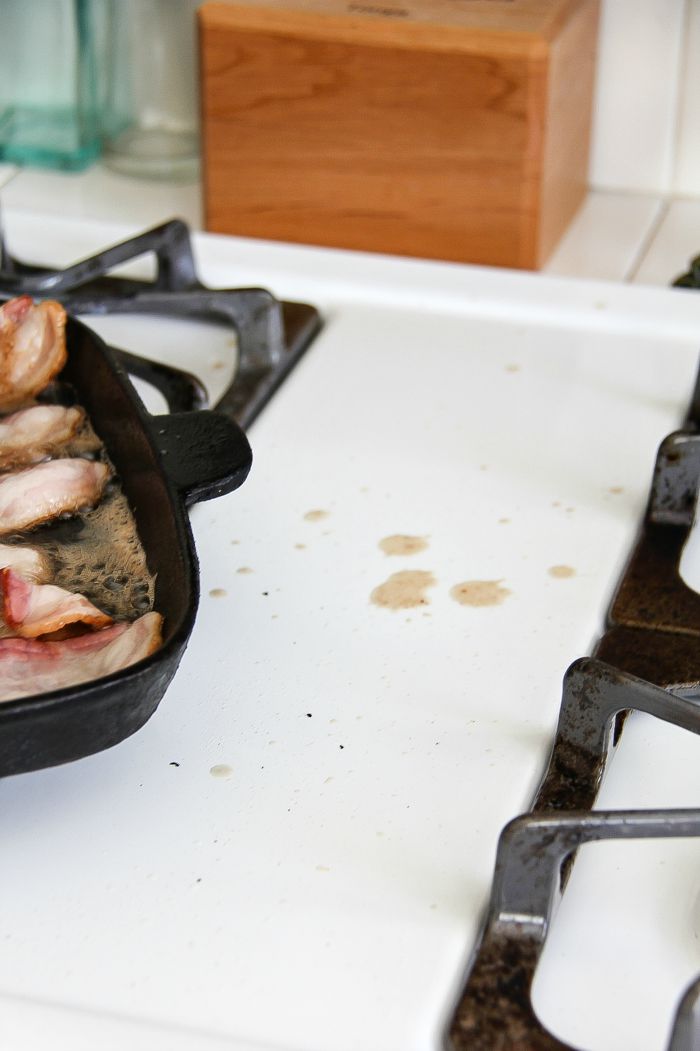 Regardless, have you ever tried to clean a pan, stove, or counter with bacon grease on it? It just smears, spreads around, is greasy, and spatters everywhere. Everything within about 3 feet is in the splatter zone, so all of those lovely things behind the stove …  splattered, the floor … splattered, me … splattered.
If you are lucky, you have a furry friend who is more than willing to help clean the floor, like this one, who is a constant presence at my feet when I'm cooking.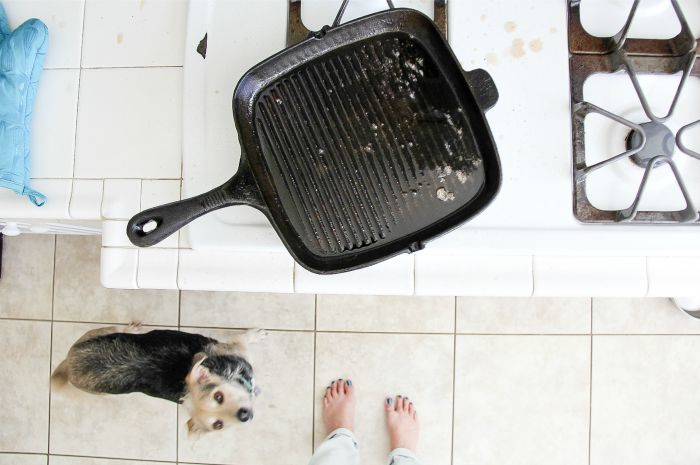 But, the counter and stove he can't reach yet … no matter how hard he tries.
The Zep All Around Oxy Cleaner & Degreaser takes care of those greasy messes and even cleans up the bottom of your pans in no time at all.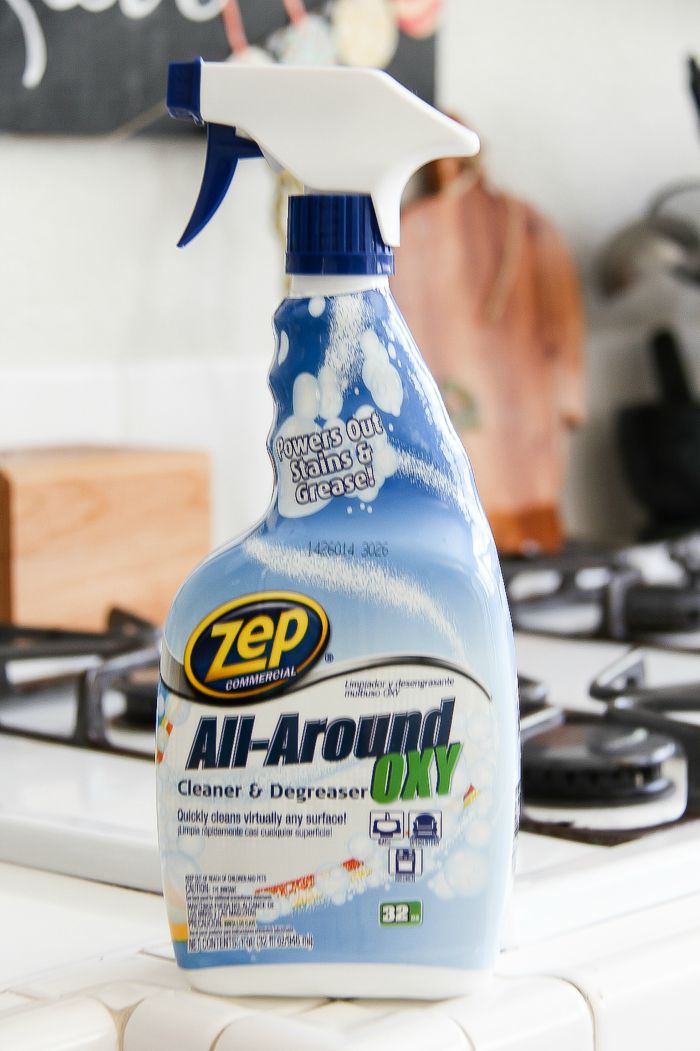 Zep All Around Oxy Cleaner & Degreaser:
Quickly cleans virtually any hard or soft surface
Powers out stains & grease
Safe on granite, upholstery and more
No harsh fumes
And it's not just for greasy messes from cooking indoors or outdoors, the All Around Oxy Cleaner & Degreaser is a versatile multipurpose cleaner with Oxy action to tackle tough stains and Degreasing action to break up grime. Perfect for daily use in kitchens, bathrooms, and throughout the home, yet safe on delicate materials such as upholstery and granite. Great on the following stains: Red wine, blood, fruit juice, food stains, urine stains & dirt.
Please pin this post for later: