After seeing a few photographs from my friend Natalie's trip to this museum, I thought it might be a great place to take the kids over the summer.
The Antique Gas & Steam Engine Museum is located on 55 acres of farmland in Vista.  Go there prepared to walk.  It's dusty, and quiet.  There are sheds, and outdoor displays of gas and steam engines, farming equipment, and tools.  There are also weaving demonstrations, a blacksmith workshop, a model railroad exhibit, and a small playground for the kids.  They host a lot of events there.  I highly recommend going when there is an event on, some of the upcoming ones are a Gem & Mineral Show and Fiber Arts Fiesta, the San Diego Pirate Festival, and the annual Little Engine That Could BBQ. This will give the kids more to do, especially if they aren't as interested in antique equipment as you are.
On the day we went, they were hosting a movie night which was part of the FunFlicks Summer Movies in the Park series.  We saw The Lorax.  Which of course we loved, and the kids were thrilled to be watching it under the stars, this was their first outdoor movie experience.
Instead of closing at 4pm that day, the museum remained open until 6pm so guests could wander around first, and as a special treat they also had the model railroad exhibit open, which is normally only open on Saturday.  Both the museum and the movie were free, which made it a very cheap, but great Friday night out for us.
We decided to arrive around 4pm, which would give us two hours to look around.  We spent almost the entire two hours in the model railroad exhibit.  Even then we had to drag the little man out.  
We wandered around for a little bit until we located the grassy area where a few guests were already setting up picnic blankets, and enjoyed a picnic dinner while watching the sun set and waiting for the movie to begin.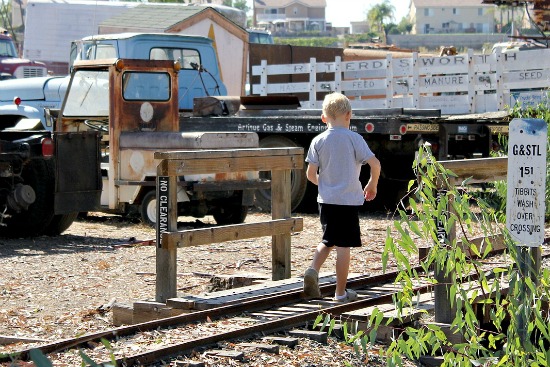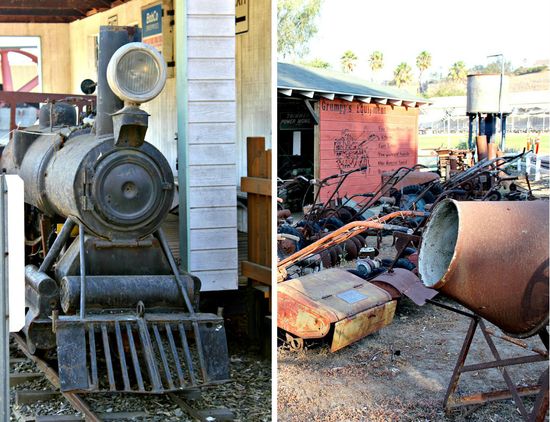 As you can see, even wandering around the museum, the little man was only interested in anything to do with trains, which included walking along the little train track.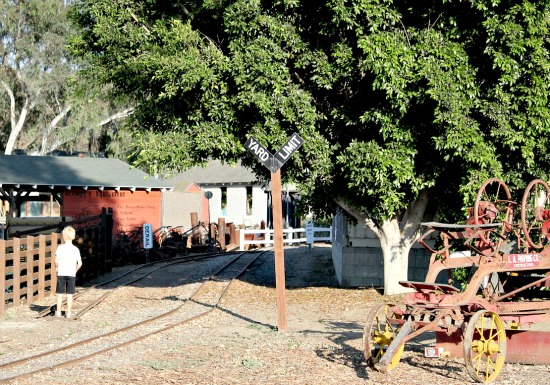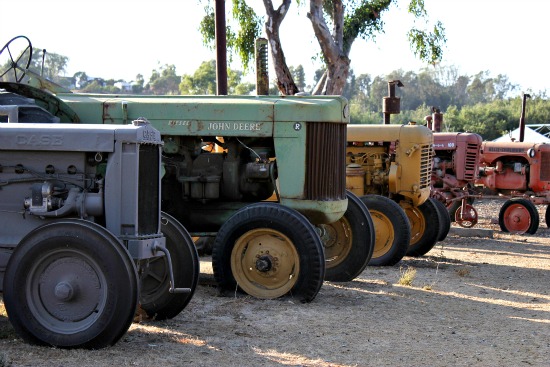 Then the next two hours were spent at the model railroad exhibit, of course.
The volunteers were still setting up, so they let the little man drive a train on one of the smaller tracks.  He was thrilled.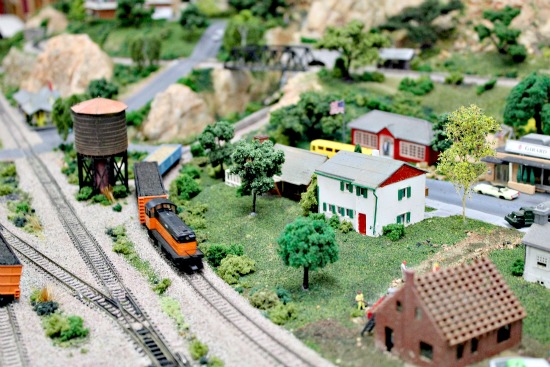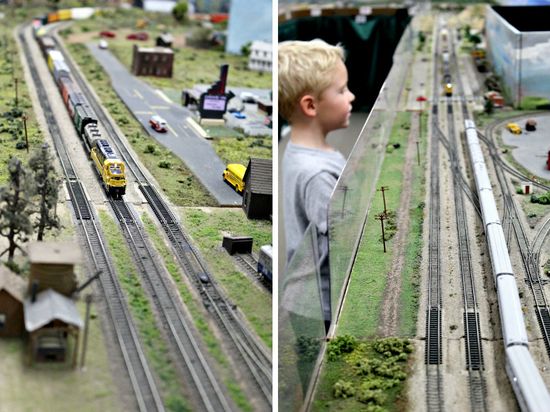 This Drive-In Theatre played an actual movie.  Miss M thought that was pretty cool.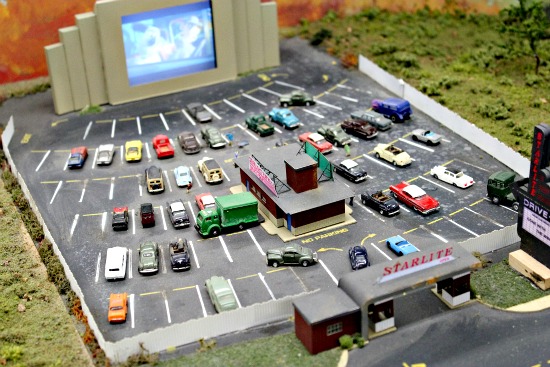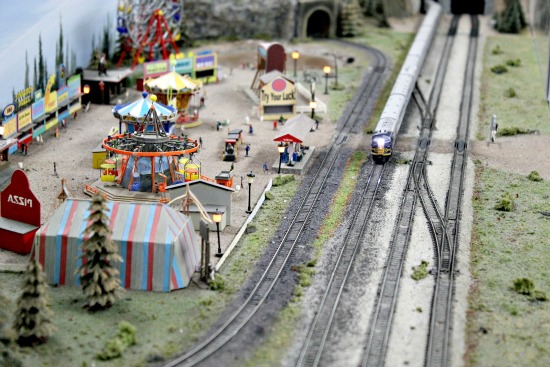 And then, it was off to set up our picnic dinner and watch The Lorax.  It was such a great night.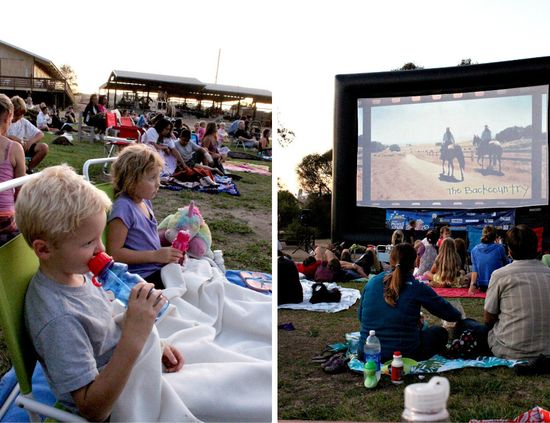 There are still a few more weeks to enjoy these free movies.  To find a location, check out the summer movies in the park schedule.  They sell popcorn, drinks, and ice-cream there too, but we found people were setting up about an hour before the start time, so I recommend packing a picnic dinner too.
We noticed larger groups of people there too (4-5 families with kids), so if you are planning on a small family, or friend birthday party for your kids, what could be better, and cheaper, than this.  Pack picnic food, a cake, and beverages, enjoy a free movie, and sing happy birthday.