Hosting a Sleeping Beauty themed party or sleepover? We've got cupcakes, sleepover tips, party ideas, and more.
Sleeping Beauty is one of our favorite Disney Princess movies. Not so long ago we even had a few little friends over for a Sleeping Beauty themed sleepover. The girls watched the movie, enjoyed yummy snacks and there was (not surprisingly) very little sleep happening, but they had so much fun.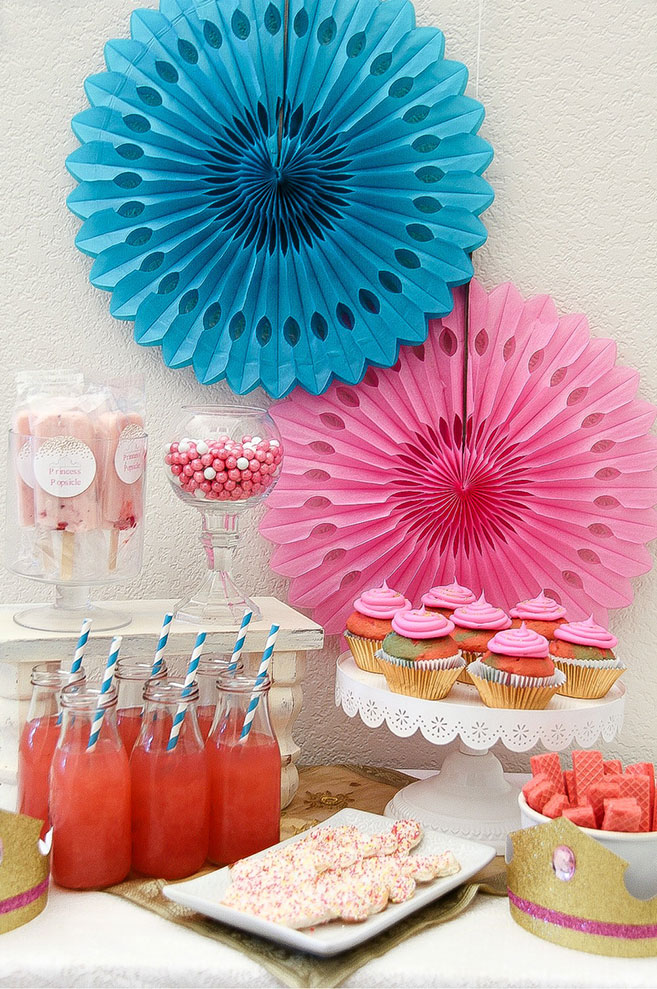 Note: This project was originally created for Hewlett Packard's MyPrintly website however that site is currently offline. You can still view some of the MyPrintly projects on the HP YouTube channel.
If you have plans to host a Sleeping Beauty themed party, here are a few ideas for you including a printable party hat craft, cupcakes and customizable labels.
What You Need For A Sleeping Beauty Party
Card stock – gold glitter
Pink Ribbon and gems
Glue and scissors
Fun snacks such as cupcakes, fairy bread, and candy
Pink lemonade
How To Set Up A Sleeping Beauty Party
Sleeping Beauty Cupcakes
Let's start by making cupcakes, because while they are baking and cooling you can be working on other projects.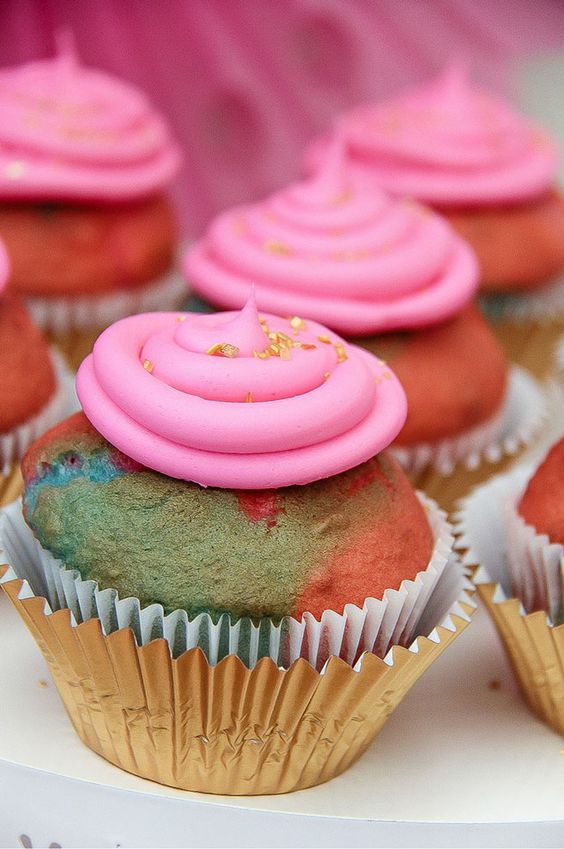 These pink and blue cupcakes look and taste delicious and are the perfect project for kids to help with.
You can find the directions to make Aurora's Pink and Blue Cupcakes at Disney Family.
While your cupcakes are baking and cooling, you can make the party hats (paper crowns).
Sleeping Beauty Paper Crowns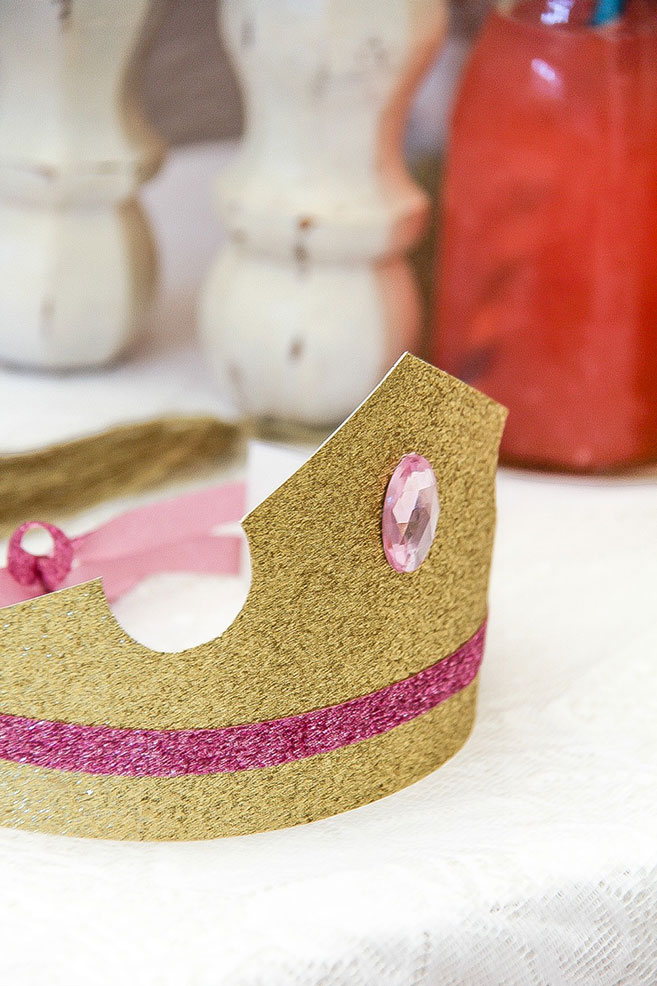 Use a site such as PicMonkey to download and print a picture of a crown. Trace around it onto gold glitter card stock.
Once you've cut out the main part of the crown, cut out a long strip (about the width of a ruler) from the card stock and glue the two pieces together, and then glue a long piece of pink ribbon over the top to make the band.
Glue gems onto each crown and use the ribbon to tie the crown onto your princesses' head.
If you want to make custom labels for your party treats or containers (like the princess popsicle labels pictured at the top), here's a quick and easy way.
You'll need Avery® Print-to-the-Edge Round Labels 22817
HP Printer and ink
Go to avery.com/, enter Avery product number 22817 and click GO.
Look for the design with the gold spots around the top.
Customize the wording and print. It's that easy.
Looking for even more fun ideas for a Sleeping Beauty themed party or sleepover?
Please pin this post for later: