As most of you know by now, we are currently on our summer vacation.  We are relocating to Northern California so are making the most of the time we have available until our new house is ready to explore the California Coast a little more.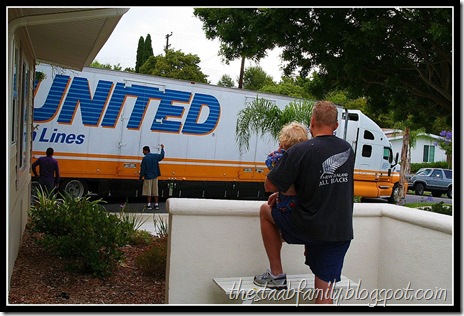 The above photo was taken on the day that our truck was loaded up.  We spent that night at a hotel in the area before hitting the road the following day after making sure that all the last minute loose ends were tied up.
We of course tried to time our stops around potty breaks for the kids and dog.  Our first stop was at McDonalds for lunch and a play in the playground – a first for the kids because we'd never taken them into McDonalds before.  Then we were able to make it as far as Aliso Beach Park in Laguna Beach.  It's such a beautiful little spot with a large grassy area and walking path that runs under the Pacific Coast Highway and a long stretch of beach with a playground right on the sand.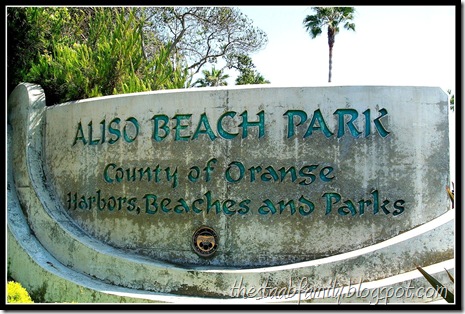 Then it was off to drop the dog at his kennel puppy retreat and check into our hotel in Marina Del Rey.  Fortunately one of Randy's best friends lives not too far away with his family and they so very kindly brought us some home-made Thai food and ribs for dinner.  After stuffing ourselves until we almost burst the boys (including Jay) headed to the Jacuzzi while the women stayed back to prevent the kids from falling head first of the bed and injuring themselves while they pretended it was a trampoline watch the kids