The light was just beginning to filter through the blinds yesterday morning when the hubby and I woke, showered, downed a pot of coffee, woke the kids and got on the road for our trek up north to Disneyland.  We had an early morning breakfast booked with Minnie and her friends, then it was off to enjoy the park for the day. 
Unlike the previous day at California Adventure, Disneyland was INSANELY busy yesterday.  It truly was chaotic.  I had to wrestle the kids into the stroller on multiple occasions as passers by would literally walk over the top of the little ones.  Thankfully, the boys had no interest in going on any hair-raising rides (where most of the wait time was) as Jay was still not feeling 100%, but those rides we did choose to go on, the longest we had to wait was 20 minutes with fast track.  There was absolutely no line however to eat breakfast with the characters seeing as we had pre-booked and no wait to ride the monorail or take the Disney Railroad around the park and the kids were more than happy to do those things.
This is what happens when you wake babies for a long drive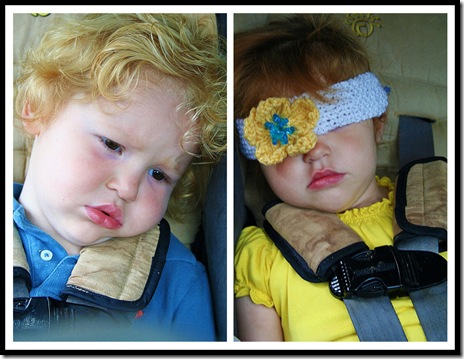 But, then they realize they are going to meet Minnie Mouse.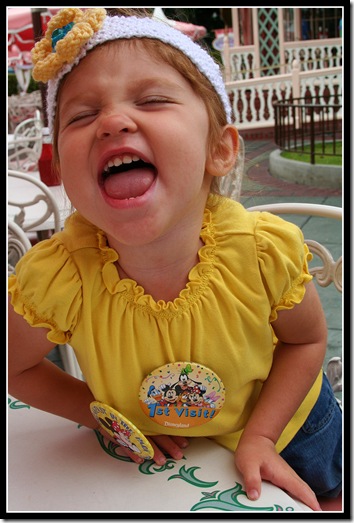 A Mickey waffle.  Yumm-o.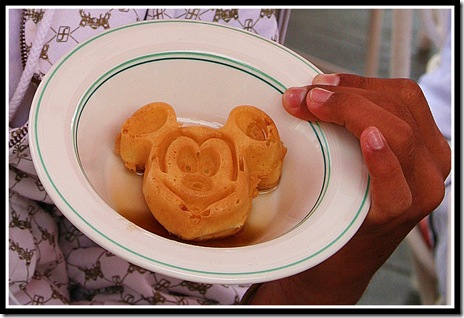 They met so many wonderful characters.  Marisol was a little scared of Captain Hook, but they loved all of the other ones.
The sweetest thing I'd ever seen was both Marisol and Flynn's love for Minnie Mouse.  When she visited our table, they each gave her the biggest hug.  Then they showed her that she was on their special badges.  As she was about to move on to the next table, they each gave her a kiss on the cheek.  On their own.  Without being asked to.  It was the sweetest moment.   They were so sweet and gentle and were absolutely infatuated with her.
Mine, mine, mine ….
Little Miss put herself in time out because she wasn't getting her own way.  She had quite the hissy fit because I took her photo while she was being grumpy.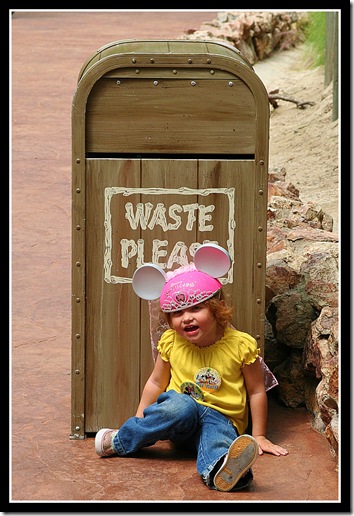 Crazy woman driver.  I'm out of here.
Unfortunately the end of our day resulted in a casualty.  Our stroller.