The best ideas for hosting a Disney Pixar BRAVE movie night for the whole family.
A dear friend of mine, Melanie, recently introduced me to the new Disney website Spoonful.  She was at the recent Disney Social Media Moms conference and was given a packet of fun goodies, however her son is a little older than the twins so she passed on the fun craft projects and recipes to me, she thought they'd be great for over the summer vacation to keep my little ones occupied.  She was so right, I've tucked them away for now and plan on bringing them out on days when I'm busy working.  I have a large crafting table in my office where they do fun activities while I catch up on work projects.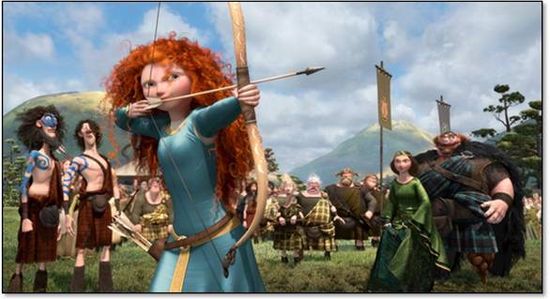 When I heard that the movie BRAVE was coming out, I decided to take a look at Spoonful to see if they had any fun projects I could do with Miss M, and found quite a few fabulous ones, so I combined those with the press releases I get from Disney and I've compiled a whole lot of BRAVE fun for the kids over the summer break.  The movie is being launched on June 22nd so hold a BRAVE day full of yummy food, and crafts before or after seeing the movie.
Alternatively host a BRAVE party day.  Put together craft kits for each of the guests, make crowns, and print out the activity books before seeing the movie.  The kids will love wearing their crowns and charm bracelets to see the movie.   Give them all a white t-shirt to design their own family crest on too.
BRAVE CRAFTS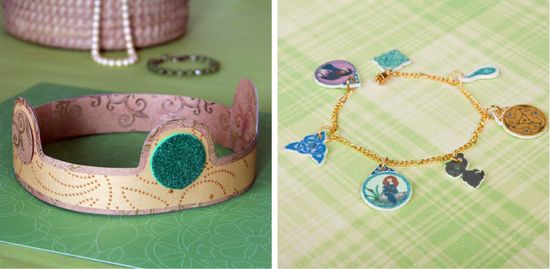 Queen Elinor's Crown and Shrink Charms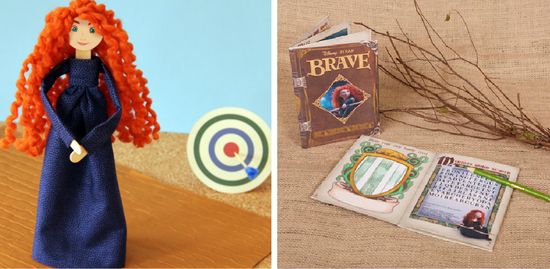 Merida Doll and Activity Book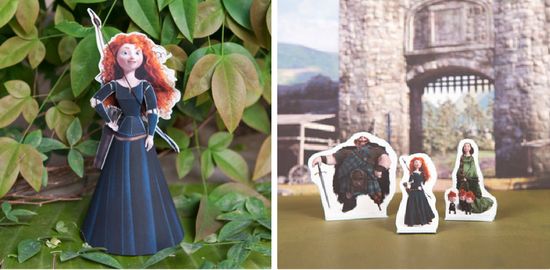 Merida 3D Papercraft and Paper Playset 
BRAVE RECIPES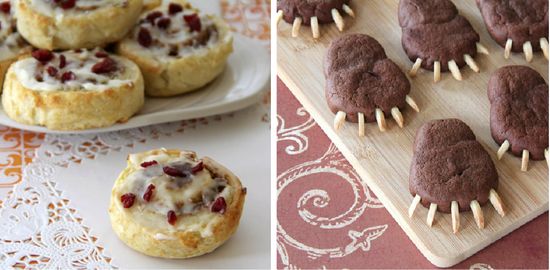 Scottish Sweet Buns and Chocolate Bear Claws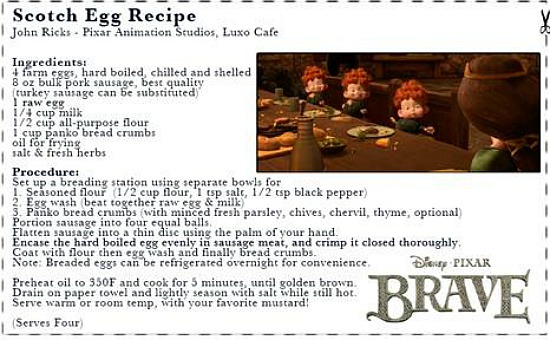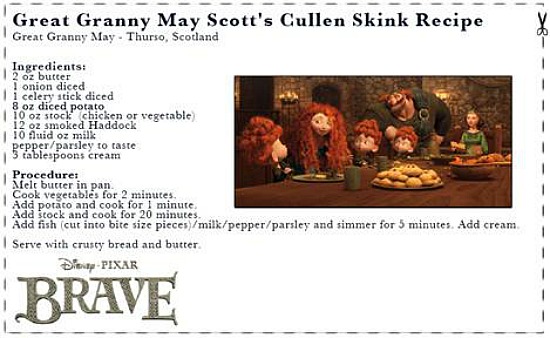 BRAVE PARTY STATIONERY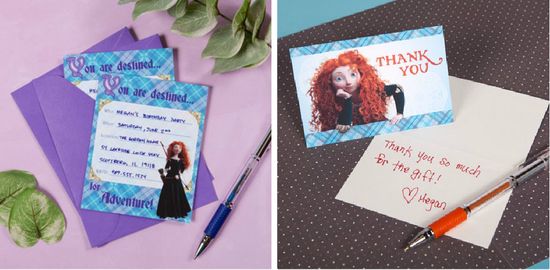 Party Invitations and Thank You Cards 
BRAVE PARTY ACTIVITY
Teach them the Highland Scottische Dance Steps.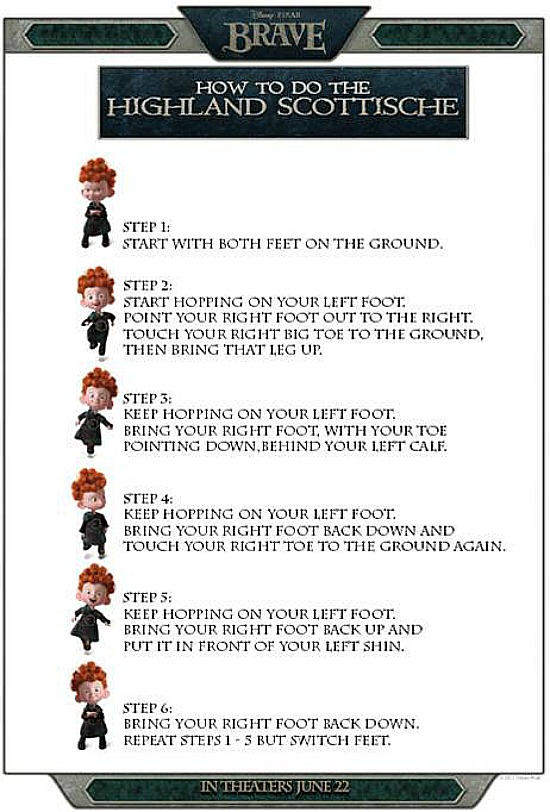 Teach the kids these fun terms, or turn them into fun printables to make flags for cupcakes or to attach to drink straws, or turn them into a fun game:
BUNCH OF GALOOTS: Many fools (galoot = clumsy, oafish person)
DREADFUL COLLYWOBBLES: Unwanted stomachache or a bad case of the nerves
JIGGERY POKERY: Nonsense
JINGS CRIVENS HELP MA BOAB: Oh my!  Exclamation of bewilderment or exasperation
LASS: Girl
LAD: Boy
MICHTY ME: Wow! Holy cow!  An exclamation of surprise, shock or being overwhelmed
NUMPTY: Useless individual
___________________________________
Here are a few of the fun activities Marisol and I did together while she was home sick from school this week.
We made Queen Elinor's crown and printed out the activity book.  Marisol designed our family crest, complete with hearts and flowers.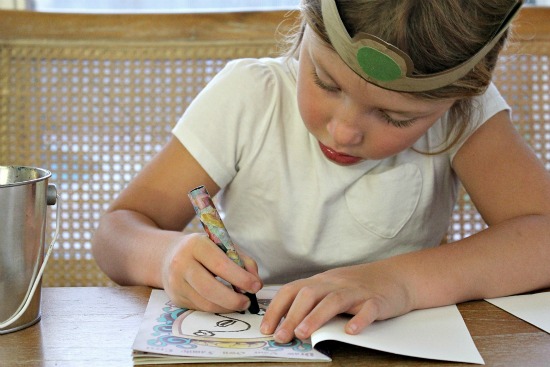 And, we baked those yummy Scottish Sweet Buns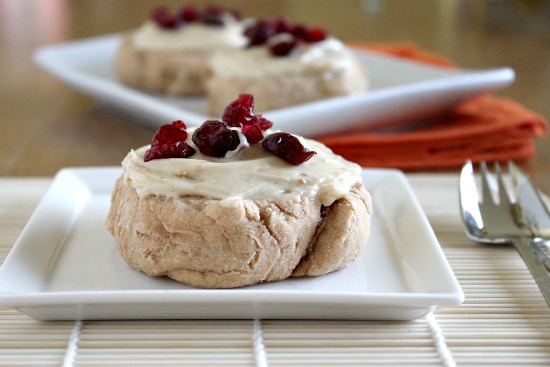 Take a look at some of the fantastic previews of the movie at Disney Pixar on YouTube.