This cinnamon apple slushie recipe is the perfect treat as we transition into fall. You can make it a cocktail by adding a splash of bourbon.
Disclosure: This post is sponsored by Sparkling ICE but the content and opinions expressed here are my own.
There are still no real signs of autumn on the horizon here. It will be 101 degrees this Saturday, and aside from that one red leaf I found on the path while walking to the car a couple of days ago, I'm still hearing birds chirping, there's a bright yellow thing blazing in the sky, and flowers hanging over the back fence. Sounds positively dreadful, doesn't it? It's not really, I actually love the summer, but once the kids head back to school it immediately puts my mind in fall mode.
Even though there are no signs of autumn yet, it doesn't mean I can't burn the pumpkin spice candles and pretend that fall will be here soon … right?
For now, though, there will be no spiked apple cider or pumpkin hot chocolate, instead, there will be after-school treats such as this cinnamon apple slush.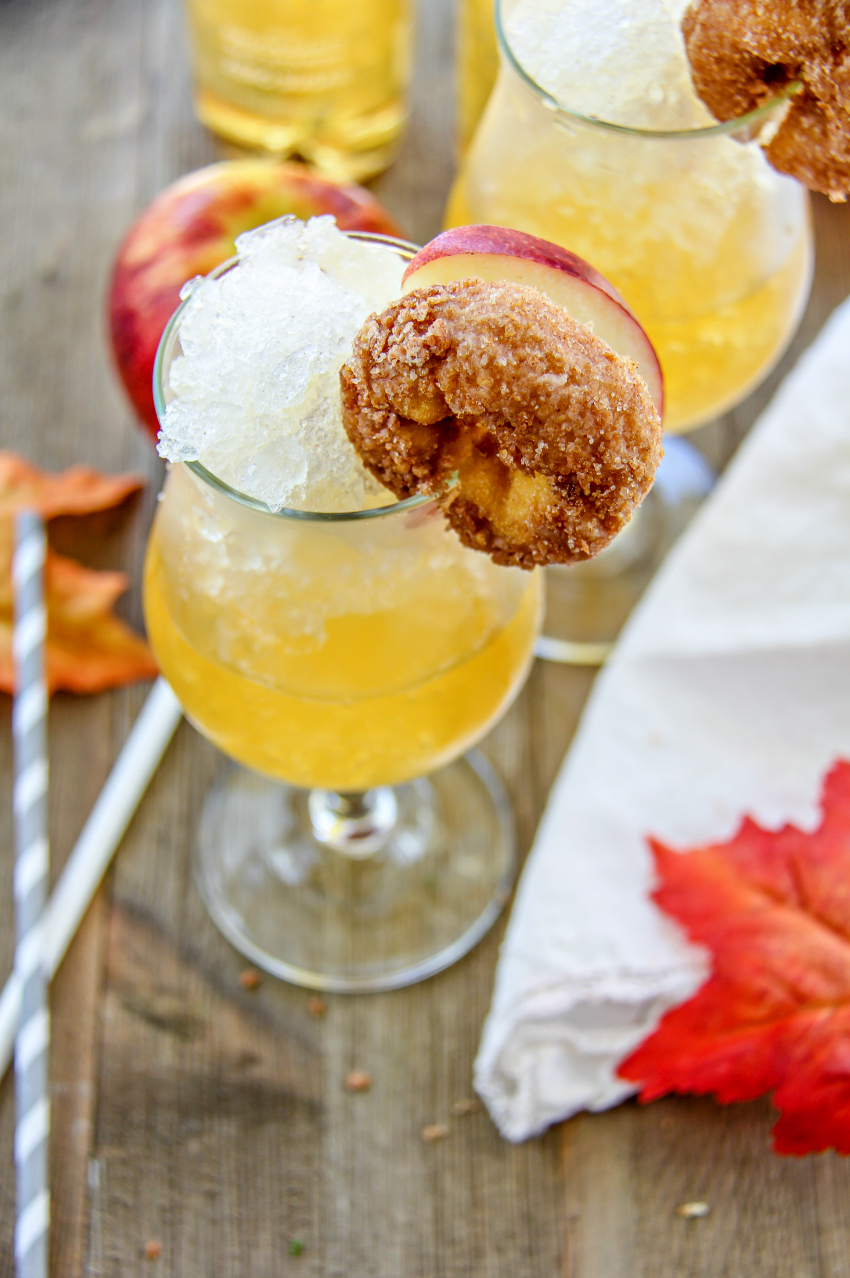 This is so fun, and such a perfect fall-themed after-school treat for the kids. It's one they can make too. I'm going to show you two different methods, one that you can make while they are at school, and one they can make when they get home.
For an adult version, splash an ounce of bourbon in. Trust me, you will love it! 
The first method is to make it in the freezer. This certainly adds a lot more flavor but is a little more time-consuming and really needs to be made while they are at school.
Cinnamon apple slushie recipe
Ingredients
Instructions
Combine these two ingredients into a glass or plastic container and place it in the freezer. Set a timer for 45 minutes, then take it out, scrape down the sides and stir. Pop it in for another 45 minutes and again scrape down the sides and stir. You will want to repeat this every 10-15 minutes (you should only need to do it 2-3 times) until your slushie is ready. So it takes a good 2 hours to have the perfect slush. Personally, I like mine a little more liquid than ice because I like to drink it and get those little ice pieces, but my kids prefer flavored ice.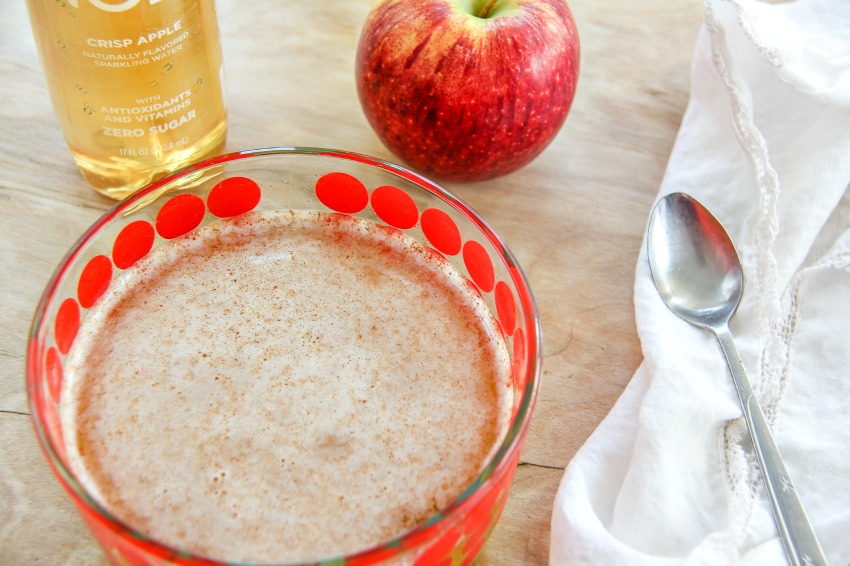 Scoop into glasses, and then garnish with apple slices and cinnamon donuts.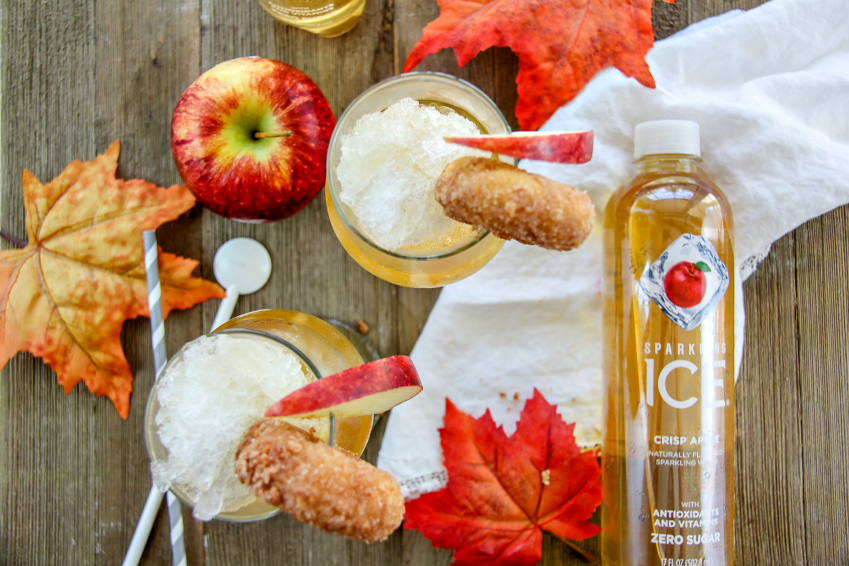 The next method is perfect for kids to make. They simply need to combine 1 bottle of Sparkling Ice Crisp Apple, and 1 teaspoon of cinnamon sugar, with about 2 cups of ice in the blender. Pulse until blended. Add more Sparkling Ice Crisp Apple to make it drinkable, or more ice if you want to scoop it with a spoon. This doesn't have the strong apple flavor of the first (and my preferred) method because of all the ice, but it's still such a refreshing treat.
Sparkling Ice is zero sugar, zero calories, and contains naturally sourced colors and flavors. It's fruity, flavorful sparkling water, and it's packed with vitamins and antioxidants.
You can buy all 16 Sparkling Ice flavors at Amazon, or at your local grocery retailer. If you purchase from Amazon you save up to 15% plus get free delivery with the Subscribe & Save option as a Prime member.
Please pin this post for later: