Are you planning a Jack Skellington and The Nightmare Before Christmas theme this Halloween? Check out these fun ideas.
Jack Skellington front door wreath
This semi-homemade Jack Skellington 'Pumpkin King' inspired front door wreath is the perfect addition to your home this Halloween.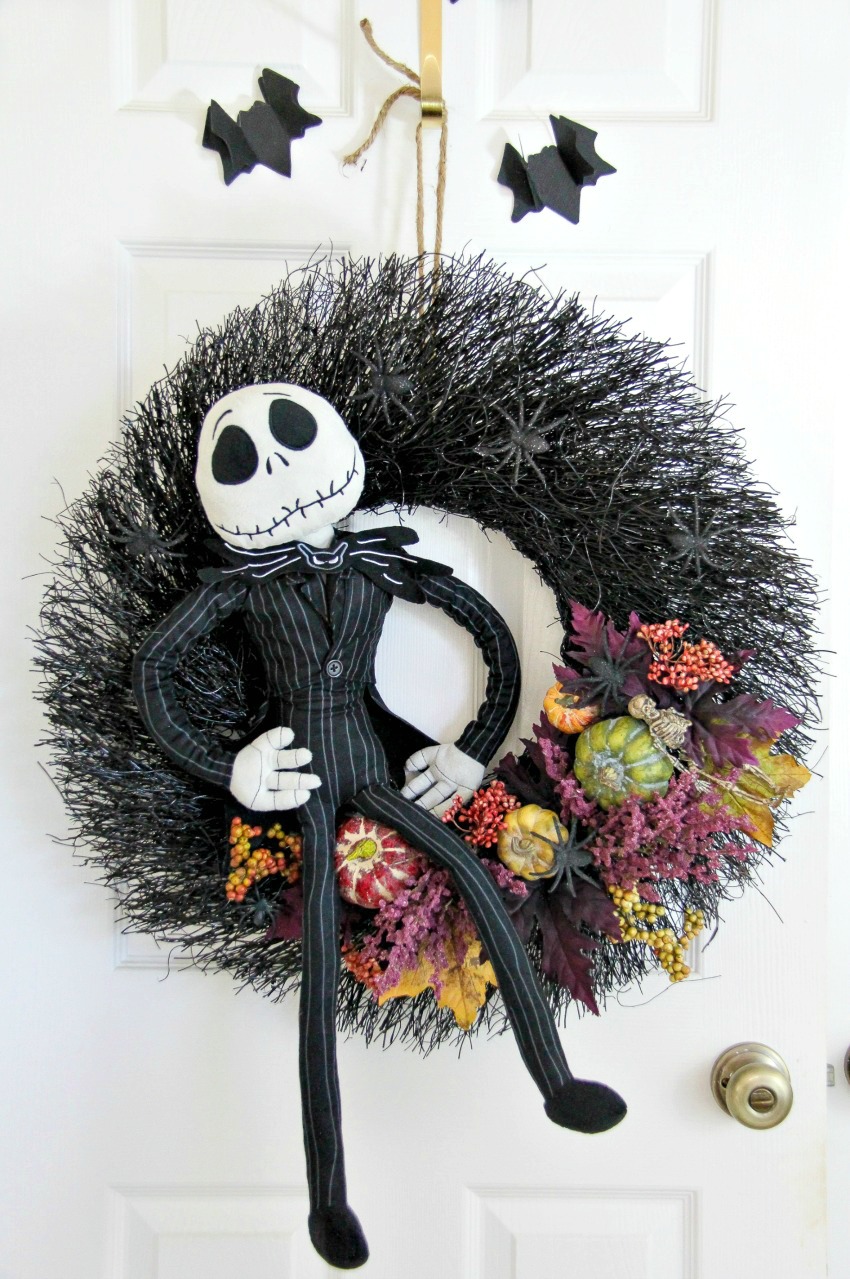 You can find my tutorial to make your own semi-homemade Jack Skellington 'Pumpkin King' front door wreath at Lady and the Blog. I almost want to leave this up year-round.
Jack Skellington mickey mouse ears headband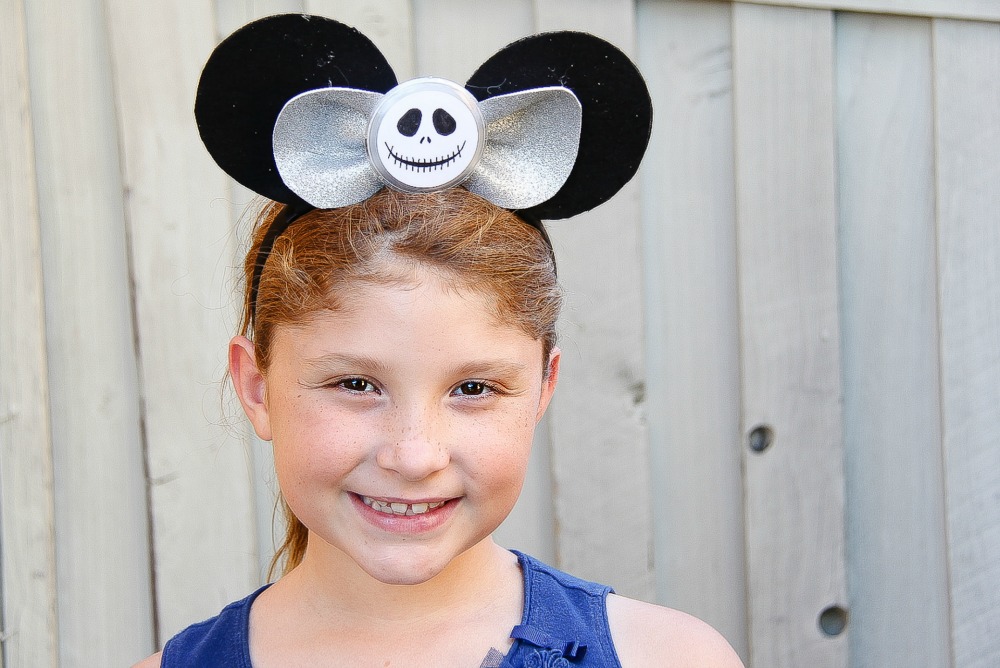 I originally created these Jack Skellington Mickey Mouse ears for a craft workshop when the HP MyPrintly team was thriving. The plan was for everyone to wear them to Disneyland to see The Pumpkin King.
Jack Skellington movie night popcorn mix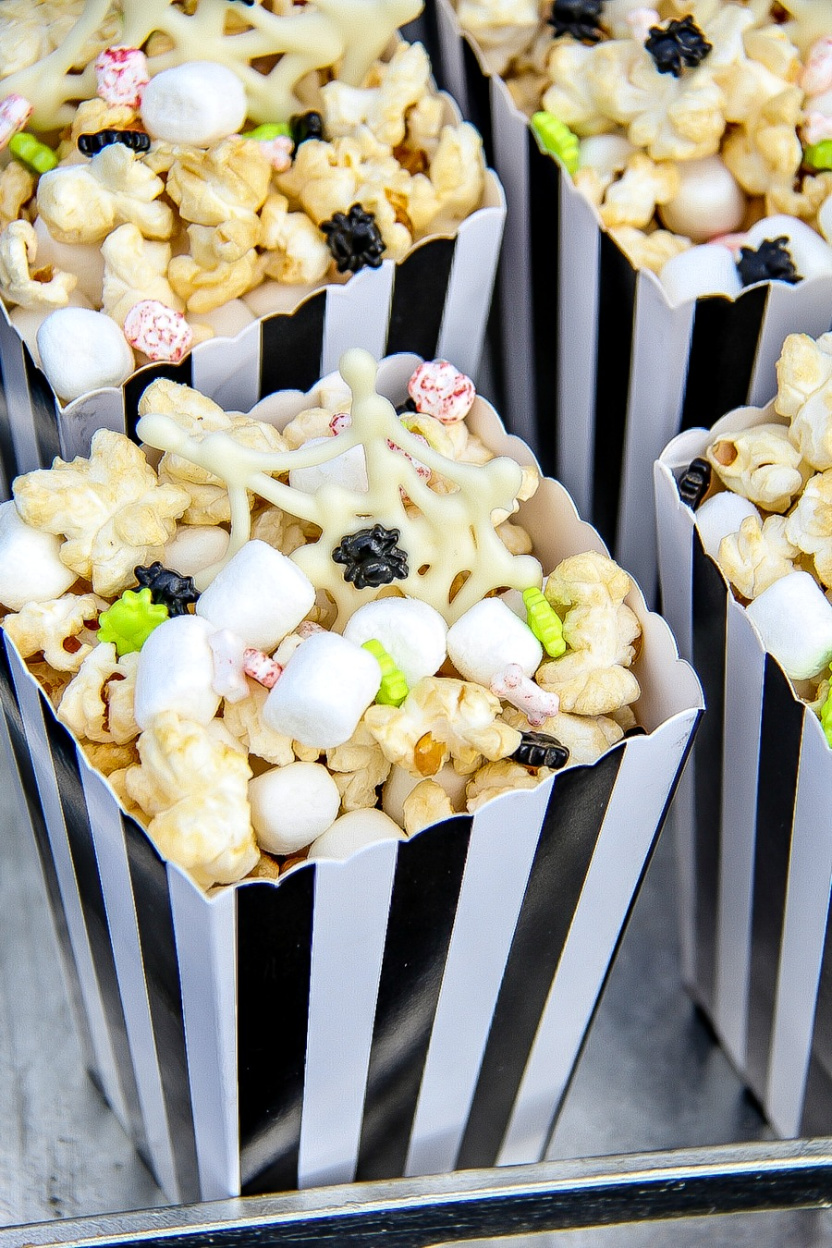 This Jack Skellington movie night popcorn mix was made originally for a fun school event. Then I was asked to recreate it for a Halloween segment on the morning news. The white chocolate spider webs are my favorite part.
Jack Skellington costume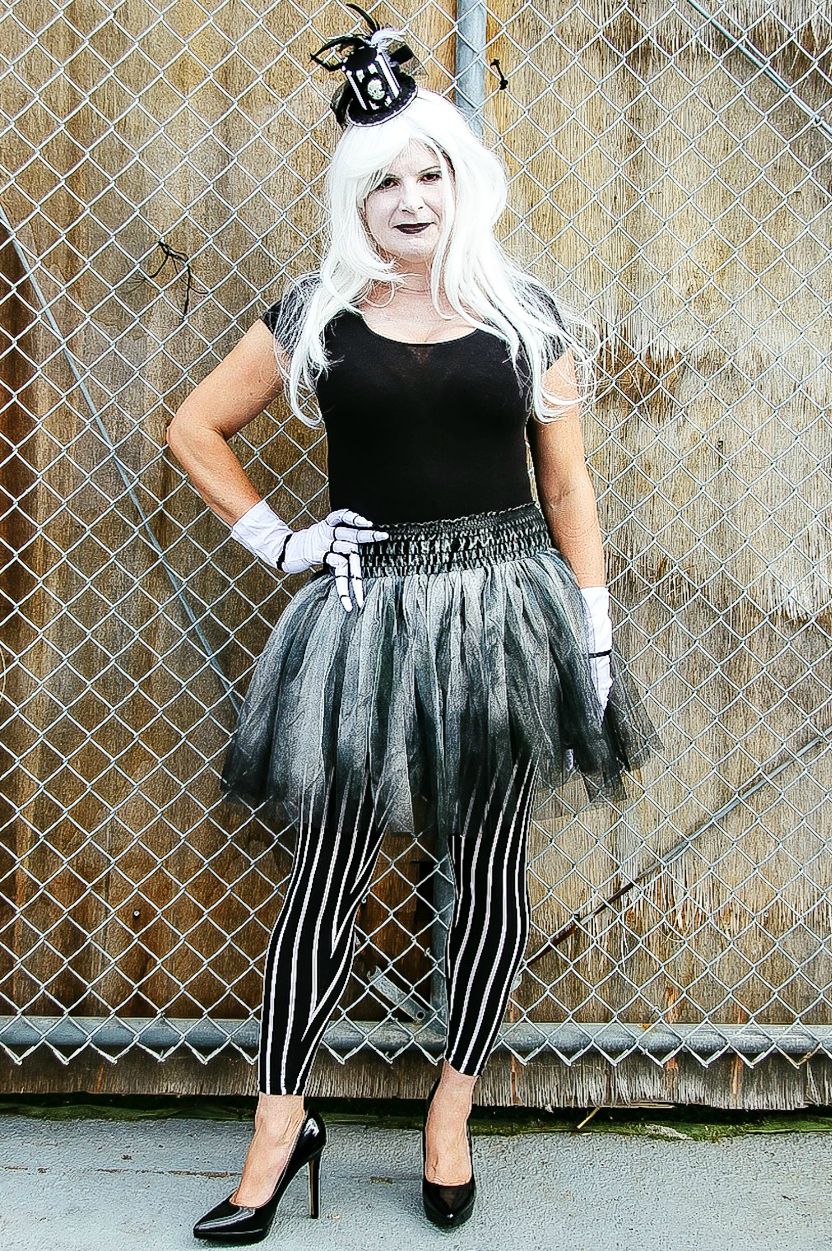 Speaking of the Halloween themed morning news segment. Yes, I did wear this when presenting my Jack Skellington popcorn mix. Check out my post to see how easy it is to put this Jack Skellington costume together.
While you're there, check out the details for making these Jack Skellington cake pops too.