Looking for a fun way to make custom lunchbox labels for your kids' school lunch? Look no further.
If you're a parent, (and are on Pinterest), you've probably seen all the fun and cute, motivational and inspiring lunchbox labels you can print out and stick on your kid's school lunches.
But, did you know that you can whip up your own in just minutes every day? Labels that are personalized for that day. For example, your child has a big test or a field trip, they had a rough day the previous day, need an encouraging message, or you just want to send them something funny to make them smile.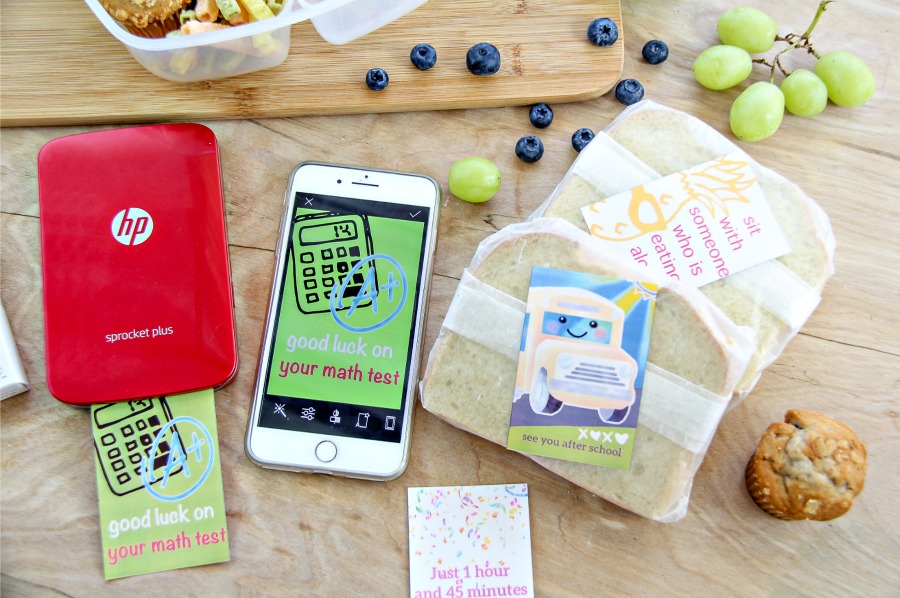 Note: This post was originally created for the Hewlett Packard site, MyPrintly, however that site is no longer. You can view the video on how to make these fun lunchbox labels on the Hewlett Packard YouTube channel though.
Supplies:
Smartphone
HP Sprocket Plus Photo Printer
HP Sprocket Plus Sticky-backed Photo Paper
Lunchbox ingredients including wax or parchment paper for wrapping sandwiches.
Instructions:
Begin by opening up the Sprocket App on your smartphone.
Take a picture using the app. You can either cover the picture by using the paintbrush icon (in the app – which you can see being used in the video below), or you can take a photo of scrapbook paper to create a pretty background.
Add text and stickers to your design.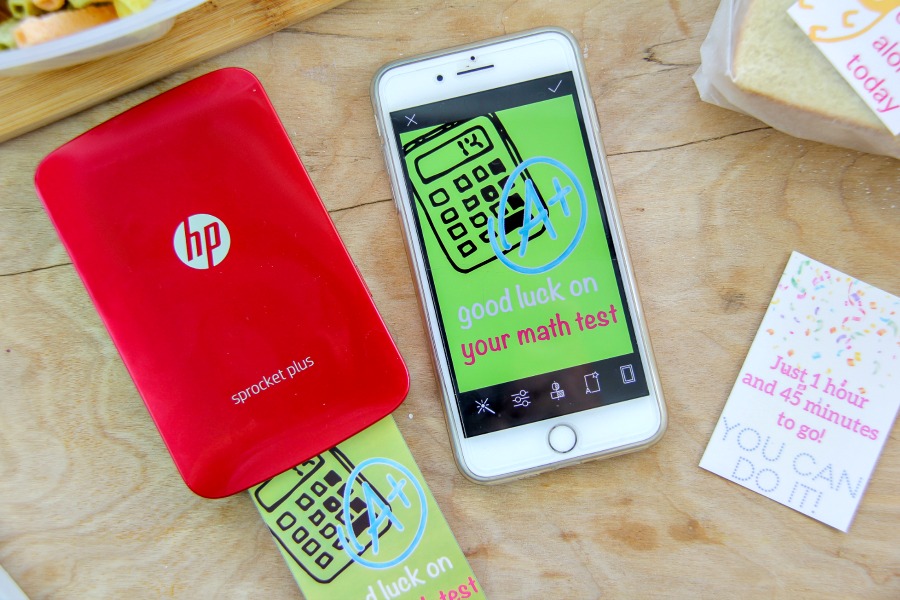 Then, send the finished design to print on your Sprocket Plus printer.
Peel the backing off of the photo and either attach the label to the lunchbox, or I prefer to use it on the sandwich wrap, that way when I need to wash the lunchbox I don't need to try to get the label off the lid first.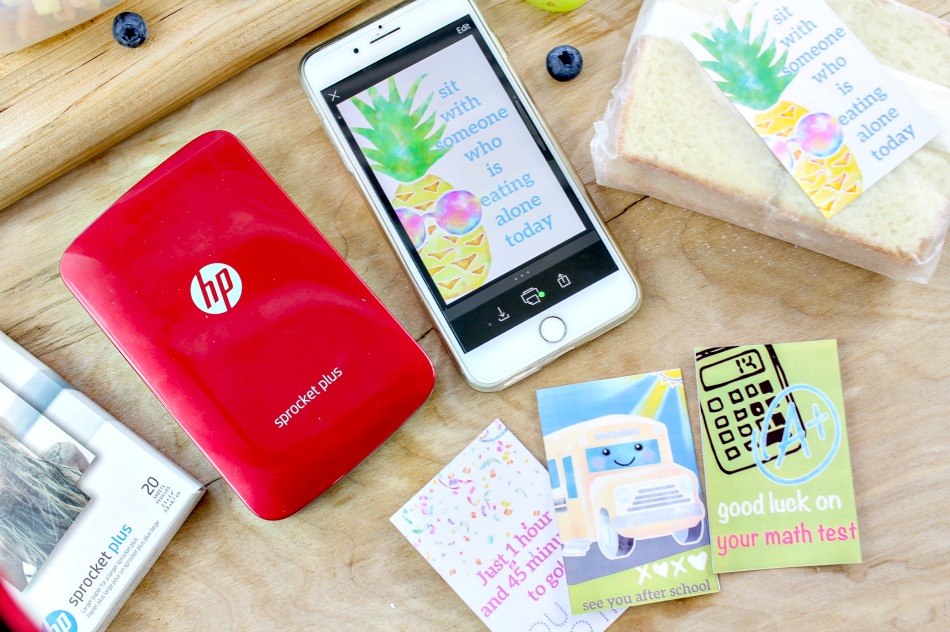 Please pin this project for later: