This construction paper mosaic shamrock is the perfect easy craft to make with preschoolers this St. Patrick's Day. Turn it into a garland.
If you haven't been following along on Instagram, I took a position last month as a substitute preschool teacher. Some of my favorite memories were helping in all of my kids' classes. Once upon a time I'd even thought I would like to be a teacher. I did work experience when I was in high school for a week in a primary school for 5th and 6th grade students. A few of the kids were awful and I just couldn't handle it and decided that teaching wasn't for me. I had so much fun though helping out in my own kids classes that I thought I'd give it another try. Plus, my kids are too old to do fun kids crafts and activities with me now so having a whole room full of little learners has been so much fun … albeit exhausting.
Mosaic Shamrock Craft
Each morning there's a fun activity for the kids to do at the tables while we wait for the whole class to arrive. Yesterday the teacher mentioned paper cutting shamrocks. She found a shamrock printable and I set to work putting a sample shamrock together for them and setting everything out on the tables for them.
This is a fantastic activity to work on their fine motor skills.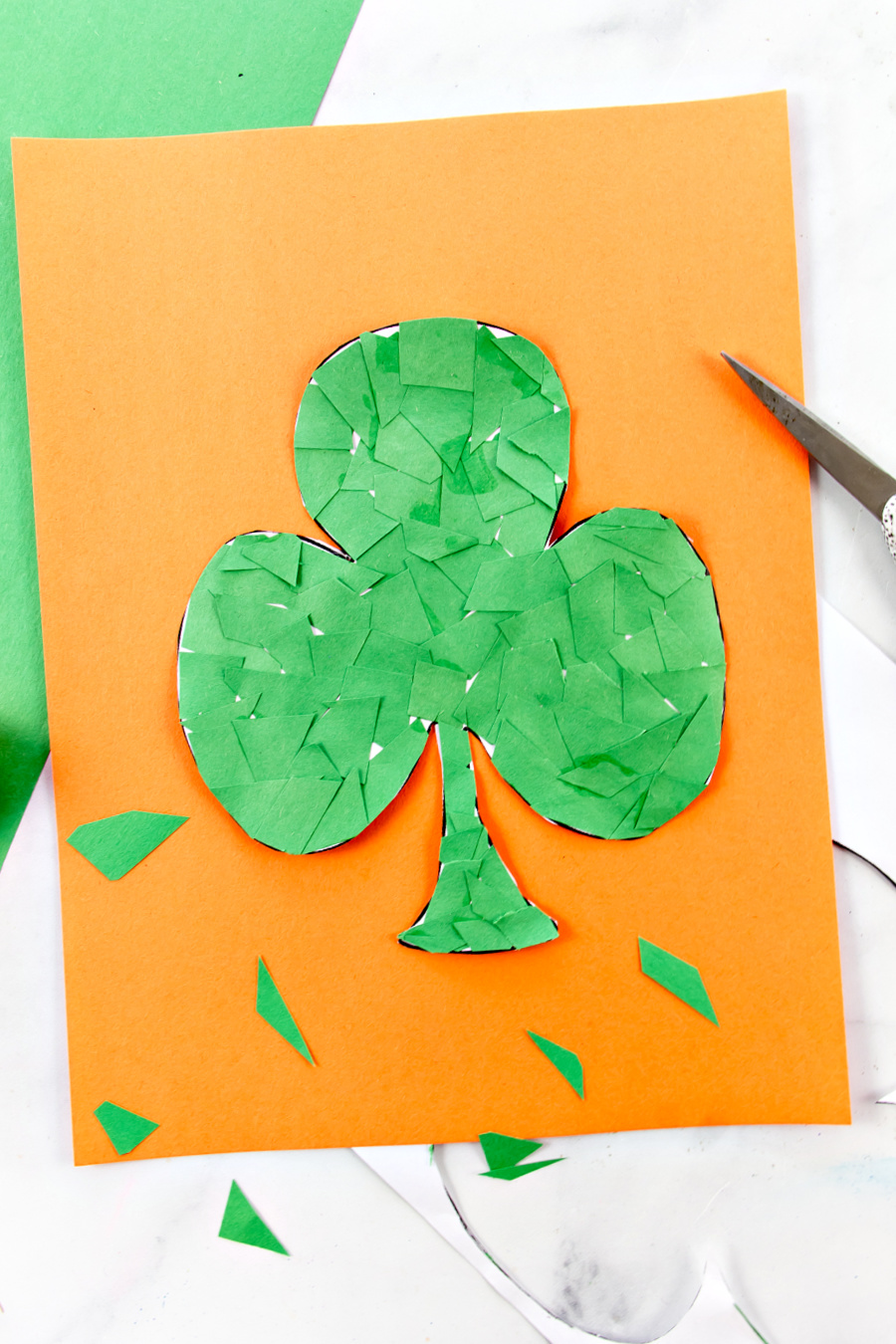 Supplies
Shamrock picture – printed on white paper
Green construction paper
Glue
Scissors
Instructions
You can find plenty of shamrock coloring pages and printables online. Alternatively, use websites like Canva or PicMonkey to print shamrocks onto white paper.
Craft tip: Don't cut out the shamrock yet. Let the kids cut and paste the green construction paper first because then you'll get a cleaner edge on your shamrock when you cut it out later.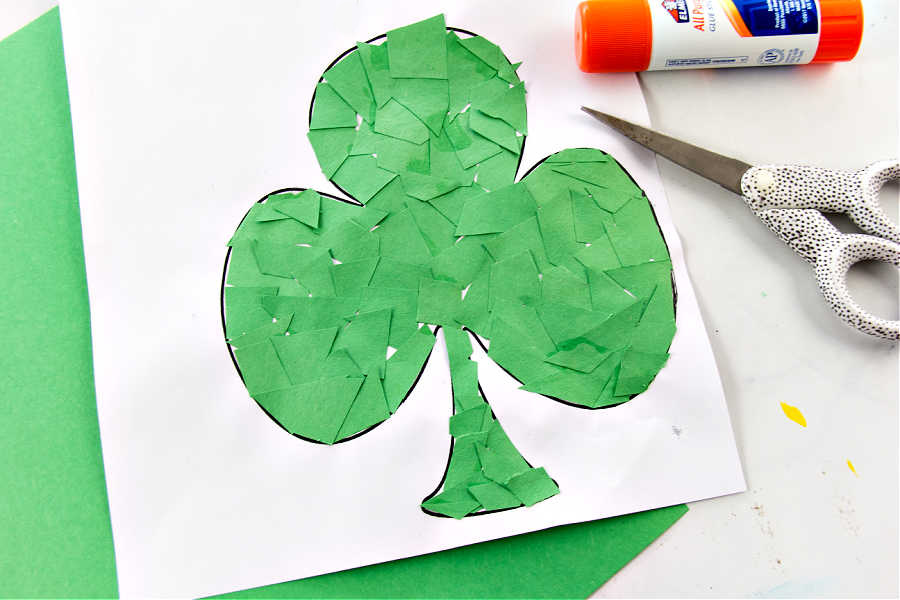 Once you've cut out your shamrocks, you can make a garland out of them by attaching them to string, or decorate your classroom door with them.
More St. Patrick's Day crafts for kids
Are you looking for more St. Patrick's Day crafts for kids? Take a look at these:
Please pin this post for later: