Honeycomb with Brie appetizer served with honey glazed salmon foil packets are the perfect pairing when entertaining guests at home.
Disclosure: This shop has been compensated by Collective Bias, Inc. and its advertiser. All opinions are mine alone. #DonVictorHoney #HappyHealthyHoney #CollectiveBias
I absolutely love entertaining and having visitors over, but with different likes, dislikes, and allergies to consider I often try to make a buffet style meal, a serve-yourself bar, or make food in individual servings. If your guests love salmon, then the delicious salmon foil packets I'm going to show you how to cook below are perfect because everyone can choose their vegetables, and they only take about 18-20 minutes to cook in the oven. These are perfect if you are entertaining this New Year's Eve.
Before putting your salmon foil packets together, serve your guests a quick, easy, and delicious appetizer. I've become a huge fan of Brie with honeycomb served with bread or pita crackers. I tried it for the first time recently at a spa event I was invited to and decided that this would be something I would have to serve when guests come over.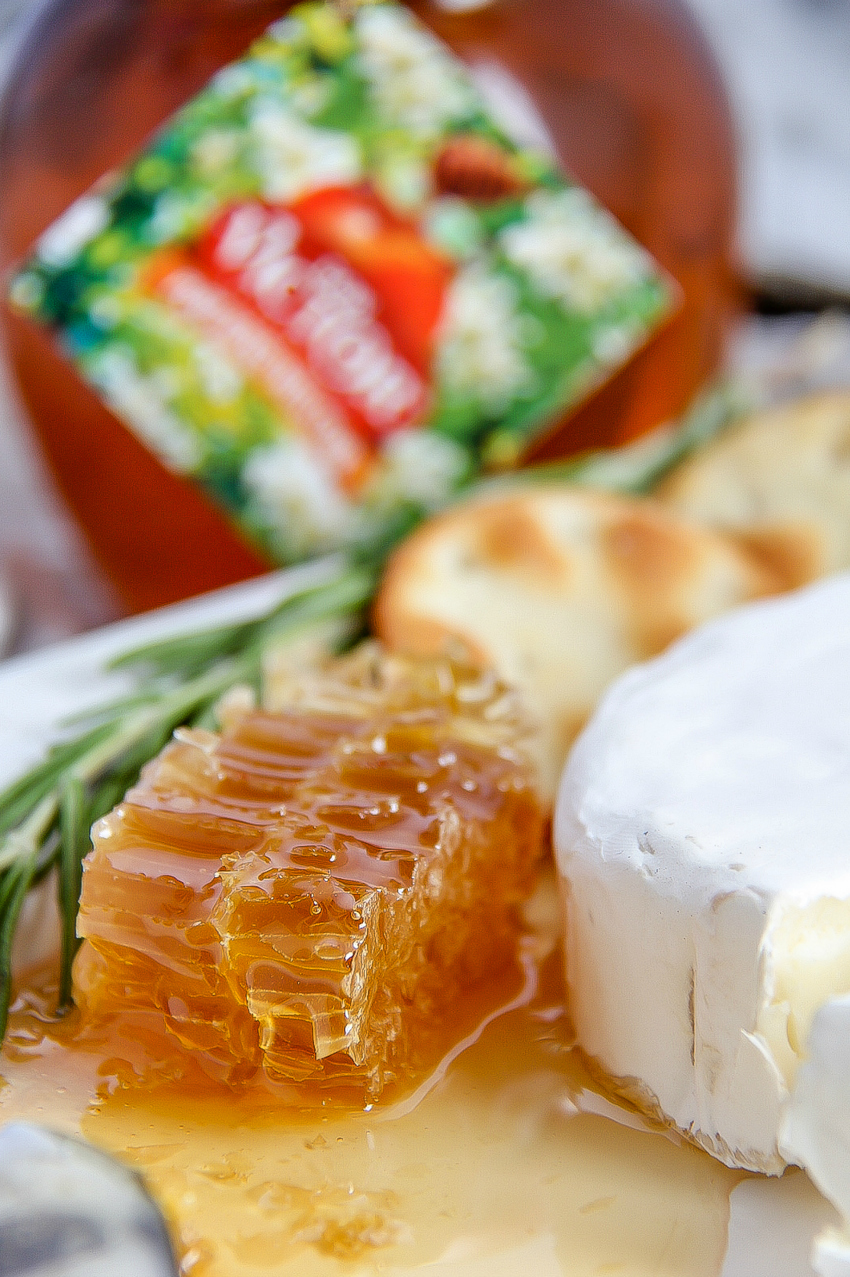 Of course, I had no idea at first where to purchase honeycomb to make this, but now I do … Don Victor® Orange Blossom Comb Honey Globe Jar. You can find these jars in the Hispanic section at Walmart. Buy one for yourself and buy one for someone else. Don Victor® honey is ideal for celebrating and ringing in the New Year.
Simply pull the honeycomb out of the jar and serve alongside Brie.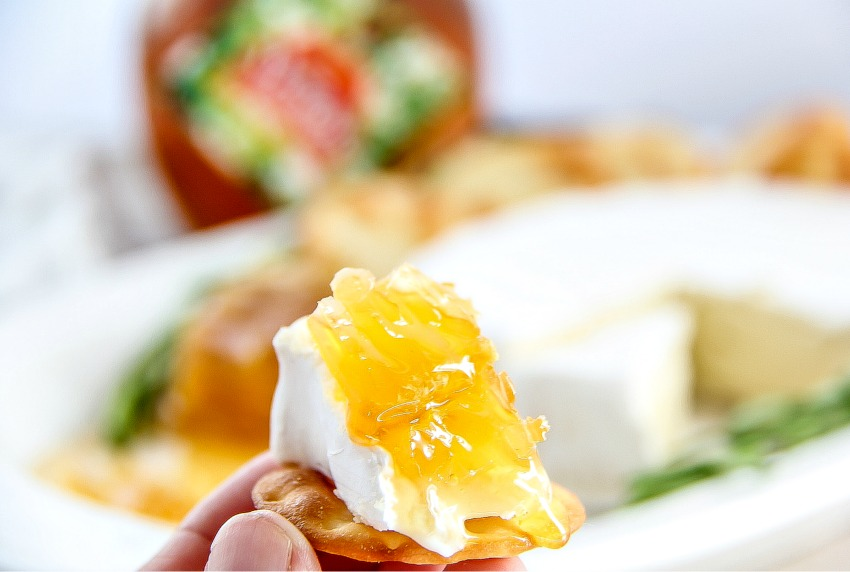 Now, for your main meal, the honey-glazed salmon foil packets.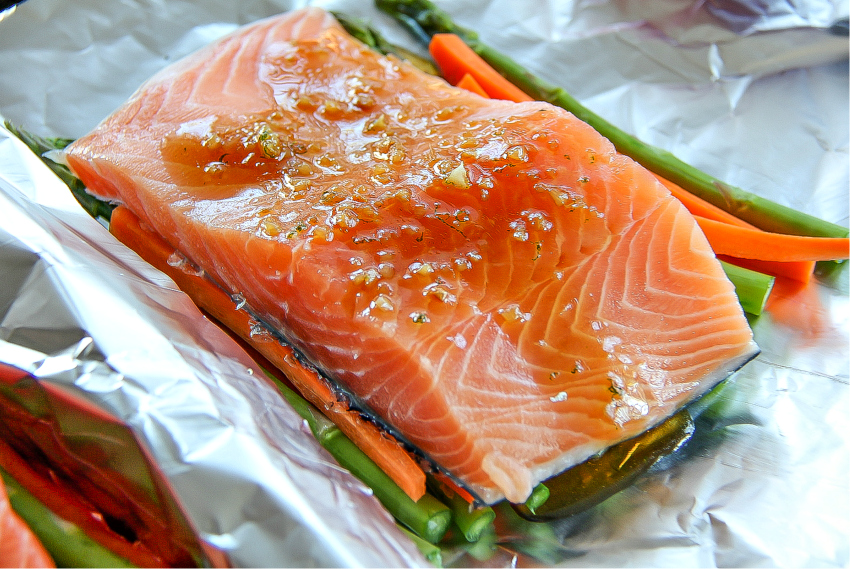 Salmon foil packets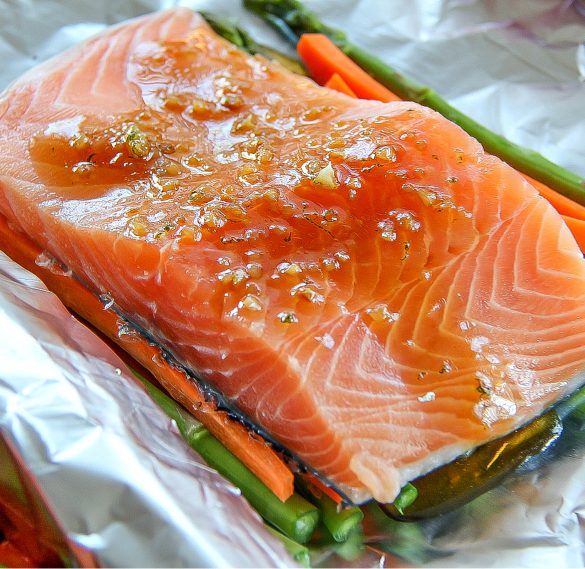 Ingredients
Salmon (enough for one piece per guest)
1/4 cup Don Victor Orange Blossom Comb Honey Globe Jar
2 tsp minced garlic
1 tbs soy sauce (gluten-free to make your meal gluten-free)
1 tbs olive oil
Juice and zest of 1 lime
Vegetables - ideas include green beans, bell peppers, carrots, asparagus, squash, and onion
Instructions
Preheat the oven to 375F.
Cut your vegetables into strips if you need to (for bell peppers, carrots, onion etc).
In a mixing jug combine the honey, garlic, soy sauce, olive oil, lime juice, and lime zest.
Place the vegetables and salmon pieces on pieces of foil and pour a little of the honey glaze over the top, using a brush to ensure the salmon is coated. Fold the foil over the top of the salmon and vegetables and roll the ends over so that the glaze doesn't drip out, and place the foil packets on a baking tray. Pop into the oven for 15 minutes.
Remove the trays from the oven and turn the broiler on high. Open up the top of each foil packet and place the trays back into the oven on the top rack for a few minutes to caramelize the glaze a little and brown the salmon.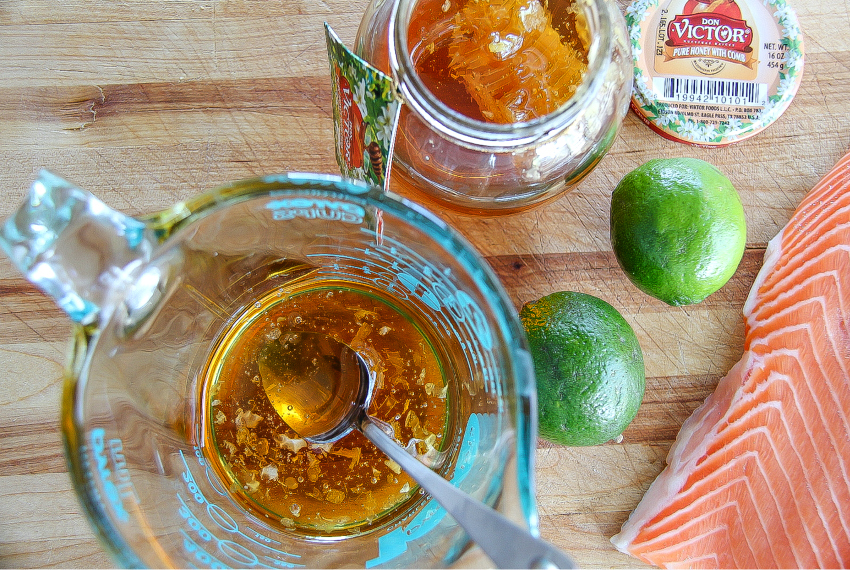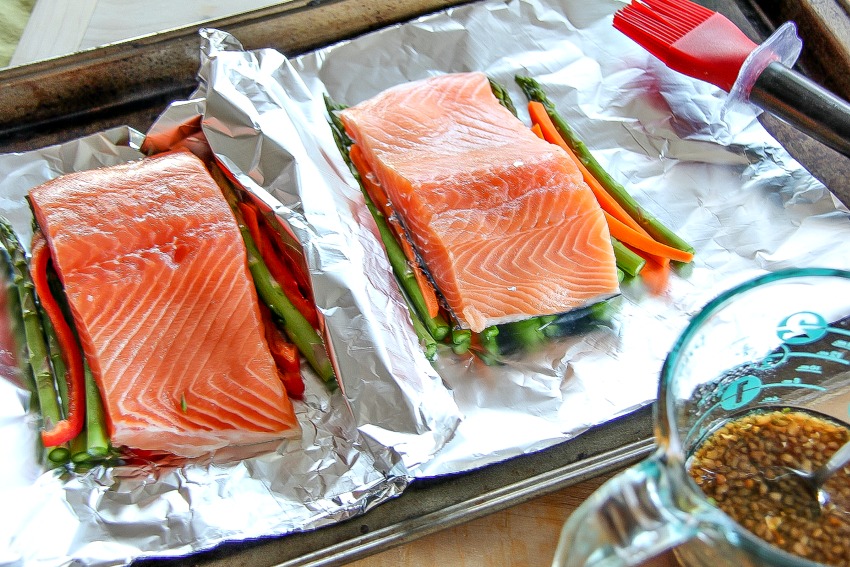 Serve with rice and/or couscous and you have a delicious dinner your guests will love.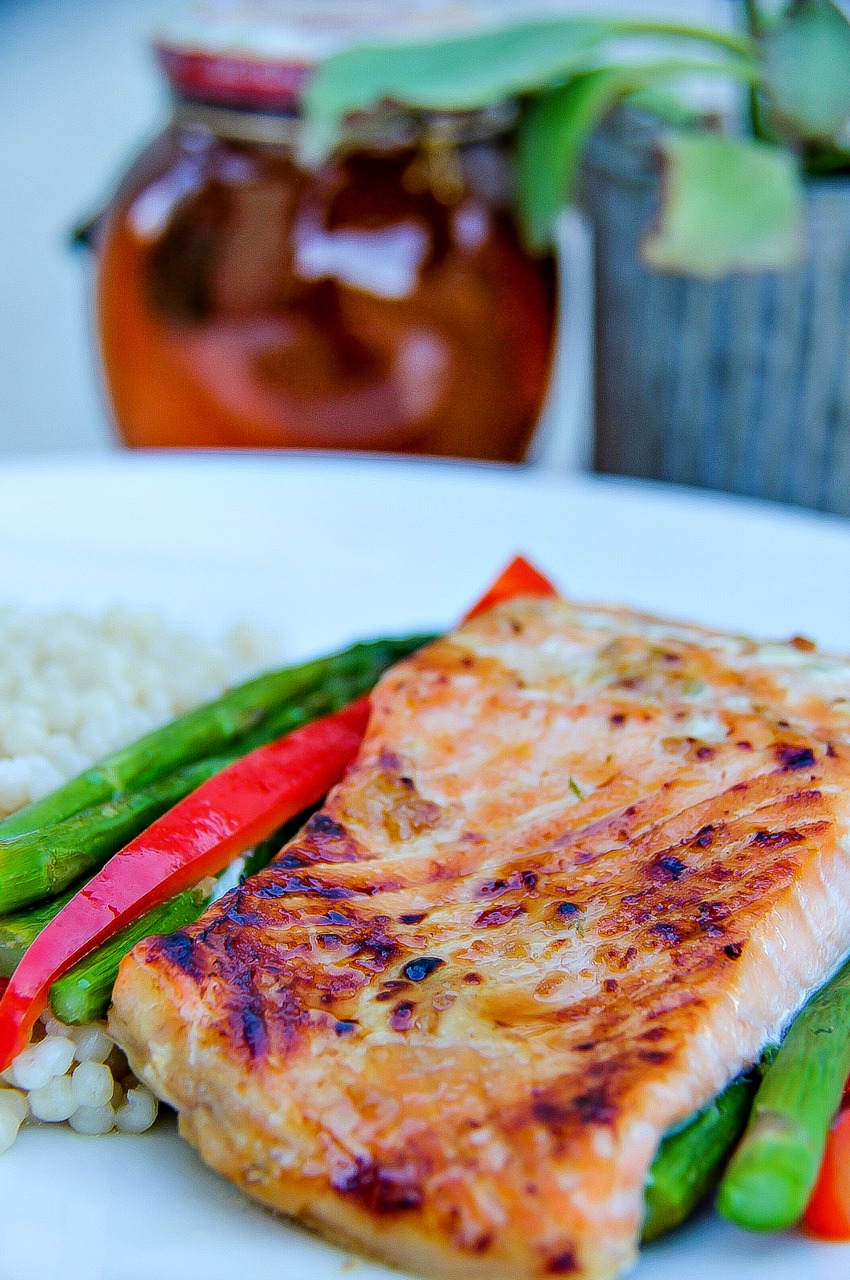 Don Victor® Honey is raw, filtered honey, not heated or processed in any other way and the honeycomb can be eaten! Toast a piece of your favorite bread or an English muffin. While it is still very hot, spread it lightly with butter and top with honeycomb.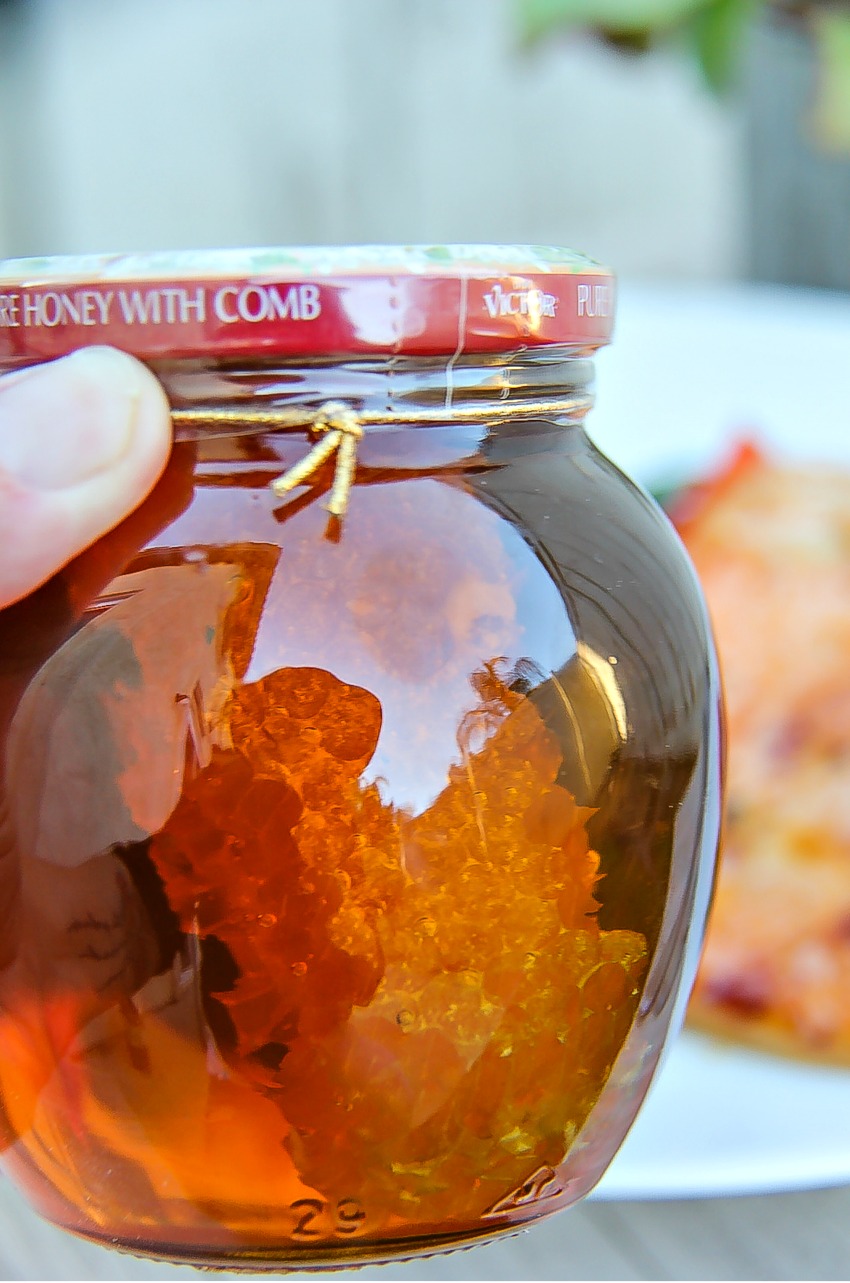 More recipes with honey
Are you looking for more recipes that you can use this Don Victor honey in? Take a look at these:
Pin this post for later