Host a Disney Descendants movie night at home with these poison apple treats inspired by Evie and Carlos.
Disclosure: This shop has been compensated by Collective Bias, Inc. and its advertiser. All opinions are mine alone. #Disney #VillainDescendants #CollectiveBias
Have you seen Disney's Descendants?
Marisol came to me about a week ago asking if she could watch it on her iPad through The Disney Channel. She loved it so much that she insisted I watch it again with her.
So, I thought it would be fun to come up with a snack to go along with this villainous movie, and what better snack than poison apples. Okay, they aren't really poisonous, they are actually delicious, but are the perfect movie night snack if you are looking for something other than popcorn.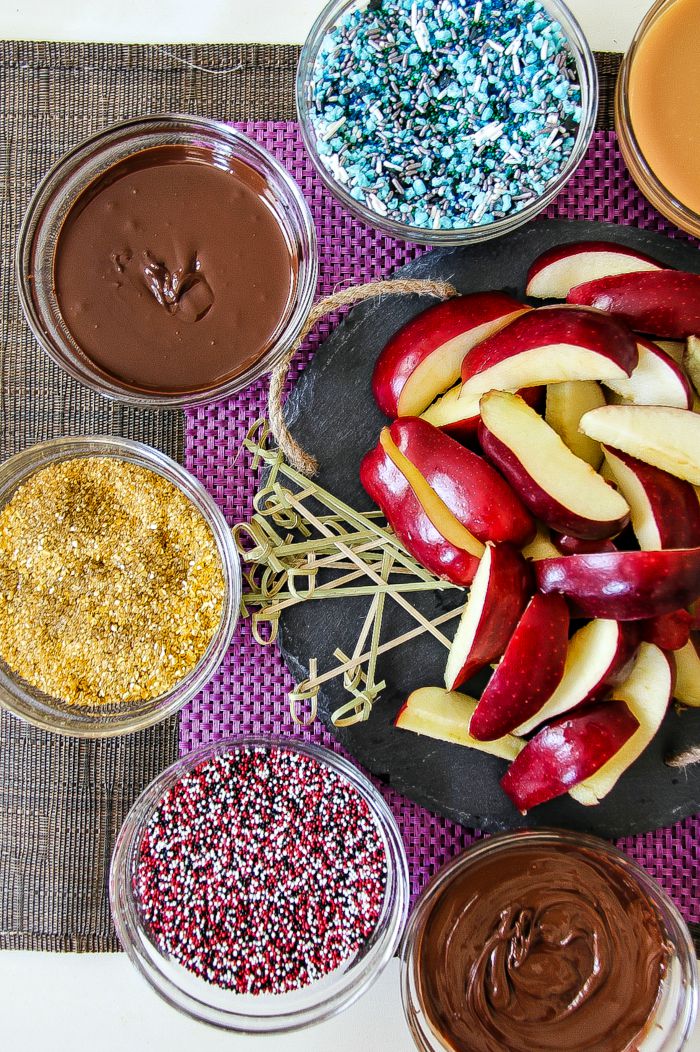 It doesn't get easier than to whip up these fun treats at the last minute.
What You Need To Make Poison Apples Party Treats
red apples
melting chocolate for dipping – white chocolate, milk chocolate, and dark chocolate
caramel dip – 1 bag of caramels and 1 5oz can of evaporated milk
chopped cashews or peanuts
shredded coconut
sprinkles – I made an 'Evie' mix and a 'Carlos' mix as well as gold sprinkles to signify royalty.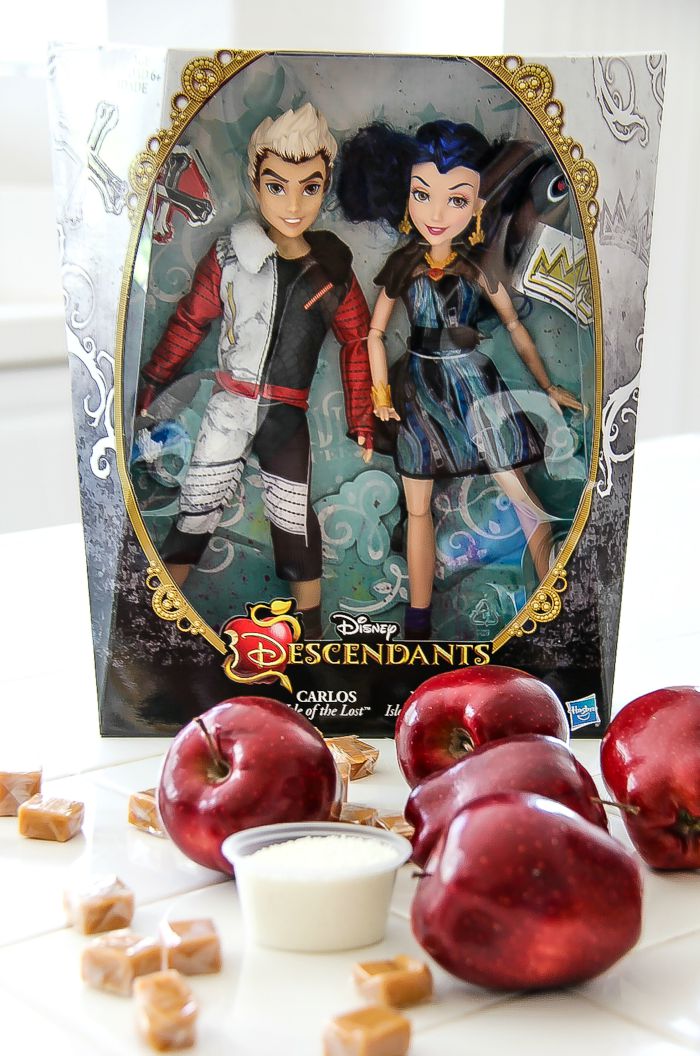 Melt the three different dipping chocolates in the microwave on 50% heat for 30 seconds at a time, stirring in-between.
For the caramel dipping sauce combine one bag of caramels with one 5oz can of evaporated milk on the stove over medium-low heat, stirring constantly until melted and combined.
"Evie" sprinkle mix.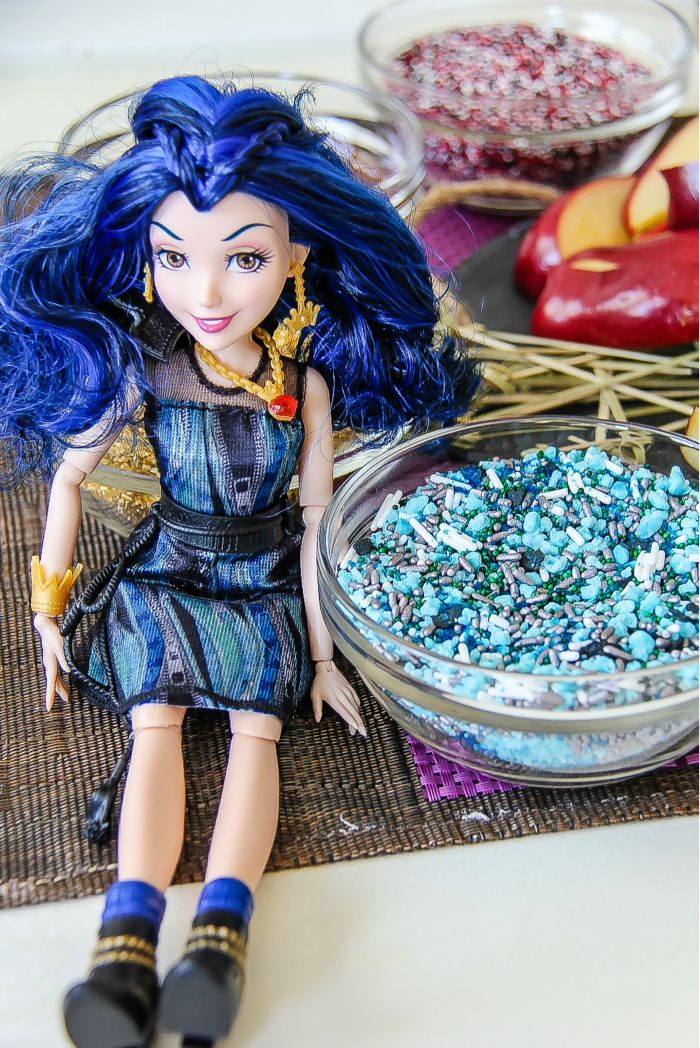 The Evie sprinkles are a combination of
long white and silver sprinkles
black and dark green nonpareils
Duff blue raspberry sprinkles
edible glitter.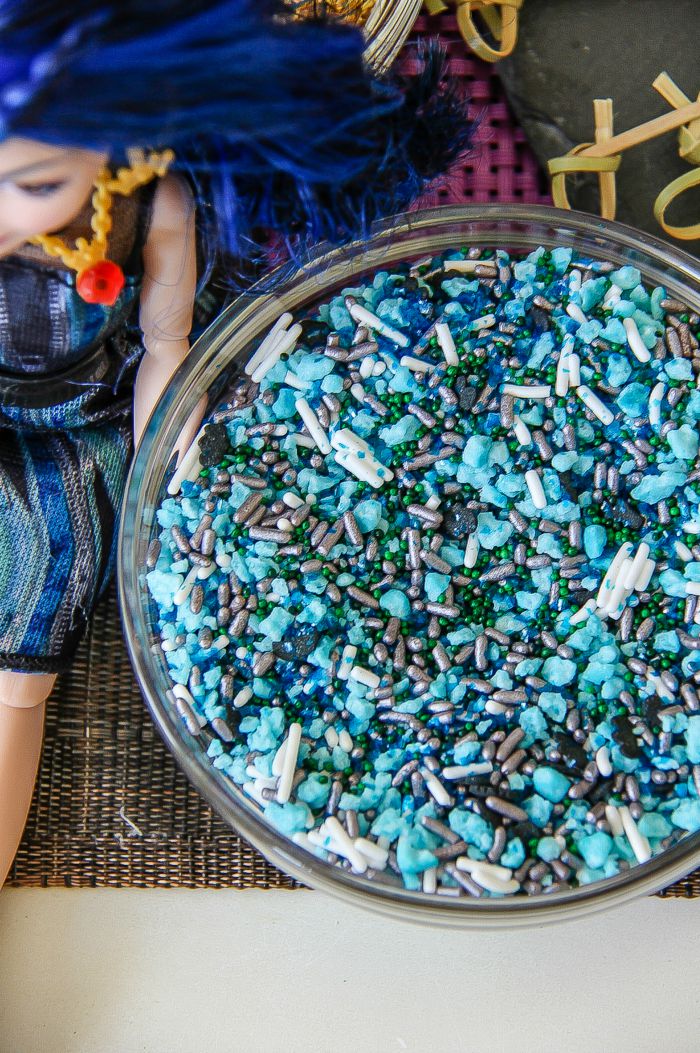 "Carlos" sprinkle mix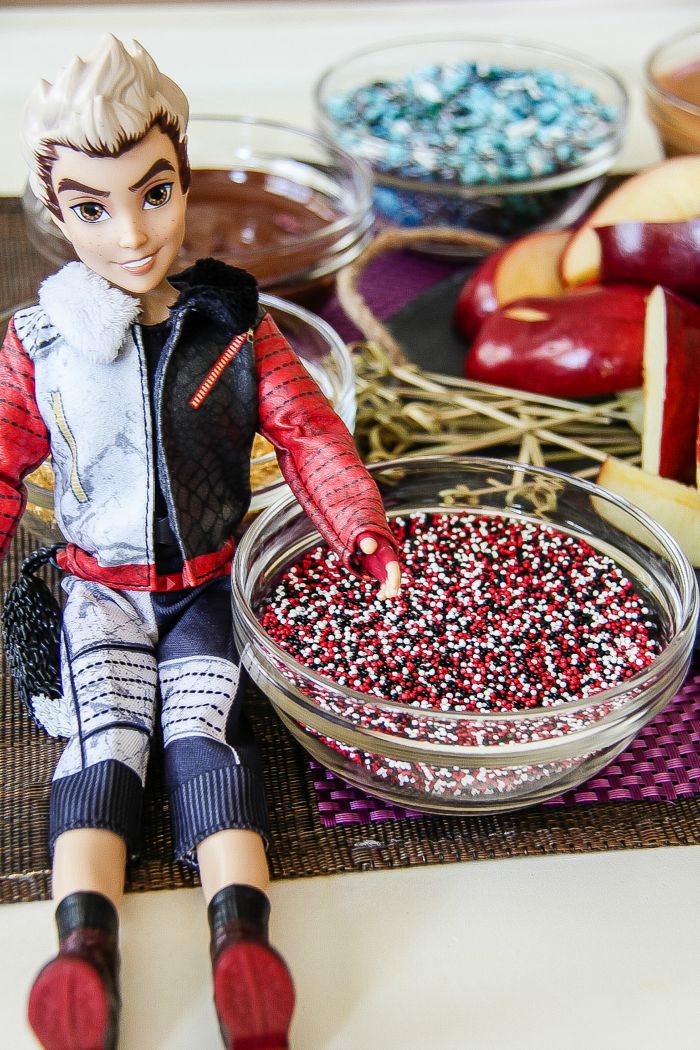 Red, white, and black nonpareils are the perfect combination for the descendant of one of my favorite villains, Cruella de Vil.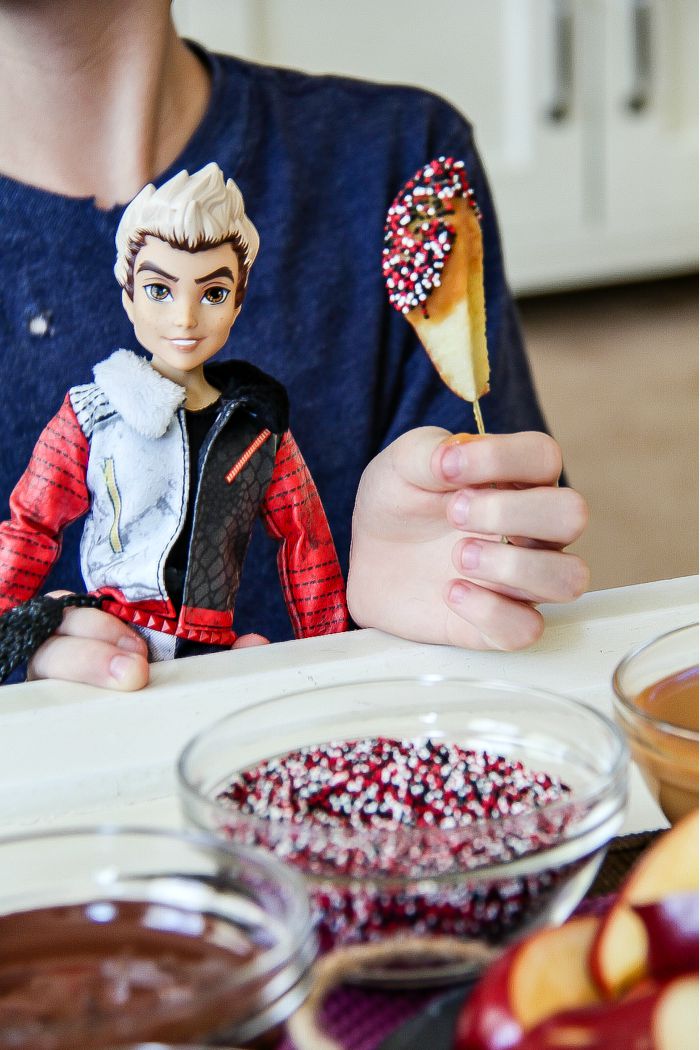 Cut apple slices at the very last moment, or if you want to be organized ahead of time you can squeeze citrus such as oranges, lemons, or pineapple over the slices, or soak them in the juice, and then refrigerate them until ready to use.
Place onto a tray with toothpicks, sampling forks, or small skewers for easy dipping.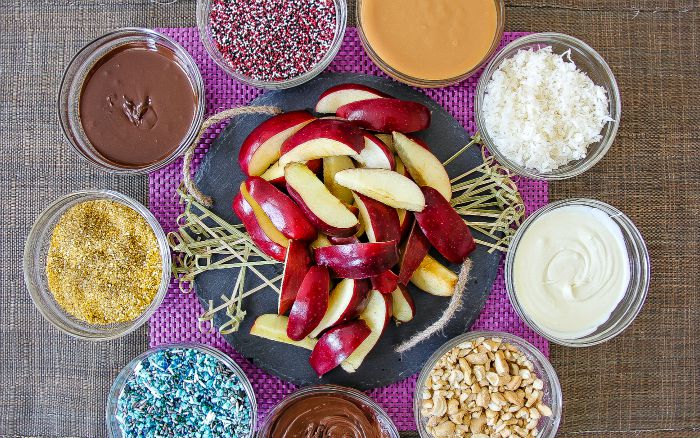 Enjoy your movie night.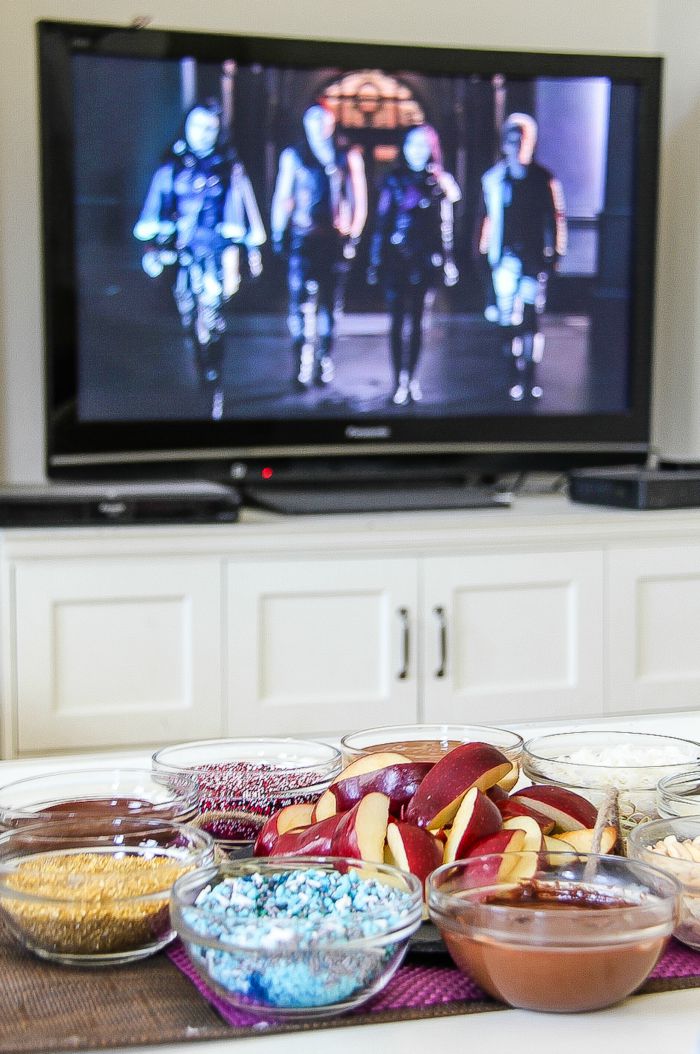 Disney's Descendants movie premiered on July 31st at 8 pm EST on The Disney Channel. If you don't have The Disney Channel, you can purchase the DVD at Walmart. Don't forget to swing by the toy department too where you can purchase Disney's Descendants dolls in single, or twin packs.
Which Disney villain is your favorite? My favorite Disney movie has always been 101 Dalmatians.
Please pin this post for later: