Whether you are going to a costume party or you are trick-or-treating you'll love these last-minute DIY Halloween costume ideas.
Easy Halloween last-minute costumes
As you can see from all of the costume ideas below I've absolutely loved making homemade Halloween costumes for the kids over the years.
Movie night family costume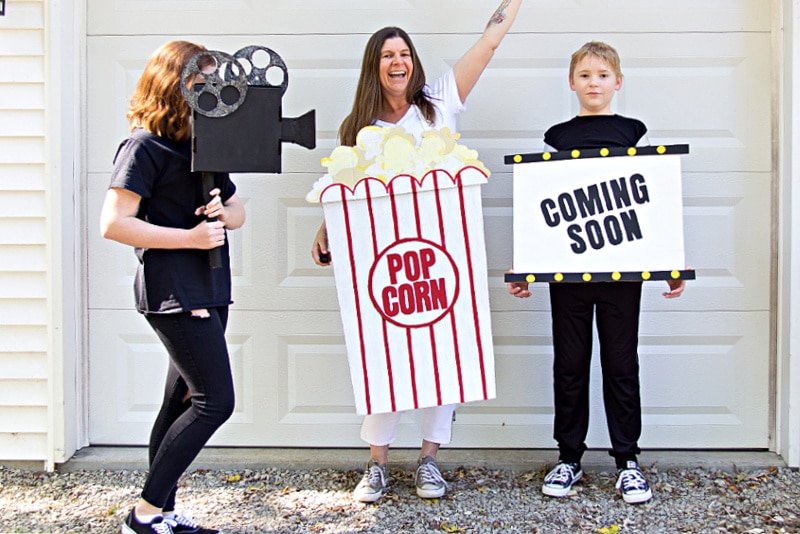 All you need to make this family movie night costume is cardboard boxes, paint, ribbons, and your imagination. Grab my instructions to make these fun family costumes at Kids Activities Blog.
Unicorn costume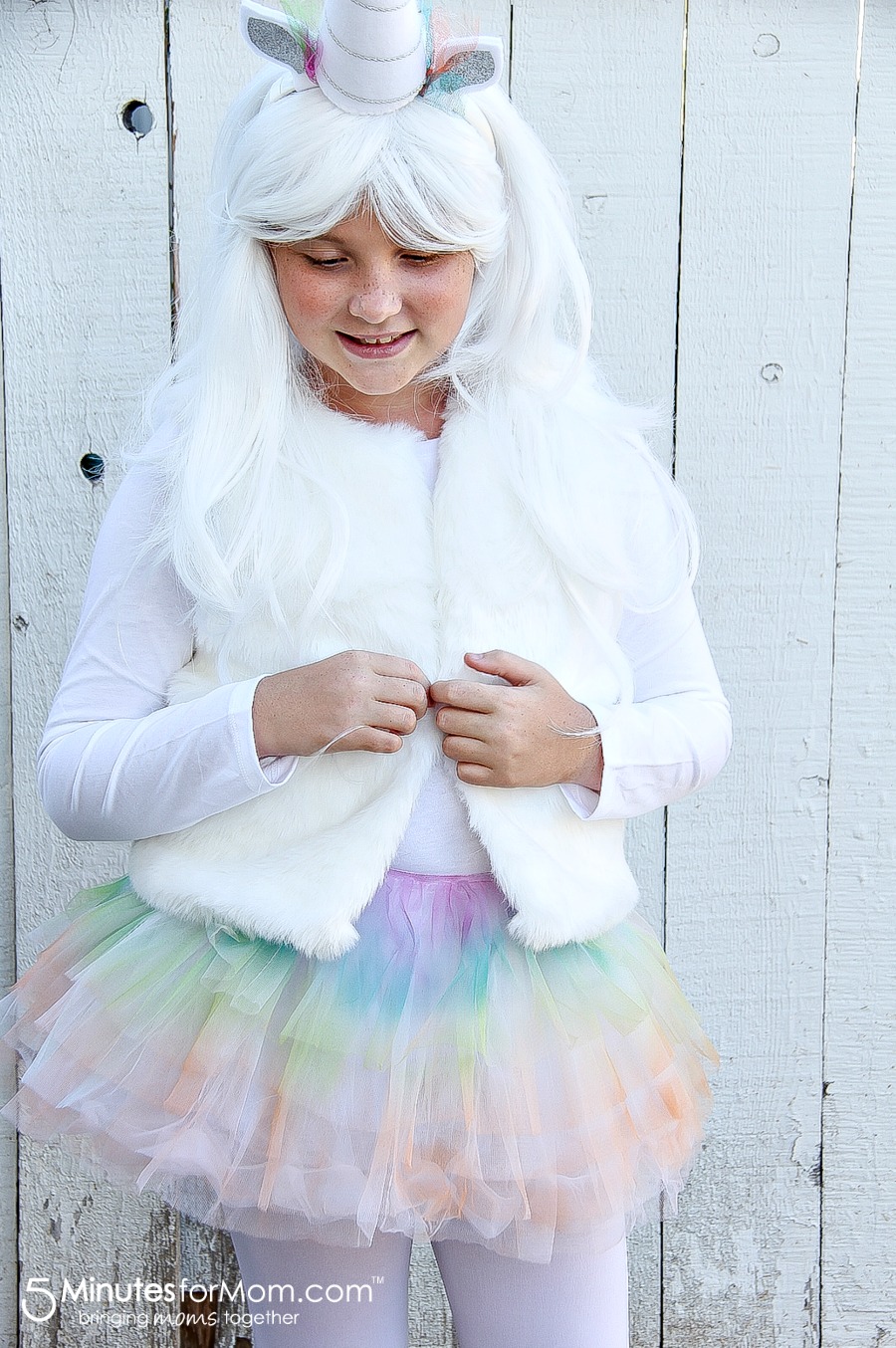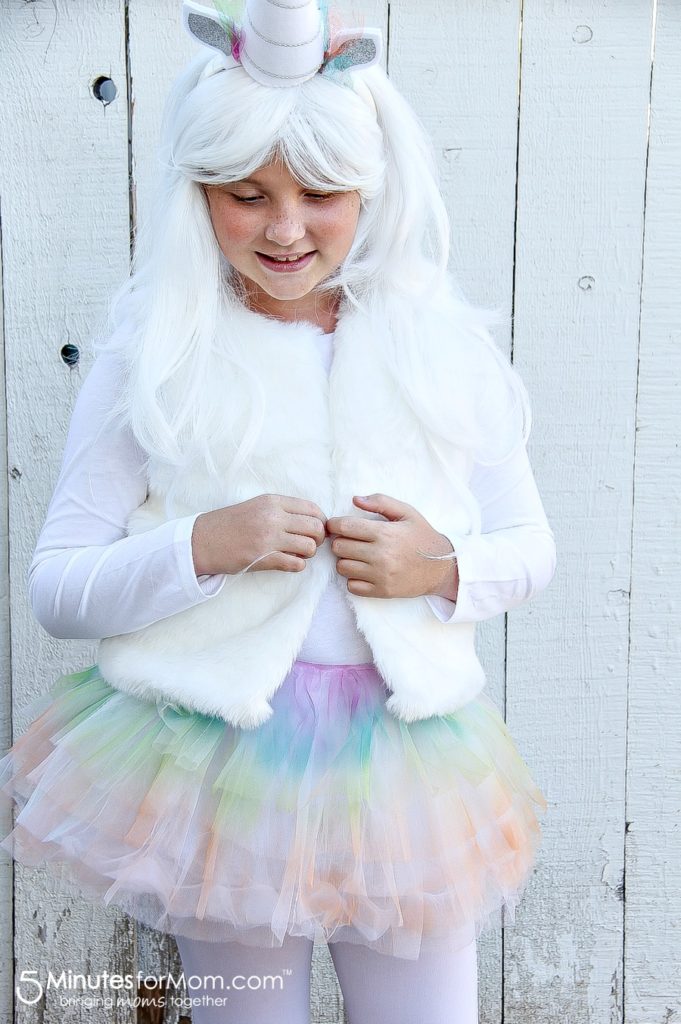 This unicorn costume has been my favorite costume to make so far. I'm showing you how to airbrush a tulle tutu and make a unicorn headband over at 5 Minutes for Mom.
Minecraft Foxy costume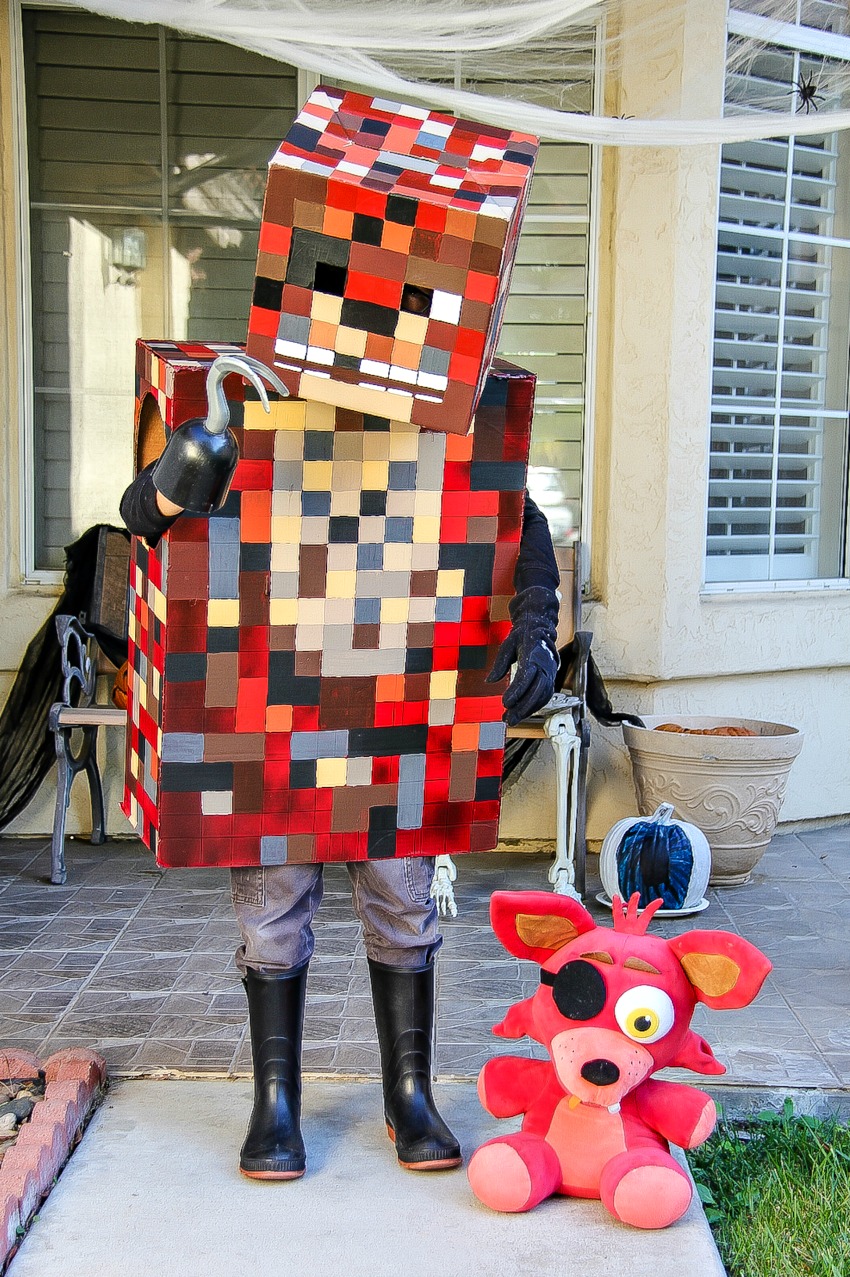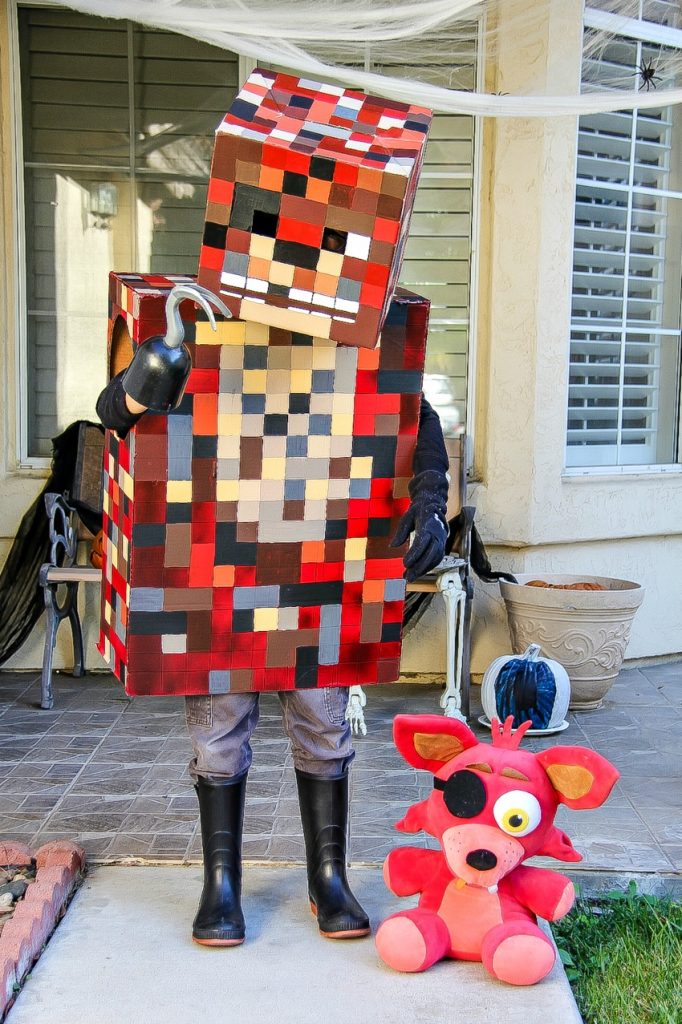 If your kid is obsessed with Minecraft and Five Night's at Freddy's then they will love this Minecraft Foxy costume. It is a little time-consuming to make given all of the squares that need to be painted. I parked myself in front of the television and binge-watched a couple of Netflix series while I took on this project over a 2-day period. You still have time to make this last minute DIY Halloween costume before the kids go trick-or-treating.
Descendants Evie costume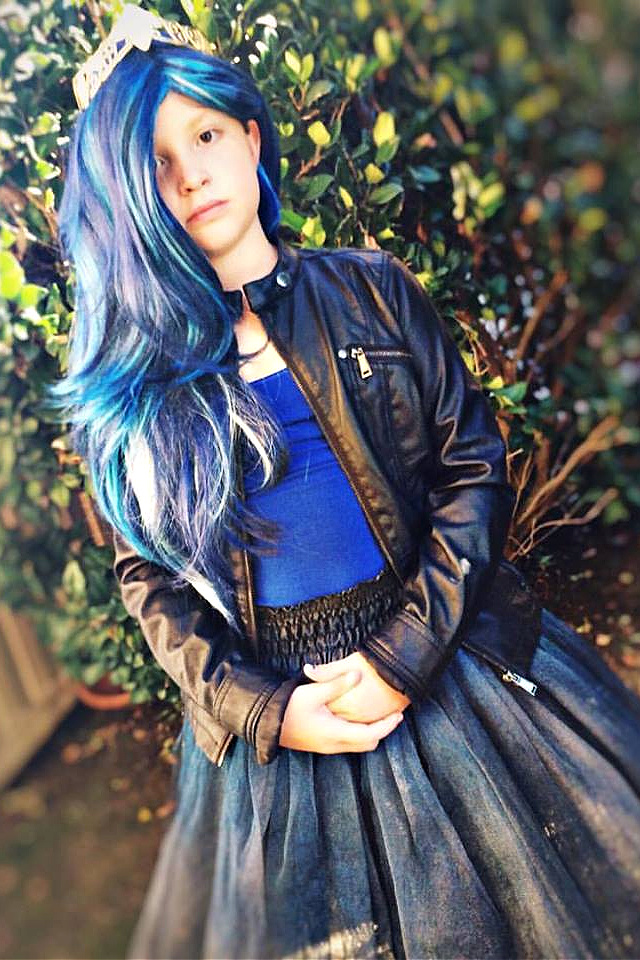 This Evie Descendants costume was from a few years ago. I actually forgot to post about it until now. You are going to see this black tulle skirt come up in more of our costumes below. It's amazing what you can do with a little spraypaint. My daughter already had the black jacket, blue top, leggings, and boots. We purchased the wig and a crown to complete the outfit.
Jack Skellington costume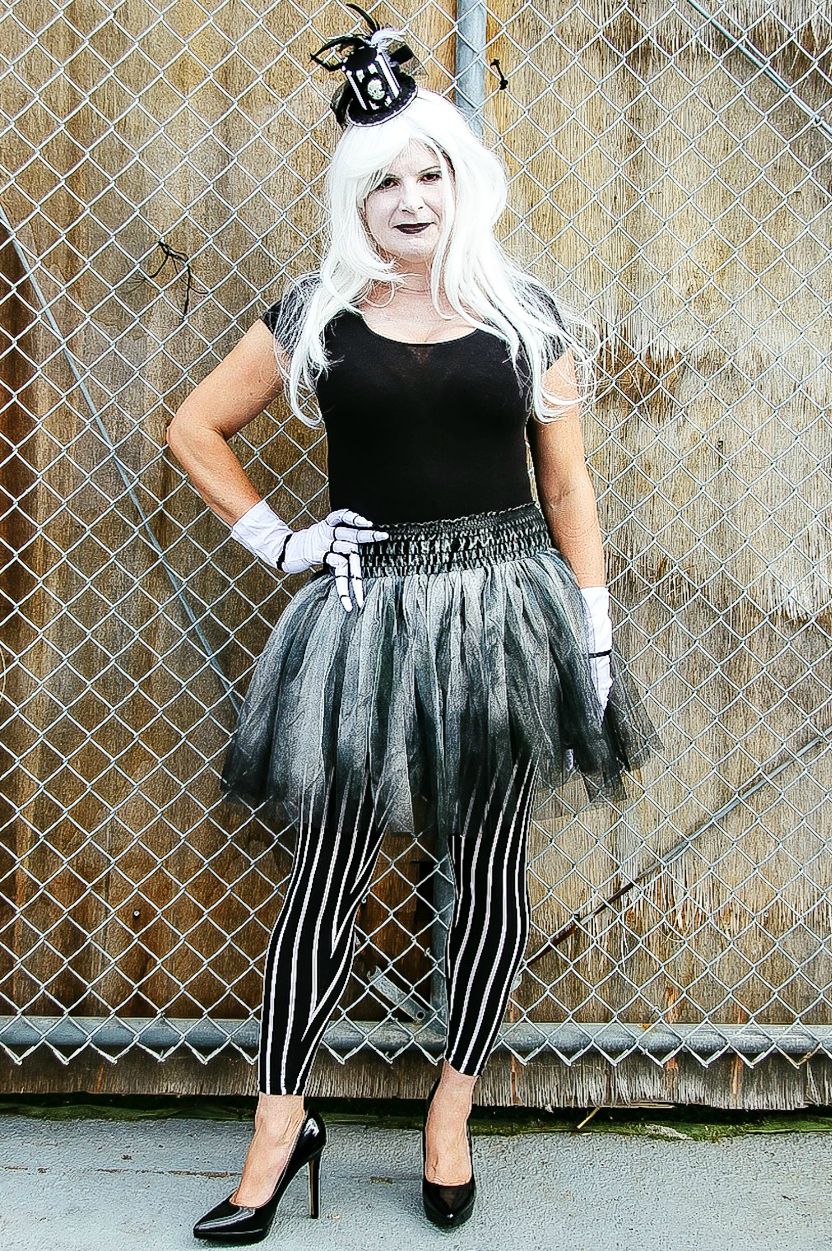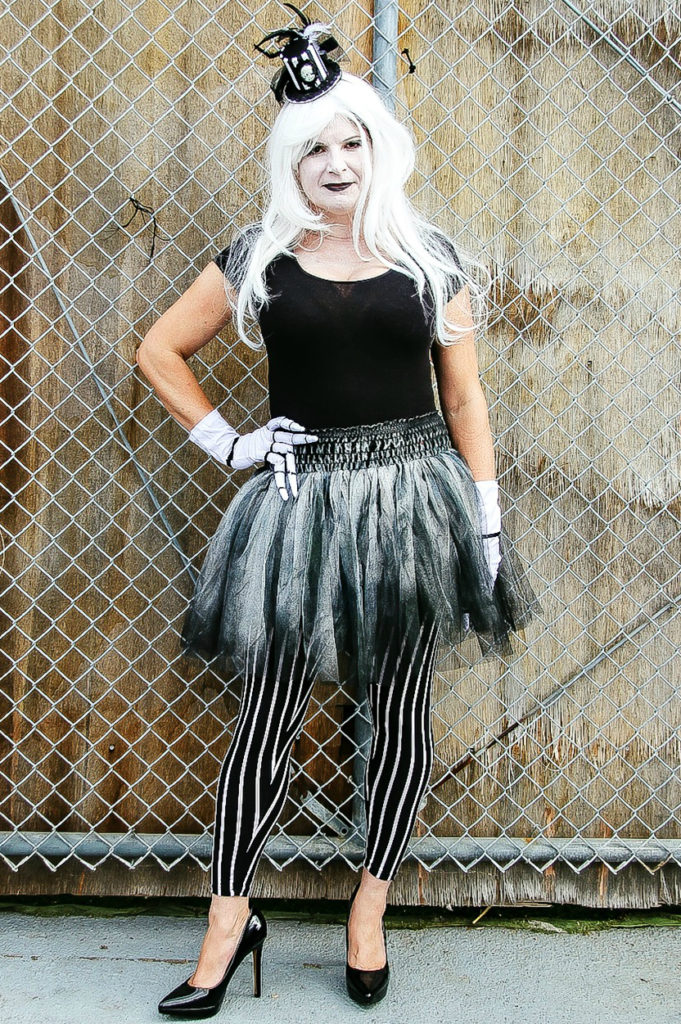 You might recognize that black tulle skirt from the Evie costume above. This time I spray-painted it white to make a Jack Skellington costume for a Halloween movie television segment I was doing.
Pirate Fairy costume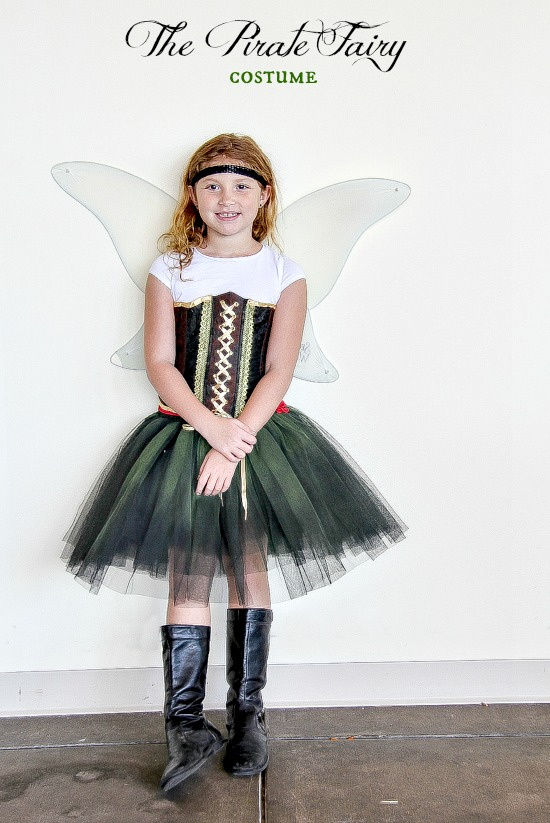 Here's one more costume using that same black tulle skirt. This time it was painted with a little green spray paint as part of a Disney Pirate Fairy costume. It's amazing what you can do with one costume piece that can be worn and changed year after year. This makes last minute DIY Halloween costumes so much more affordable.
Mr. Bump and Little Miss Giggles costumes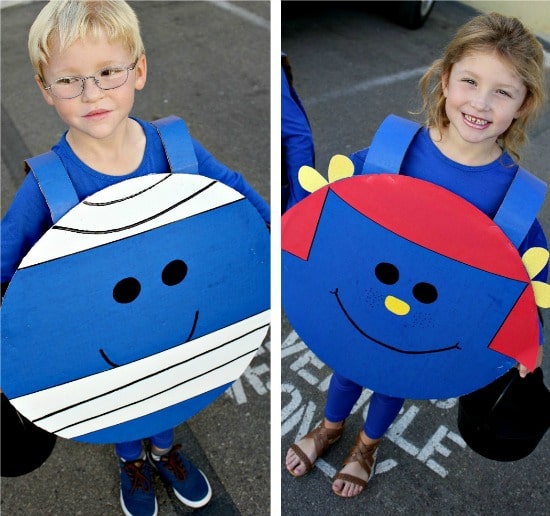 I grew up with the Mr. Men books and loved them so of course, I introduced them to my kids too. These Mr Bump and Little Miss Giggles costumes are so easy to make. They are perfect for World Book Day too.
Superhero costume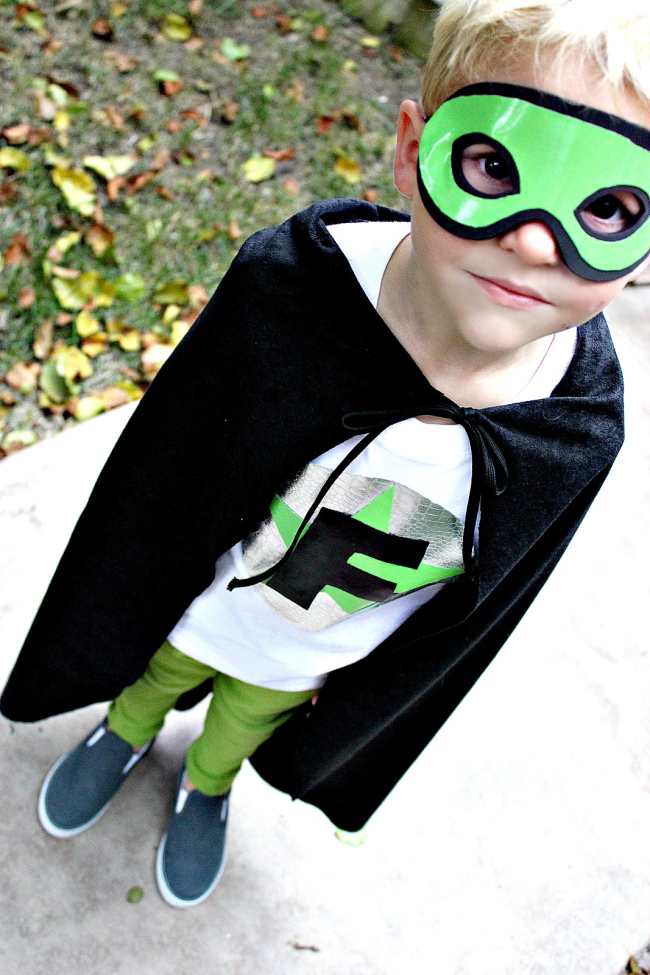 This easy last-minute superhero costume is perfect for boys and girls. We also have a post showing you how to make fleece superhero capes too.
LEGO Lord Vampyre costume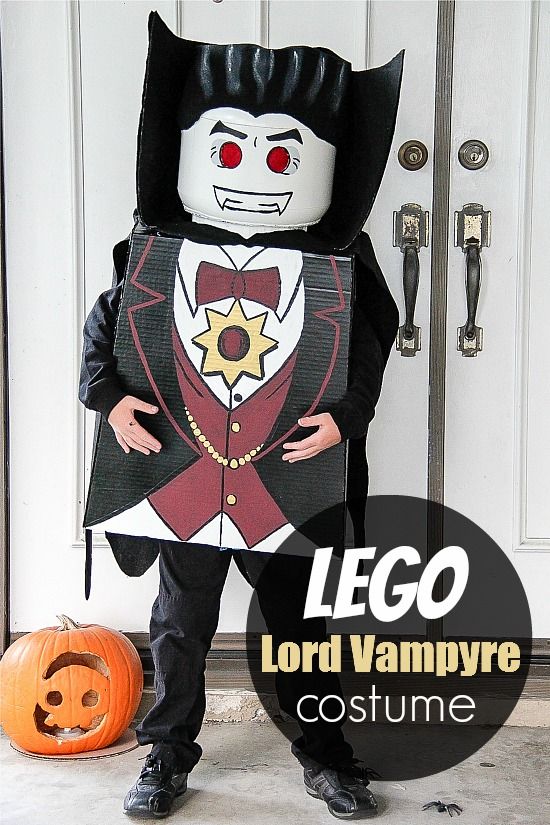 When we lived in California we attended a vampire event during Halloween at Legoland. I couldn't resist making a DIY LEGO Lord Vampyre costume for this kid to wear. He ended up wearing it two years in a row for trick-or-treating on Halloween too. This is the most time-consuming costume to make out of all of my ideas, but you still have time to do it.
Poop Emoji costume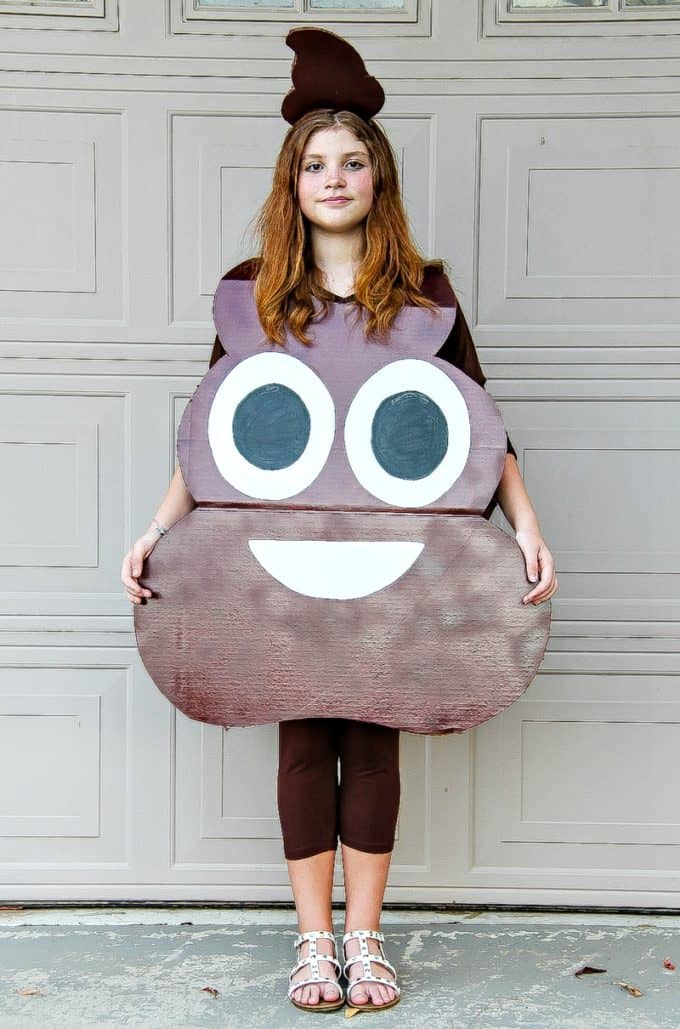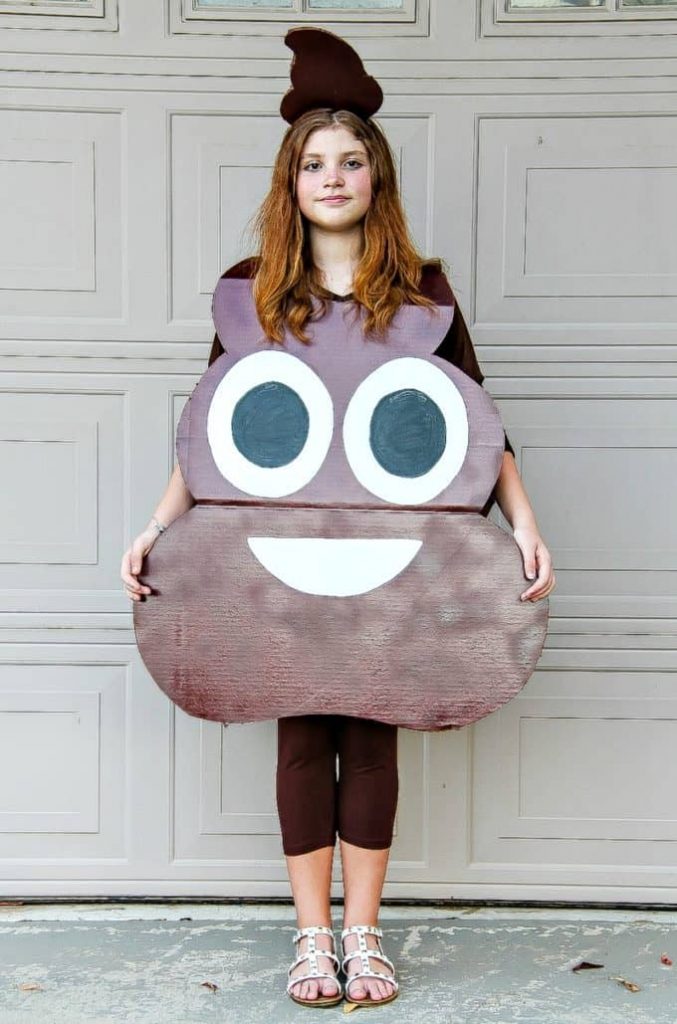 This is the easiest of my last-minute DIY Halloween costumes ideas. You can find the instructions to make your own poop emoji costume at 5 Minutes for Mom.
Despicable Me Agnes costume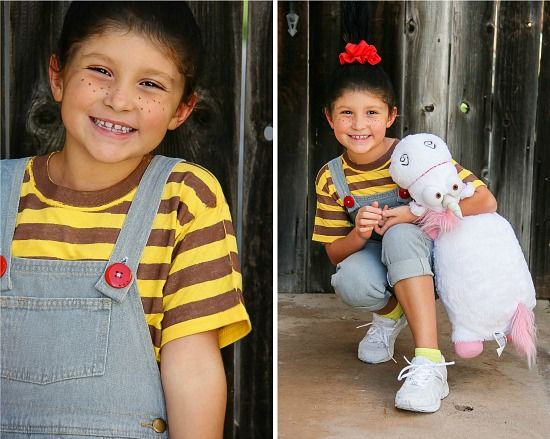 This Despicable Me Agnes costume is so cute and it's so easy to make too. It even won this girl an award in the costume contest at school.
Black cat costume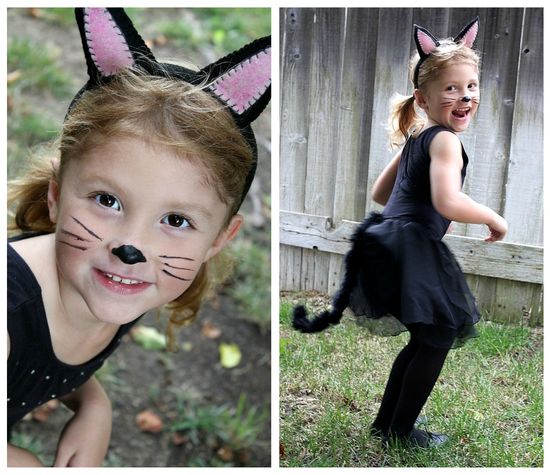 This black cat costume is the perfect last-minute costume idea for kids and adults. If you don't want to paint your face though I also have a black cat mask tutorial too.
Please pin this post for later: