This Box Tops container that looks like a pencil is so quick and easy to make and will be the perfect addition to your child's classroom or school front office.
Disclosure: This blog post has been sponsored by General Mills®
My kids love collecting Box Tops for school, especially Marisol, who more often than not will search every item I bring home from the grocery store, and before the package has even been opened she's clipped Box Tops off and put them aside. In fact, while preparing for this post, I'd purchased a number of Bonus Box Tops products at Walmart. Normally I put items aside on the kitchen counter if they still need to be photographed, but I forgot this time and put them away in the pantry and refrigerator. The next day I came back to photograph them and what do you know, all the Box Tops were missing already. So it was off to the store again for me.
She loves that she can support the school by helping them earn extra money, plus the classes often compete and whichever class collects the most Box Tops is rewarded with a party.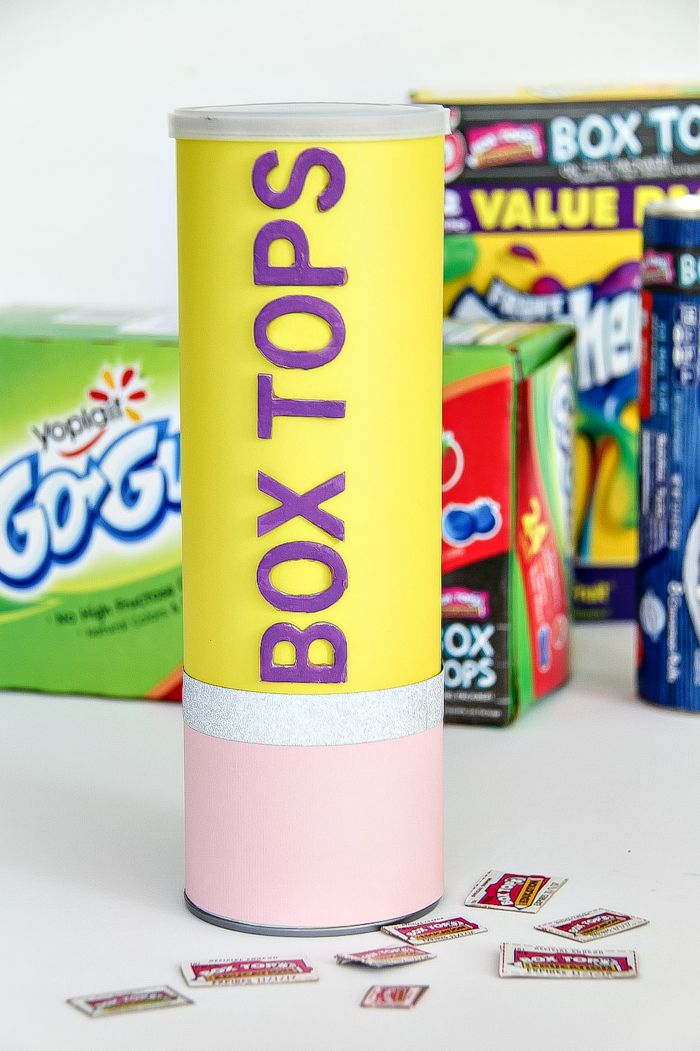 I had been keeping the Box Tops we collected on my office desk so I'd always remember to turn them in. When I came home from a recent trip Marisol had made a little paper bag that she'd hung inside the pantry so that as she cut them off she could put them straight in, but it was paper and was getting banged around a little so we decided to make something a little sturdier that we could put on the kitchen counter near the pantry instead.
What You Need To Make A Box Tops Collection Canister
canister
card stock – pink and yellow
double-sided tape
washi tape or ribbon (with double-sided tape)
X-ACTO knife
Chipboard letters or alphabet stickers (whatever you have on hand) – I used chipboard letters and purple paint
How To Make A Box Tops Collection Canister
Measure, cut, and wrap the yellow card stock around the canister securing each end in place with double-sided tape.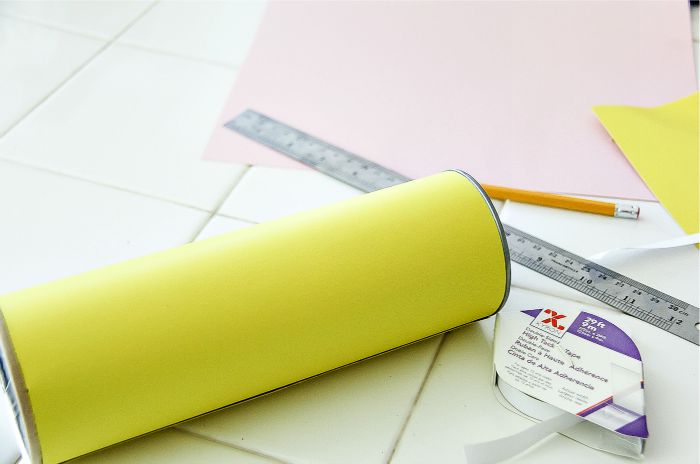 Measure and cut a strip of pink card stock approximately 2 – 2 1/2 inches wide, wrap it around the bottom of the canister and secure that in place with the double-sided tape too.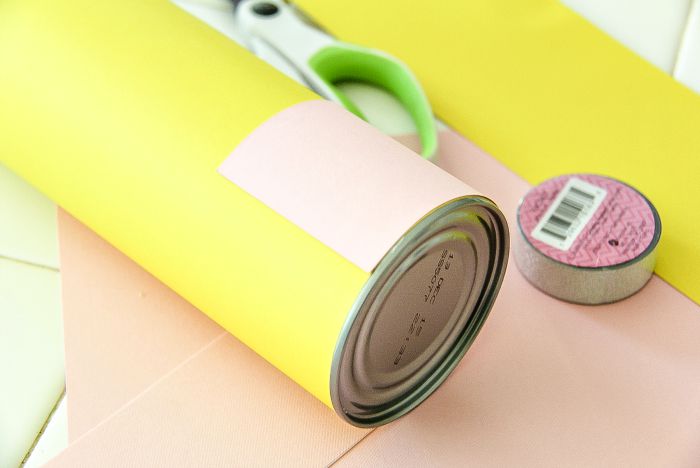 Wrap the washi tape (or ribbon with double-sided tape) over the each of the yellow and pink at the join.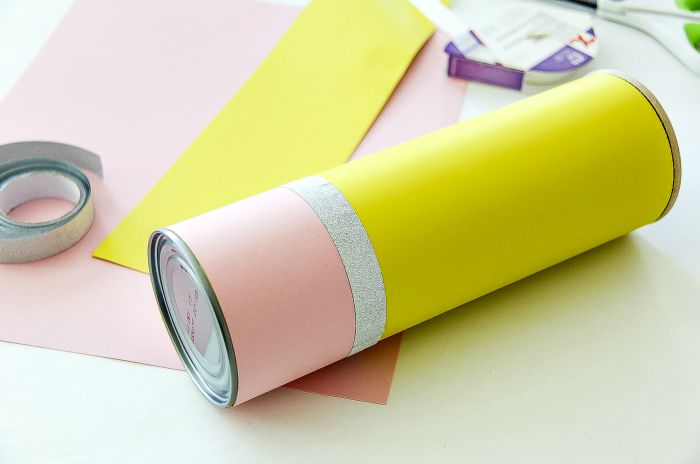 Adhere the letters to make the words Box Tops onto the canister. I painted chipboard letters purple, but you could use foam letters, stickers, or paint the chipboard letters any color you like.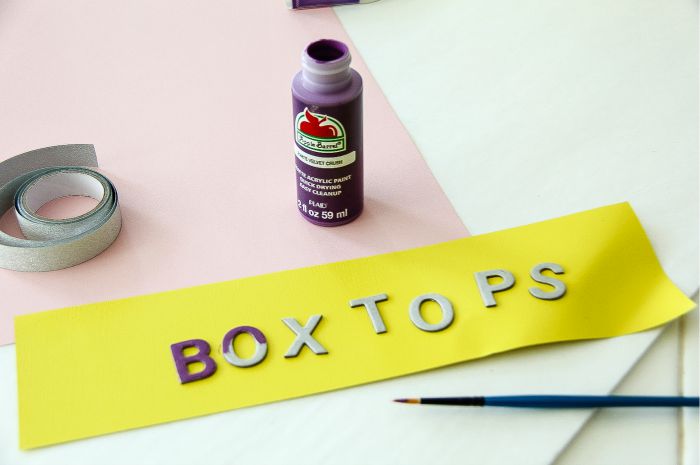 Using the X-ACTO knife cut a section out of the canister lid so that Box Tops can be easily put into the container without having to remove the lid each time – like a coin slot on a money box.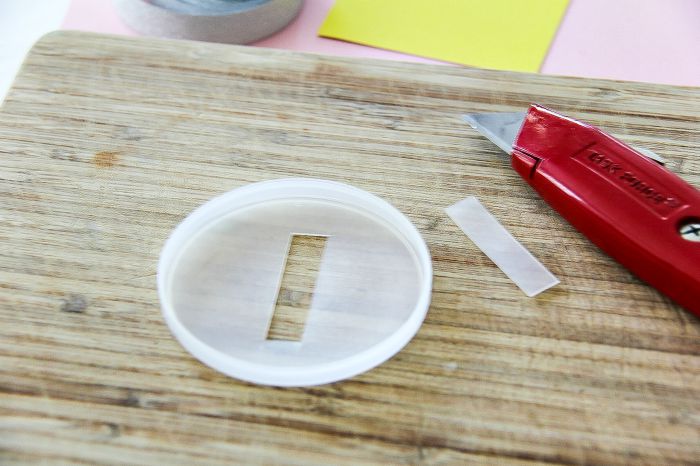 And there you have it, a simple way to store and collect your Box Tops at home until you are ready to take them into school.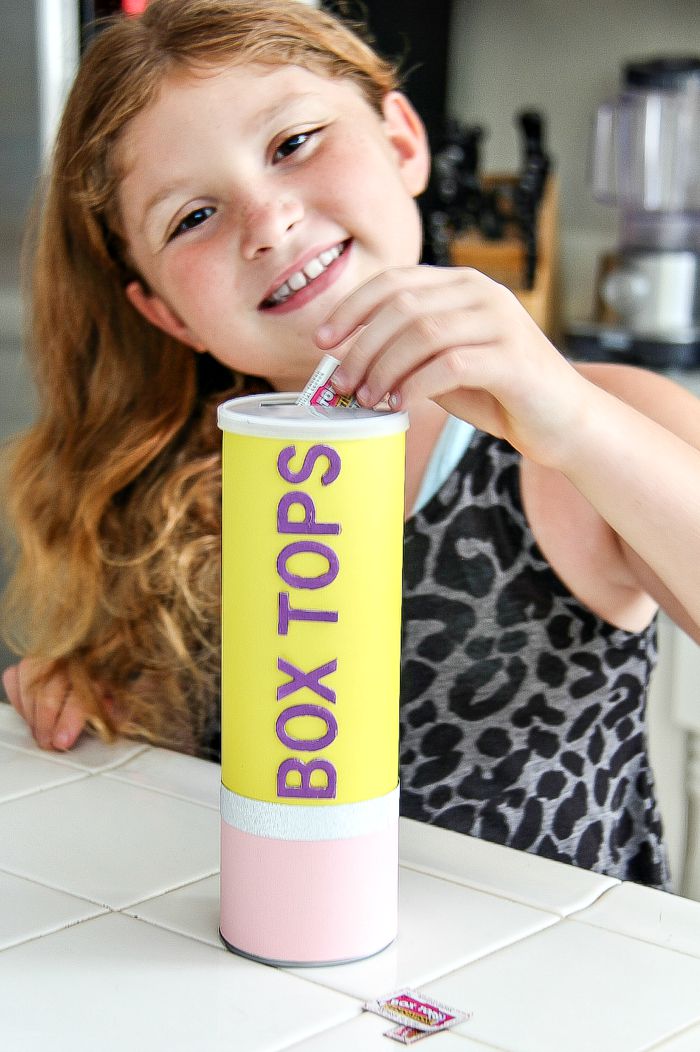 Notice how it looks like an unsharpened pencil? I was inspired by the pencil on the Box Tops.
About Box Tops
Box Tops are worth $0.10 for your child's school
Box Tops is one of America's largest school earnings loyalty programs.
Over 80,000 k-8 schools participate
Schools can use Box Tops cash to buy whatever they need.
Box Tops for Education has contributed over $525 million to participating schools since the launch of the program in 1996.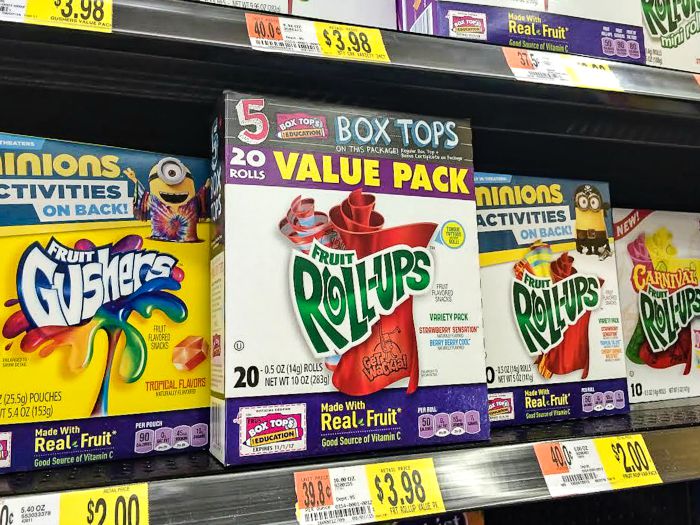 Right now at Walmart select products are banded with 5 Box Tops. Look for the specially marked packages in store and learn more about Box Tops at Walmart here.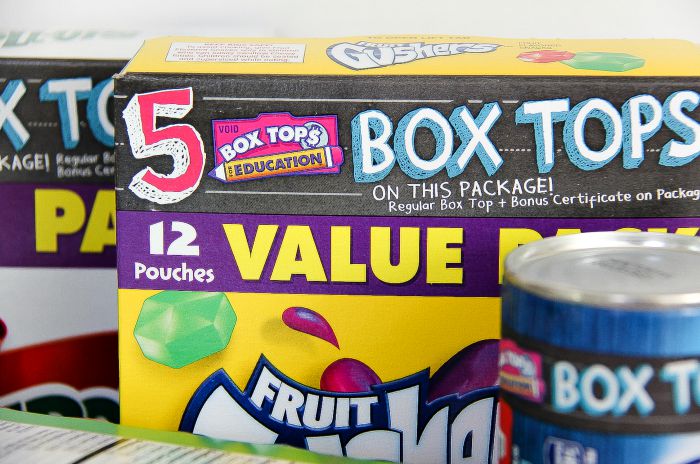 Please pin this post for later: