Having an Early Man movie night with the kids? Make these fun movie viewing treats and download the print the free activity pages too.
Disclosure: This blog post has been sponsored by Lionsgate.
On February 16, catch Dug and the gang in EARLY MAN. Set at the dawn of time, when dinosaurs and woolly mammoths roamed the earth, EARLY MAN tells the story of how one brave caveman unites his tribe against a mighty enemy and saves the day!

I cannot wait to take the kids to the drive-in movie theater to see this one, and it inspired me to create some fun snacks that we can take while we cuddle up under blankets to watch the movie.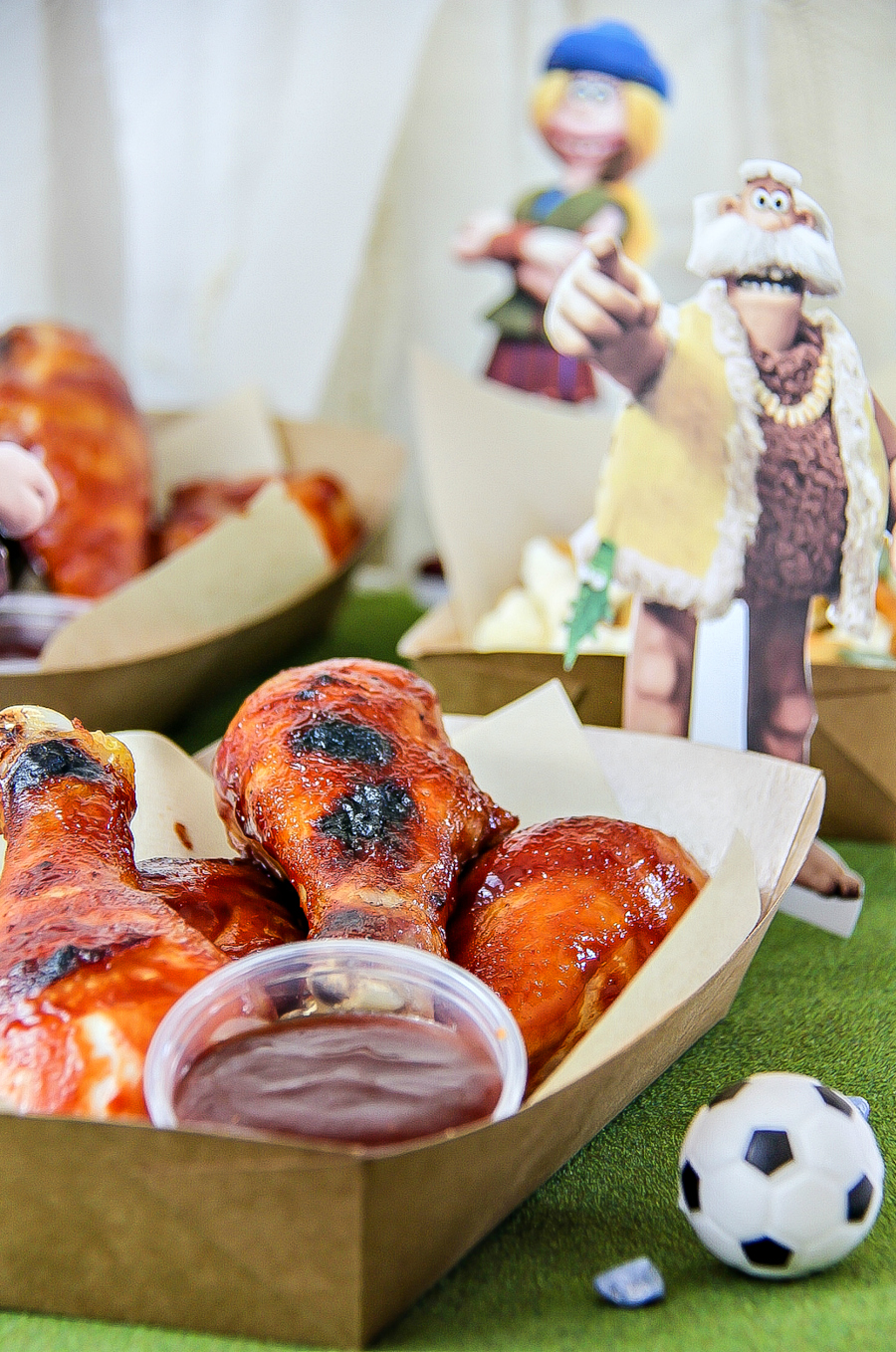 The first food tray I created is …
Homemade Honey Barbecue Sriracha Drumsticks
Makes approximately: 14 drumsticks with sauce left for dipping
Ingredients:
Chicken drumsticks
1 cup barbecue sauce
1/4 cup honey
1 tbs sriracha
Preheat oven to 375F.
Line a baking tray with aluminum foil, and then place a wire rack on top.
Combine sauce ingredients in a bowl.
Place the chicken drumsticks on the wire rack skin side down, and brush with barbecue sauce. Pop into the oven for 20 minutes.
Turn the drumsticks over, and brush the other side with the barbecue sauce and pop back into the oven for a further 20 minutes.
Brush a little more sauce over the top, and pop the drumsticks under the broiler for about 3 minutes.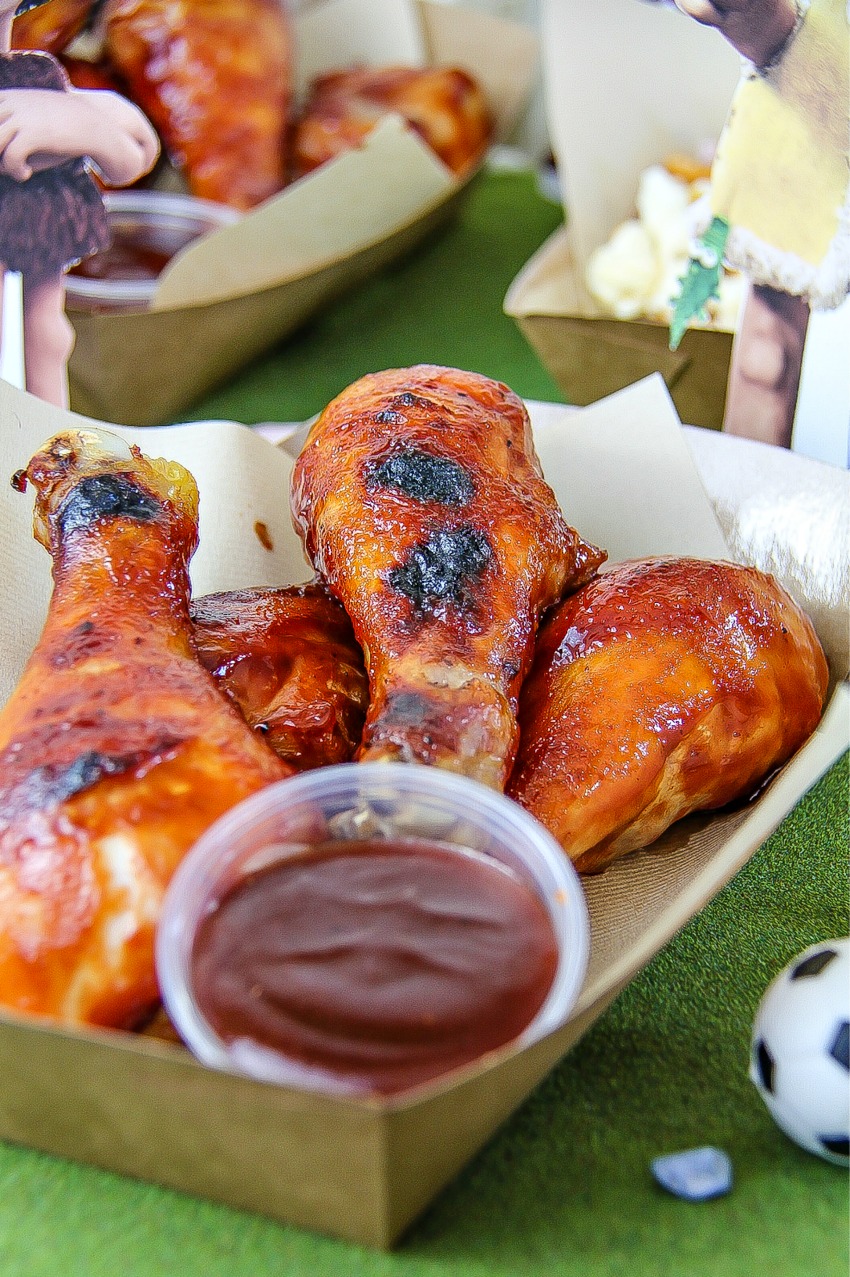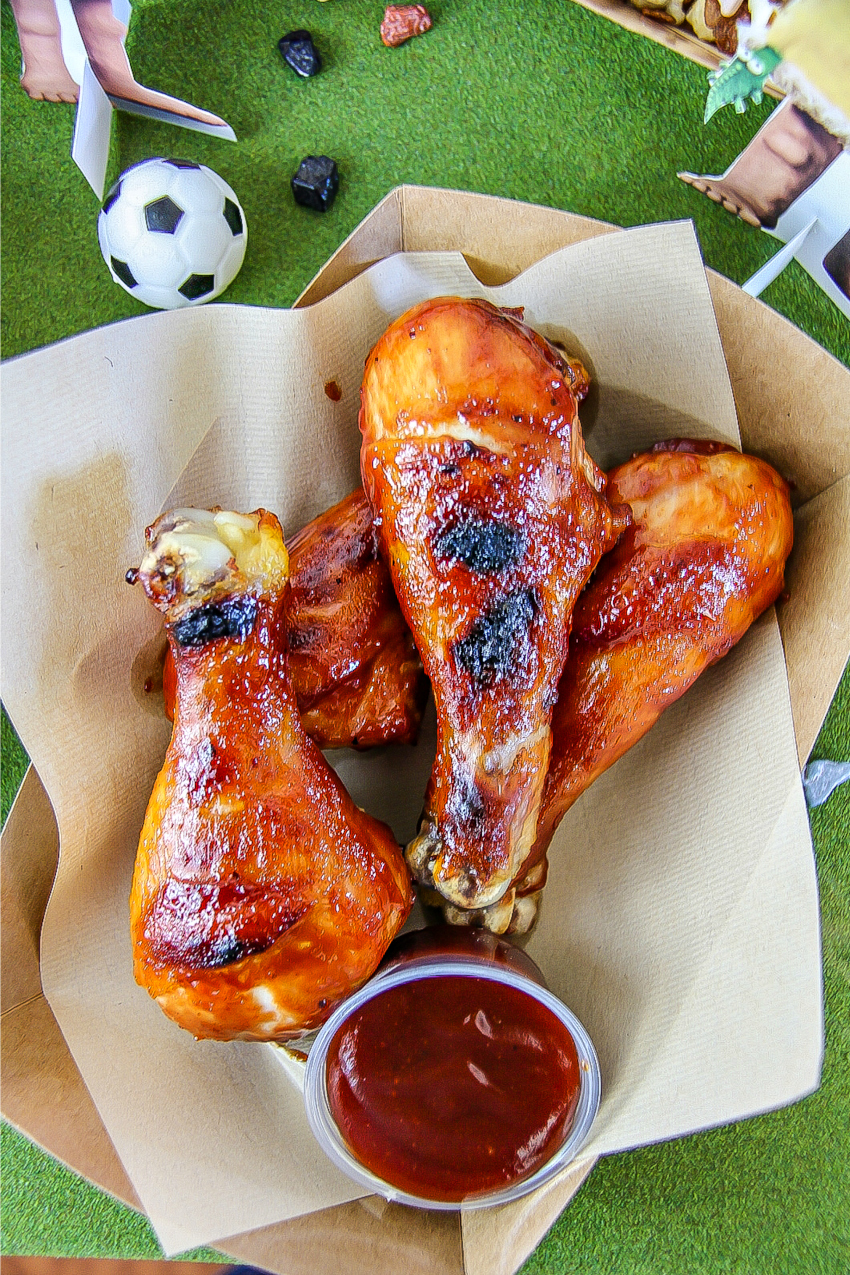 If you aren't enjoying these at home, but taking with you, then I recommend a Pyrex casserole carrier with a hot pack inside to keep them warm.
Next, we have …
Caveman Snack Mix
Ingredients:
Kettlecorn
Pretzel sticks
Chocolate rocks
Cereal
Bunny crackers (you'll see the significance of these when you watch the trailer below)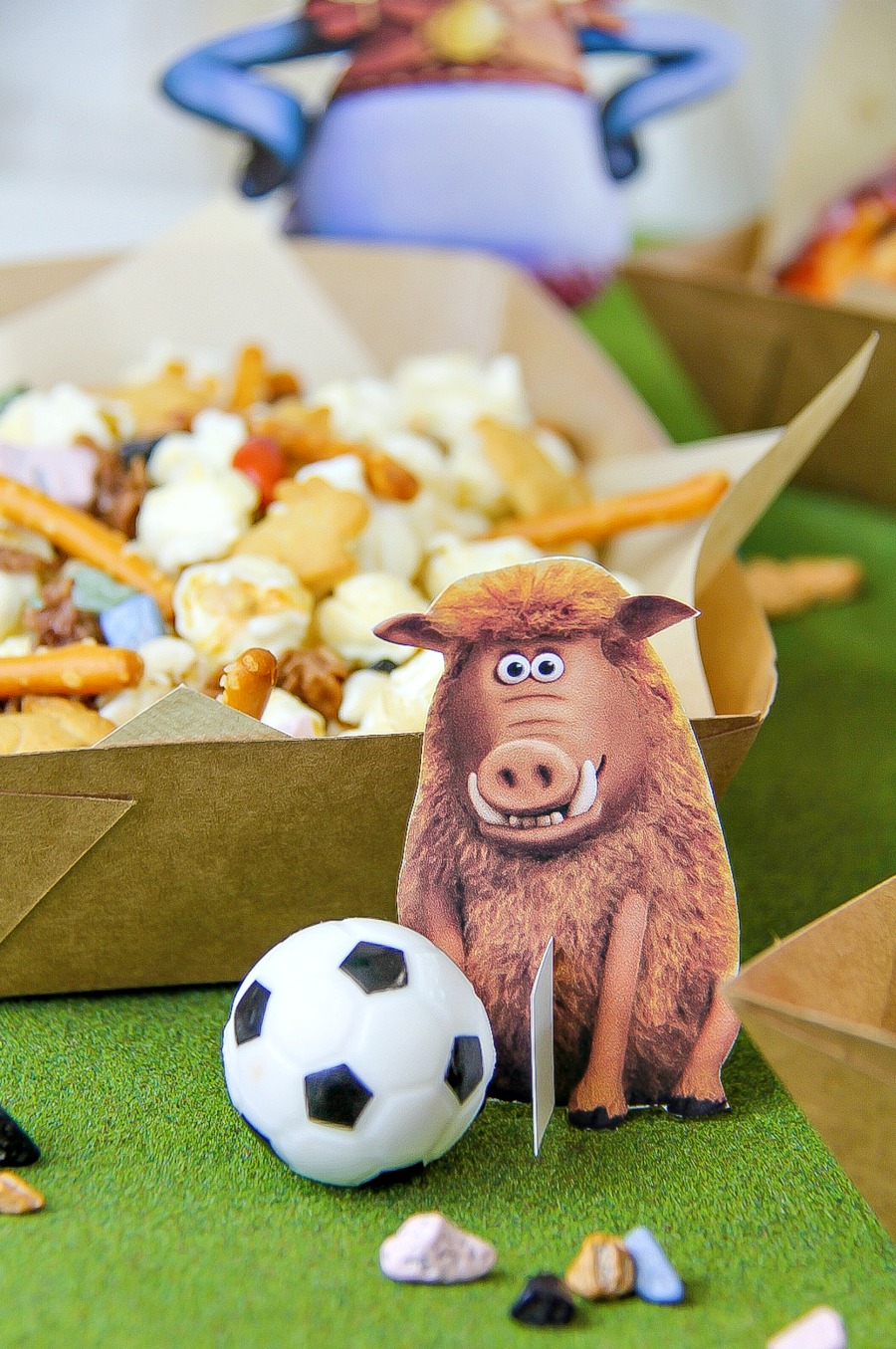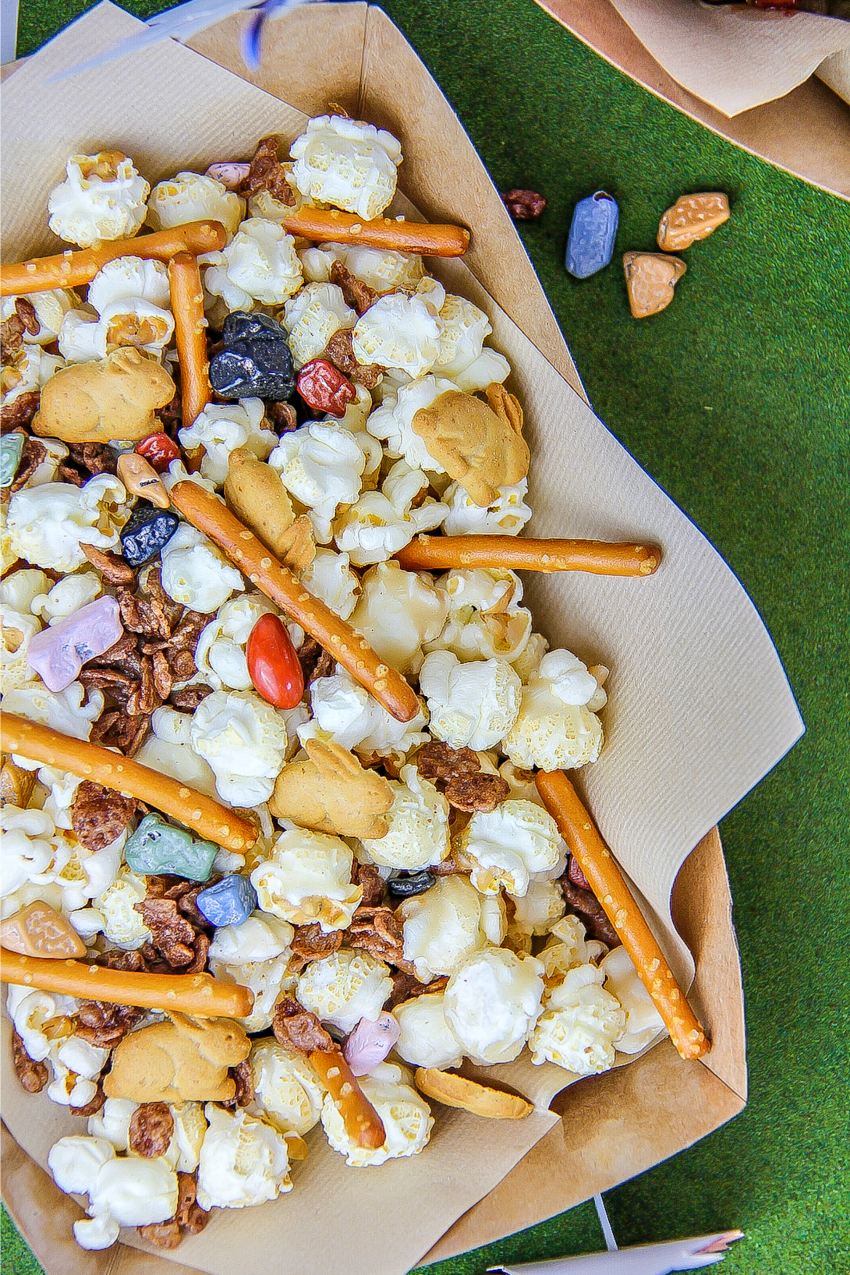 These snacks are so simple to make, are absolutely delicious, and can be made gluten-free too (just check the cereal, bunny crackers, and pretzel rods for gluten-free versions like I did).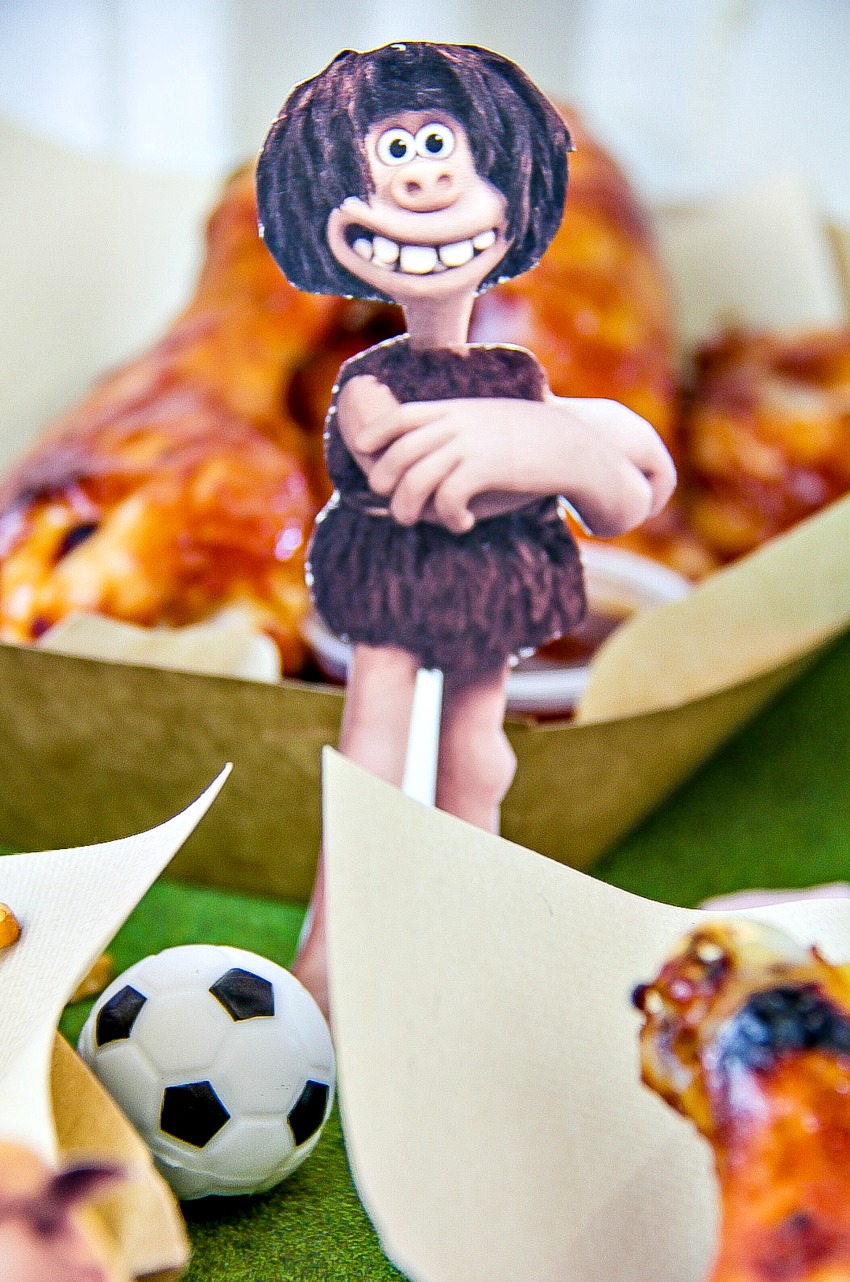 And, enjoy the movie!
Check out the trailer below.
Visit the Official Site | Like on Facebook | Follow on Twitter and Instagram
And, don't forget to download this fantastic activity book full of fun for the kids. (click on the image to download and print the PDF file).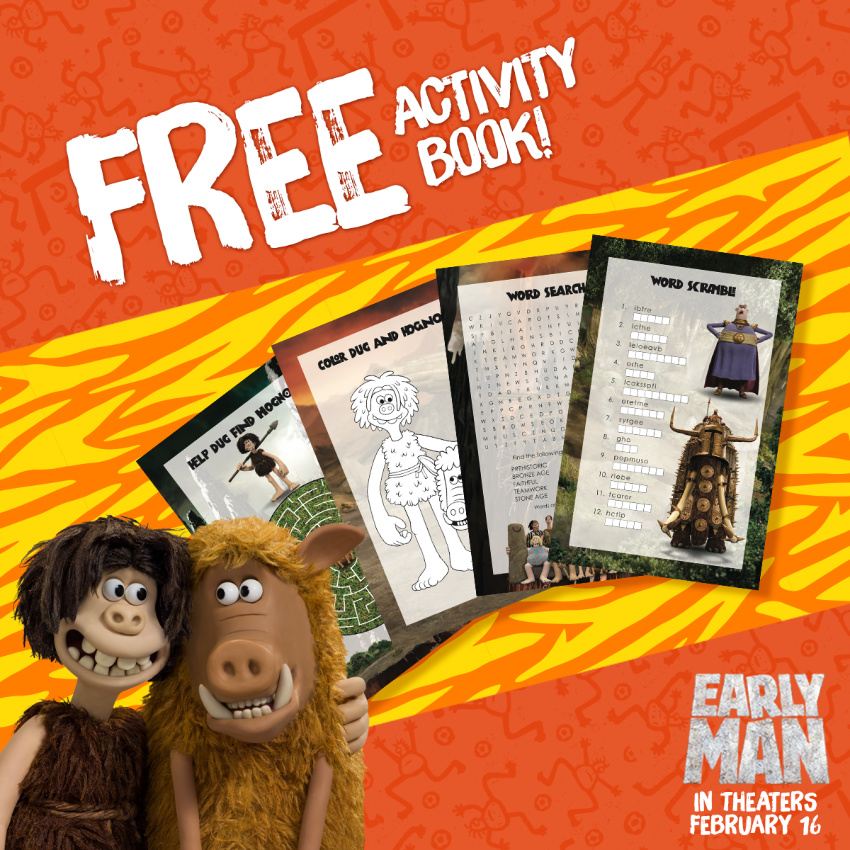 Please pin this post for later: