Using leftovers and scrap materials for multiple crafts is easy. We have five suede cord crafts you can make with remnants or just 2 yards.
My craft room is filled with scraps. There are scraps of paper, of fabric, of cord, and bins filled with odds and ends. You might say I'm a craft hoarder, and I'm okay with that. I hate to see things go to waste.
I make monthly craft projects over at Make and Takes. Marie sends me an idea and I make it happen. I love this because she always pushes me outside my comfort zone and has me trying things I never would have thought to do.
Suede cord crafts
Here are five different projects I've made that use just 2 yards of suede cord. I love being able to mix and match colors. The suede cord I normally get comes in packets of 3 or 5 different colors and is available at Joann's. Don't forget your coupon. I've also included some links at the bottom to order larger packs from Amazon.
Handmade wine glass markers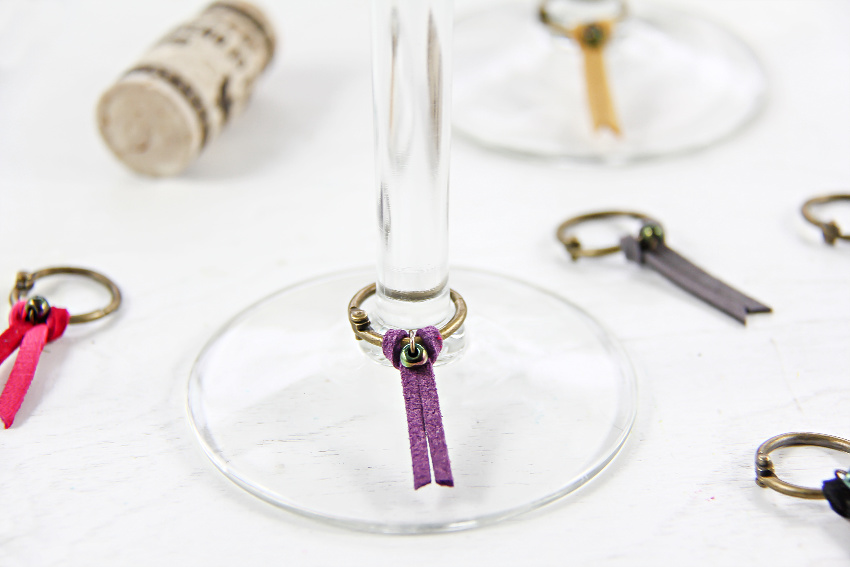 These wine glass markers are a quick and easy craft to make. You'll find the full directions over at Make and Takes. But take note of that purple suede cord because with 2 yards of it I made not only this project, but also the two projects below. I still have a little leftover for another project when one comes to me.
Leather and suede cord tassel earrings
I still love these leather and suede tassel earrings and wear them often. Although I am partial to the brown leather ones because I don't tend to wear much color. I should probably branch out a little and add a pop of color to outfits.
Multi-strand beaded bracelets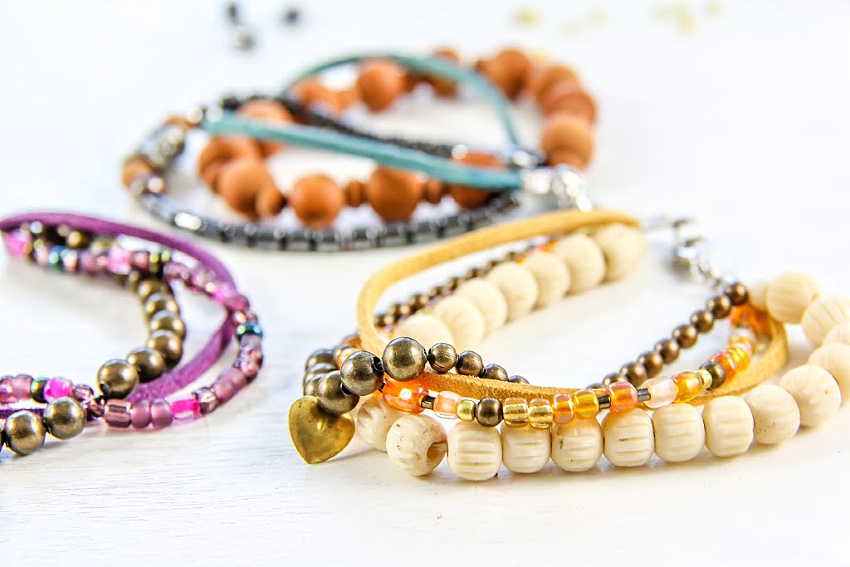 Again, note that purple suede cord on the bracelet on the left. But, you'll also see a yellow suede cord on the bracelet on the right. If you look at the top image again, you'll see that I made a glass marker out of that too. You can find the tutorial for those multi-strand bracelets over at Make and Takes too.
You saw the yellow suede cord in there too (the wine glass markers and the bracelets). So what else did I make with that color? I used it for the strap for this handmade fabric makeup brush roll.
As for the blue (the wine glass markers, bracelets, and earrings. I also used that color to make the loop on the handmade leather keychains that I shared over at Lady and the Blog.
Please pin this post for later: