Whether you are watching tennis at home, having an end-of-season club tennis party, or a tennis birthday party, your guests will love this healthy and fun tennis ball fruit tray.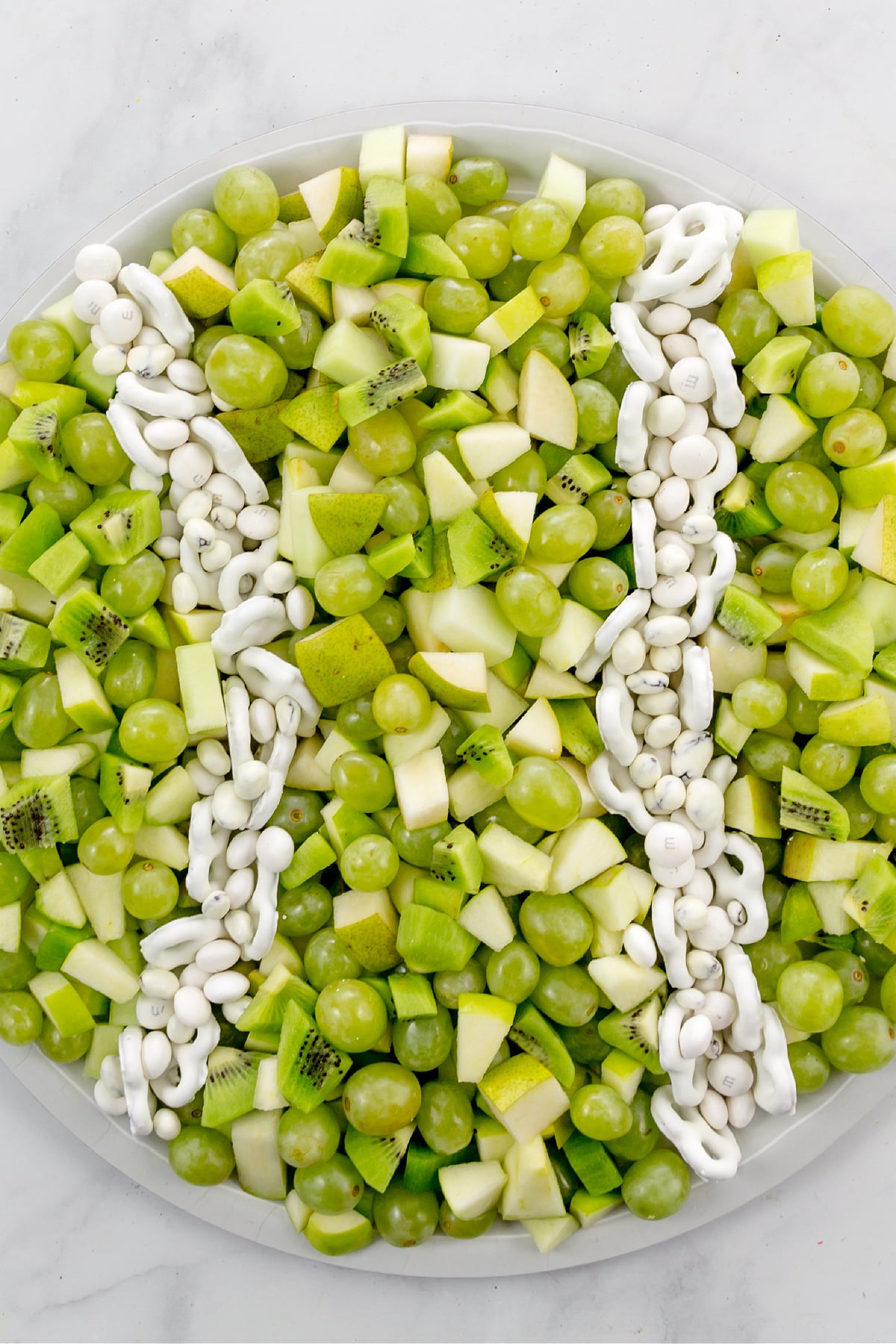 Tennis party fruit tray
This tennis ball shaped fruit tray is full of healthy and fun snacks that are perfect for your next event. It's so quick and easy to put together too and you can continually add more items to it.
Ingredients
Green fruits
White snacks
Green fruit for fruit salad
Grapes
Kiwi fruit
Green apples
Honeydew melon
Green pears
White snacks for a grazing board
Yogurt-covered pretzels
White M&M's
Yogurt-covered raisins
Mini marshmallows
Popcorn
White chocolate chips
Yogurt chips
Mini meringues
Coconut
Instructions for making a tennis ball fruit tray
Dice your apples, kiwi, pears, and melon. Gently combine all of your fruit together in a large mixing bowl.
Pour the green fruit out onto a large round serving tray and spread it out evenly.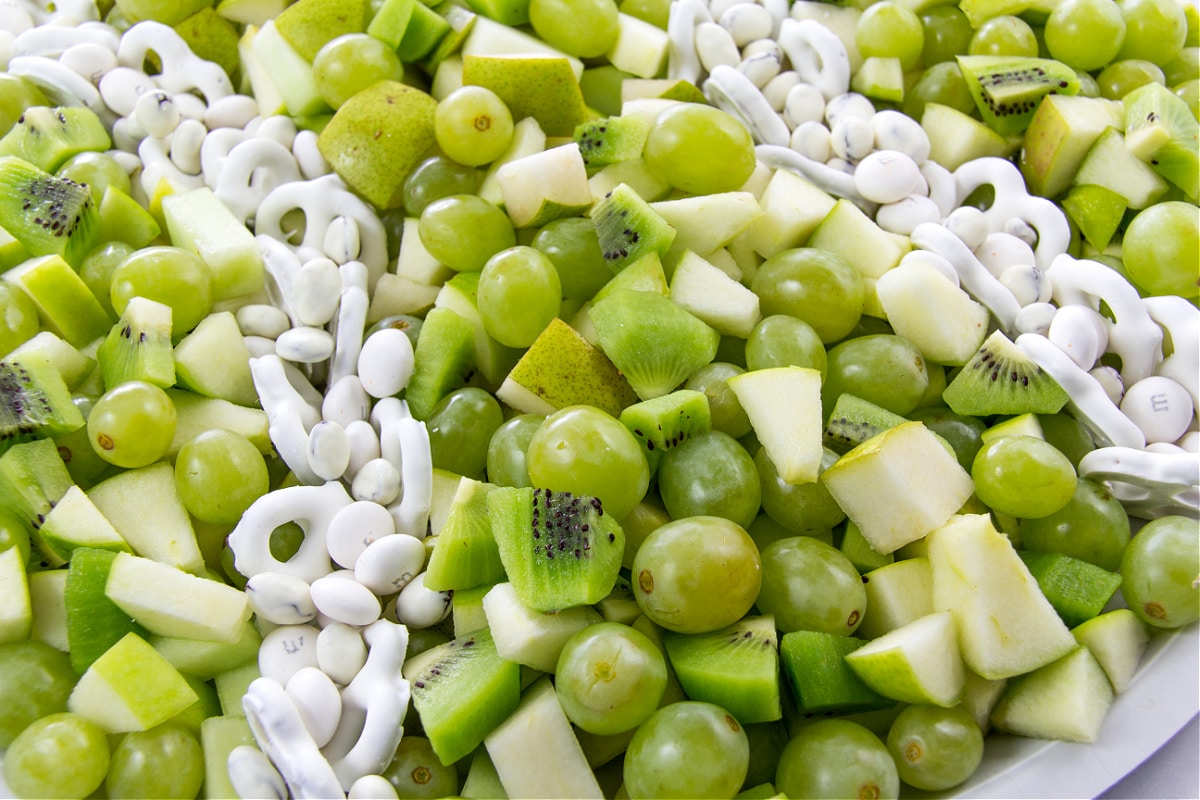 Using a couple of forks, separate the fruit into two curved lines (see photo below). Place the yogurt-covered pretzels throughout the curved spaces, and then top them with the yogurt-covered raisins, M&M's, and any other white snacks you are including.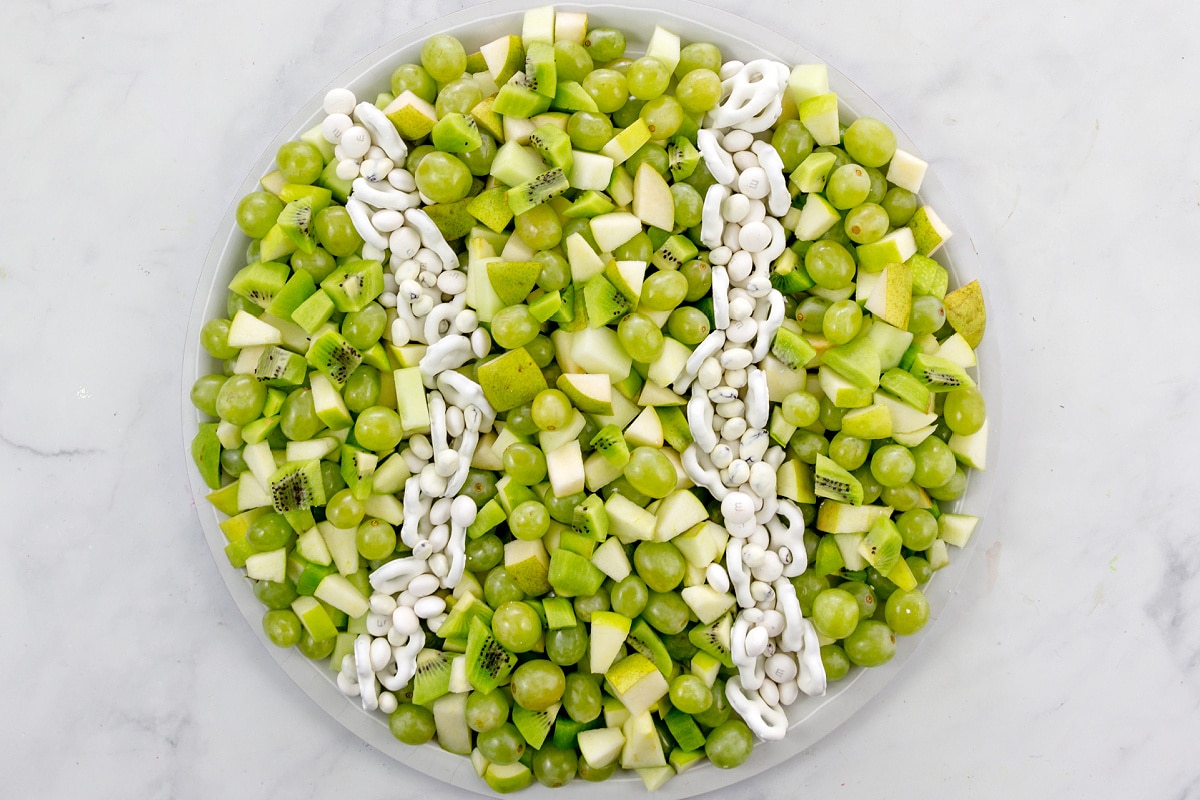 More tennis party food ideas
Are you looking for more tennis themed snacks? You will love these ideas too:
What do you serve at a tennis themed party? I'd love to read about your ideas in the comments below. We have another tennis season to go for one of our kids.