How to make leather luggage tags. These are the perfect way to show off your kids artwork, or display your favorite travel or family photos.
If you travel by plane, then you know the feeling of waiting at the carousel for your suitcase to come down and seeing 5 others that look similar to yours. And so you wait for them to go around … and around … and around, until you are sure that it's yours.
People are getting more creative with making their suitcase stand out, from brightly colored ribbons, to brightly colored or patterned suitcases.
Why not make your own luggage tags?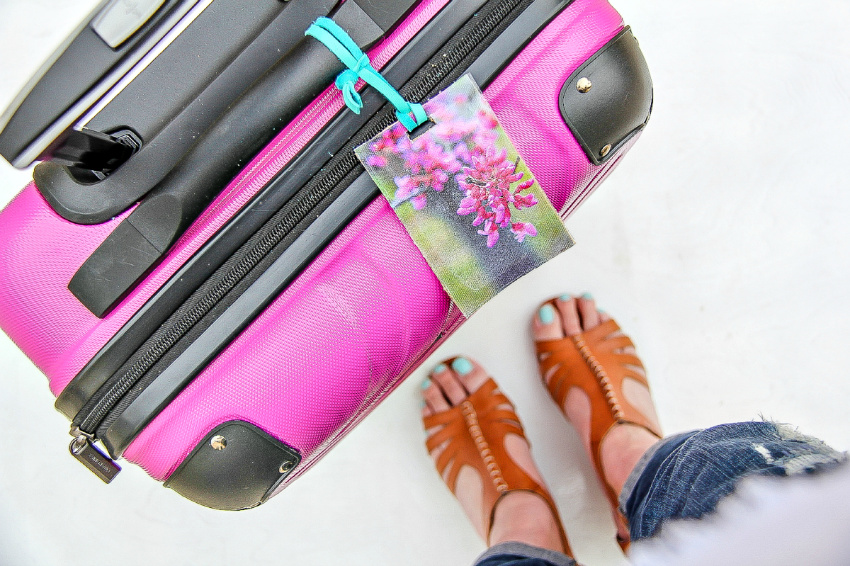 These handmade leather luggage tags are easy to make, and the best part is you can make them using your favorite travel or family photos, or even your kids artwork.
Note: This project was originally created for Hewlett Packard's MyPrintly website, however that has been taken offline. You can still find some of the projects on the HP YouTube channel though. 
What You Need To Make Luggage Tags
HP ENVY Photo Printer
HP Original Ink (Learn how to save 50% on HP Ink here)
HP Iron-on Transfers
Duck cloth canvas
Clear vinyl
Leather
Elastic cord or leather (which you'll find in jewelry sections of craft stores)
Fabric glue
Fabric knife
Iron
How To Make Luggage Tags
Choose the photos (or artwork) you want to transfer onto the fabric. Resize it to approximately 400-267. Remember to reverse the image before printing, and then print your images onto the HP Iron-on Transfer paper.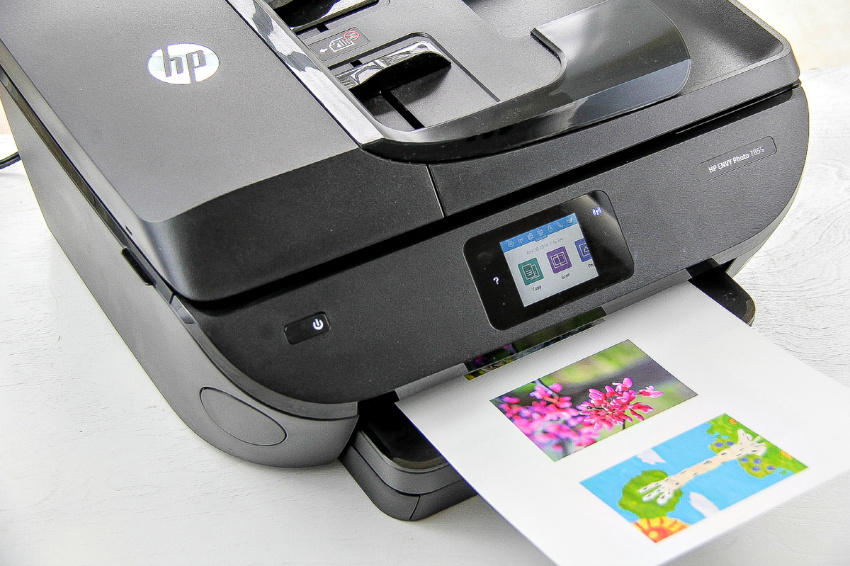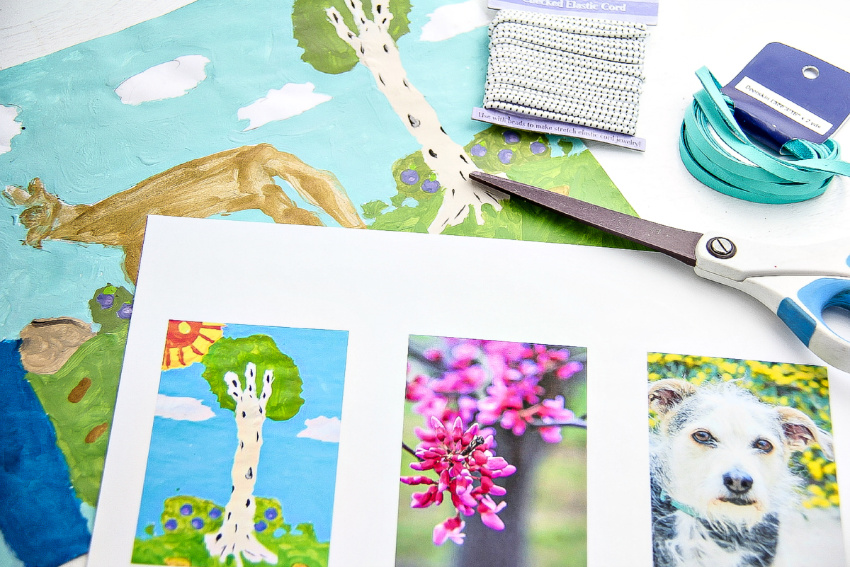 Cut the images out, leaving a border, place them face down on the duck cloth and following the instructions on the HP Iron-on Transfer paper, transfer the images onto the fabric.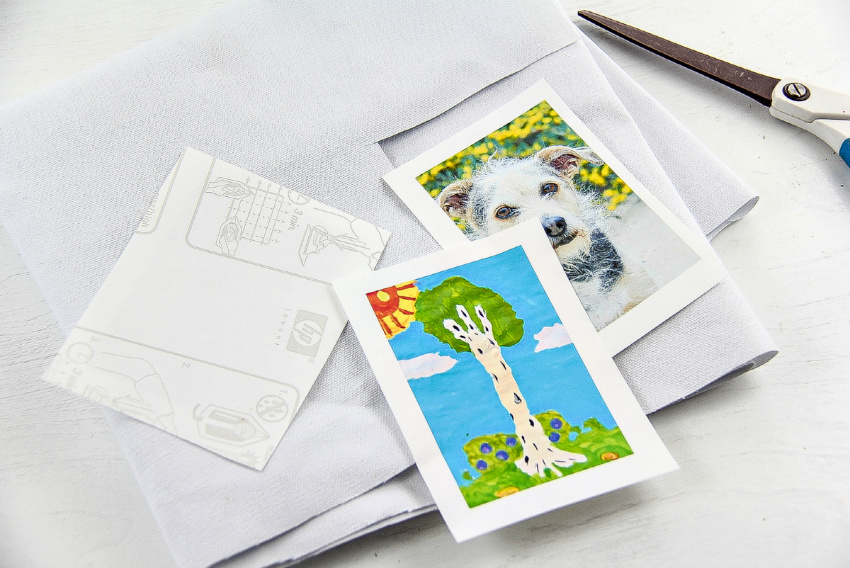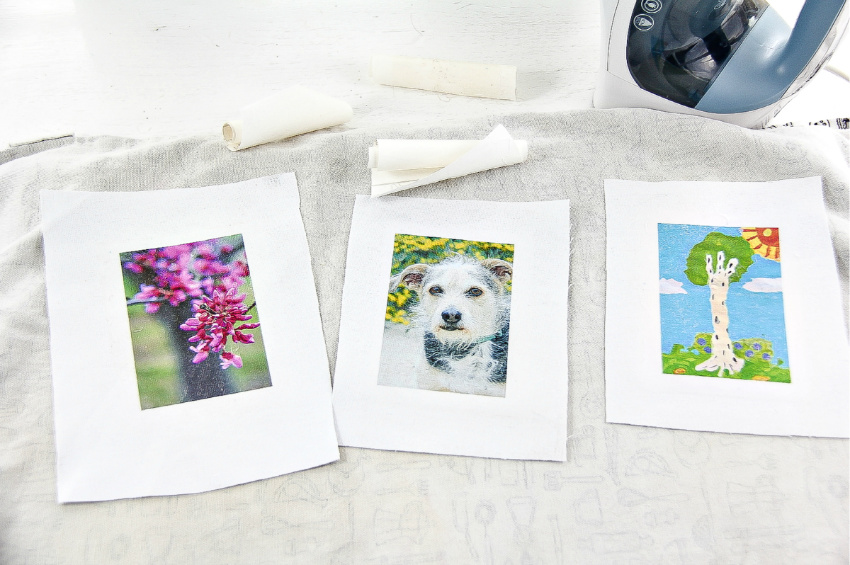 Cut out the images, and then cut out pieces of leather and clear vinyl the same size. Use fabric glue to adhere the photo transfer to the leather, and then the clear vinyl over the top (to protect the image).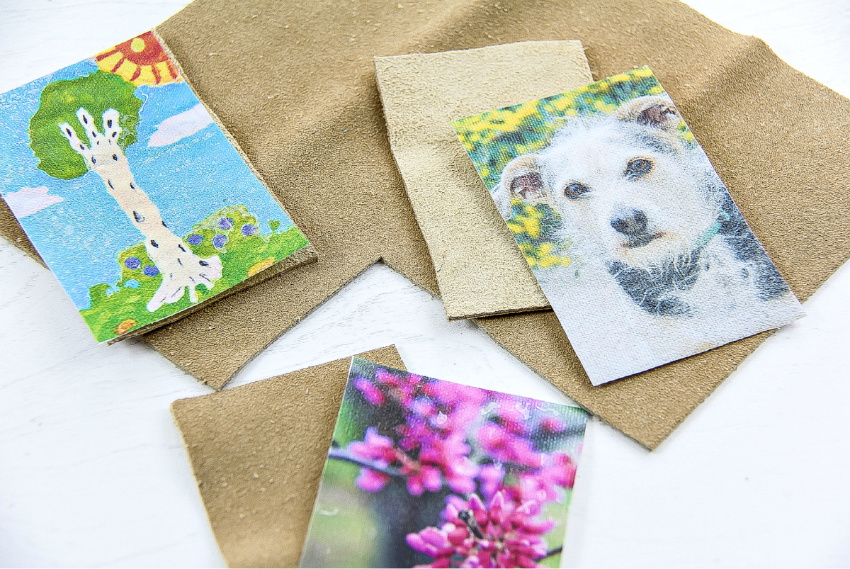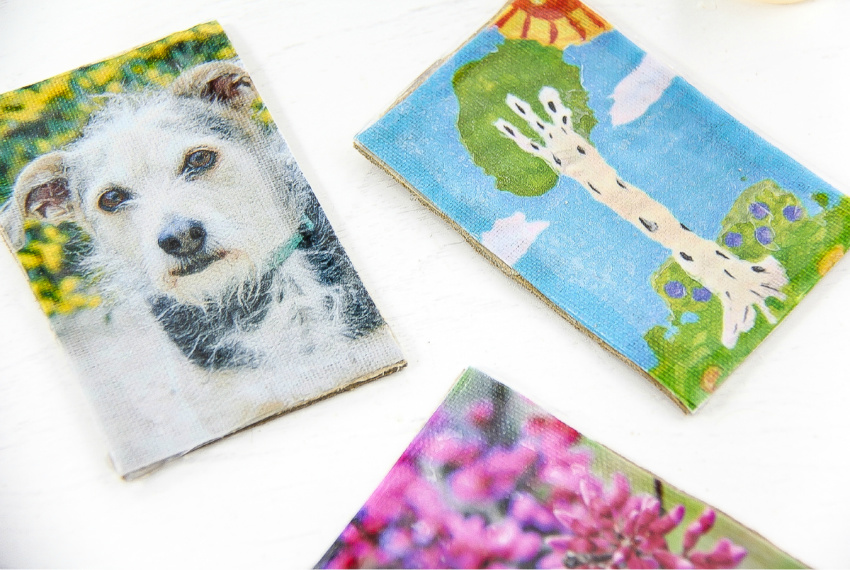 Using a fabric knife cut a small section of the top of each luggage tag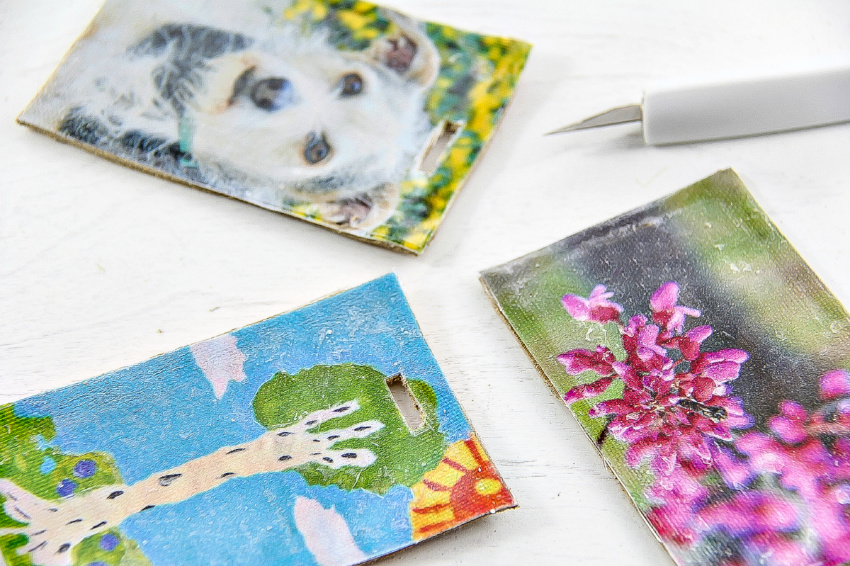 Cut sections of elastic cord or leather tying them onto the luggage tag, and then onto your luggage.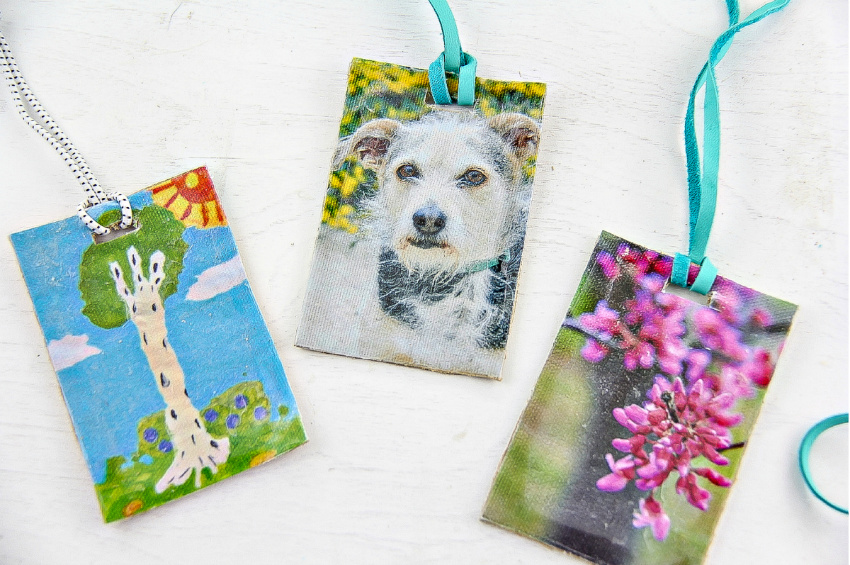 Please pin this post for later: