Want to give glamping a try? We reserved a glamping experience at El Capitan Canyon in Goleta, California and you should too.
A couple of days ago I shared a recap of the fun Epic Play Date we were invited to attend at Dos Pueblos Ranch in Goleta, California. As I mentioned, we decided to take the kids camping for the weekend.
I made a last-minute booking at El Capitan Canyon which was only a 7-minute drive to Dos Pueblos Ranch. El Capitan Canyon has a variety of accommodations available including safari tents, yurts, and cabins. I decided I wanted to give the kids a 'camping' experience, or should I say 'glamping' experience, so I reserved a Safari Tent.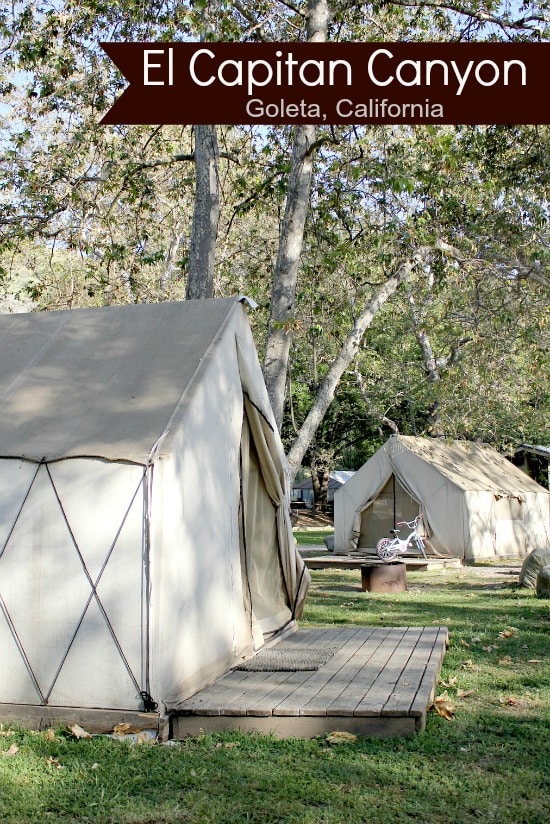 At El Capitan Canyon there is a market, hiking trails, complimentary beach cruiser bikes, a playground, and a pool. There are also numerous other activities such as a summer concert series, yoga, story-telling, and massages.
El Capitan Canyon safari tent glamping experience
This was our safari tent. There were hardwood floors, two double beds, a bedside table between the beds with an alarm clock, lamp, and flashlight. There was also a large chest that contained extra blankets, a heater, a fan, and a table and chairs. We were thankful for the electricity because it was a little chilly in the evenings, and we were able to keep our cell phones charged.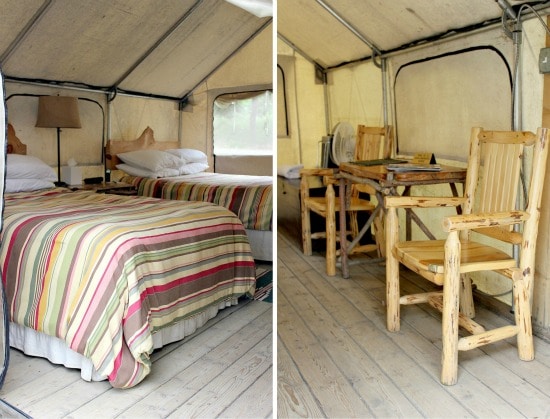 Similar to a hotel there were maps and information about what we could do in the area, and even a bowl of toiletry items. Everything we needed was provided included towels and linens. The only thing we needed to take was cooking utensils, we also took our own portable grill, although there is a grill provided for over the fire pit.
We had our own picnic table and a fire pit right outside the tent.
The Canyon Market will even deliver meals to you including a BBQ dinner (they have a few options available) and s'mores kit that you can cook over your fire pit.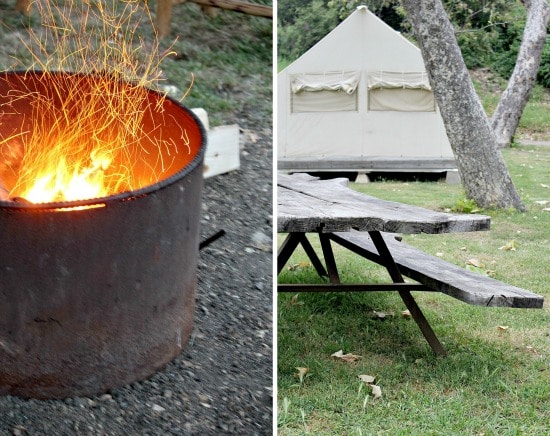 This is the perfect location for bird watching and hiking, and the wildflowers are spectacular. The kids had a great time.
On Saturday evening we watched an Acorn Woodpecker while we grilled our dinner and had s'mores.
We also spotted a prairie dog at the playground. He wasn't scared of us, and Flynn was fascinated watching it pushing the earth out of its tunnel.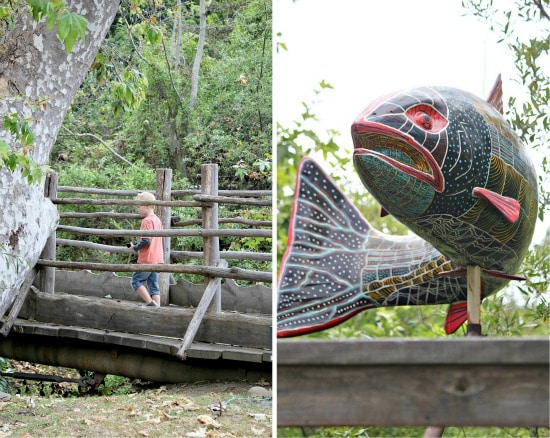 Hiking at El Capitan Canyon
On Sunday morning after breakfast, I decided we should head out on a couple of the hiking trails. The shortest one took us past an organic farm to a Llama farm. It was an overcast morning but the view over the ocean was breathtaking. The little man even saw a train going past.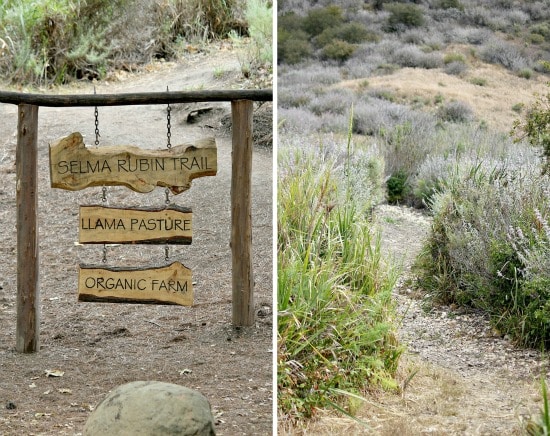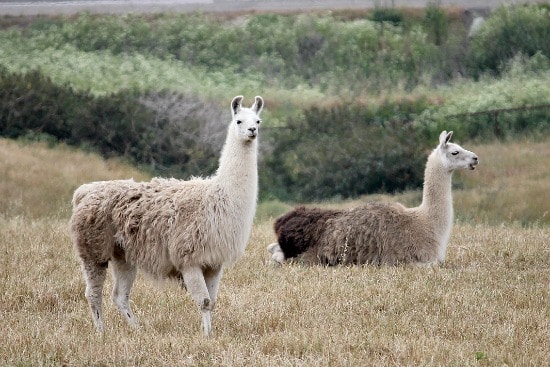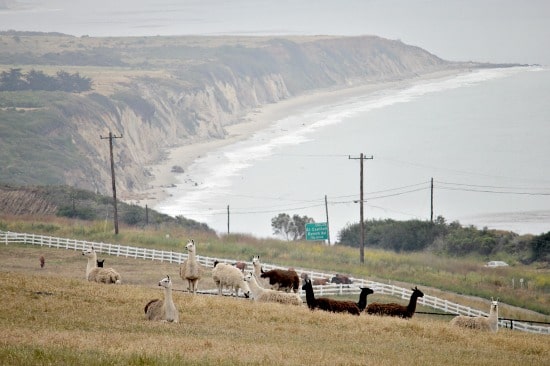 On our way back, we spotted a small sign almost hidden by the brush for the Paradise Trail. Of course, I insisted that we take that one too. It takes you on quite a steep climb to the Overlook. Thankfully though once you have reached the top, it's all downhill to get back to El Capitan Canyon.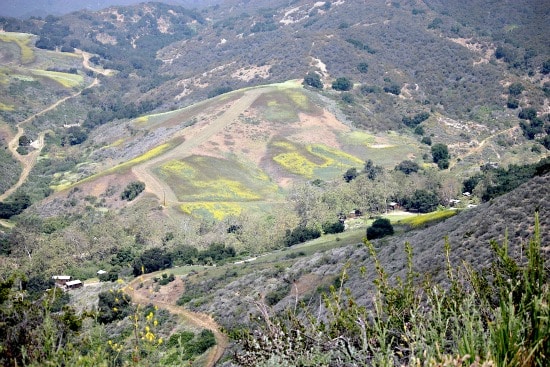 El Capitan State Beach
Once we returned to our car we headed down to El Capitán State Beach. It's a lovely spot and there's a short nature trail. The only thing I would warn you about is the tar on the rocks. I ended up throwing out my flip-flops, and there was a lot of scrubbing to get it off the kids' feet and knees. Unfortunately, we arrived right on high tide, but if you go at low tide I can imagine that you would see an abundance of sea life in the tide pools. The kids especially loved all of the ladybugs they found on the seaweed that had washed up onto the sand.  At one time Flynn had 5 on his arm.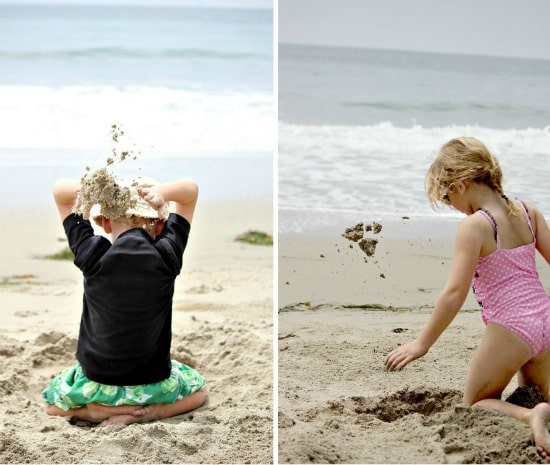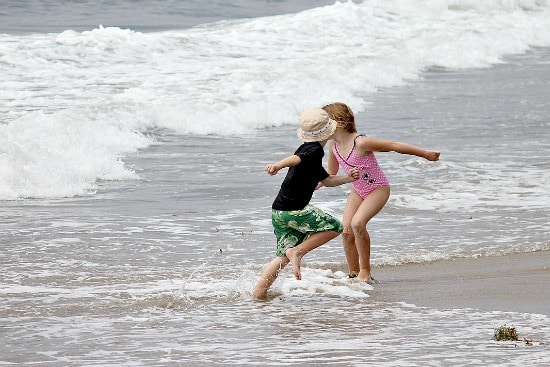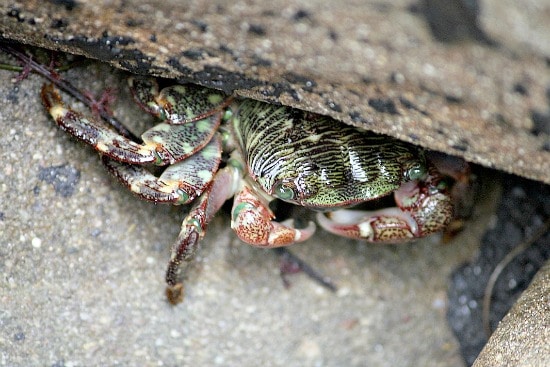 Now, go and book a trip there for summer vacation. You will love it. I would love to go back once their summer concert series is on. 
Please pin this post for later: