How many other mother's go crazy spending money over and over again on pants that end up looking like this?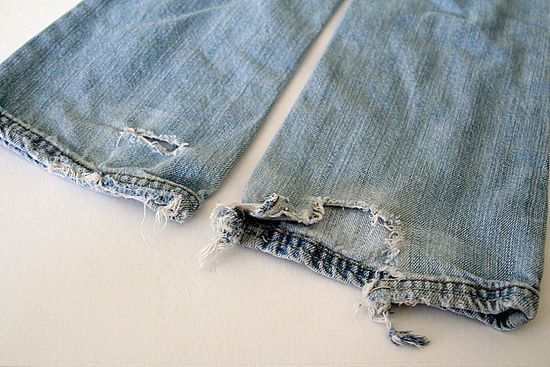 I'm so tired of it.  You can't donate them, and yet you feel guilty for throwing them out.  Today I decided to add a little something to these and turn them into new summer pants for Marisol. 
So I chopped off the torn bottoms.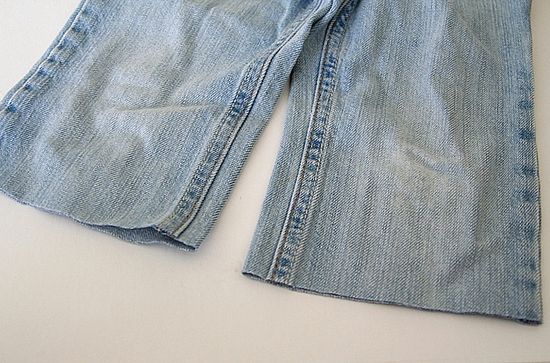 Cut up some sweet flower fabric (that I picked up on clearance this week at Beverly's for $2 a yard).  I stitched up the sides and attached it to the bottom.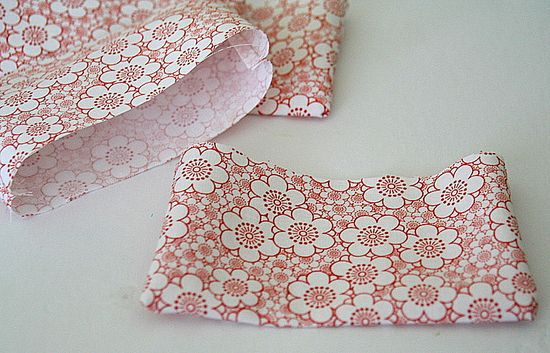 Then I hand-stitched a pretty lace trim (I really need an industrial strength sewing machine). And viola!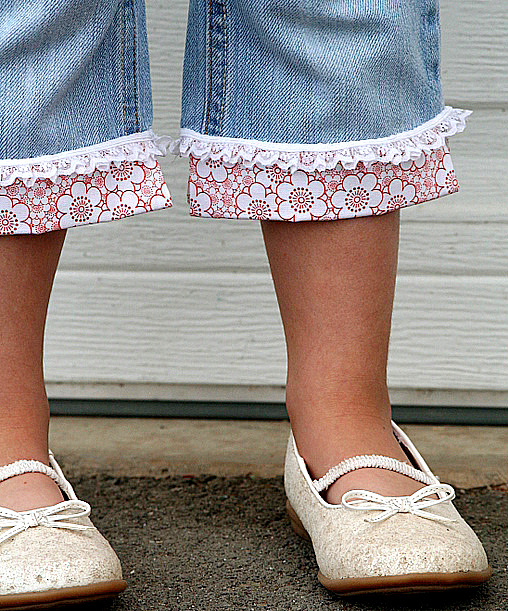 Such a simple way to bring new life to old jeans, and perfect for the weather we are currently experiencing.  More importantly, there is a very happy little girl who loves them.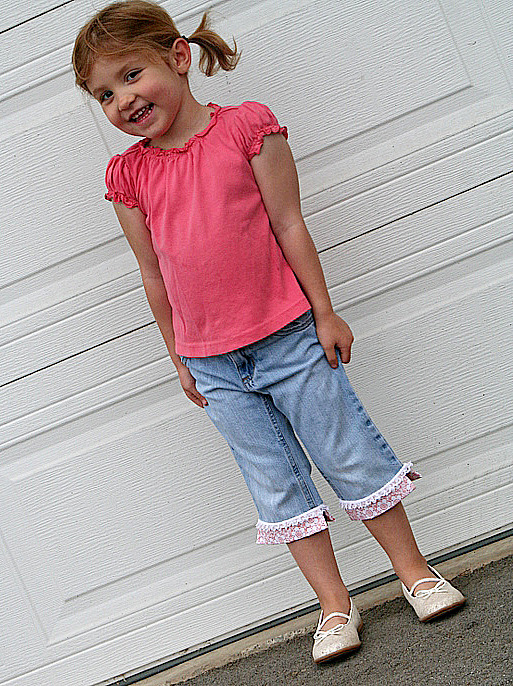 As seen on:
The Mother Huddle
This post linked to: