Surprise your loved ones this Valentine's Day with a breakfast tray filled with heart-shaped treats including our homemade maple cinnamon scones.
Disclosure: I am a member of the Collective Bias® Social Fabric® Community. This shop has been compensated as part of a social shopper amplification for Collective Bias and its advertiser. #CollectiveBias #ValentineCards
On Valentine's Day, I'll be waking up to my three loves at home with me. I plan on making their favorite breakfast, giving them each a special card, and showing them how important they are to me. Well, you know, after I convince the teen to get out of bed … probably closer to midday.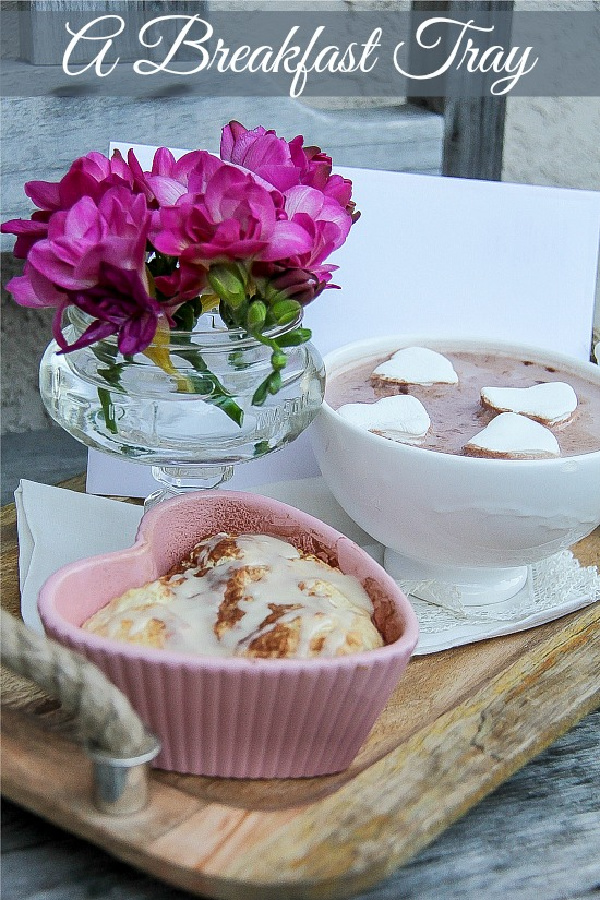 A breakfast tray for Valentine's Day breakfast in bed is the perfect way to start your loved one's day off just right.
What you need
Breakfast food
Drinks
A Hallmark card
Napkin
Flowers
Don't forget condiments and utensils if they need are needed.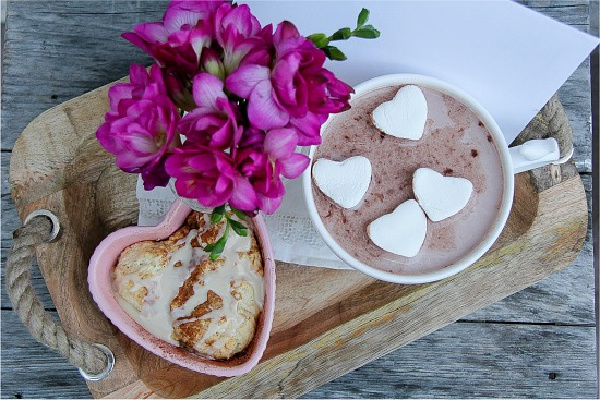 This simple breakfast idea is for Miss M and took about 30-minutes to put together. 
On a serving tray, I placed a Hallmark card, a small bouquet of flowers, a lace napkin, hot chocolate with heart-shaped marshmallows, and a homemade maple cinnamon scone. You can find the recipe for my homemade maple cinnamon scones below.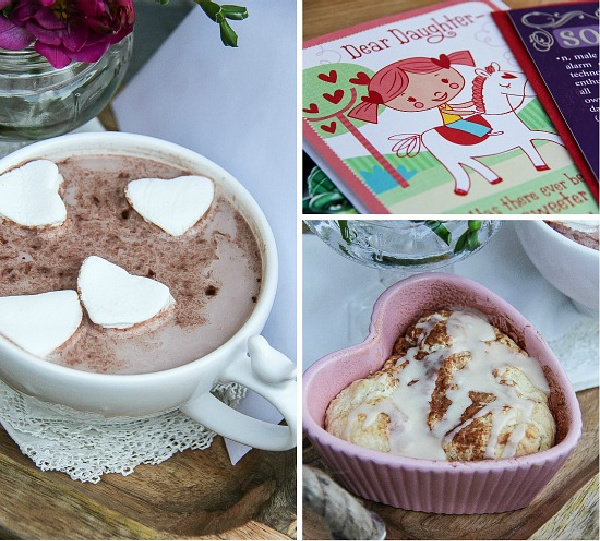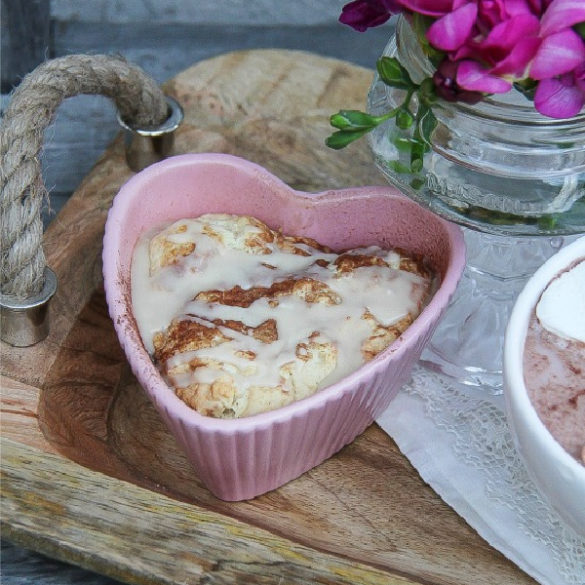 Ingredients
1 cup all-purpose flour
1 cup self-raising flour
2 tsp baking powder
1/2 tsp baking soda
1/2 cup butter (1 stick) + 1 tbs extra
1 egg - separated
1 tsp cinnamon
1/3 cup buttermilk
1 cup powdered sugar
1/4 cup maple syrup
1/2 tsp vanilla
1 tbs milk
Instructions
Pre-heat oven to 400F.
Combine flour, baking powder, and baking soda in a bowl. Chop in the butter and wearing gloves combine it completely with the flour so that it looks a little crumbly.
In a separate bowl combine the egg yolk, buttermilk. Add it to the dry ingredients and knead it all together forming a ball of dough.
You can roll this out into a circle and using a pizza cutter cut the dough into wedges, but I lightly sprayed baking dishes and added portions of the dough (filling each to a little less than halfway).
Whisk the egg whites and brush over the top of the scones. Sprinkle the cinnamon over the top.
Bake for about 12 minutes.
To make the maple glaze:
Whisk the powdered sugar, extra tablespoon of butter (softened), maple syrup, milk, and vanilla in a bowl. If the glaze is a little too thick when you lift the whisk and doesn't come off easily, add a little more milk, however, if it's a little too runny, add more powdered sugar.
Drizzle over the scone and serve warm.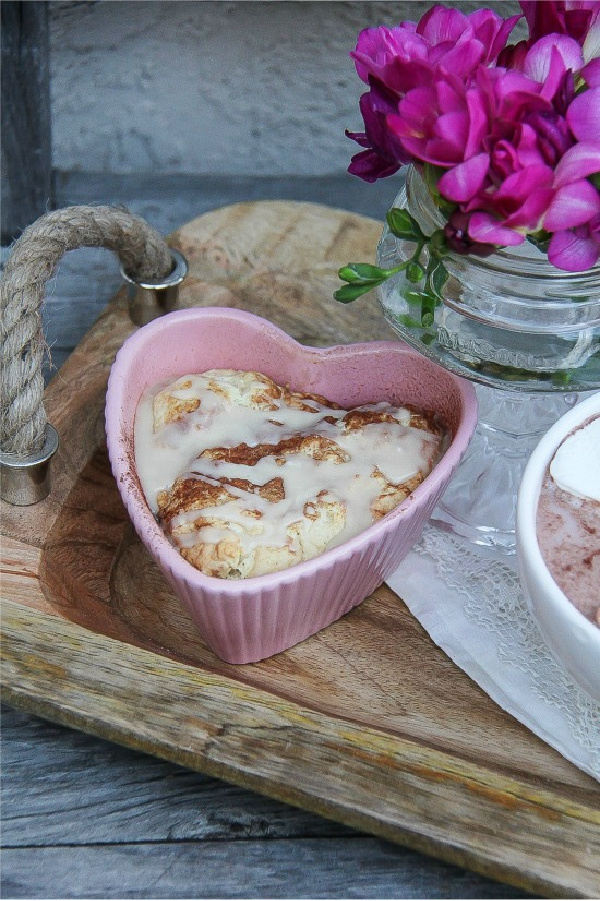 About the Hallmark Rewards Program
Did you know that you can earn rewards for the Hallmark cards you purchase at Walmart with the Hallmark Card Rewards Program? You'll earn a reward for every 5 cards you buy.
I found the perfect Hallmark Valentine's Day cards for my kids including LEGO for my little LEGO lover, and a sweet girl riding a horse for my little horse rider. The teenager's card is self-explanatory.
Check out connectionsfromhallmark.com to sign up for Hallmark Rewards and to see great content from other bloggers. Don't forget to join the #ValentineCards conversation on Twitter!
Please pin this post for later: