When we moved into a new home a few years ago, one of the neighbors stopped by to introduce themselves and brought with them a housewarming gift – a big tub for popcorn, filled with everything we would need for a family movie night.  It was something I will always remember because a lot of thought had gone into this gift.  It wasn't just a plant, a box of chocolates, or a bottle of wine.  It was something that we could use as a family to spend time together bonding in our new home.  It also made us feel very welcome in our new neighborhood, and we ended up spending many a night sitting in the middle of our cul-de-sac with a fire-pit bonding with our neighbors.
So I decided to put together a new neighbor gift with the same thoughts, something that would bring a family together, to bond, to spend time together, and something that would make them feel welcomed into the neighborhood.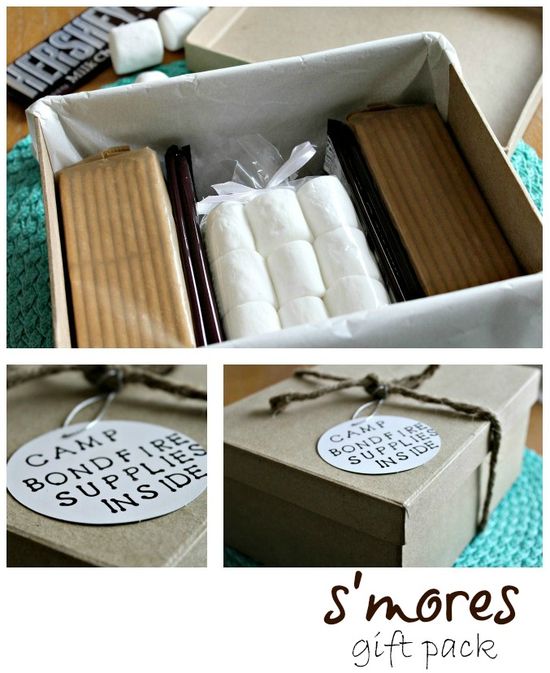 Sitting around a fire, toasting marshmallows, and spending time with friends and family is something that we love to do, so I wanted to share that.
This gift pack is very easy to make.   Simply place a piece of tissue paper inside a box, leaving enough hanging over the sides to fold it over your gift.   Fill a couple of small clear plastic gift bags with marshmallows, and tie them with a ribbon.  They look so much nicer than the big marshmallow bags, don't you think?  Carefully place the marshmallows, along with a couple of packets of Graham Crackers, and Hershey's chocolate into the box.  Fold the tissue paper over the top, pop the lid on, and tie with a piece of Jute cord or baker's twine.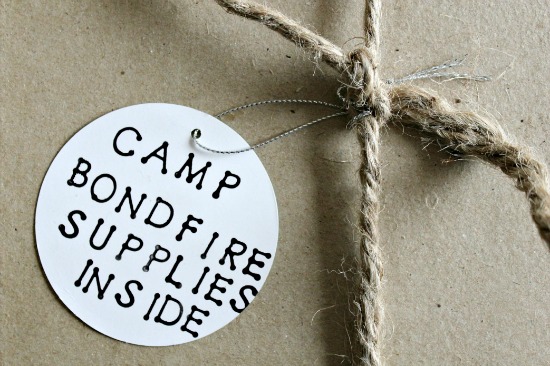 Hershey's are hosting a virtual summer camp HERSHEY'S CAMP BONDFIRE on their Facebook page, so head on over for loads of great ideas for entertaining, and bonding with your family and friends.
Disclosure: This post is part of my participation in the HERSHEY'S CAMP BONDFIRE campaign from The Motherhood.
This post linked to: