Make these Halloween jar lights using a few simple supplies. They are perfect to light the path to your door this Halloween.
Disclosure: This kit was sent to me after attending the media screening for Free Birds movie.
We are still trying to get our Halloween decorations up. I feel so disorganized this year. Normally they are up just after the 1st of October, and here I am with half-finished pumpkins and spiders along the walkway … which are clearly still there from the Harry Potter Halloween party.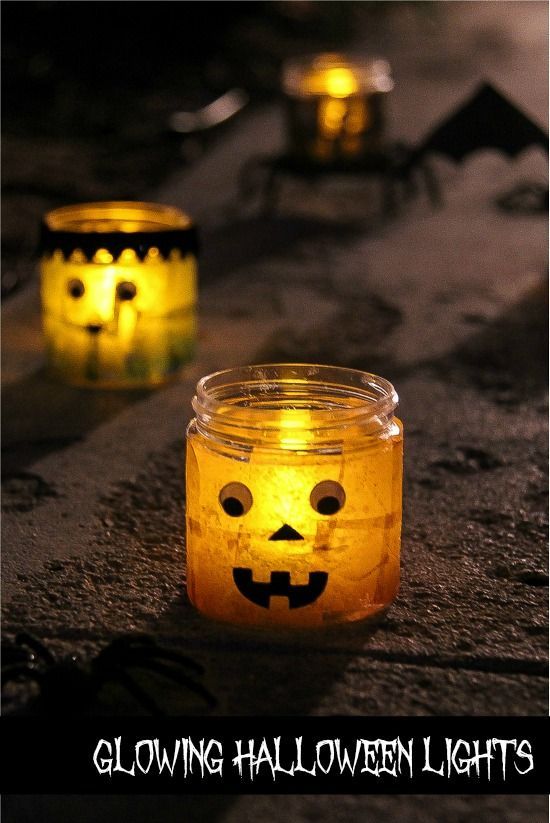 We did make these though, which I've actually moved onto a windowsill in one of the front windows.
They are the Glowing Halloween Lights from Kiwi Crate.
These were a great project for M, she is at the perfect age to make them by herself. She made Jack-O-Lantern, Frankenstein, bat, and spider lights.
We especially love the sparkle Mod Podge included that make the jars sparkle once the candle is turned on.
If you still can't get your hands on this fun kit, make your own version at home.
What you need
Jars
Tissue paper in assorted colors
Black card stock
Sparkle Mod Podge
LED battery-operated candles
Googly eyes
Please pin this post for later: