Are you looking for gluten-free Thanksgiving recipes to make this year? We've got some delicious ones that everyone will love.
Gluten-free Thanksgiving recipes
Gluten-free green bean casserole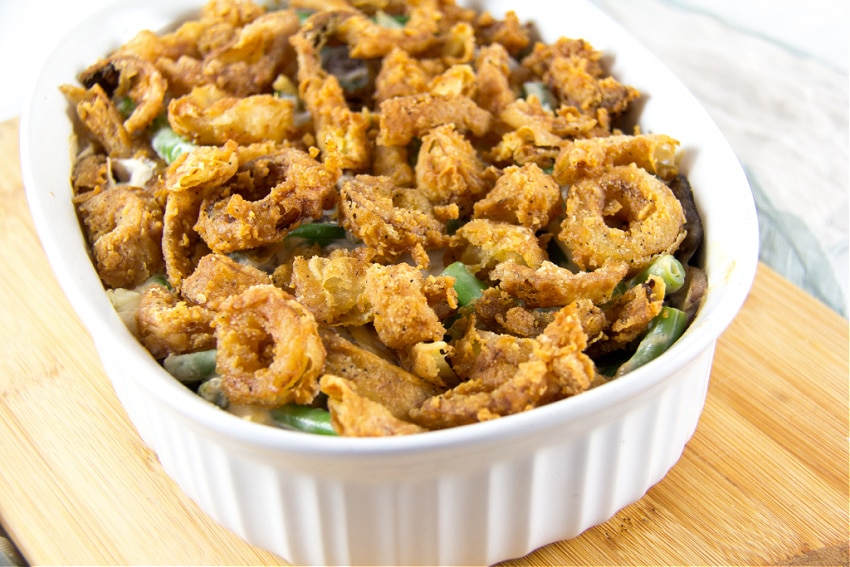 If you don't like green bean casserole with canned beans and cream of mushroom soup then this recipe is for you. This green bean casserole uses fresh ingredients, and even the fried onions on top are gluten-free. Head over to Make and Takes to grab my recipe.
Thanksgiving turkey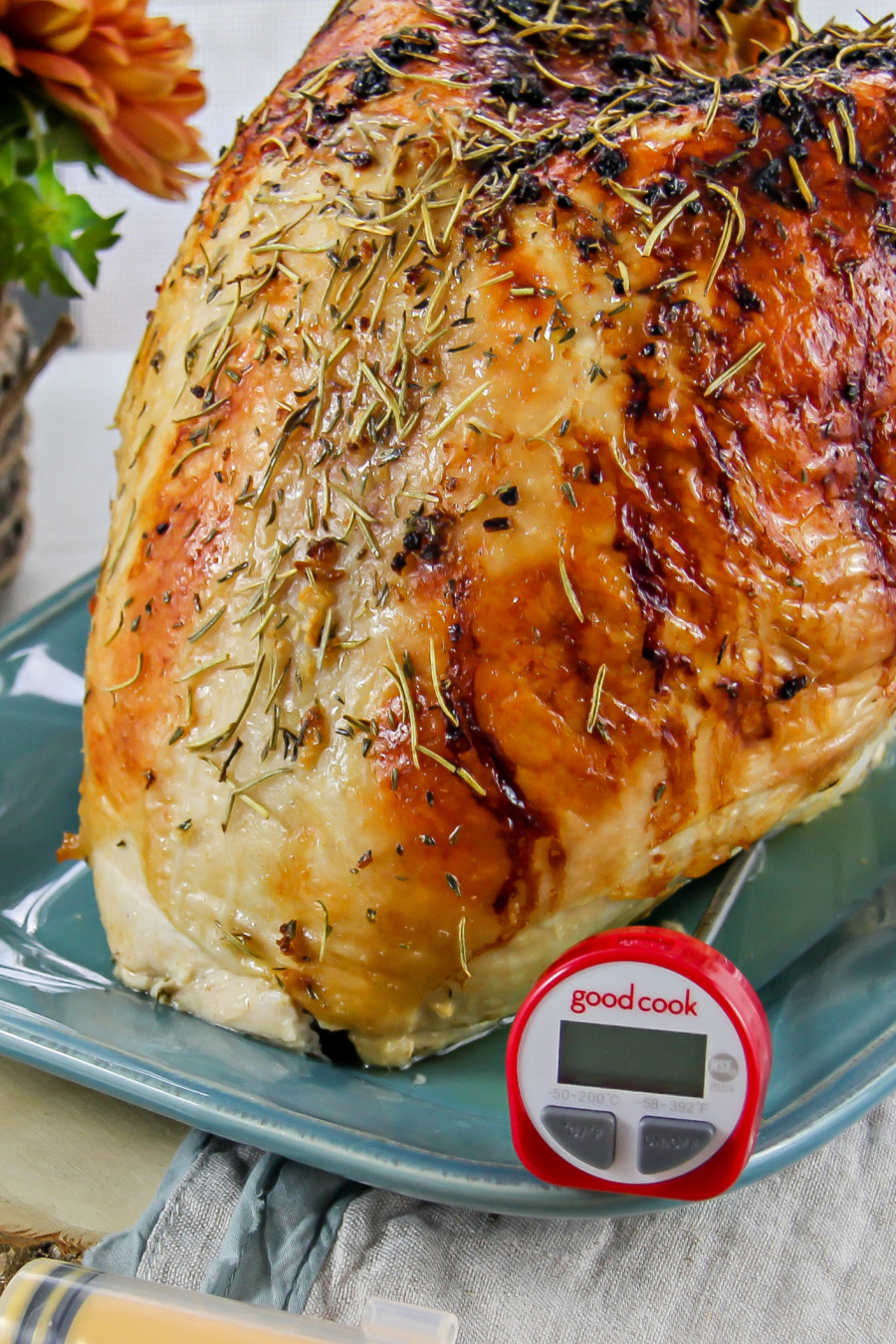 This oven-roasted Thanksgiving turkey recipe has been a staple in my house for about 15 years (maybe longer). It's so easy to make and your whole house will smell amazing all day long.
Slow cooker mashed potatoes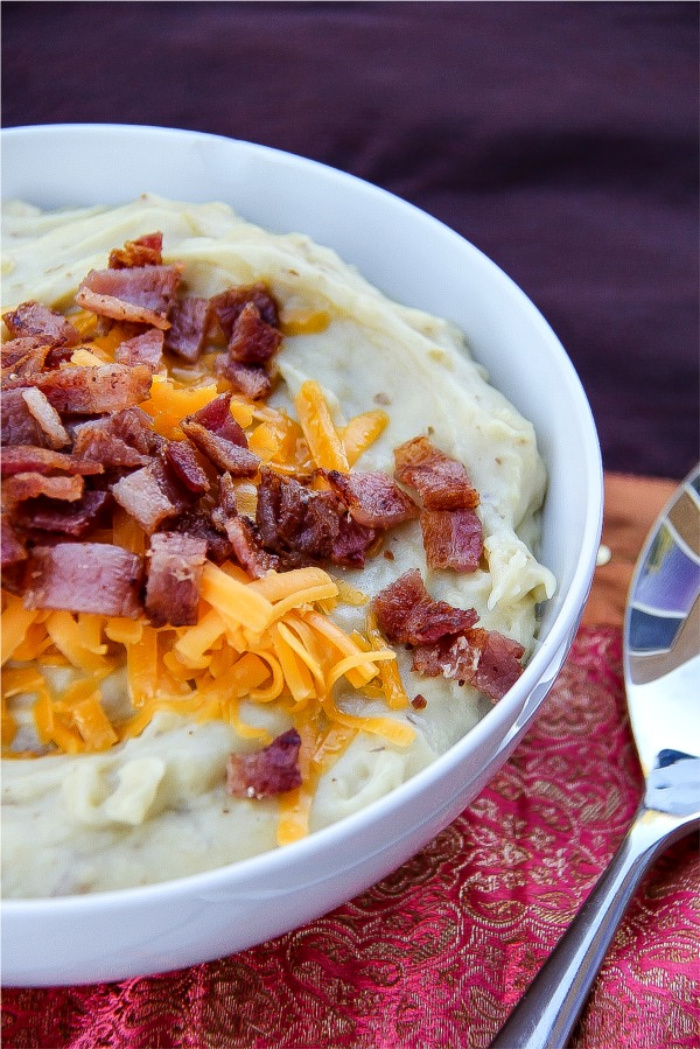 One thing we never seem to have enough of every holiday season is space. Counter space, stove space, or oven space. It's time to bring out the slow cooker if you are lacking space too. These slow cooker mashed potatoes topped with bacon and cheese are the perfect side for your Thanksgiving meal.
Gluten-free mac and cheese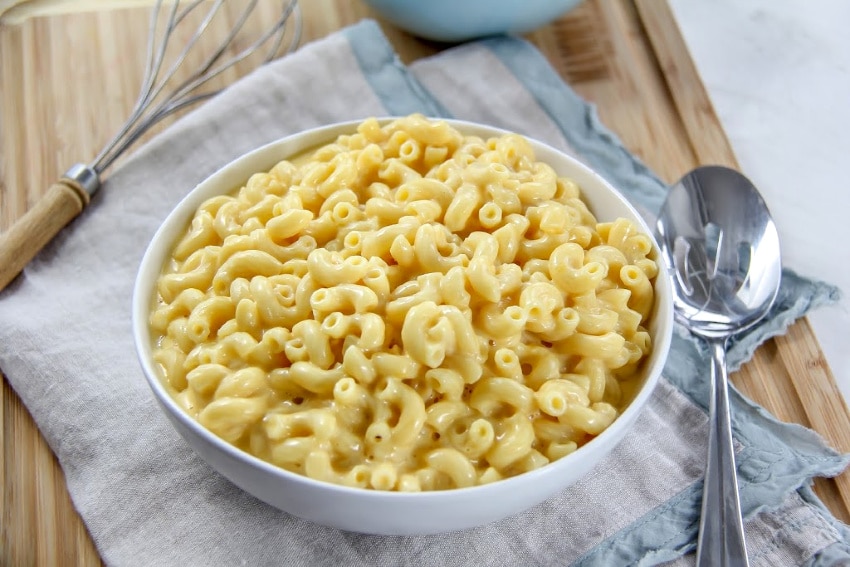 As you probably all know by now Flynn is gluten-free. Thankfully this is one dish that I don't have to make two of because we will all eat gluten-free mac and cheese. Grab my recipe from Make and Takes.
Stuffed acorn squash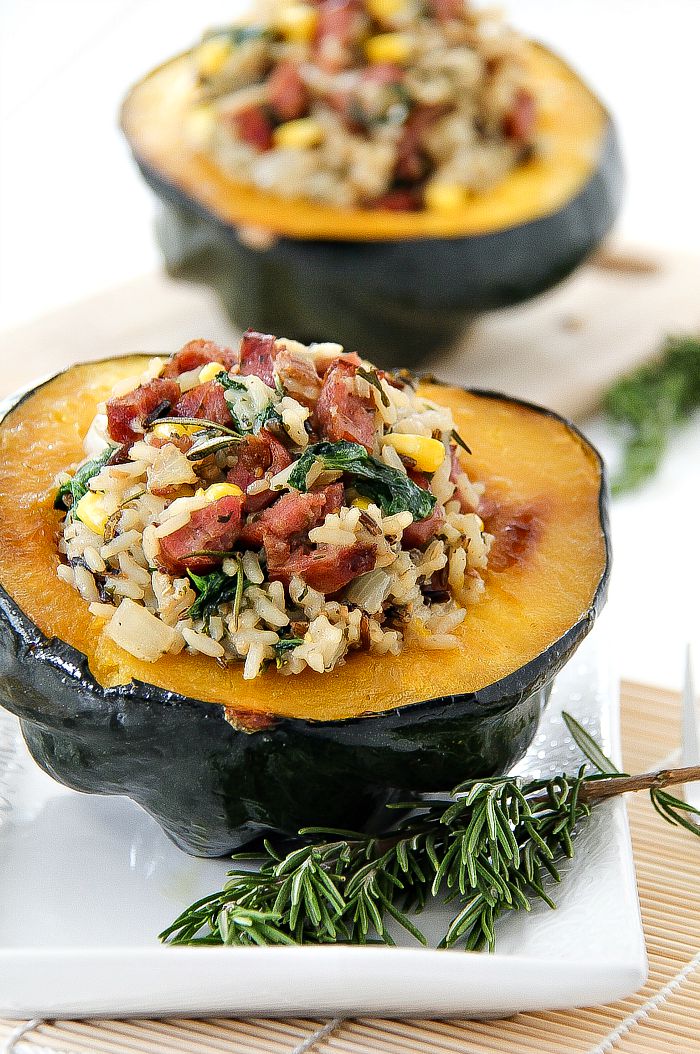 Looking for something a little different to serve this Thanksgiving? You'll love this acorn squash stuffed with sausage, rice, and goat cheese. It would make a delicious appetizer to serve before Thanksgiving dinner.
Garlic bread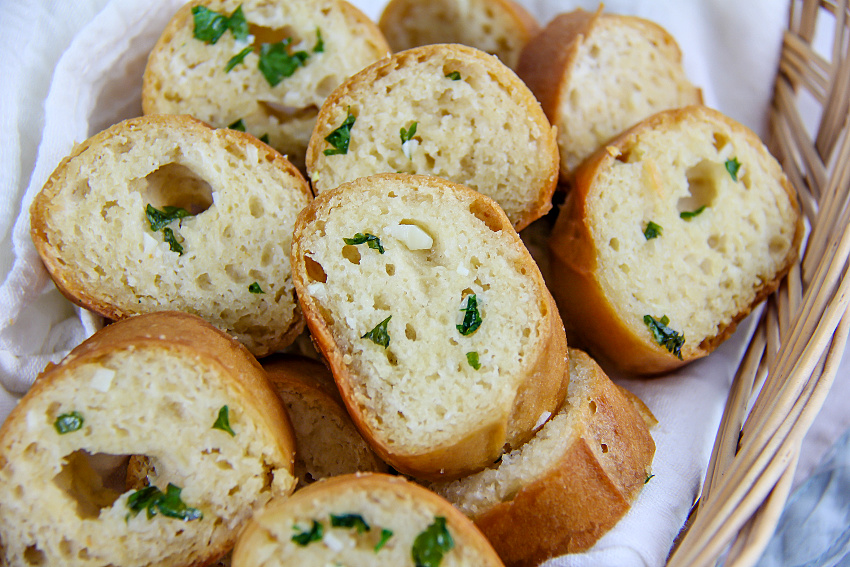 Bread is a staple on our Thanksgiving table. Flynn absolutely loves garlic bread though and this gluten-free garlic bread is his favorite recipe. My recipe is available at Make and Takes.
Apple pie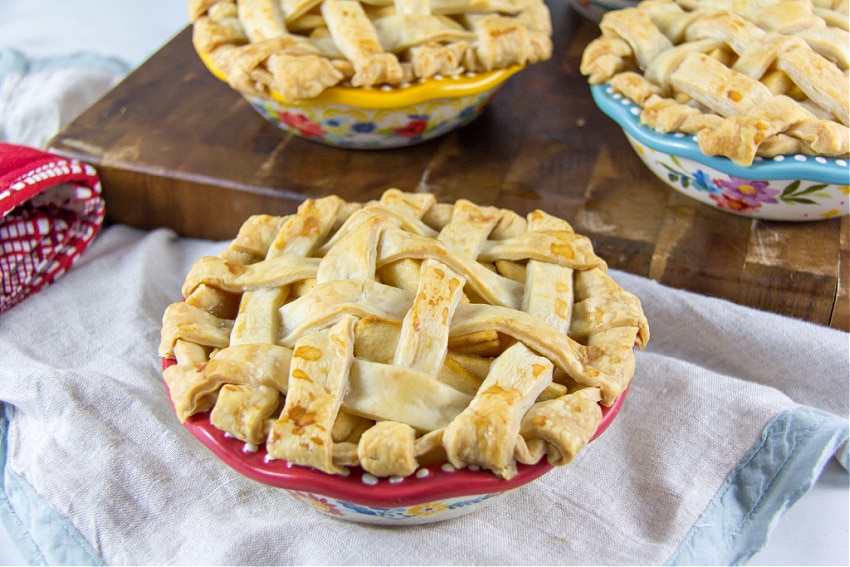 You can't forget apple pie for Thanksgiving. I recently made these non-gluten-free mini apple pies. I picked up a store-bought gluten-free pie base from Whole Foods, added some of the filling from the mini pies to it, and then put a gluten-free crumb topping over the top. Flynn said it was the best apple pie he'd eaten and devoured the whole thing.
Butternut squash soup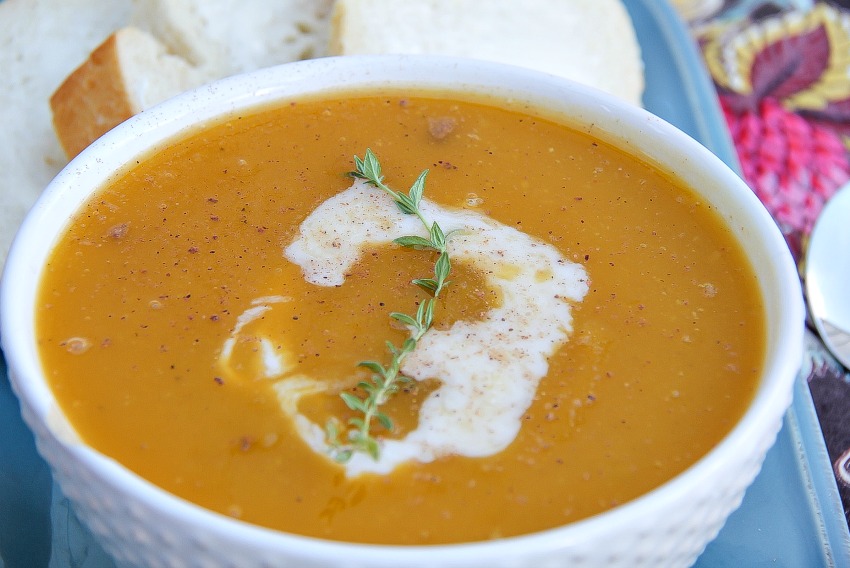 This 5-ingredient slow cooker butternut squash soup recipe is the perfect appetizer for your Thanksgiving dinner. I'm sharing my easy recipe over at SoFab Food.
Pumpkin cheesecake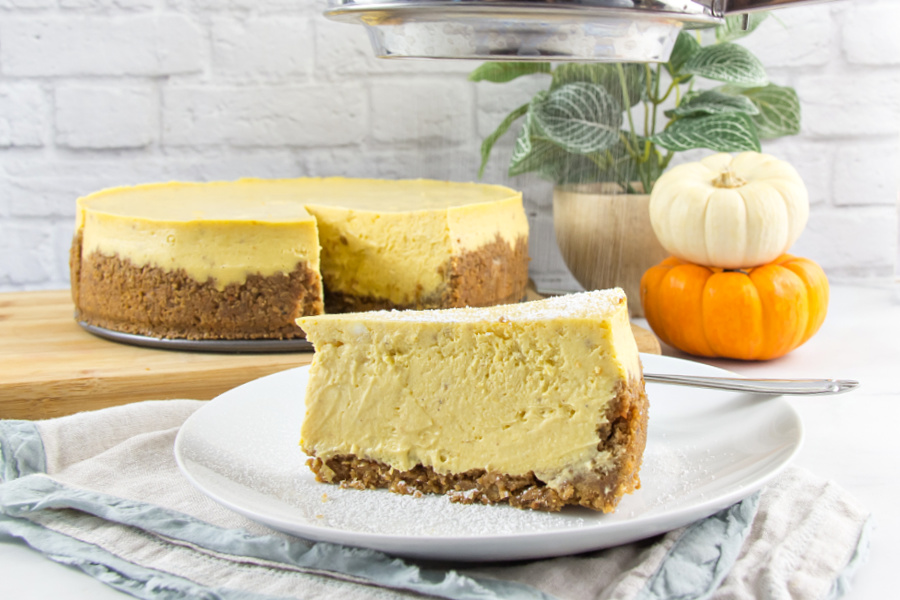 This gluten-free pumpkin cheesecake is delicious. Your guests won't even realize it's gluten-free because it tastes just like a regular cheesecake. It's not heavy on the pumpkin flavor either, but you can adjust that to your taste.
Roasted sweet potato and Brussels sprouts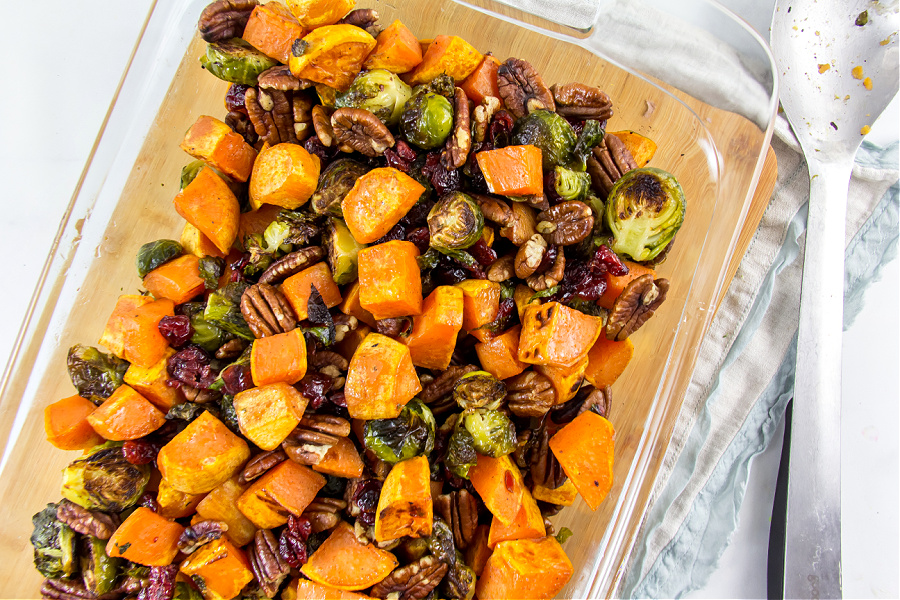 These roasted sweet potatoes with Brussels sprouts, pecans, and cranberries are a delicious gluten-free Thanksgiving side dish. Make them for a potluck for Friendsgiving or for your Thanskgiving dinner at home with your family.
Please pin this post for later: